Boats from $14K to more than $103 K
Welcome, avid anglers, to the Fish Boats Guide for 2023! Within these pages, you'll find a list of nine fantastic fishing vessels that are sure to make a splash on the lakes and impress your fellow boaters. Take a moment to cast your eyes upon these awe-inspiring boats, each one crafted with precision and expertise to enhance your angling prowess. Once you've soaked up every detail, make the trip to your local dealer, who will gladly provide you with invaluable insights into the specific model that has captured your attention. As the 2023 fishing season swims into view, don't let it be the one that got away—reel in the perfect boat that matches your unique needs, satisfies your family's angling aspirations, and fits perfectly into your lifestyle.
---
Editor's note: Prices, where indicated, have been supplied by the manufacturer and reflect an MSRP base model price that was accurate at the time of printing. Options, accessories, larger motors, trailers, etc. will increase the price beyond what is listed. Rebates, incentives, and promotions are not included. Dealers may sell for less. Remember that constant fluctuations of the Canadian and US currencies will affect the actual prices as well.
In addition, many manufacturers and/or dealers "package" and/or "pre-rig" their products with particular motors and/or trailers and/or other equipment. We recommend reaching out to your local dealer for the most accurate pricing information based on the specific options you select.
Accuracy of Information Supplied: Please note that all specifications, both standard and optional equipment listed, are provided based on the information made available by the manufacturer/dealer. However, it is important to acknowledge that these details are subject to change without prior notice. Power Boating Canada cannot be held liable for any errors and/or omissions. Consult your local dealer for the most up-to-date information prior to purchase. 
---
Alumacraft Trophy 205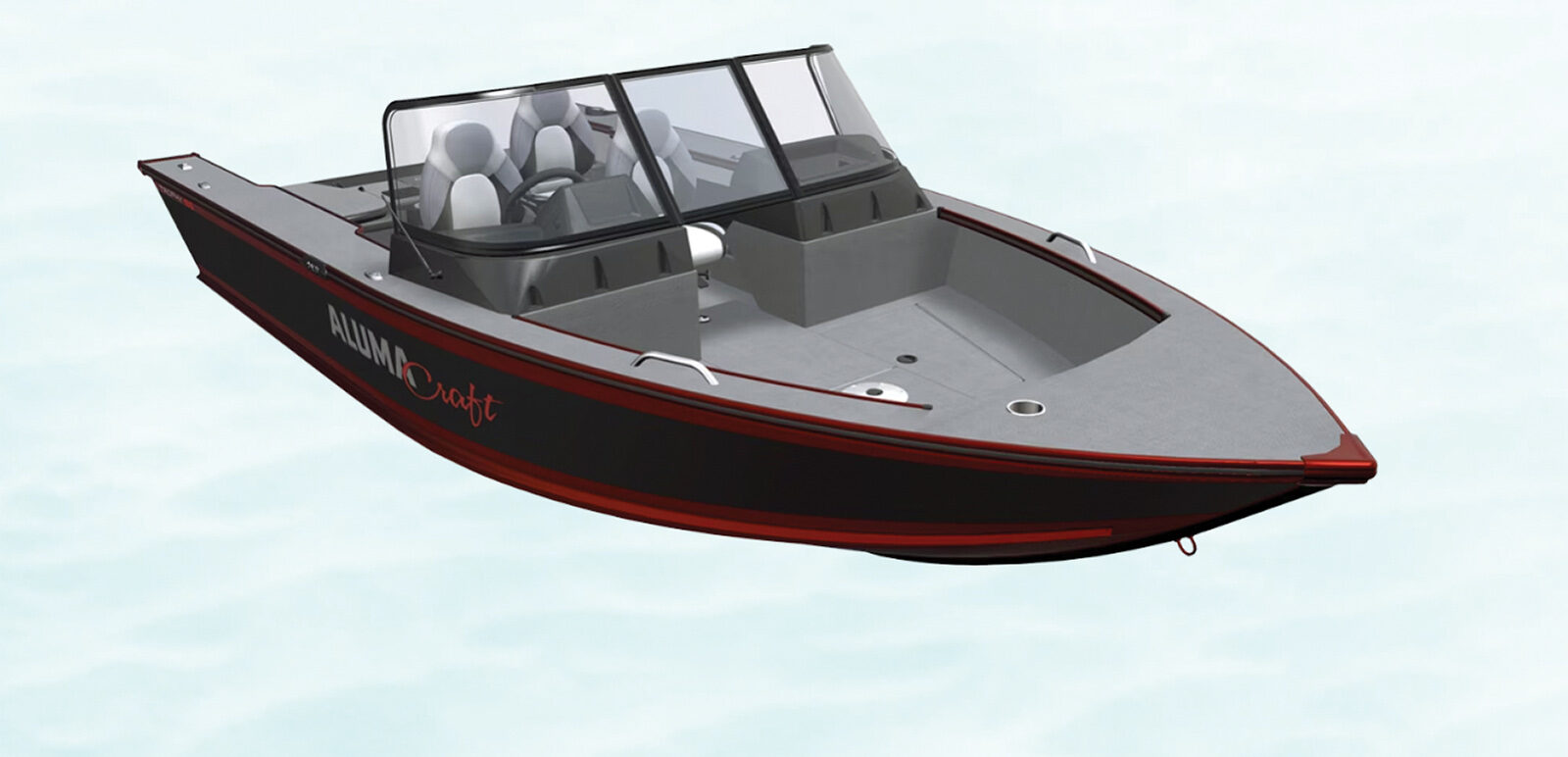 The Trophy 205 is the top fish boat model from Alumacraft for 2023 and it offers a wealth of storage and amenities for even the most dedicated anglers. This boat was designed to navigate rougher conditions with its one-piece hardened keel which improves control and stability. The 2XB twin plated hull is extra durable and comes with large disperse spray rails to keep you dry during the ride. READ MORE
---
Crestliner Commander 2050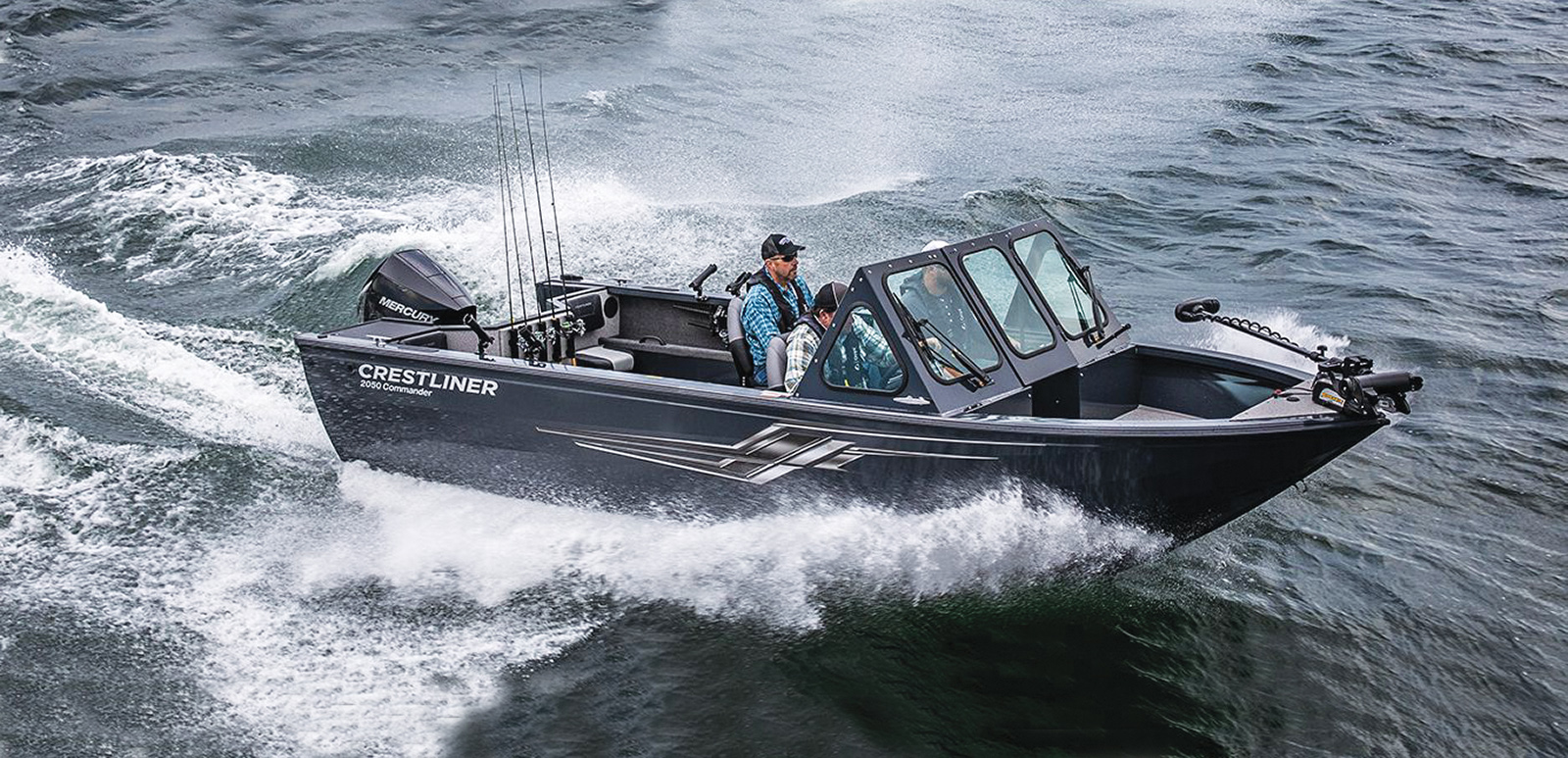 This big water bad boy is built for the rough waters of Lake Ontario and the Georgian Bay. Built with Crestliner's patented variable-degree deadrise, this hull design allows for immediate planing and supreme stability. The reverse chime design with integrated spray rail design forces water down and away from the boat for a dryer ride.  Every joint on the transom is double welded inside and out to ensure long lasting durability. READ MORE
---
Legend 18 XTE Sport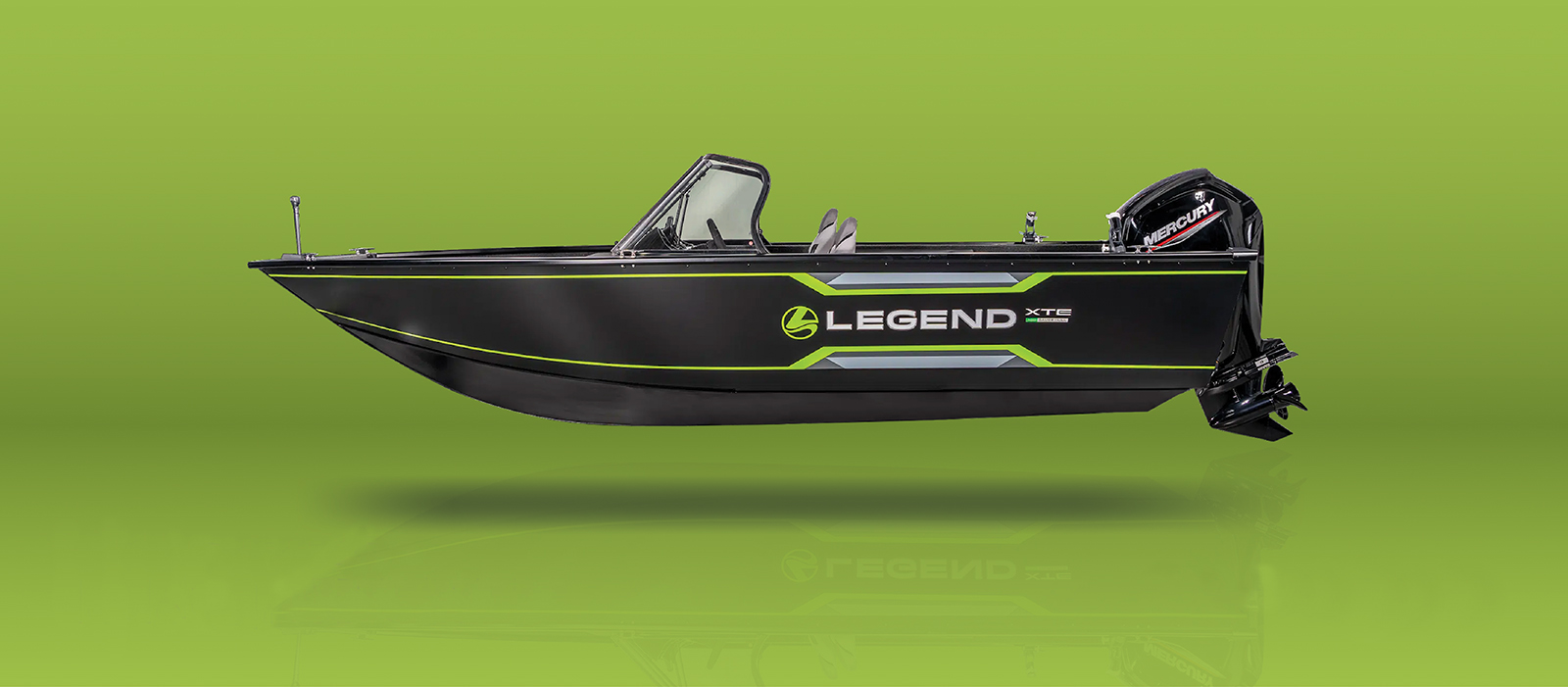 This 18-foot XTE Sport is one of Legend's finest fish boats. This model comes standard with a full walk-through, high profile curved windshield as well as a deluxe woodgrain finished dash. Chrome and back-lit gauges are also standard which makes for a beautiful ride. Two cushy, ergonomic swivel seats make up the front and a large convertible bench seat accommodates a few more passengers behind. Contoured backrests are integrated along the bow section for people to sit on the floor and lean comfortably against the sides. READ MORE
---
Lowe Fish and Ski 1900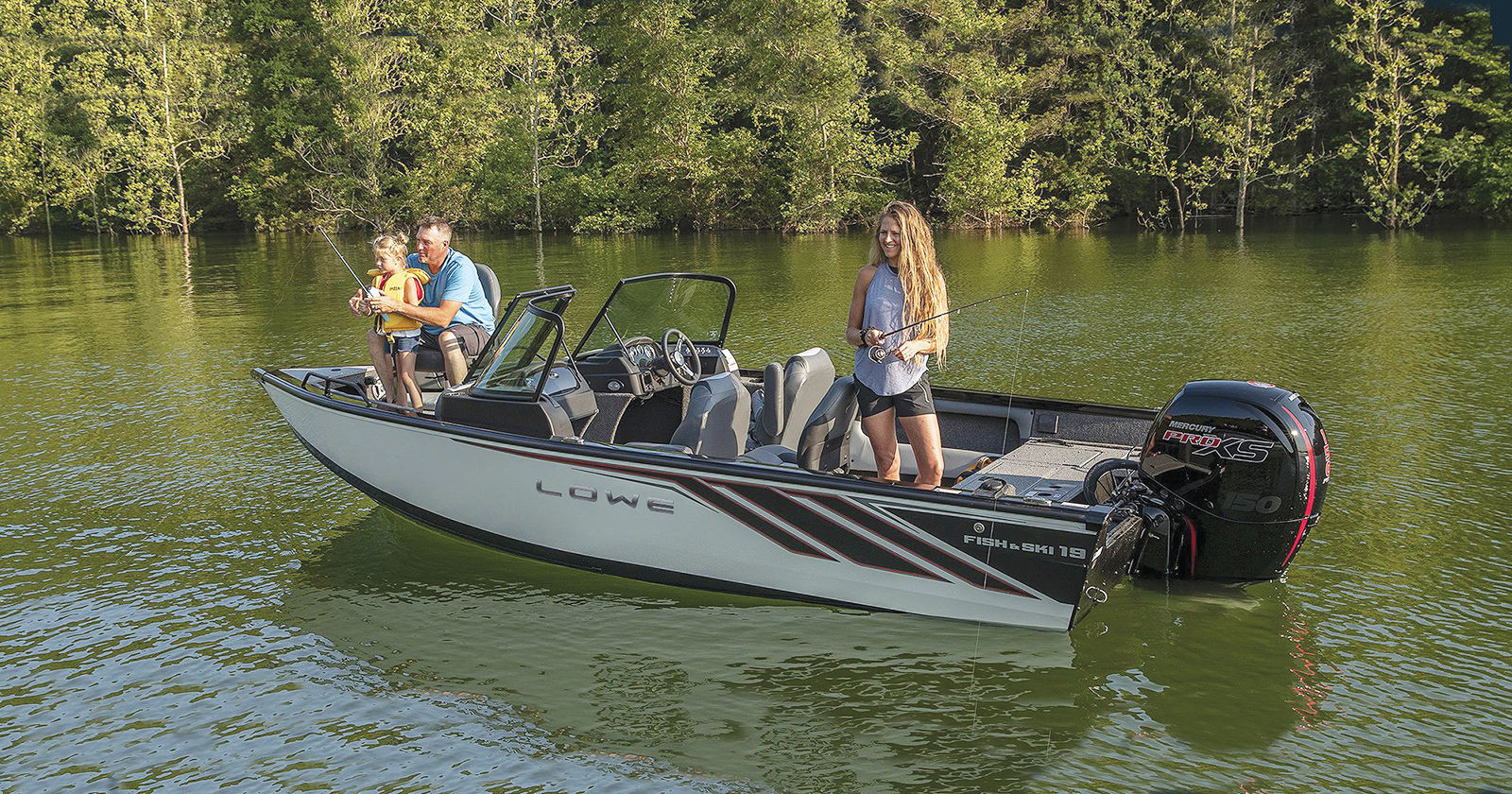 Lowe has been building high-quality boats since their inception in 1971 when Carl and Dianna Lowe continued their family tradition in Lebanon, Missouri. Dianna's father, J.B. Appleby is considered by many to be the father of aluminum boating. READ MORE
---
Lund
202 Pro-V GL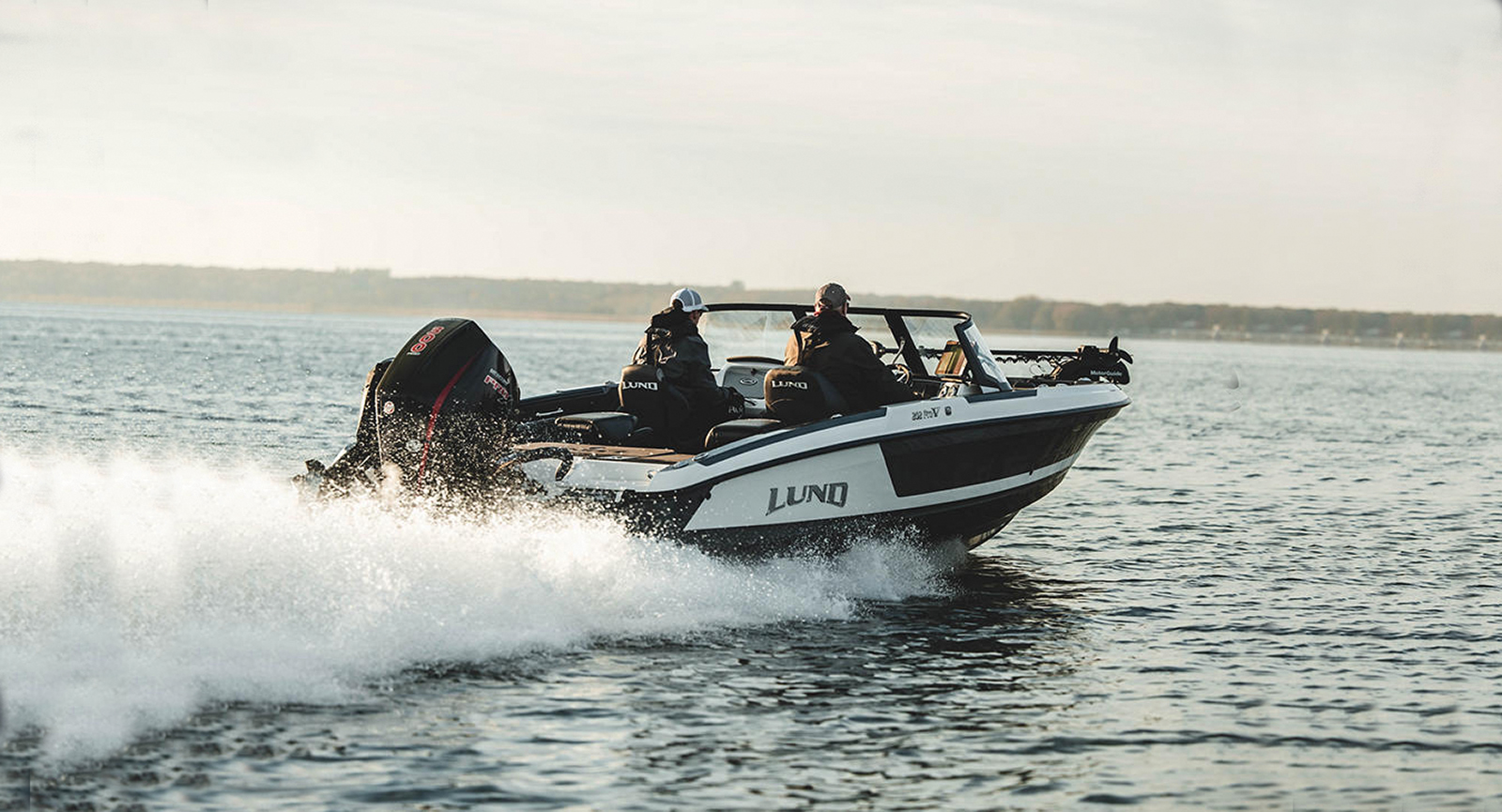 Designed to win and win big! The all new 202 Pro-V GL is the latest addition to the Lund fiberglass boat lineup. The original Pro-V was first introduced over thirty-five years ago and continues to set the standards for recreational, professional and tournament anglers. READ MORE
---
Princecraft
172 Max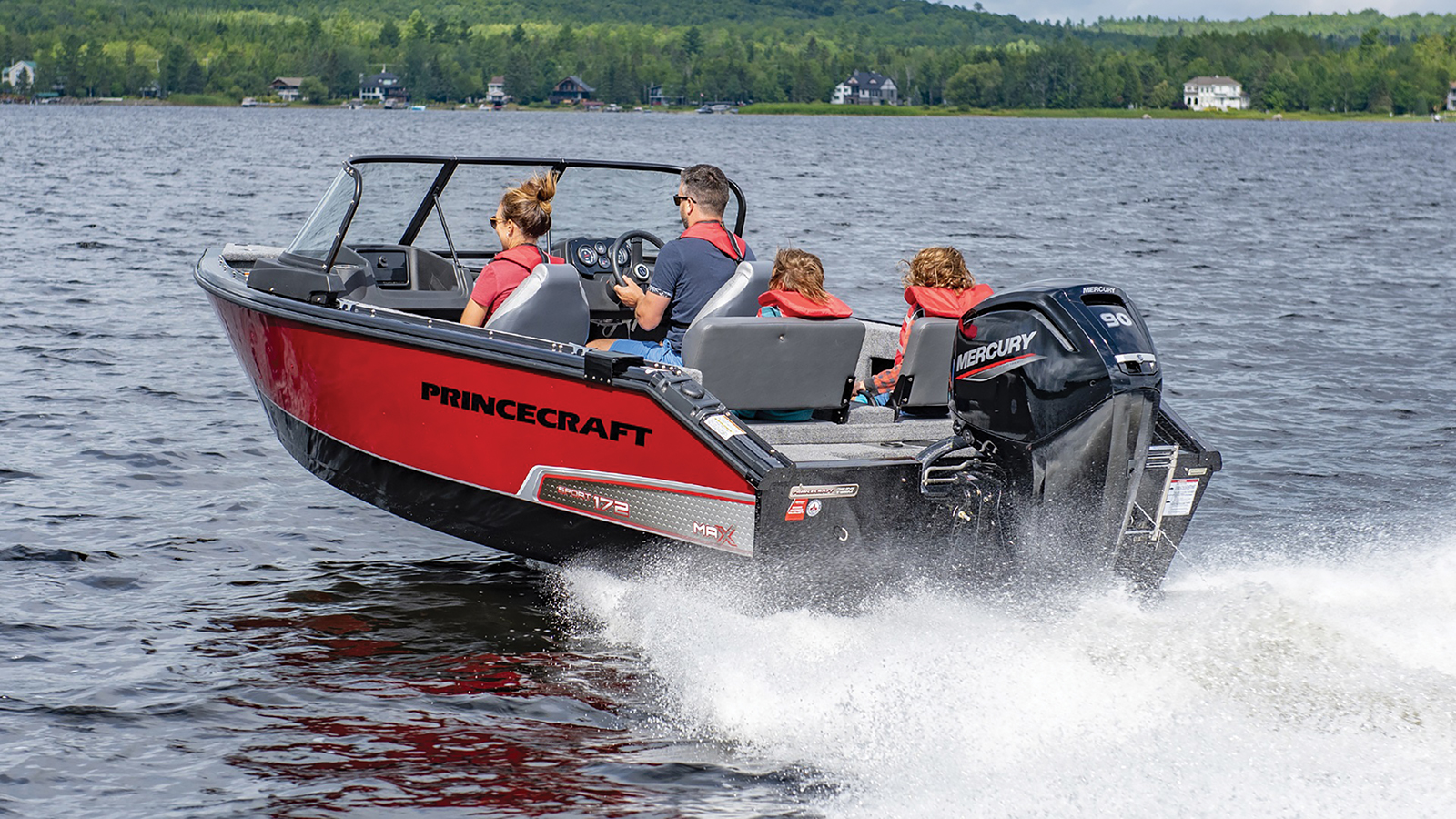 Fully equipped with every feature that you could want is packed into this model. The 172 Max comes with a lot of features that are standard on this unit but are options on the competitors. Some of those standard features include bow cushions, tilt helm and stereo with two speakers. Trailer, trailer cover and bimini also come standard on the 172 Max. As you can see, Princecraft makes sure that the buying process is simple and easy when you are at your local dealer. READ MORE
---
Sailfish
226 DC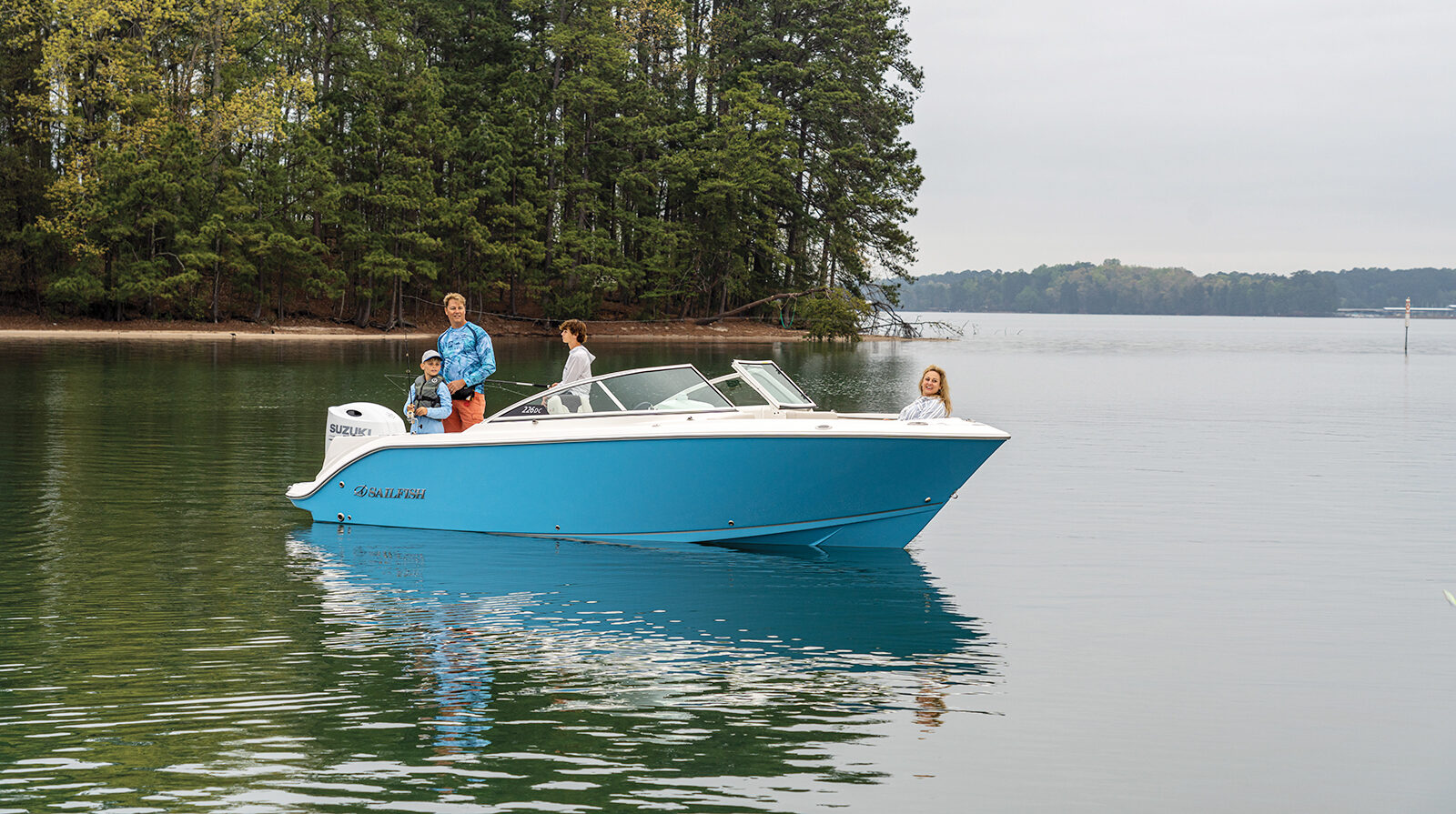 Sailfish did not hold back on their fishing heritage when designing the new 226 DC. Loaded with family-friendly features, this SUV of the water provides the dual functionality that you would expect from a design such as this. Ample storage, comfortable seating, space to fish and let's not forget great lines and styling. This all-new design displays confidence and style. READ MORE
---
SmokerCraft
Phantom 20 X2 OS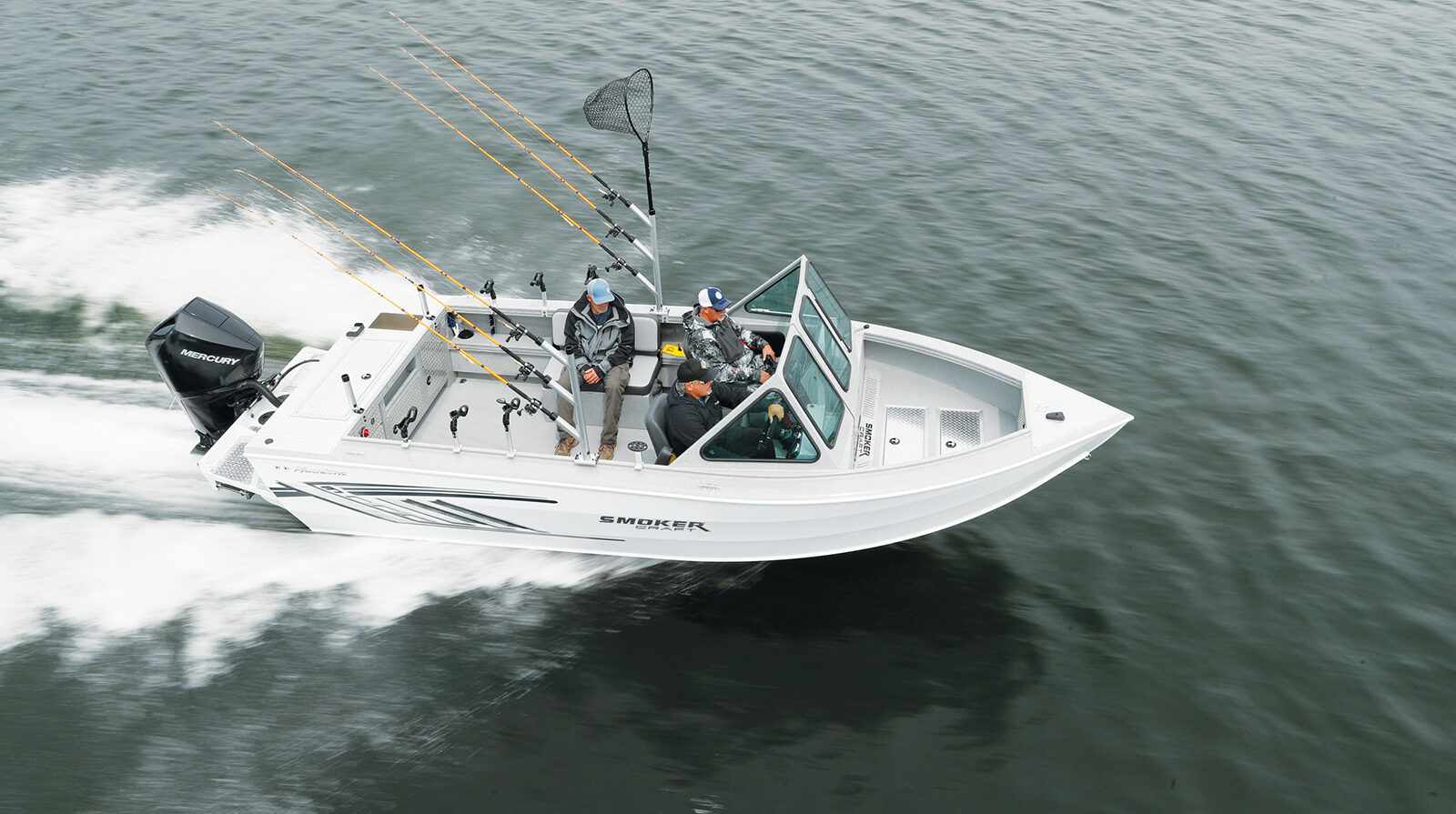 Smoker Crafts' all-new Phantom takes you back to basics with a touch of class and modern-day technology. Equipped with heavy gauge hulls, wide beams, and deep interiors, this big water boat is a serious fishing machine that is built like a battleship. Diamond plated everything throughout adds to the big water ruggedness, but up to date technology adds a touch of modern-day boating. This console forward design is what you would expect from a west coast fishing boat. READ MORE
---
Starcraft
166 Stealth Tiller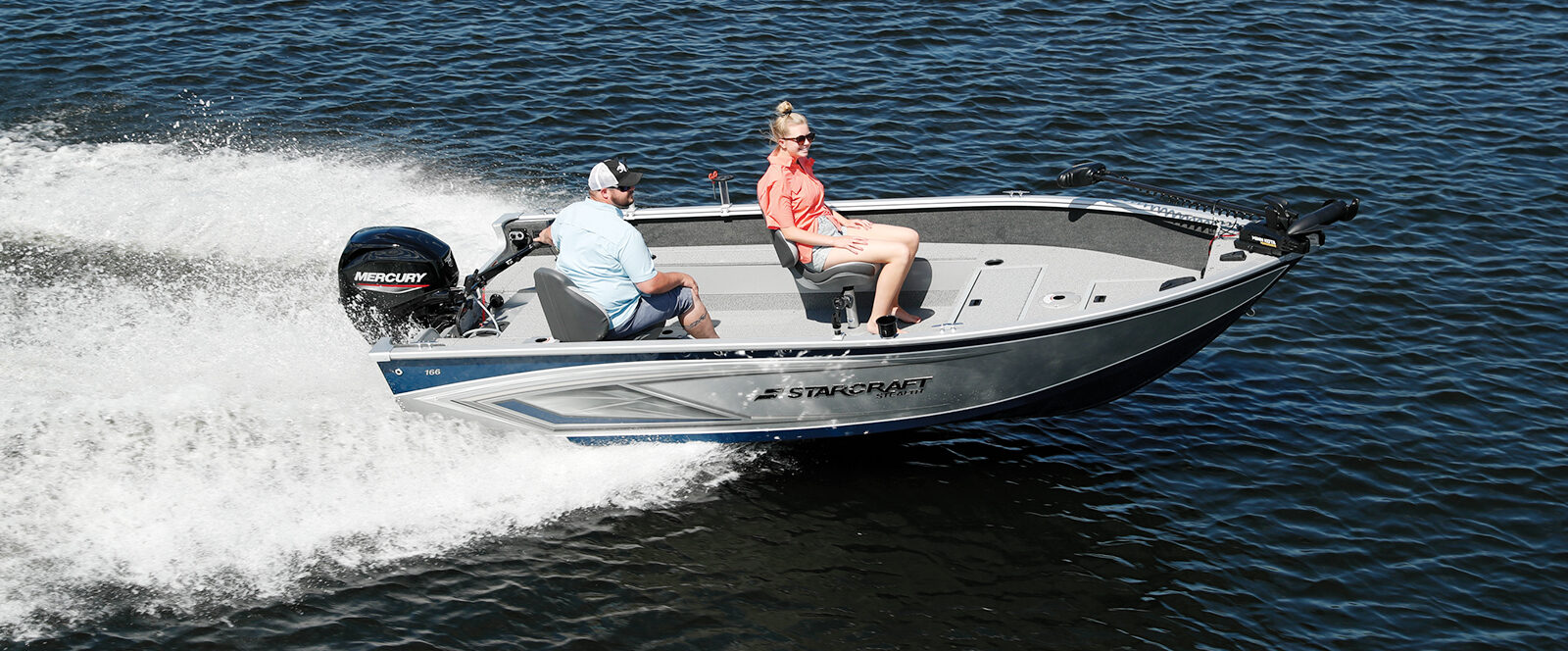 Not every tiller boat is made the same. Yes, you look at it and it appears to look like the others, but when you start to look under the hatches you realize that the Starcraft 166 Tiller is a little different from the rest of the boats. Equipped with up to an optional Mercury 60 HP outboard, this baby can get up and go.  But that is not the only thing that separates this boat from the others. READ MORE
---
2023 Fish boat, Alumacraft, Alumacraft Trophy 205, Crestliner, Crestliner Commander 2050, fish boat, fishing boats, Legend, Legend 18 XTE Sport, Lowe, Lowe fish and ski 1900, Lund, Lund 202 Pro-V GL, New Fishboats, new fishing boats, Princecraft, Princecraft 172 Max, Sailfish, Sailfish 226 DC, Smoker Craft, SmokerCraft Phantom 20 X2 OS, Starcraft, Starcraft 166 Stealth Tiller 2023 Fish boat, Alumacraft, Alumacraft Trophy 205, Crestliner, Crestliner Commander 2050, fish boat, fishing boats, Legend, Legend 18 XTE Sport, Lowe, Lowe fish and ski 1900, Lund, Lund 202 Pro-V GL, New Fishboats, new fishing boats, Princecraft, Princecraft 172 Max, Sailfish, Sailfish 226 DC, Smoker Craft, SmokerCraft Phantom 20 X2 OS, Starcraft, Starcraft 166 Stealth Tiller