Alumacraft's Trophy 205 can accommodate the whole family.
By: Jarrett Matthews
The Trophy 205 is the top fish boat model from Alumacraft for 2023 and it offers a wealth of storage and amenities for even the most dedicated anglers. This boat was designed to navigate rougher conditions with its one-piece hardened keel which improves control and stability. The 2XB twin plated hull is extra durable and comes with large disperse spray rails to keep you dry during the ride.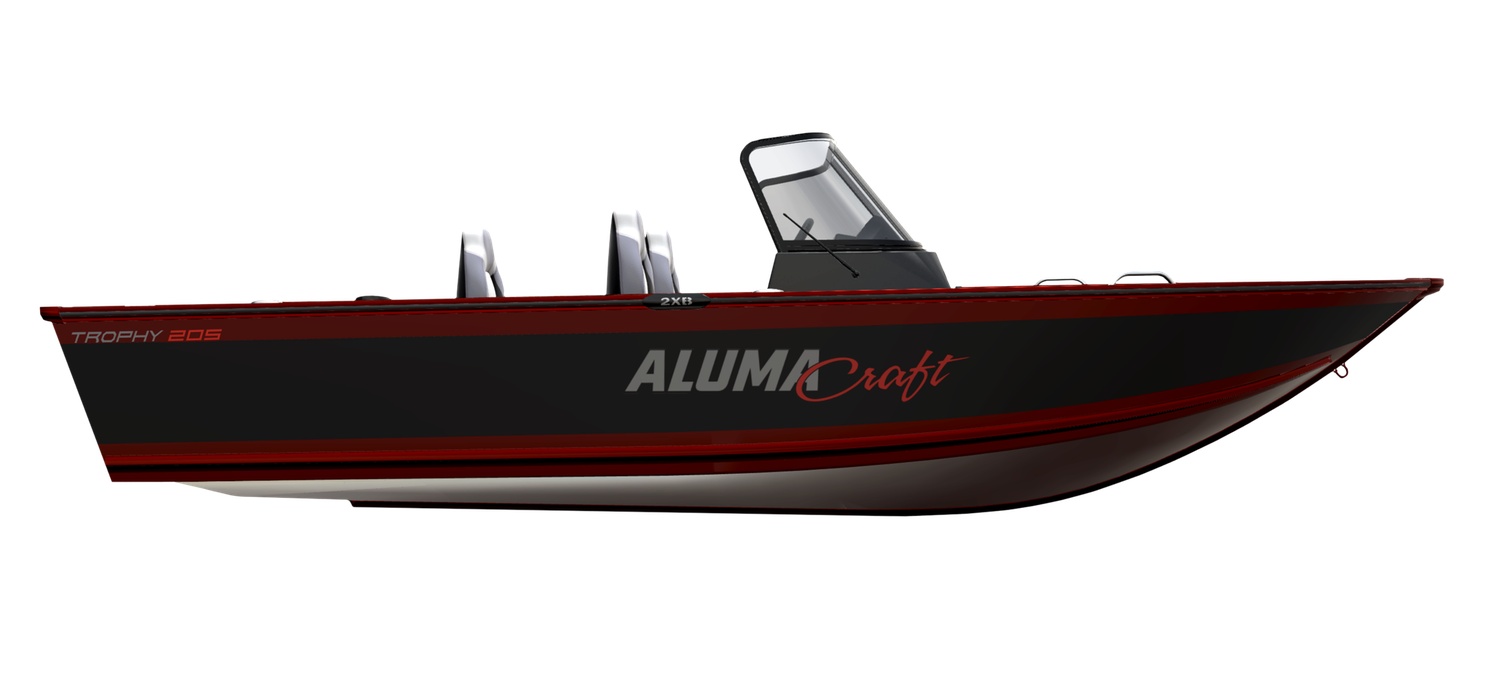 Two fold-down jump seats are on the rear platform which allow for extra riders and give you the ability to partake in many fun water activities besides fishing. There is an option for an added and removable ski pole to pull skiers and wakeboarders behind the boat. When not in use, the pole easily fits into the starboard side storage and secures nicely with clips.  
In both the bow and aft deck, there are 18-litre aerated live wells that recirculate so you can fish all day. There are lockable rod storage spots in both the bow and port side that are 10 feet long and will keep your gear protected during travel and storage. 
Other standard features with this model include a 12/24 V trolling system, auto bilge pump, manual bilge pump and fire extinguisher. The driver's seat also slides for adjustment and the boat comes with a boarding ladder for easy access back in from the water. Bluetooth Infinity Radio is also standard with four marine speakers and a combination of USB, Aux adapters and a port to keep your devices charged up. The rod lockers are lit up with LED lighting, while the live wells and rest of the boat is also lit up for boating in low light conditions.
This fish boat can hold up to nine passengers including three air ride seats and two fold up seats in the back. Optional features include tan and grey interiors, carpet with cockpit vinyl interior, coaming pads, bow cargo nets, bow cushions and a pro casting seat.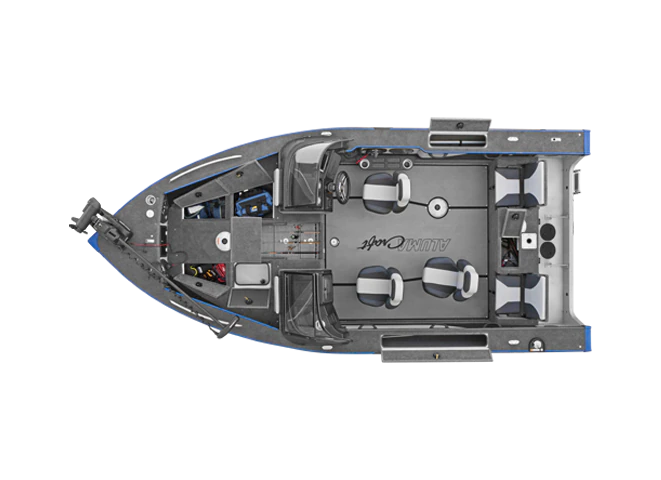 The Trophy 205 from Alumacraft is an incredibly versatile fish boat that will more than satisfy any angler and will also accommodate their friends and family's watersports needs.  

Specifications

LOA: 20' 8"
Beam: 98"
Fuel Capacity: 45 gallons
Weight: 1,915 lbs dry
Seating: 6
Max Horsepower: 300 HP
MSRP: Starting at $45,231 CAD

For more information:  www.alumacraft.com 

2023 fish boats, Alumacraft Trophy 205, boat test, Boating, fishing, Fishing Boat, new boats, new fish boats 2023 fish boats, Alumacraft Trophy 205, boat test, Boating, fishing, Fishing Boat, new boats, new fish boats