A sporty and stylish fishing boat for an

 
entire family.
By Captain Christopher Kourtakis
Picture perfect moments have taken place on Smoker Craft boats for decades. The 182 Ultima fishing boat will create new moments for you and your family for years to come.  Whether you are out for an early morning fish or an afternoon ski, the 182 is going to fill your camera's photo gallery with so many different memories.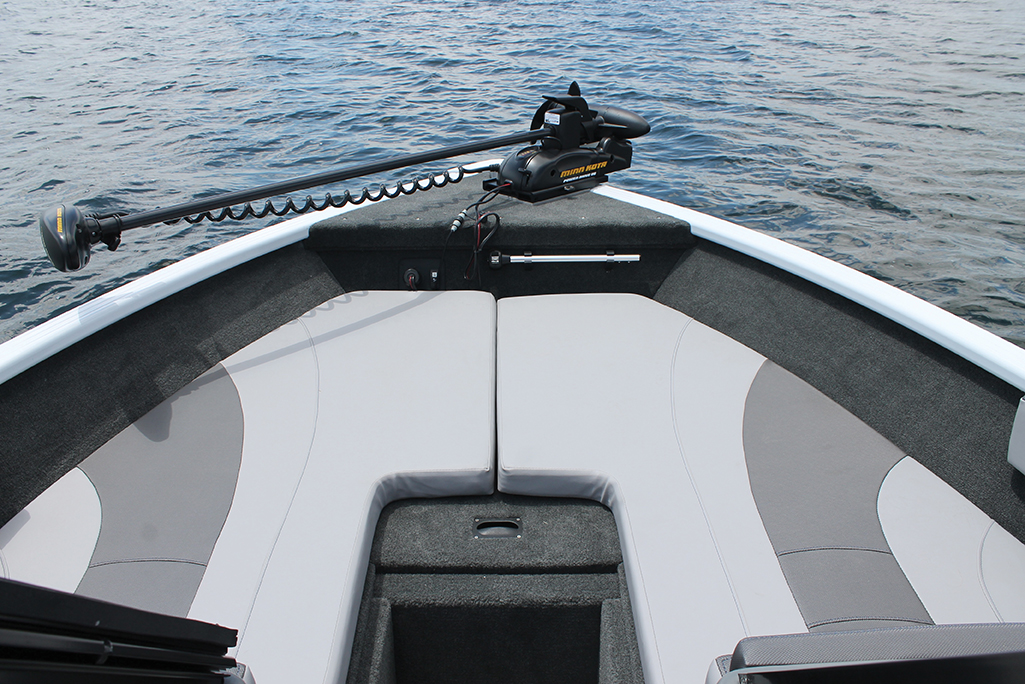 Stylish, function and sporty all describe the Smoker Craft Ultima Legacy 182. Functionally equipped for any adventure that you want to throw at it, the 182 is outfitted to handle it. Pull out your favorite rod and reel from the locking rod locker or inserting the optional ski pylon. Use either the forward or aft casting platform to cast that line and reel in the biggest fish that you ever imagined.
Equipped with three movable seats and two jump seats in the aft, you will have plenty of room for you and your family. Add the optional bow filler cushion and you will have even more spots to soak up some rays. Use the extended swim platform on the starboard side of the boat with a fold down ladder to enter the water.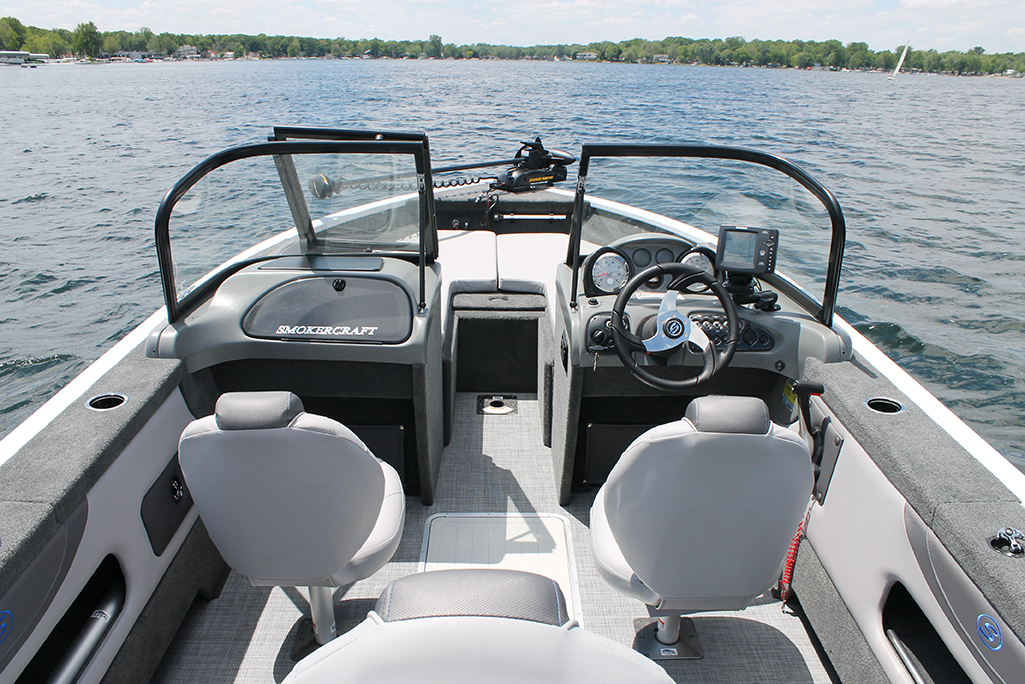 The dash is equipped with two large gauges and a Ritchie compass in the center. The tachometer is on the left and a multi gauge with speed, volts and fuel is on the right. Standard in 2022, is the new aircraft style switches on the dash that are easily accessible from either side of the tilt steering wheel. The Humminbird GPS / fishfinder is mounted topside right. There is also a 12v charger for your phone and a MP3 plug to blast your favourite tunes. The shifter is mounted on the gunwale at a nice height.
The port side passenger console has a large locking glove box and a small storage compartment to the immediate left that is perfect for your phone and wallet. One thing that I really like is that Smoker Craft has built in a tackle box on the top of the console for easy access to your fishing gear. The black framed windshield completes the package and protects you from the elements on those cool mornings.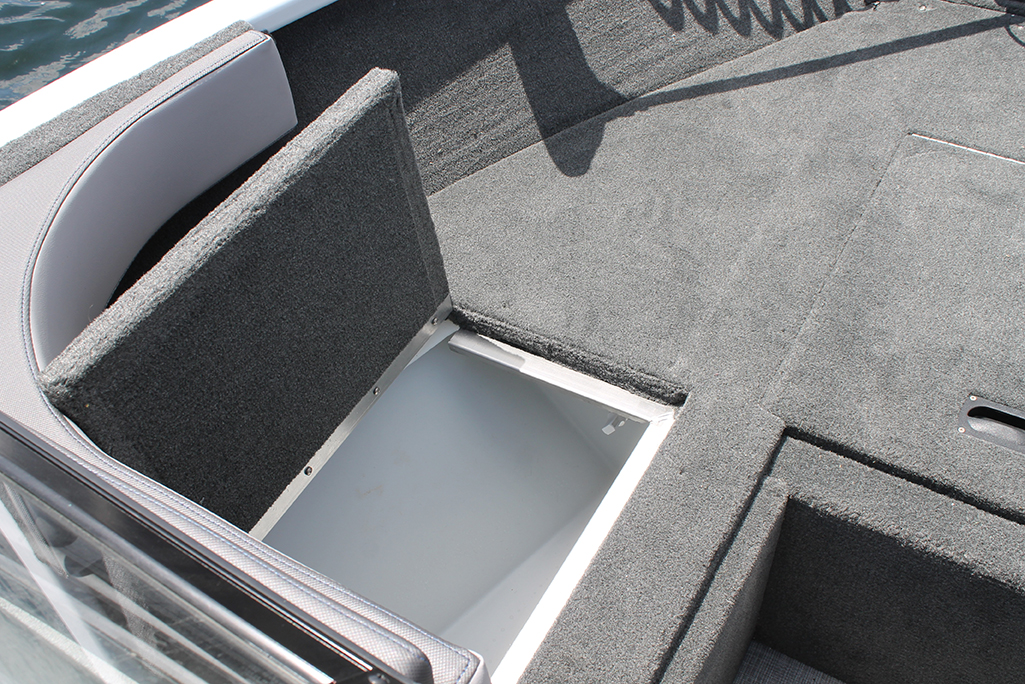 The vision that I have for the Smoker Craft 182 is simple. Teaching your kids to fish. Taking the grandkids water skiing for the first time. Sunset cruises with your significant other. This is where memories are made. They are made on the 182.
Specifications:
Smoker craft ultima legacy 182
LOA: 18'2"
Beam: 96 in
Fuel Capacity: 25 gal
Weight: 1875lbs
Seating: 3
Max Horsepower: 175 hp
MSRP: $27,796 USD

For more information: www.smokercraft.com 

 

2022 fishboat models, best boat, Best boat buying website, best boat models, best boat trailer, best BOATING Power Boating website, best BOATING travel website, best center console, best centre console, best performance boats, best place to rent a boat, best pontoon, best runabout, Best Used boat, boat accessories, boat dealers, boat parts, boat rentals, boat reviews, boat sharing, boat tests, boat touring, Boat Trailer, Boating, BOATING - Fishing, boating accessories, BOATING angler, BOATING boondocking, BOATING Buyer's Guide, BOATING Digital Edition, BOATING DIY, BOATING Fixes, boating guide, BOATING in-water Tests, BOATING information, BOATING insurance, boating lifestyle, Boating Lifestyle Magazine, boating magazine, boating maintenance, BOATING marinas, BOATING Marinas in Alberta, BOATING Marinas in BC, BOATING marinas in Canada, BOATING marinas in Manitoba, BOATING marinas in Saskatchewan, BOATING marinas in the USA, BOATING Marinas near me, BOATING on water test, boating products, BOATING rentals, BOATING rentals near me, BOATING repair, BOATING sites near me, BOATING supplies, BOATING Tech, boating tips, BOATING Touring, BOATING trade, BOATING travel, BOATING traveling, BOATING traveller, BOATING travelling, boating vacation, BOATING vacation cost, boating website, BOATING websites Canada, buying a new fishboat, Canadian BOATING websites, expert BOATING information, find a boat dealer, fish boat, fish boats, fishboat, fishboat buyers guide, fishfinder, fishing, Fishing Boat, fishing trip, go boating, go boating Canada, how much does a boat cost, how much does Power Boating cost, how to choose a boat, how to drive a boat, Humminbird GPS, marine, marine accessories, new boat, New Boating Products, new boats for 2023, Online BOATING Magazine, performance boats, personal watercraft, Pontoon buyers guide, power boating, Power Boating Canada, Power Boating Canada's BOATING Lifestyle Magazine, Power Boating products, Power Boating supplies, PWC, PWC Buyers Guide, Smoker Craft, Tender boat, top boat models, top BOATING website, top boats, top cottage boat, top cruiser, top power boat, ultima legacy, used boat reviews 2022 fishboat models, best boat, Best boat buying website, best boat models, best boat trailer, best BOATING Power Boating website, best BOATING travel website, best center console, best centre console, best performance boats, best place to rent a boat, best pontoon, best runabout, Best Used boat, boat accessories, boat dealers, boat parts, boat rentals, boat reviews, boat sharing, boat tests, boat touring, Boat Trailer, Boating, BOATING - Fishing, boating accessories, BOATING angler, BOATING boondocking, BOATING Buyer's Guide, BOATING Digital Edition, BOATING DIY, BOATING Fixes, boating guide, BOATING in-water Tests, BOATING information, BOATING insurance, boating lifestyle, Boating Lifestyle Magazine, boating magazine, boating maintenance, BOATING marinas, BOATING Marinas in Alberta, BOATING Marinas in BC, BOATING marinas in Canada, BOATING marinas in Manitoba, BOATING marinas in Saskatchewan, BOATING marinas in the USA, BOATING Marinas near me, BOATING on water test, boating products, BOATING rentals, BOATING rentals near me, BOATING repair, BOATING sites near me, BOATING supplies, BOATING Tech, boating tips, BOATING Touring, BOATING trade, BOATING travel, BOATING traveling, BOATING traveller, BOATING travelling, boating vacation, BOATING vacation cost, boating website, BOATING websites Canada, buying a new fishboat, Canadian BOATING websites, expert BOATING information, find a boat dealer, fish boat, fish boats, fishboat, fishboat buyers guide, fishfinder, fishing, Fishing Boat, fishing trip, go boating, go boating Canada, how much does a boat cost, how much does Power Boating cost, how to choose a boat, how to drive a boat, Humminbird GPS, marine, marine accessories, new boat, New Boating Products, new boats for 2023, Online BOATING Magazine, performance boats, personal watercraft, Pontoon buyers guide, power boating, Power Boating Canada, Power Boating Canada's BOATING Lifestyle Magazine, Power Boating products, Power Boating supplies, PWC, PWC Buyers Guide, Smoker Craft, Tender boat, top boat models, top BOATING website, top boats, top cottage boat, top cruiser, top power boat, ultima legacy, used boat reviews