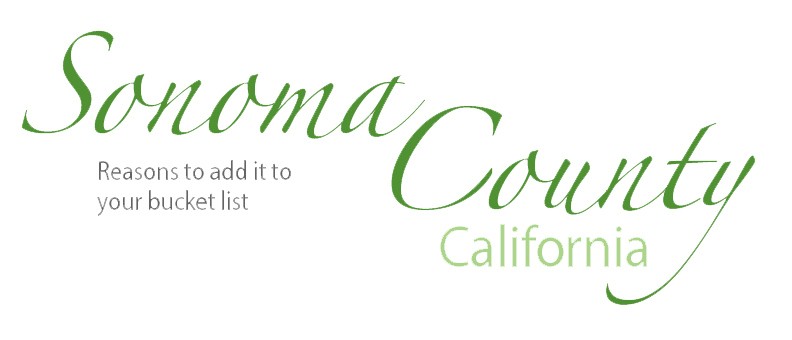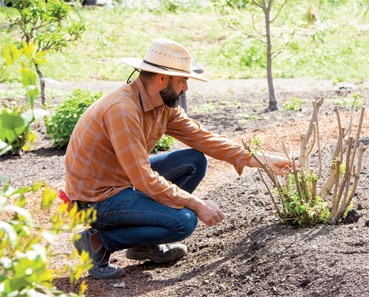 Sonoma County California is defined by glorious sunshine and the stunning landscape of rolling vineyards. It's also gently caressed by the coastal winds off the Pacific Ocean and thus it is the perfect place for grape growing particularly the grapes used to make Pinot Noir, Chardonnay and Zinfandel wines. The wineries are somewhat spread out allowing for picturesque sun-drenched and easy going road trips, made extra pleasurable due to the gentle cool breeze that characterizes this region.
If Napa Valley is the Hollywood of the north for wine lovers, and make no mistake it is a phenomenal wine region, sure to be on ones bucket list, Sonoma County in contrast is a little more casual and laid back, taking life, perhaps a little less seriously. Not so for their wines however! Brilliant wines come out of this coastal region consistently garnering prestigious awards in both national and international competitions.
We recently had the opportunity to visit Sonoma County as guests of Kendall-Jackson Winery, one of the iconic wineries founded in 1982 by the legendary Jess Jackson. Jess Jackson created a wine empire, at an incredible speed, breaking all kinds of records, shifting paradigms of winemaking, and in the end creating award winning wines and spearheading important changes and advances in the California wine business. 
Jackson was a family man, who originally bought a pear and walnut orchard in Lakeport for himself and his family as a respite from his bustling law practice in San Francisco. Not a respite at all as it turned out, at the age of 52 Jackson created his first wine forgoing the walnuts and the pears having switched to wine grapes. In 1982, the Vintner's Reserve Chardonnay was launched, putting Chardonnay on the map in California, which, at the time, enjoyed very few plantings across the state.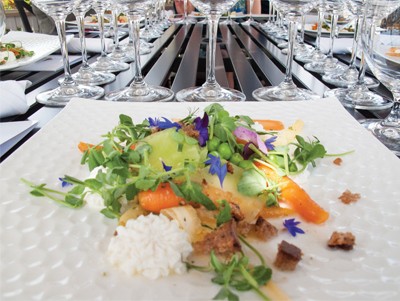 Kendall-Jackson's Winemaster Randy Ullom, who has been making K-J wines as well as other Jackson Family Wines' brands for over 20 years, describes this winner this way, "Beautifully integrated tropical flavors such as pineapple, mango, and papaya with citrus notes that explode in your mouth. These flavors delicately intertwine with aromas of vanilla and honey to create depth and balance throughout. A hint of toasted oak and butter rounds out the long, lingering finish." To a tee, we had to agree upon our tasting and enjoyment of this wine throughout our visit.
The empire we speak of that Jackson created includes wineries that span five countries, and an illustrious collection of other wine brands based in California. Our three-day visit was a journey of fine wines, incredible foods, stunning landscape and wonderful people – four great reasons to visit Sonoma County.
It was an adventure for our spirit, and our palates, that included a helicopter ride, a tour of duty in the Kendall-Jackson Wine Estate Sensory Gardens, harvesting unusual veggies, roles as sous-chefs, wine thief operators and more!
At the conclusion of our Kendall-Jackson hosted tour, just prior to our departure, we chatted with Roger, Kendall-Jackson's pilot and long time friend and confident of Jess Jackson, who passed in 2011. We learned of yet another passion of Jess Jackson's that he developed in his seventies. After ruling a wine empire for two decades Jess discovered the world of horse racing. He threw himself in hook, line and sinker and achieved overwhelming success in this business/sport too. That success included having a majority ownership in the racehorse 'Curlin'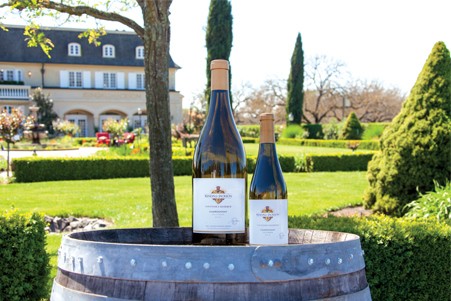 – who won 'Horse of the Year' for two consecutive years; and for aficionados of this sport, one must be impressed as well with the achievement of his filly 'Rachel Alexandra', being the first filly to win the Preakness Stakes at Pimlico in 85 years and the 2009 Horse of the Year (See sidebar for more).

But that's the way it was with Jess Jackson, his passion and dedication, not to mention brilliant business acumen, has left a legacy in wine and much more.

We would be remiss if not to mention too the incredible impact Jackson and his wife, Barbara Banke, have had on Sonoma County as philanthropists, with both their profound generosity and with the Jackson Family Foundation.

All of our adventures in Sonoma County were captured on our TV show, One Sip At A Time with The Wine Ladies… our adventures around the globe. http://www.TheWineLadies.com

Alberta BOATING, BC BOATING, Boating, boating adventures, BOATING destinations, BOATING facilities, boating in Canada, BOATING in New Brunswick, Boating in Nova Scotia, Boating in PEI, Boating in Quebec, BOATING in Saskatchewan, boating lifestyle, BOATING marinas, boating ontario, Docks, Manitoba BOATING, Marinas, Maritime boating destinations, ontario boating, power boating, Power Boating destinations, where to go boating Alberta BOATING, BC BOATING, Boating, boating adventures, BOATING destinations, BOATING facilities, boating in Canada, BOATING in New Brunswick, Boating in Nova Scotia, Boating in PEI, Boating in Quebec, BOATING in Saskatchewan, boating lifestyle, BOATING marinas, boating ontario, Docks, Manitoba BOATING, Marinas, Maritime boating destinations, ontario boating, power boating, Power Boating destinations, where to go boating