Biodiversity loss is threatening the foundations of our economy, food security, health, and quality of life. Canada's network of protected areas plays a vital role in conserving and restoring healthy, resilient ecosystems, which helps halt and reverse biodiversity loss, and contributes to the recovery of species at risk.
That is why the Government of Canada is taking action to restore and protect natural areas in Nova Scotia.
The Honourable Steven Guilbeault, Minister of Environment and Climate Change, announced that the Government of Canada has designated Big Glace Bay Lake as Canada's newest National Wildlife Area.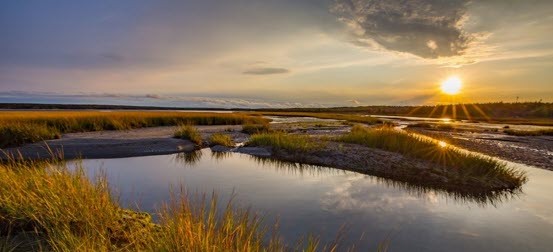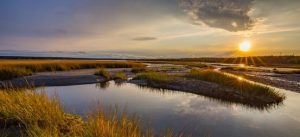 The newly designated National Wildlife Area (NWA) in Cape Breton, Nova Scotia, comprises 392 hectares of estuary and marsh waters enclosed by a barrier beach. The site also includes mixed woodland, shallow coastal water, and eelgrass flats and encompasses the Big Glace Bay Lake Migratory Bird Sanctuary (MBS) plus an additional 14 hectares.
The NWA designation will help conserve the landscape to protect species at risk, including the Piping Plover, American Black Duck, Canada Goose, Common Goldeneye, and Bufflehead. The NWA designation will also support the management of wildlife conservation, research, and interpretation.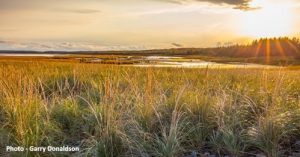 The Government of Canada will continue to expand its protected areas network, address the twin crises of climate change and biodiversity loss, and meet its commitments to conserve 25 per cent of lands and inland waters in Canada by 2025, and work toward 30 percent of each by 2030.

10 best BOATING trips, Alberta BOATING, American Black Duck, and Bufflehead, and eelgrass flats, BC BOATING, Best boating trips, best BOATING vacations, Best marinas, Big Glace Bay Lake, Big Glace Bay Lake Migratory Bird Sanctuary, biodiversity, Boating, boating adventures, BOATING advice, BOATING destinations, BOATING facilities, BOATING for beginners, boating in Canada, BOATING in New Brunswick, Boating in Nova Scotia, Boating in PEI, Boating in Quebec, BOATING in Saskatchewan, boating lifestyle, Boating Lifestyle Magazine, BOATING marinas, BOATING Marinas in Alberta, BOATING Marinas in BC, BOATING marinas in Canada, BOATING marinas in Manitoba, BOATING marinas in New Brunswick, BOATING Marinas in Newfoundland, BOATING marinas in Nova Scotia, BOATING marinas in Ontario, BOATING Marinas in PEI, BOATING Marinas in Quebec, BOATING marinas in Saskatchewan, BOATING Marinas near me, boating ontario, BOATING Power Boating advice, BOATING Power Boating tips, BOATING rentals, BOATING road trips, boating tips, BOATING Touring, BOATING travel, BOATING travel tips, boating trip, BOATING trip planning, BOATING trips, BOATING USA, boating vacation, BOATING vacations, Canada Goose, Cape Breton, Common Goldeneye, Docks, estuary and marsh waters, Expert tips for BOATING trips, food security, go boating, government of Canada, health, how to drive a boat, how to plan a BOATING trip, how to tow a boat trailer, how to use a BOAT, Let's Go BOATING Canada, Manitoba BOATING, Marinas, Maritime boating destinations, National Wildlife Area, Nova Scotia, ontario boating, Piping Plover, plan a BOATING trip, power boating, Power Boating destinations, quallity of life, shallow coastal water, waterfront travel, where to boat, where to go boating, woodland 10 best BOATING trips, Alberta BOATING, American Black Duck, and Bufflehead, and eelgrass flats, BC BOATING, Best boating trips, best BOATING vacations, Best marinas, Big Glace Bay Lake, Big Glace Bay Lake Migratory Bird Sanctuary, biodiversity, Boating, boating adventures, BOATING advice, BOATING destinations, BOATING facilities, BOATING for beginners, boating in Canada, BOATING in New Brunswick, Boating in Nova Scotia, Boating in PEI, Boating in Quebec, BOATING in Saskatchewan, boating lifestyle, Boating Lifestyle Magazine, BOATING marinas, BOATING Marinas in Alberta, BOATING Marinas in BC, BOATING marinas in Canada, BOATING marinas in Manitoba, BOATING marinas in New Brunswick, BOATING Marinas in Newfoundland, BOATING marinas in Nova Scotia, BOATING marinas in Ontario, BOATING Marinas in PEI, BOATING Marinas in Quebec, BOATING marinas in Saskatchewan, BOATING Marinas near me, boating ontario, BOATING Power Boating advice, BOATING Power Boating tips, BOATING rentals, BOATING road trips, boating tips, BOATING Touring, BOATING travel, BOATING travel tips, boating trip, BOATING trip planning, BOATING trips, BOATING USA, boating vacation, BOATING vacations, Canada Goose, Cape Breton, Common Goldeneye, Docks, estuary and marsh waters, Expert tips for BOATING trips, food security, go boating, government of Canada, health, how to drive a boat, how to plan a BOATING trip, how to tow a boat trailer, how to use a BOAT, Let's Go BOATING Canada, Manitoba BOATING, Marinas, Maritime boating destinations, National Wildlife Area, Nova Scotia, ontario boating, Piping Plover, plan a BOATING trip, power boating, Power Boating destinations, quallity of life, shallow coastal water, waterfront travel, where to boat, where to go boating, woodland