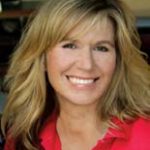 By LaDonna Gundersen
Don't let the delicate look of these hors d'oeuvres fool you. A touch of cayenne gives them a hint of heat that makes them a tasty accompaniment to a pre-dinner cocktail party.  You will be amazed with how quickly they disappear!
Cheese Straws
Makes 20
Roll out each sheet of puff pastry on a lightly floured board until it's 10 by 12-inches.  Beat the egg with 1 tablespoon of water and  brush  the  surface  of the pastry. Sprinkle each sheet evenly with ¼ cup of Parmesan, ½ cup of the cheddar, 1 teaspoon of the thyme, ½ teaspoon of the salt and some of the cayenne pepper.
With the rolling pin, lightly press the flavorings into the puff pastry. With the long side closest to you, using a floured knife or pizza wheel, cut each sheet in half vertically. Then cut each sheet horizontally into five 1-inch strips. Twist each strip and lay on baking sheets.
Bake for 10 minutes, until lightly browned and puffed. Turn each straw and bake for another 2 minutes. Don't over bake or the cheese will burn. Cool and serve at room temperature.
INGREDIENTS
2 sheets (1 box)  frozen puff pastry defrosted overnight in the refrigerator
1  large egg
½ cup  Parmesan cheese, grated
1 cup  sharp cheddar cheese, grated
2 teaspoons fresh thyme leaves, minced
1 teaspoon  sea salt
1/8 teaspoon  ground cayenne or to taste
Preheat your oven to 375 degrees.Line two baking sheets with parchment paper.
---
Recipe excerpt from My Tiny Alaskan Oven,  by La Donna Gundersen
Copyright 2014 by Ole and LaDonna Gundersen
www.ladonnarose.com


Alberta BOATING, BC BOATING, Boating, boating adventures, BOATING destinations, BOATING facilities, boating in Canada, BOATING in New Brunswick, Boating in Nova Scotia, Boating in PEI, Boating in Quebec, BOATING in Saskatchewan, boating lifestyle, BOATING marinas, boating ontario, Docks, Manitoba BOATING, Marinas, Maritime boating destinations, ontario boating, power boating, Power Boating destinations, where to go boating Alberta BOATING, BC BOATING, Boating, boating adventures, BOATING destinations, BOATING facilities, boating in Canada, BOATING in New Brunswick, Boating in Nova Scotia, Boating in PEI, Boating in Quebec, BOATING in Saskatchewan, boating lifestyle, BOATING marinas, boating ontario, Docks, Manitoba BOATING, Marinas, Maritime boating destinations, ontario boating, power boating, Power Boating destinations, where to go boating