The dawn of a new era, where wake boats have become the growth and expansion of an industry, that otherwise would not be as influential without them. Contrary to the belief of many, inboards aren't just watersports specific vessels. Ride the best with world class wakes, enjoy quality time with practical features, or cruise in luxurious style. Their celebrity status has quickly accomplished the image of ultimate versatility, and may be everything you ever dreamed of for your lifestyle and happiness on the water.
* prices and specifications subject to change without notice
---
2023 Centurion Fi23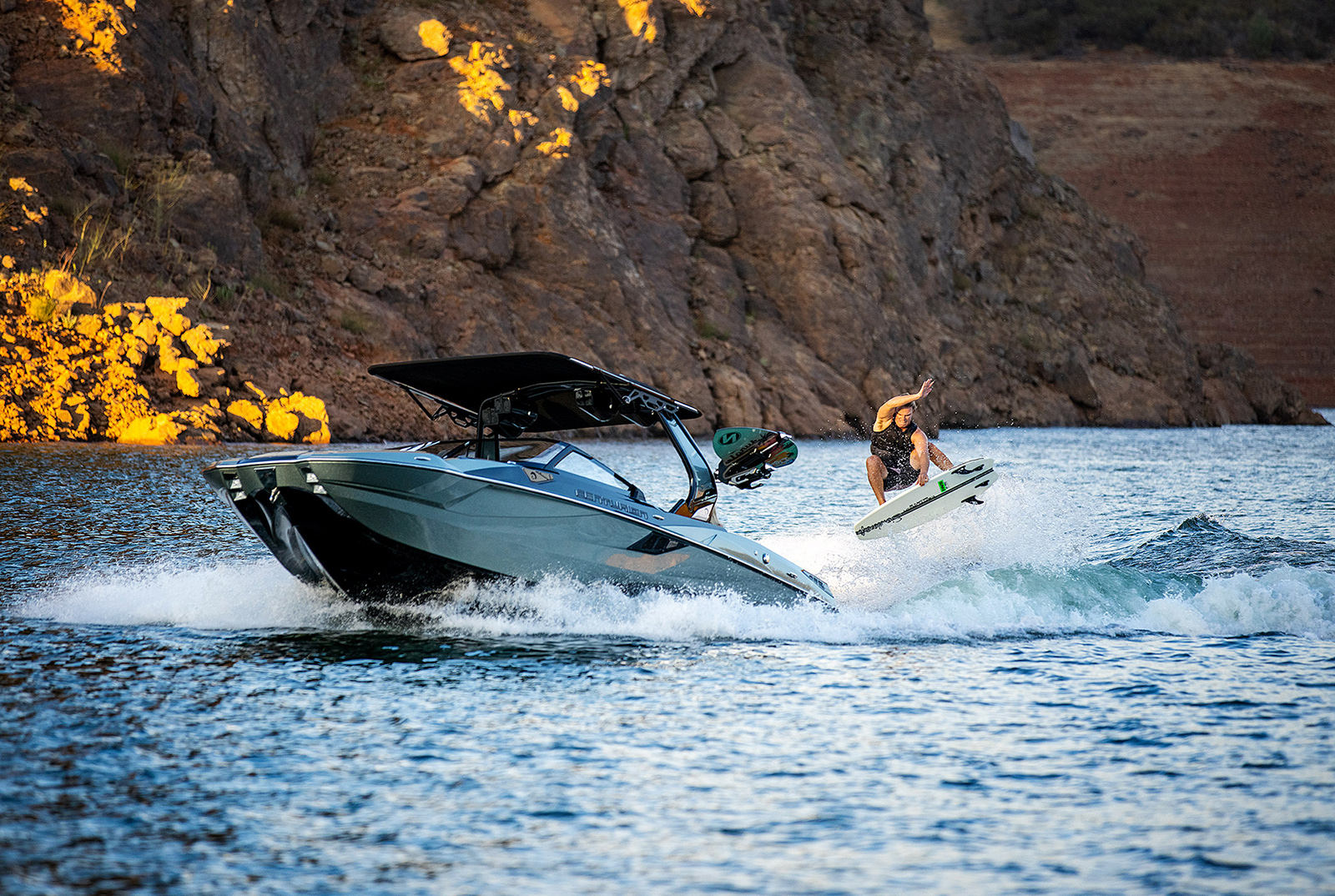 New features for the Centurion Fi23 stand out amongst its competitors, and frankly it differs from any other model in the Centurion lineup with an all-new interior pattern and stitching. With an updated hull and new interior aesthetics, the Fi23 packs a serious punch outside and in. READ MORE!
---
2023 Nautique Super Air GS22
Undergoing a complete redesign for 2023, the second generation Nautique GS22 proves to reign as one of the most versatile models in the industry. With job dropping exterior lines, a spacious interior, and the Nautique fit and feel of quality, the GS22 is prepared to satisfy everybody.  READ MORE!
---
2023 MasterCraft XT23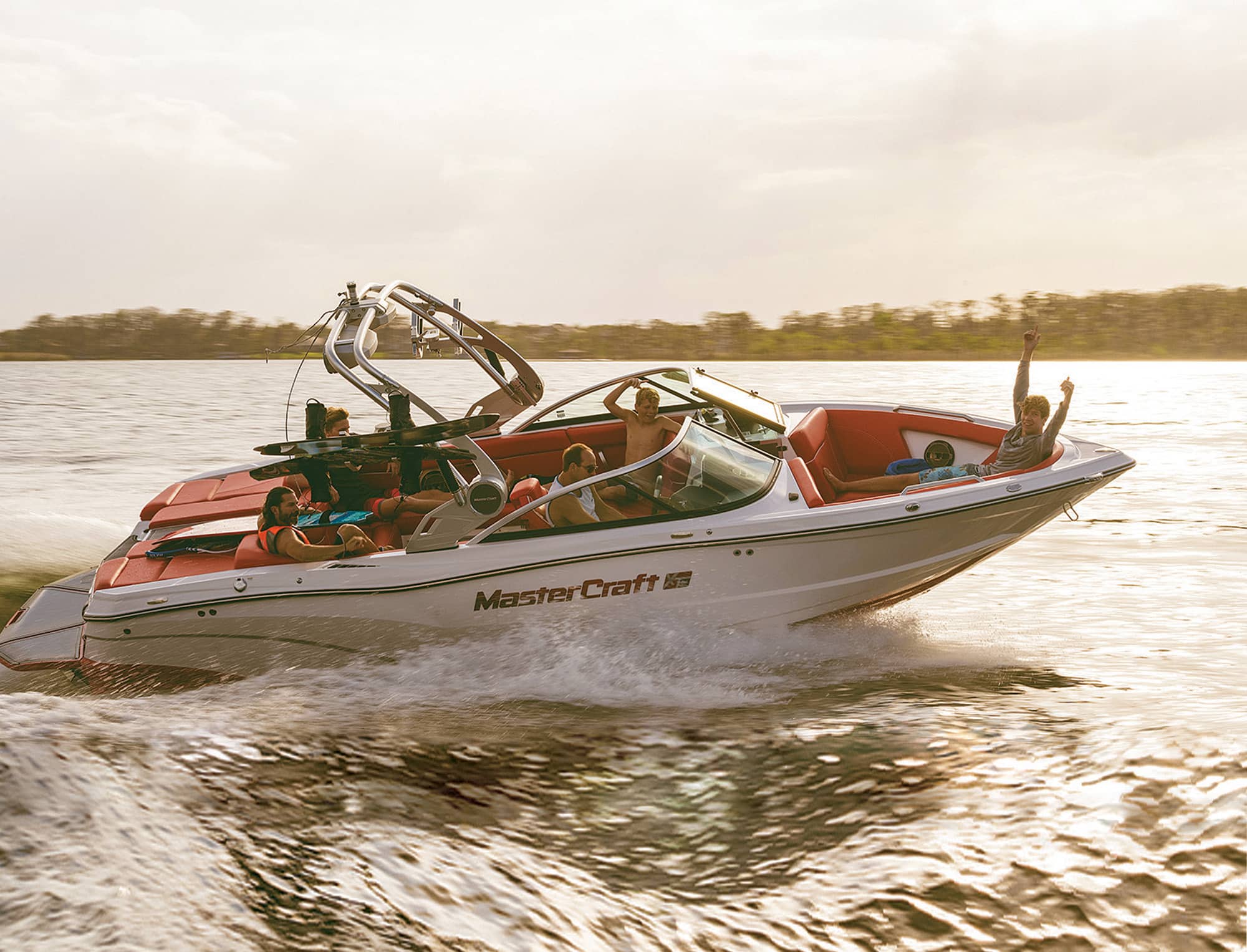 The MasterCraft XT Line redesign made a jaw dropping debut in 2022 for its upgraded size, aesthetics, and unparalleled performance in its wake surf waves. What was formerly a series known for its crossover capabilities, the XT line now delivers more wakes and waves like never before. READ MORE!
---
2023 Tigé Z5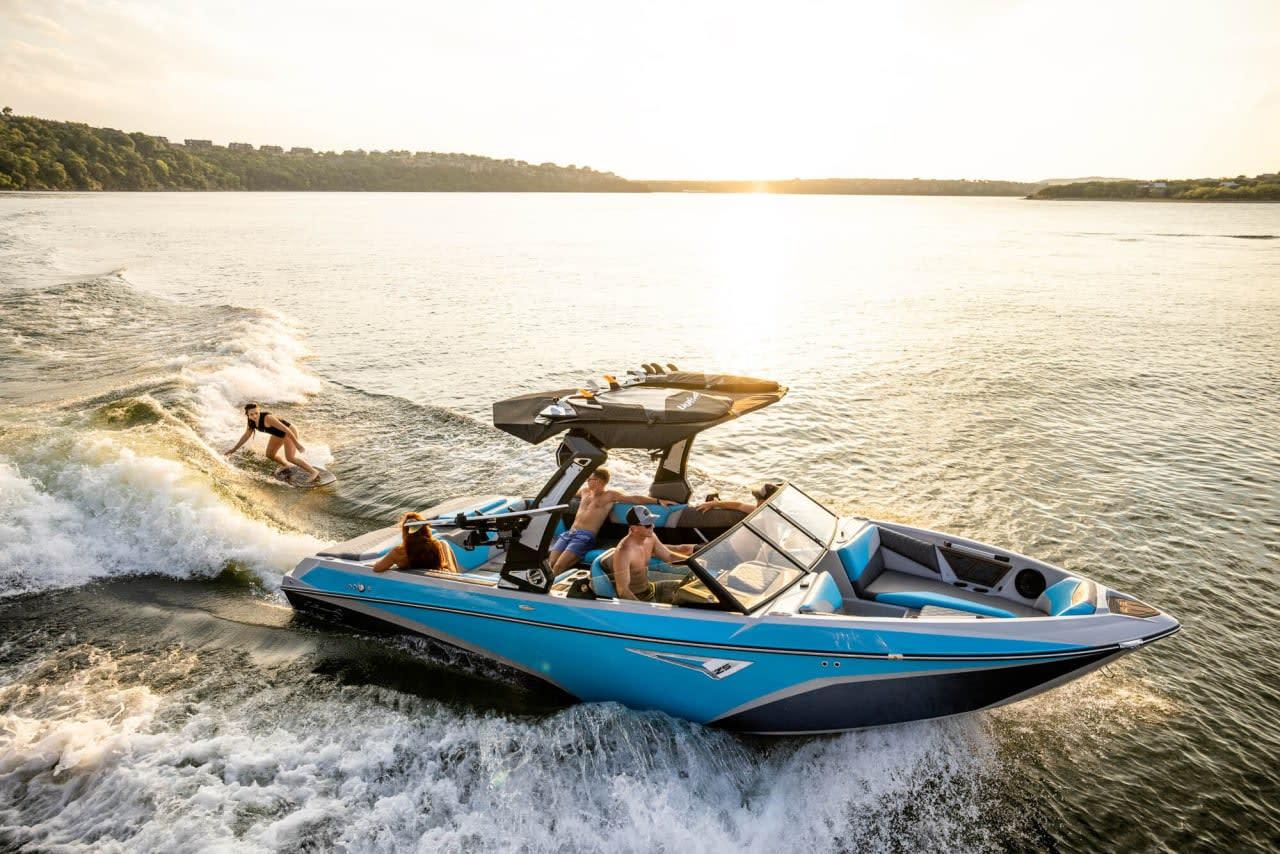 Big, bold, and beautiful, coming in at 25-and-a-half feet, the all-new Tige Z5 is Tige's largest model to date. Delivering 'limo-esque' size and matching performance, the Tige Z5 serves those with large waterways and an even larger crew.  READ MORE!
---
2023 Yamaha 255 XD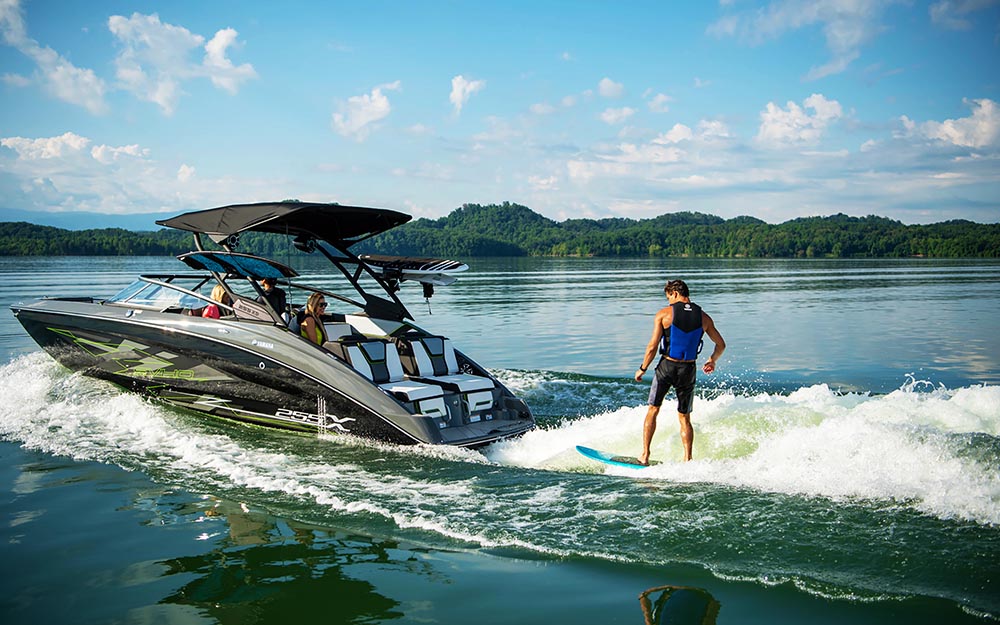 Let's talk about jet power! With twin 1.8L SVHO, the Yamaha 255XD kicks out a whopping 500 HP with its supercharged engines. The power, performance, and ultimate versatility of the Yamaha 255XD makes this jet boat model one of the most well-rounded in the industry. READ MORE!

2023 new boats, 2023 wakesurf boats, buying a new boat, Centurion Fi23, MasterCraft XT23, Nautique Super Air GS22, Tige Z5, wakeboarding, Wakesurf, wakesurf boats, wakesurfing, Yamaha 255 XD 2023 new boats, 2023 wakesurf boats, buying a new boat, Centurion Fi23, MasterCraft XT23, Nautique Super Air GS22, Tige Z5, wakeboarding, Wakesurf, wakesurf boats, wakesurfing, Yamaha 255 XD