By: Timmy McNamee
Undergoing a complete redesign for 2023, the second generation Nautique GS22 proves to reign as one of the most versatile models in the industry. With job dropping exterior lines, a spacious interior, and the Nautique fit and feel of quality, the GS22 is prepared to satisfy everybody.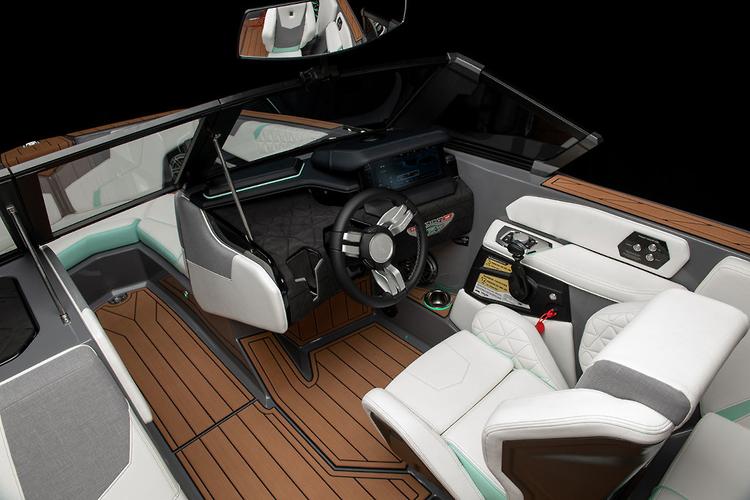 The new and innovative hull of the GS22 includes integration from the award-winning Ski Nautique and G23 which induces waves and wakes capable of performing in a slalom course or fit the satisfaction of professional wakeboarders and wake surfers. The overall versatility and performance of the GS22 is out of this world for any watersport and level of skier or rider. 
The GS22 comes equipped with the Nautique Surf System (NSS) and is completely customizable from the beautifully appointed LincPanoray touch screen. The Nautique engineering team has partnered with GARMIN in designing a fully functional watch app which enables to the rider to fine tune and customize ballast, surf wave, audio, and speed. New for 2023, "MY NAUTIQUE" comes standard on every Nautique model and allows the owner access to functions such as voltage, fuel levels, engine hours, and location.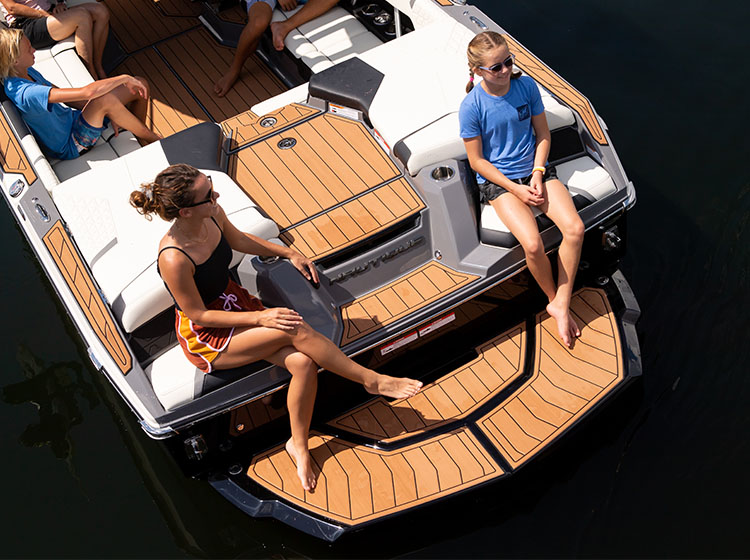 The perimeter of the GS22 features 'non-skid' for easy boarding and exit, while standard cut out transom lounge seating welcomes you through the gorgeous walkthrough and into the GS22's spacious interior. Transom starboard and rear compartments come equipped with copious storage space, fitting even larger equipment like water-skis and wakeboards. With detailed stitching and luxury vinyl throughout the cockpit of the GS22, stylish recessed side walls allow for cupholders, phone storage, USB and 12V ports. Flip up seat backs and rear sliding convertible seats allow riders to face aft and view the action.
Outperforming the first generation of GS in every area possible, consumers will love the versatile performance and sleek style of the all new Nautique GS22. 
---
Specifications
LOA: 22'
Beam: 100"
Dry Weight: 4,900 Lbs
Capacity: 15 Ppl
Ballast: 2,400 Lbs
MSRP: $215,000 CAD

For more information:  https://nautique.com

2023 Nautique Super Air GS22, 2023 wakesurf boats, MY NAUTIQUE, Nautique Super Air, Nautique Super Air GS22, new boat, Wakeboard, Wakesurf 2023 Nautique Super Air GS22, 2023 wakesurf boats, MY NAUTIQUE, Nautique Super Air, Nautique Super Air GS22, new boat, Wakeboard, Wakesurf