Our friends at Martin Flory Group have provided a special report on new boating products that were to be displayed at IBEX, but unfortunately, Hurricane Ian has forced the cancellation of the show!
The cancellation of IBEX means we'll miss seeing those of you who would normally be in the aisles this week, and helping Martin Flory Group celebrate our 60th anniversary in person.
Attention is now on Florida. We hope everyone who needed to leave IBEX has done so successfully. May those living in danger zones be safe.
On behalf of our clients exhibiting at IBEX, below is a summary of new products you would have seen, plus some tried-and-true problem-solvers.
As for the Martin Flory Group team, we will be at the Fort Lauderdale International Boat Show (Oct 26-30) and at METSTRADE in Amsterdam (Nov 15-17) and hope to see you there.
---
NEW PRODUCTS:
Caframo – 12V OEM Defogger Outperforms All Others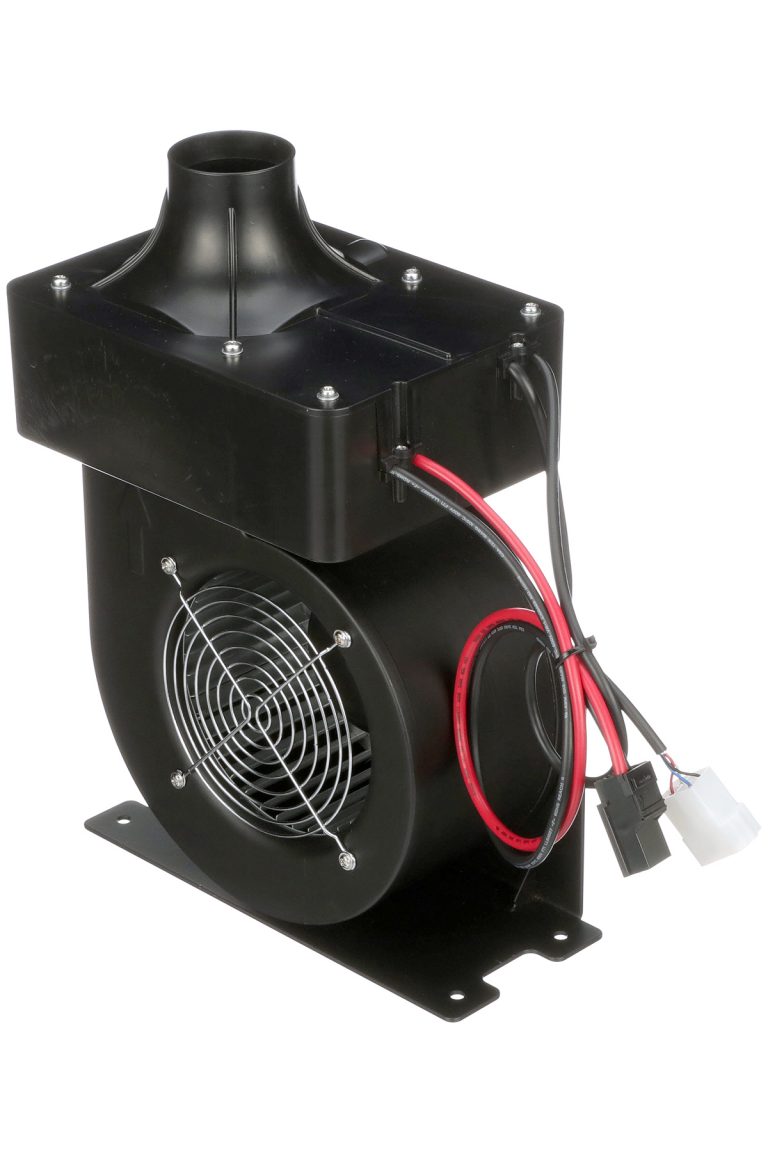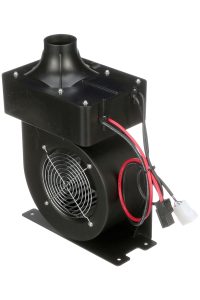 Co-designed by Caframo and Groupe Beneteau, the new SEEKR by Caframo OEM Defogger makes moisture-obscured windshields a thing of the past. The CE- and ABYC-certified heater fan is engineered and built to the high standards that both companies are renowned for. It's now in use on Jeanneau's Merry Fisher line of multipurpose powerboats. Find our more about this and other products visit: https://seekr.caframobrands.com
---
JMP – JMP Adds to Yanmar Replacement Pump Lineup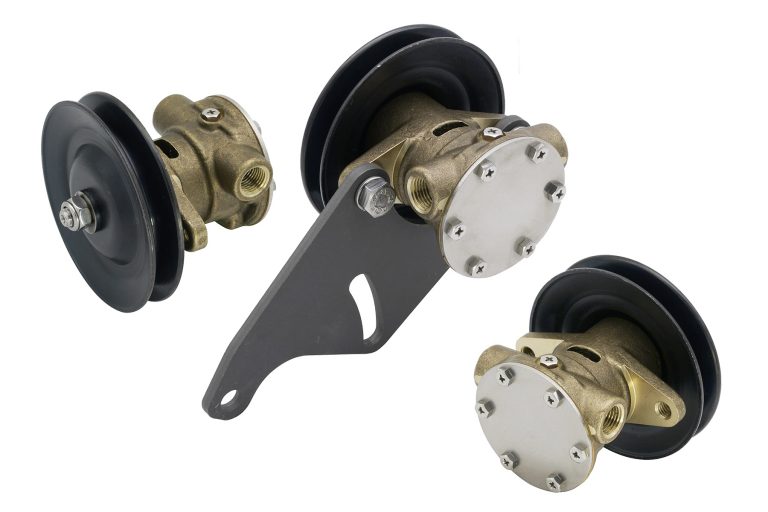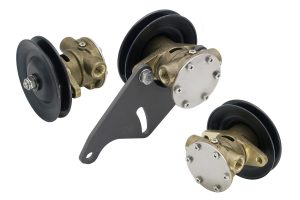 Both recreational boaters and commercial mariners trust the Yanmar name for exceptional durability and long-lived power. But when their seawater cooling pumps need changing, savvy owners turn to JMP Corporation. A true drop-in replacement, its new model JPR-YM07IP expands the company's commitment to covering Yanmar's entire lineup. Find our more about this and other products visit: www.jmpusa.com
---
LIQUI MOLY – Gas Additive Now for Bigger Boats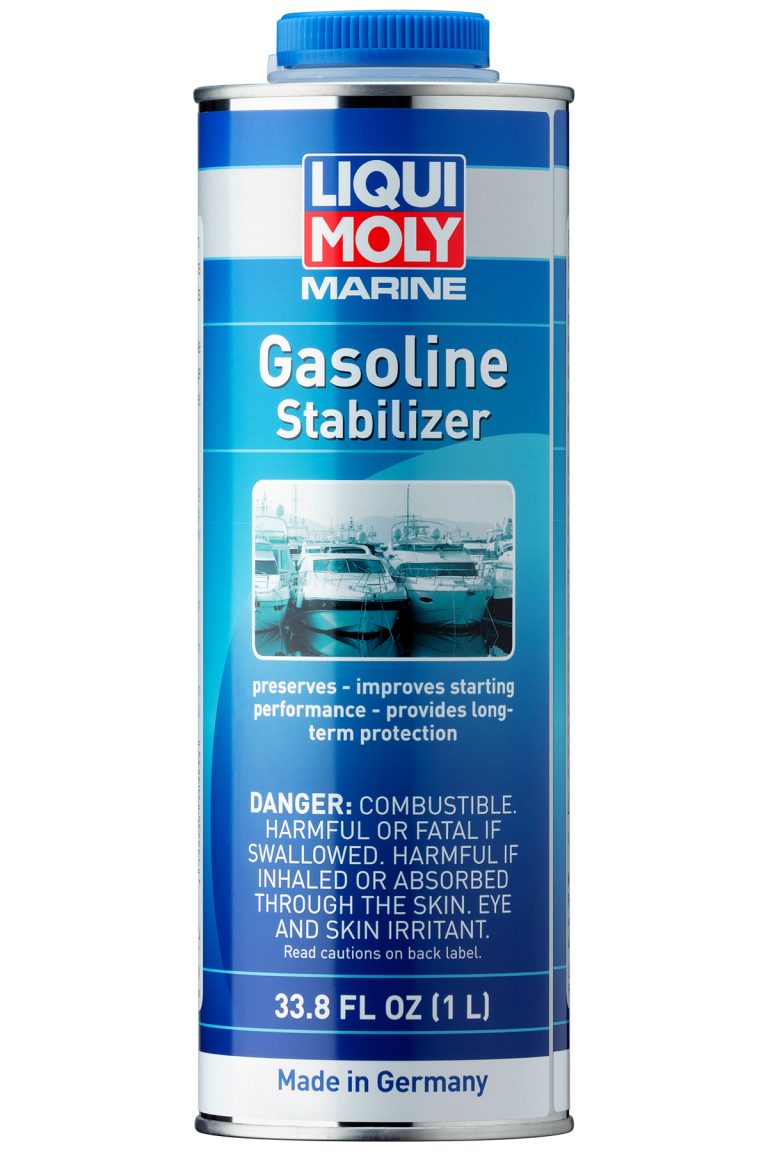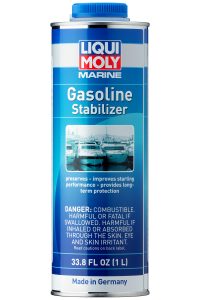 Stale gasoline makes for hard starting and poor combustibility. But it's not practical—nor recommended—to run a marine engine dry to avoid having fuel sit in a tank unused. The solution is to use LIQUI MOLY Marine Gasoline Stabilizer. Now available in a larger size for bigger boats, it keeps fuel fresh for months and provides long-term protection against fuel aging and oxidation-related problems. Find our more about this and other products visit: www.liqui-moly.com
---
ProSpec – Portable Speaker Perfect Boating Lifestyle Accessory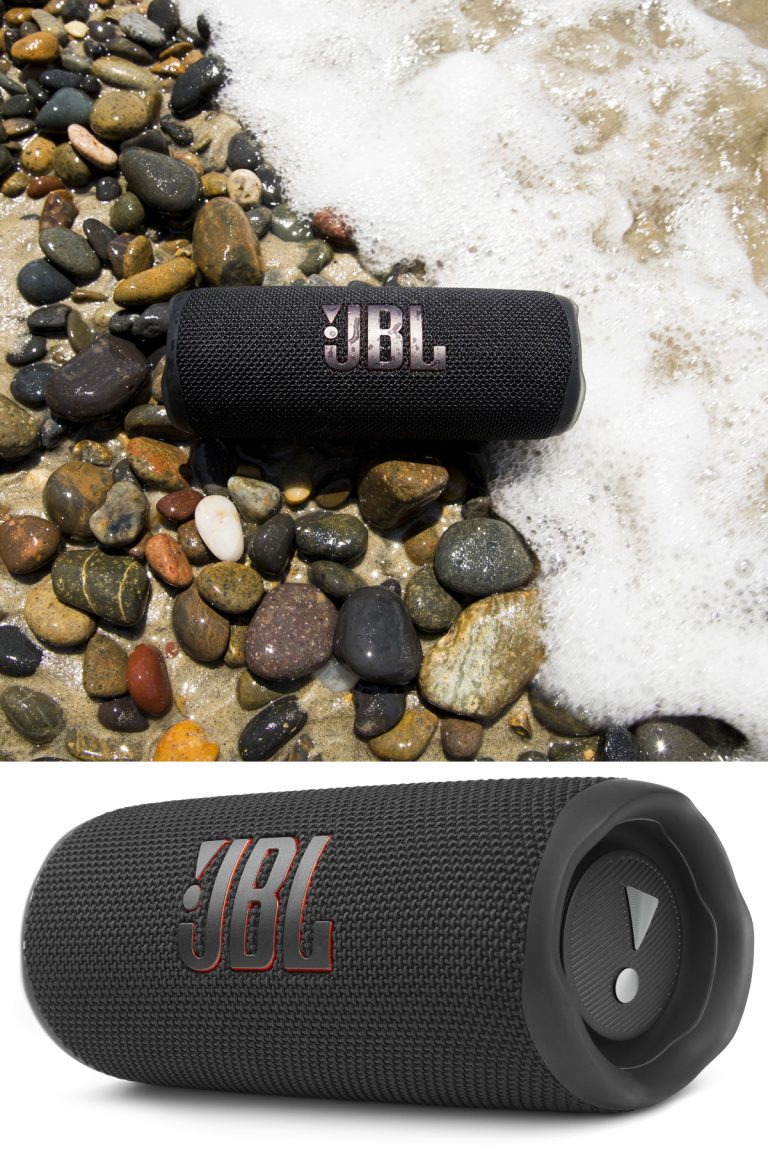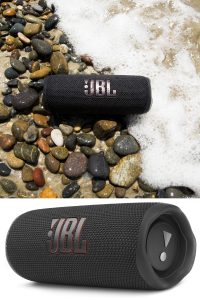 The new JBL by Harman Flip 6 Portable Waterproof Speaker from ProSpec Electronics may be the year's most perfect boating lifestyle accessory. Completely waterproof for sandbar and beach excursions, it'll crank music for up to 12 hours. And because it's Bluetooth 5.1 enabled, mobile devices can stay safely stowed on the boat up to 125′ away. It's ideal for both owners wanting portable tunes, as well as OEMs offering premium add-ons to installed stereo systems. Find our more about this and other products visit: www.prospecelectronics.com
---
Sea-Fire – New Portable Extinguisher Stops Lithium Battery Fires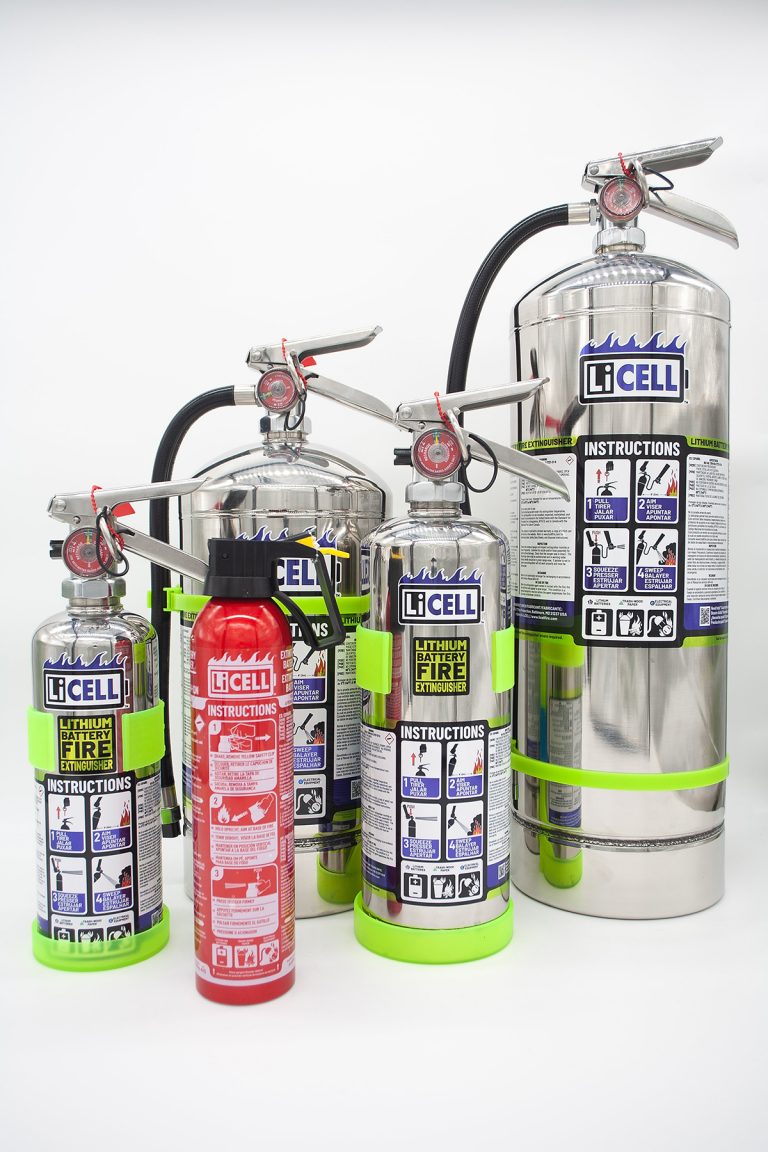 Fires resulting from lithium battery cell failure are notoriously volatile and fast evolving. Conventional fire suppressant and extinguishing agents are not designed to combat them. But now, Sea-Fire Marine offers a cost-effective lithium battery fire suppression solution with a new line of portable extinguishers through its affiliated company LiCELL™. Find our more about this and other products visit:  www.sea-fire.com
---
Sudbury/Albin – New External Sensor Measures Fluids in Any Tank Shape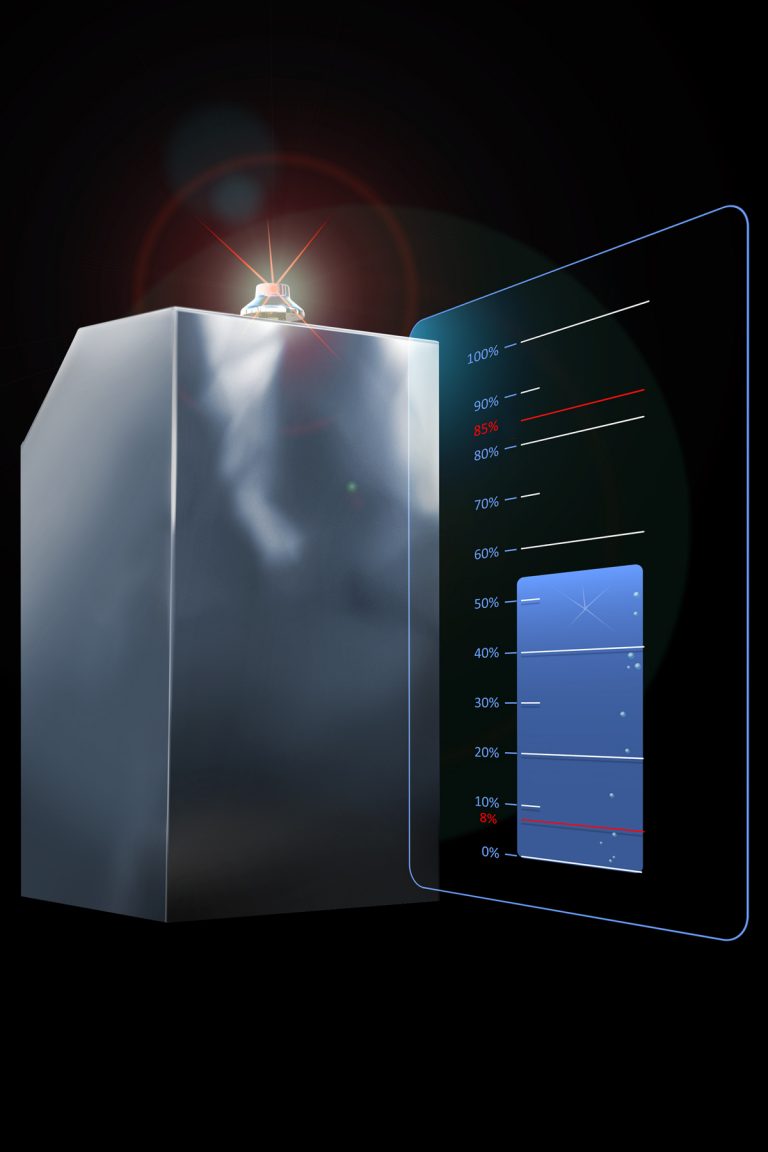 Generations of boat owners have tolerated unreliable and inaccurate readings from mechanical internal tank sensors. Gobius by Albin is changing that. With simple external tank mounting, the new Gobius C system features stepless 0–100% fluid measurement to calculate precise levels and internal volume—no matter the container's shape or material—and display readings on a Bluetooth-enabled device or BUS network. Find our more about this and other products visit: www.albin.group
---
Veratron – Compact Gauge Provides Wealth of Boat Data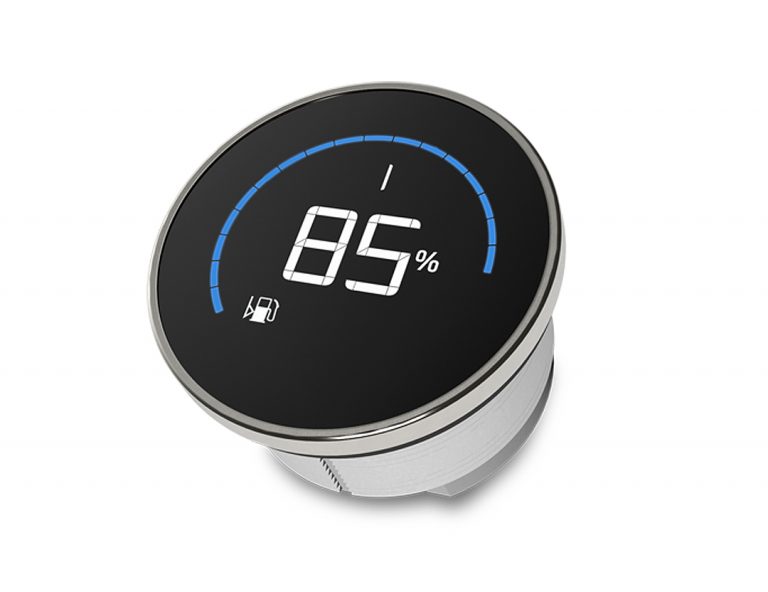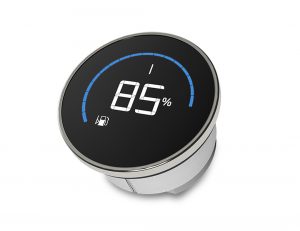 The new Veratron VMH 14 round all-in-one gauge is easily configured to display eight different data types. Combined with a Veratron VMH master device, the instrument is ideal for primary and secondary helm stations—either as a single unit or as part of a bank of units—on recreational and commercial vessels. Find our more about this and other products visit: www.veratron.com
---
Webasto – New Electric Telescopic Shade Is Easy to Install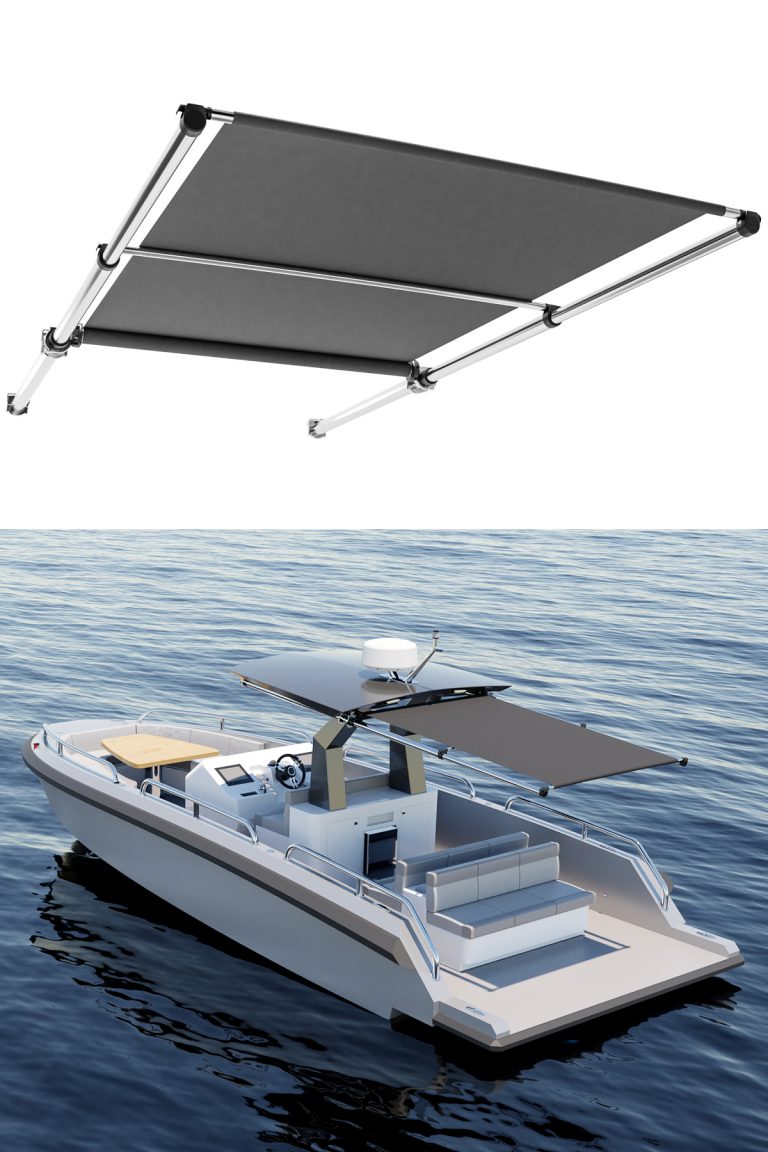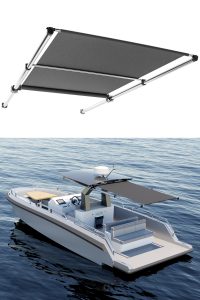 The versatile new Telescopic Shade 2500 from Webasto Thermo & Comfort North America, Inc., market leader in marine roofing solutions, is an industry-changing accessory to provide boaters relief from the sun, whether they're relaxing in the bay or running out to the reef. Its patent-pending design focuses on easy installation on a T-top, arch or other overhead structure, where the electric-powered sunshade retracts discretely to be barely visible. It's ideal as a standard or optional OEM upgrade. Find our more about this and other products visit: www.webasto-comfort.com
---
WELL-KNOWN PROBLEM-SOLVING PRODUCTS:
Accon – Convenient Hardware Speeds Fender Hanging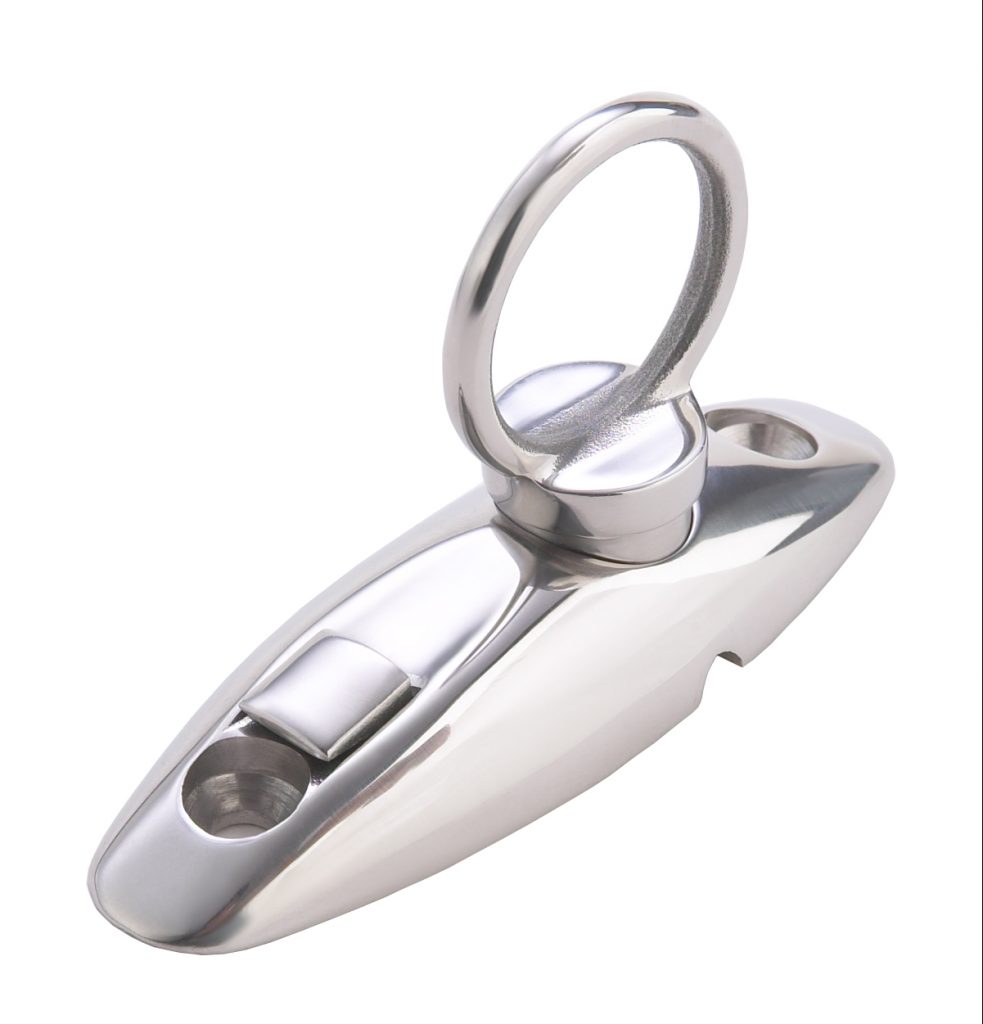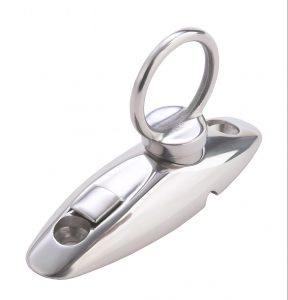 Tying off lines to position fenders before arriving at the dock can be a repetitive and time-consuming chore, particularly when boating solo. Series 401 Quick Release Fender Hangers from Accon Marine make bumper deployment and stowing a snap. Find our more about this and other products visit: www.acconmarine.com
---
Beckson – Quality Hatches Open 180 Degrees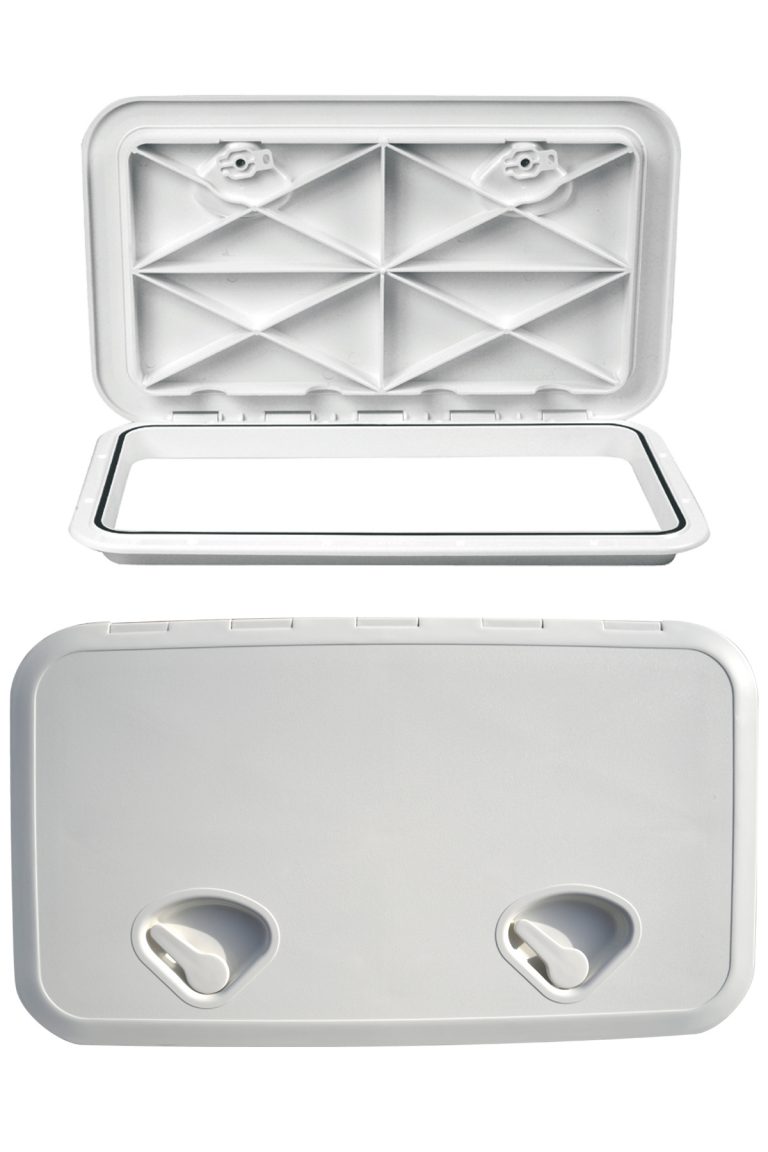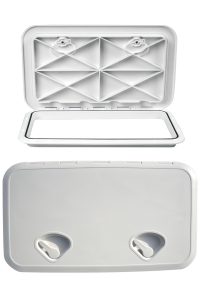 Worn plastic hatch covers can detract from a boat's appearance and its functionality, especially once cracks develop around attachment points. HT Series Hatches from Beckson Marine are molded utilizing a proprietary UV-stabilized ASA resin with concealed fasteners, enabling them to withstand harsh marine environments and operate reliably over a long service life. Find our more about this and other products visit: ww.beckson.com
---
Flow-Rite – Remote Drain Plug Benefits Trailerable Boats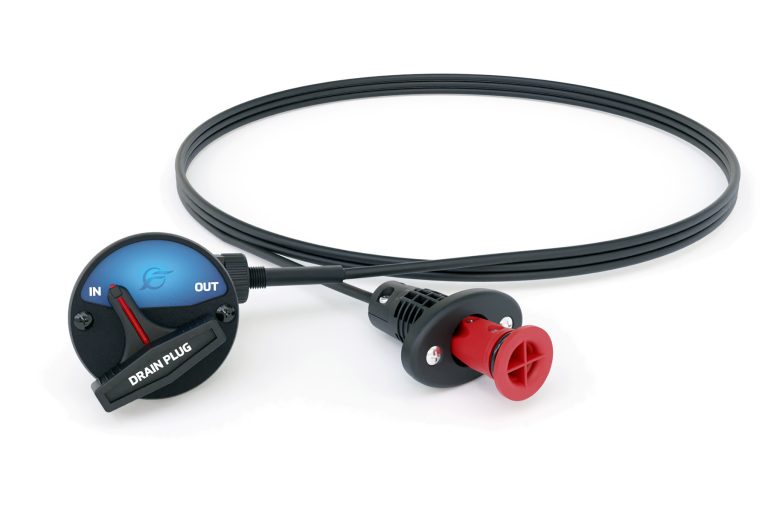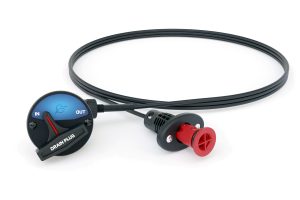 With many boats now sporting jack plates, trim tabs, power poles or multiple outboards, uncluttered transoms are things of the past. Even sailboats now feature dual rudders. For trailerable boats, the SeaLok™ Remote Drain Plug from Flow-Rite makes sense. It allows an owner to operate the hull drain from inside the vessel without having to squat or contort oneself. Find our more about this and other products visit: www.flow-rite.com
---
GA Communications – Antenna Ensures Maximum VHF Transmission and Reception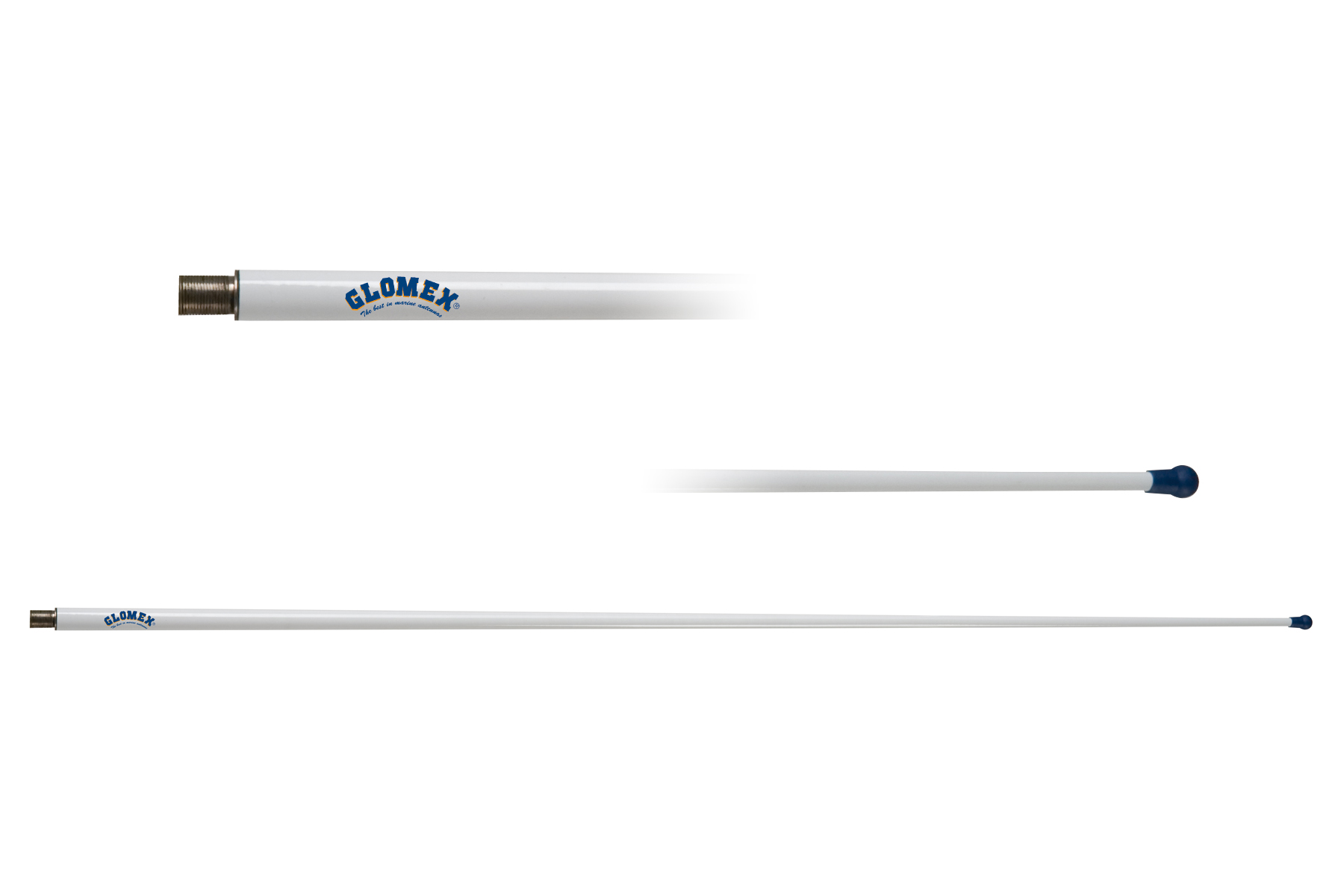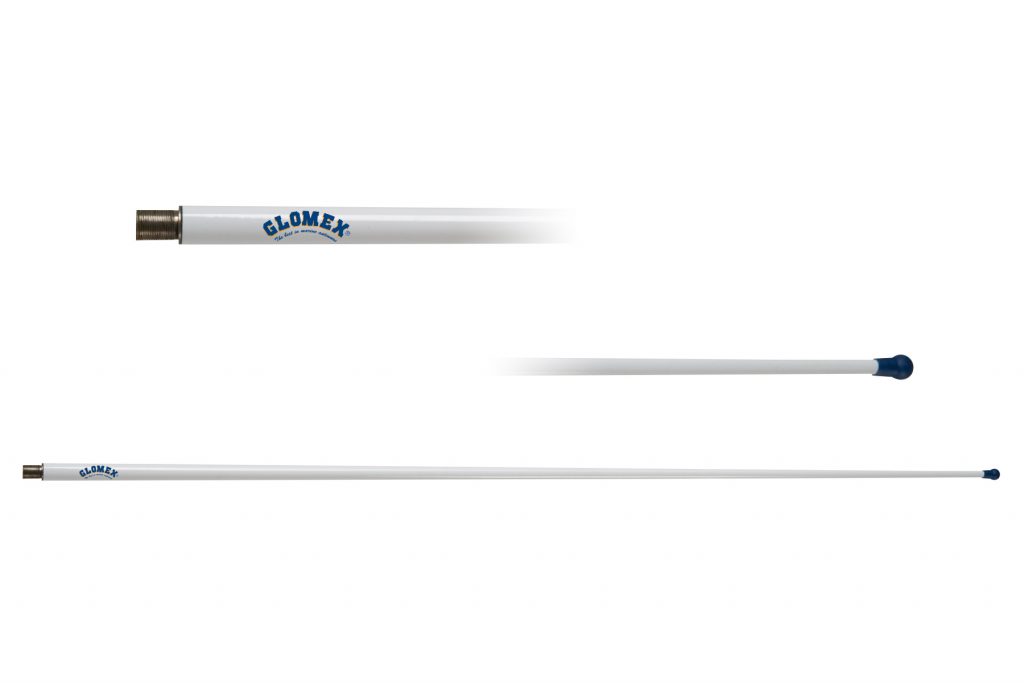 While many people carry a mobile phone on board, VHF radio is still the easiest and most universal way to communicate while on the water. Built for use in extreme marine environments and backed by a lifetime warranty, the 4′ Glomex RA300 Glomeasy VHF Antenna from GA Communications is engineered for maximum long-range transmission and reception. Find our more about this and other products visit: www.glomex.us
---
Hella – Underwater Lights Provide Serenity or Excitement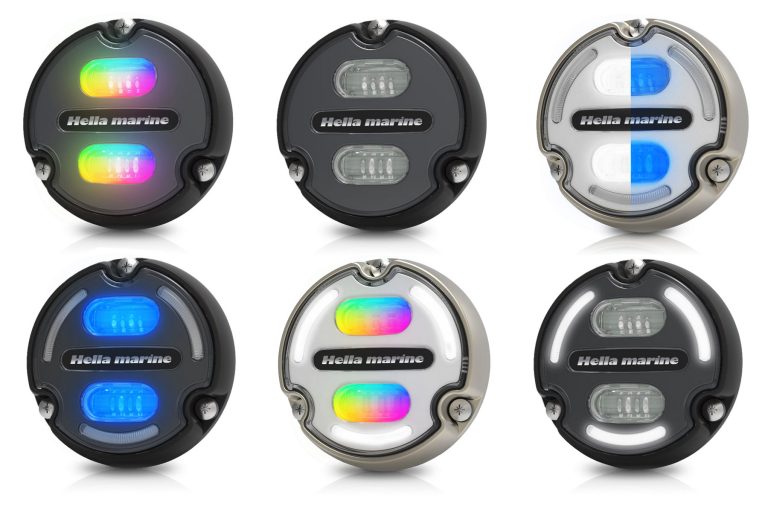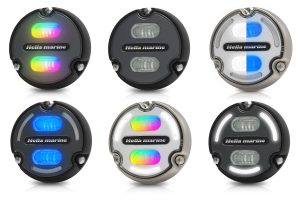 With Apelo underwater lighting brilliance from Hella marine, it's as easy to create an atmosphere of serene dockside luxury as it is to amp up the fishing and watersports excitement. Offered in a wide range of housing and light combinations, the compact surface-mount LED fixtures boast IP68/IP69 waterproof reliability and a unique illumination experience. Find our more about this and other products visit: www.hellamarine.com
---
Hubbell – Advanced Y Adapter Aids Safe Dockside Connections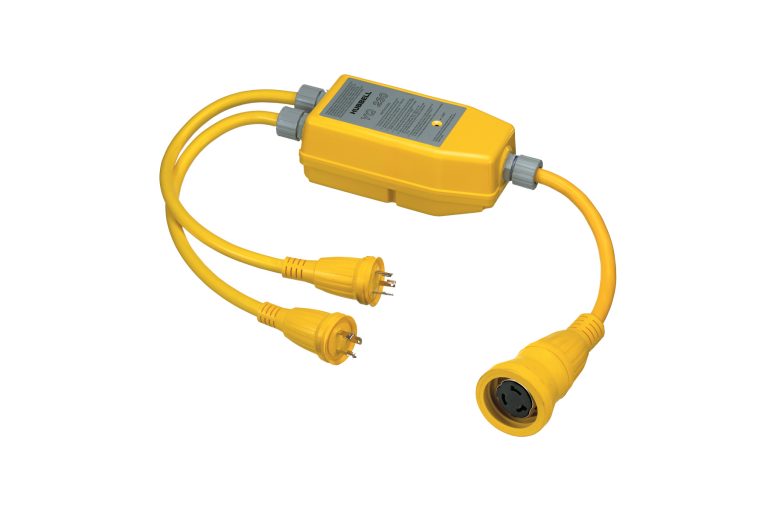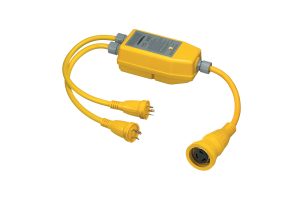 Cruising boaters visiting new destinations can face challenges when the marina's shorepower system differs from that of the boat. The Hubbell Marine YQ230 Intelligent Y Adapter allows owners to easily correct 30A and 50A connection mismatches for safe, reliable electrical service anywhere. Find our more about this and other products visit:  www.hubbell-marine.com
---
Raritan – Atlantes Freedom Toilet Provides Residential Comfort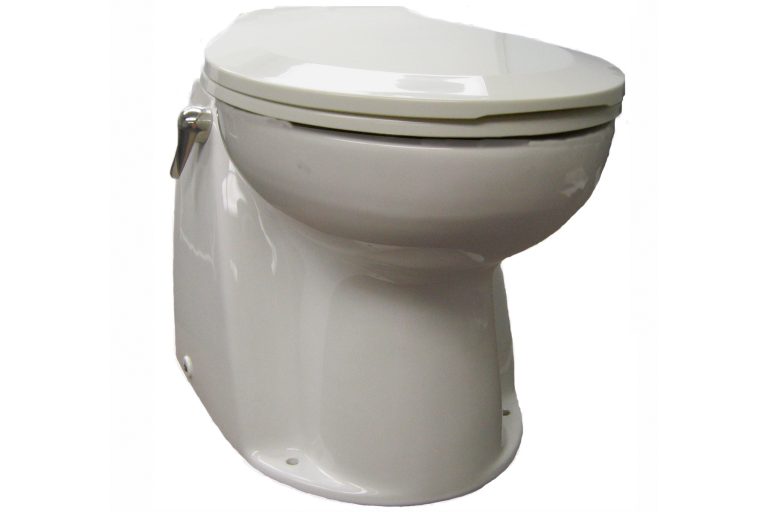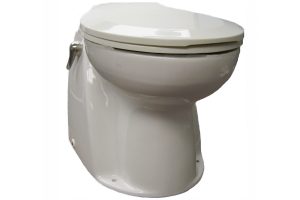 Many boat toilets have dimensions similar to a five-gallon bucket—and are nearly as uncomfortable. The Atlantes Freedom™ from Raritan Engineering offers residential-style comfort in both full household and elongated bowls, and the option for the familiarity of a traditional stainless steel flush handle. Plus, it's available in white or bone to complement any classic or contemporary interior marine décor. Find our more about this and other products visit: www.raritaneng.com
---
Ritchie – Magnetic Compasses Are More Than a Failsafe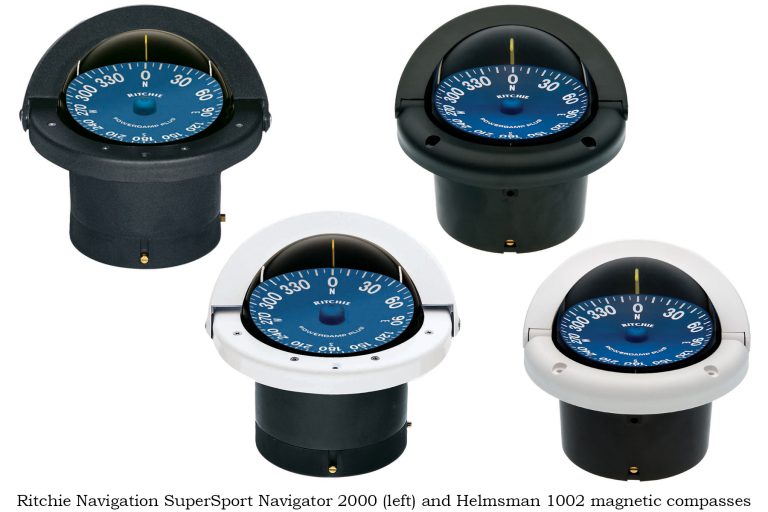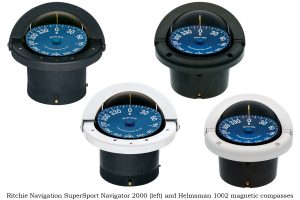 Far from being a failsafe to onboard electronic navigation equipment, Ritchie Navigation SuperSport magnetic compasses still function if the power fails. Plus, they do something a GPS can't: display a heading when stopped or moving at very slow speeds. Tested and proven in grueling offshore racing conditions, the Navigator 2000 and Helmsman 1002 are ideal for use on commercial and recreational boats. Find our more about this and other products visit: www.ritchienavigation.com
---
Schmitt Marine – Torcello Elite Steering Wheel Wins Award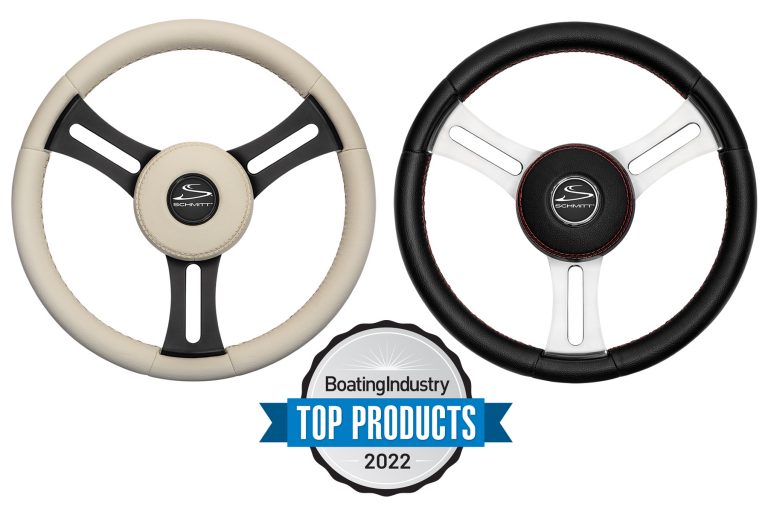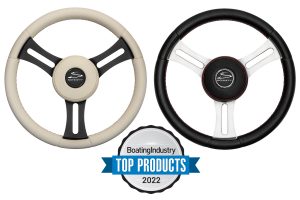 Chosen from among a landslide of nominations, Schmitt & Ongaro Marine's Torcello Elite steering wheel has been named a 2022 Boating Industry Top Product of the Year. It was selected by the publication's editors for its innovation, impact on the industry and how it advanced its category. Find our more about this and other products visit: www.schmittongaromarine.com
---
SmartPlug – Shore Power Solution Gives Savvy Boatbuilders an Edge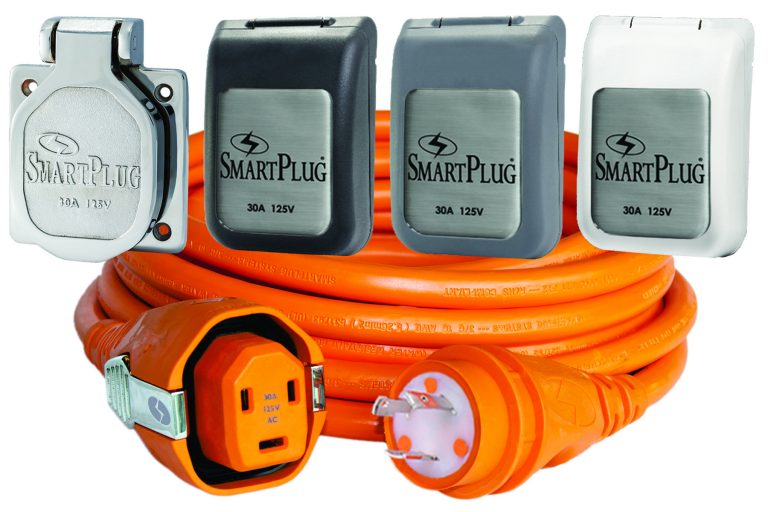 Smart OEMs are constantly looking for products and features that provide them a competitive edge and encourage sales of boats. The shore power solution from SmartPlug Systems is available in 30A 125V or 50A 125/250V. These plug-and-play components have a great cost-benefit ratio for both production and custom boatbuilders, as well as for equipment manufacturers using electrical connection components. This is a perfect standard or optional upgrade to any vessel. Find our more about this and other products visit: www.smartplug.com

best BOATING cleaning supplies, best BOATING jack, best BOATING stabilizer, best new BOATING products, boat cleaners, Boat GPS, boat polish, Boating, boating accessories, BOATING chairs, boating checklist, BOATING cleaning supplies, BOATING D-I-Y, BOATING décor, BOATING DIY, boating equipment, BOATING furniture, BOATING Lifestyle Products, BOATING Power Boating products, boating products, BOATING supplies, BOATING water softener, buying new gear for boat, campground tips, campground water purifier, christmas gifts for boater, Depth finder, fathers day gifts for boater, fiberglass care, Fiberglass repair, Fibreglass repair, Fish Finder, FLIBS, Fort Lauderdale Boat Show, Gear Gallery, Gear Guide, gifts for boater, How to clean a boat, how to level a trailer, how to set up an BOATING, how to stabilize an BOATING, IBEX, Marine diesel, Marine gasoline, must-have Power Boating gear, new boat accessories, new boat gear, new boat products, New Boating Products, new products, Power Boating equipment, Power Boating gear, Power Boating hacks, products, trolling motor, water softener best BOATING cleaning supplies, best BOATING jack, best BOATING stabilizer, best new BOATING products, boat cleaners, Boat GPS, boat polish, Boating, boating accessories, BOATING chairs, boating checklist, BOATING cleaning supplies, BOATING D-I-Y, BOATING décor, BOATING DIY, boating equipment, BOATING furniture, BOATING Lifestyle Products, BOATING Power Boating products, boating products, BOATING supplies, BOATING water softener, buying new gear for boat, campground tips, campground water purifier, christmas gifts for boater, Depth finder, fathers day gifts for boater, fiberglass care, Fiberglass repair, Fibreglass repair, Fish Finder, FLIBS, Fort Lauderdale Boat Show, Gear Gallery, Gear Guide, gifts for boater, How to clean a boat, how to level a trailer, how to set up an BOATING, how to stabilize an BOATING, IBEX, Marine diesel, Marine gasoline, must-have Power Boating gear, new boat accessories, new boat gear, new boat products, New Boating Products, new products, Power Boating equipment, Power Boating gear, Power Boating hacks, products, trolling motor, water softener