We've curated a wide array of spectacular products for the boater who loves water sports, fishing, sunbathing, and everything in between…

---
Yeti New Colour Collection
YETI launched its new colour collection – Nordic featuring two new colour ways taking inspiration from the icy Nordic areas of the world. Nordic blue is inspired by deep blue surf breaks on the shores of towering mountains. Nordic Purple is inspired by midsummer feasts where nature is the menu and supernatural flashes of purple light across the arctic sky. Check out more boating accessories: www.yeti.ca
---
GPSMAP 79 Series – Garmin
$389.99 to $499.99
Cast off confidently with the GPSMAP 79s and GPSMAP 79sc marine GPS handhelds. These rugged, floating handhelds feature sunlight-readable, high resolution colour displays that are fog proof and scratch-resistant. You get access to a range of satellite constellations, so you get more reliable, accurate tracking around the world. Navigate wherever your adventures take you with options for worldwide basemap or built-in BlueChart g3 coastal charts. With more memory than previous models, you can save and track 10,000 waypoints and 250 routes. Keep your bearings with the built-in compass. Check out more boating accessories: www.garmin.com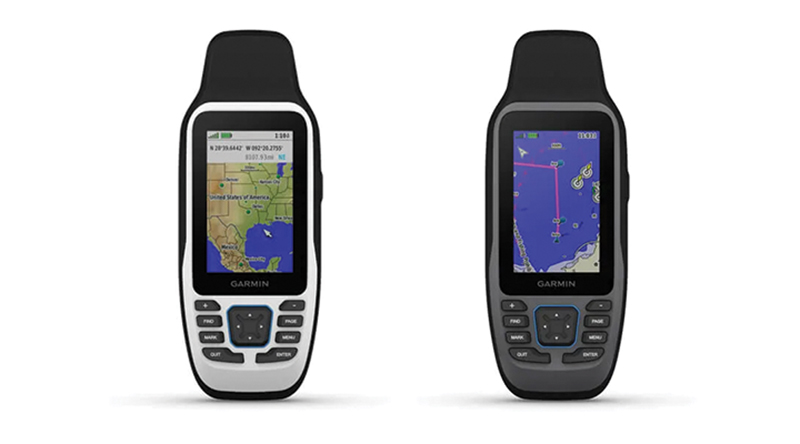 ---
DiamondFinish Clear Coat

 
Quart kit
KBS Coatings DiamondFinish Clear Coat Quart Kit can be used to permanently seal, protect, beautify, and restore your boat's gelcoat. DiamondFinish Clear also remains permanently flexible because of its advanced coatings technologies. https://www.kbs-coatings.com/clear-coat-quart-kit.html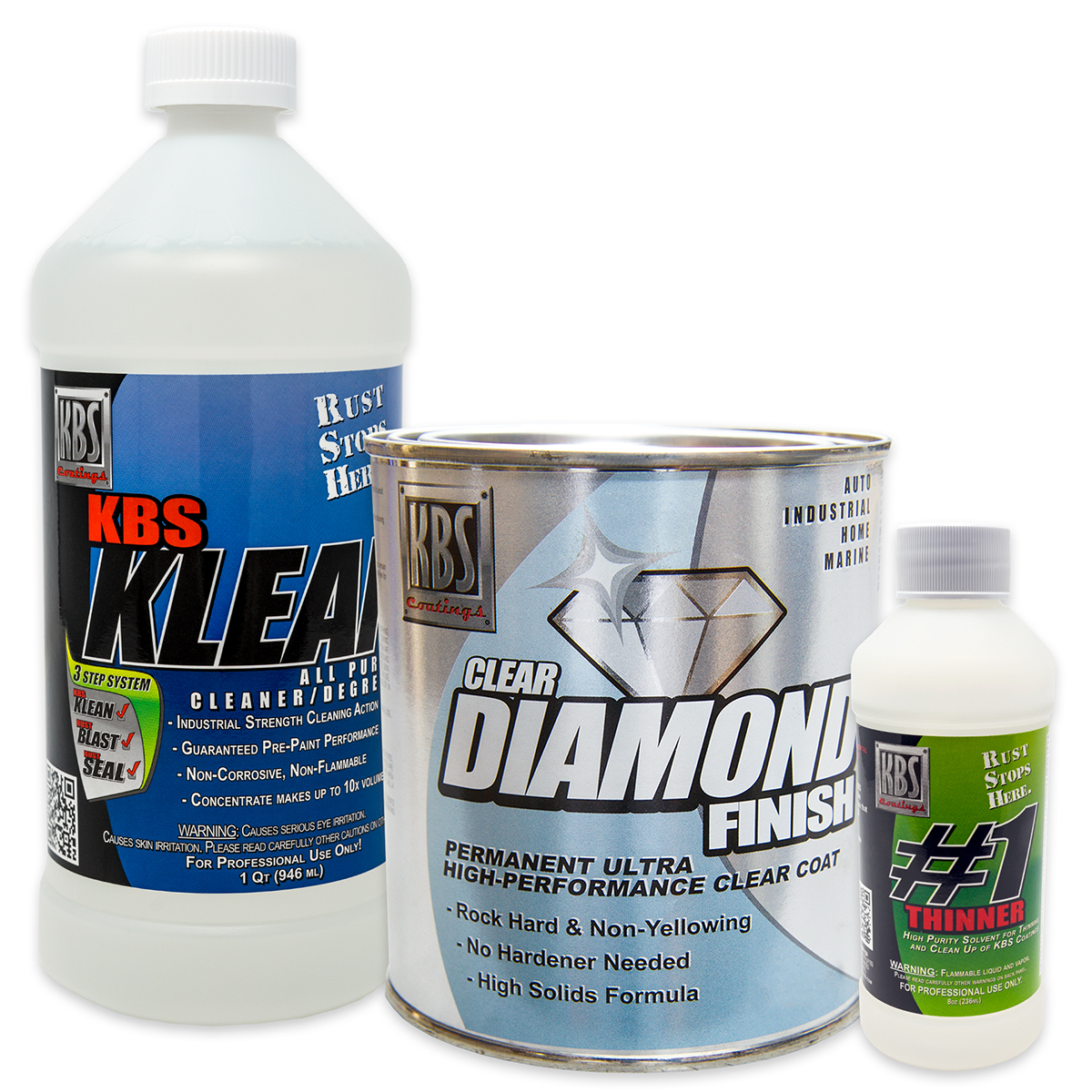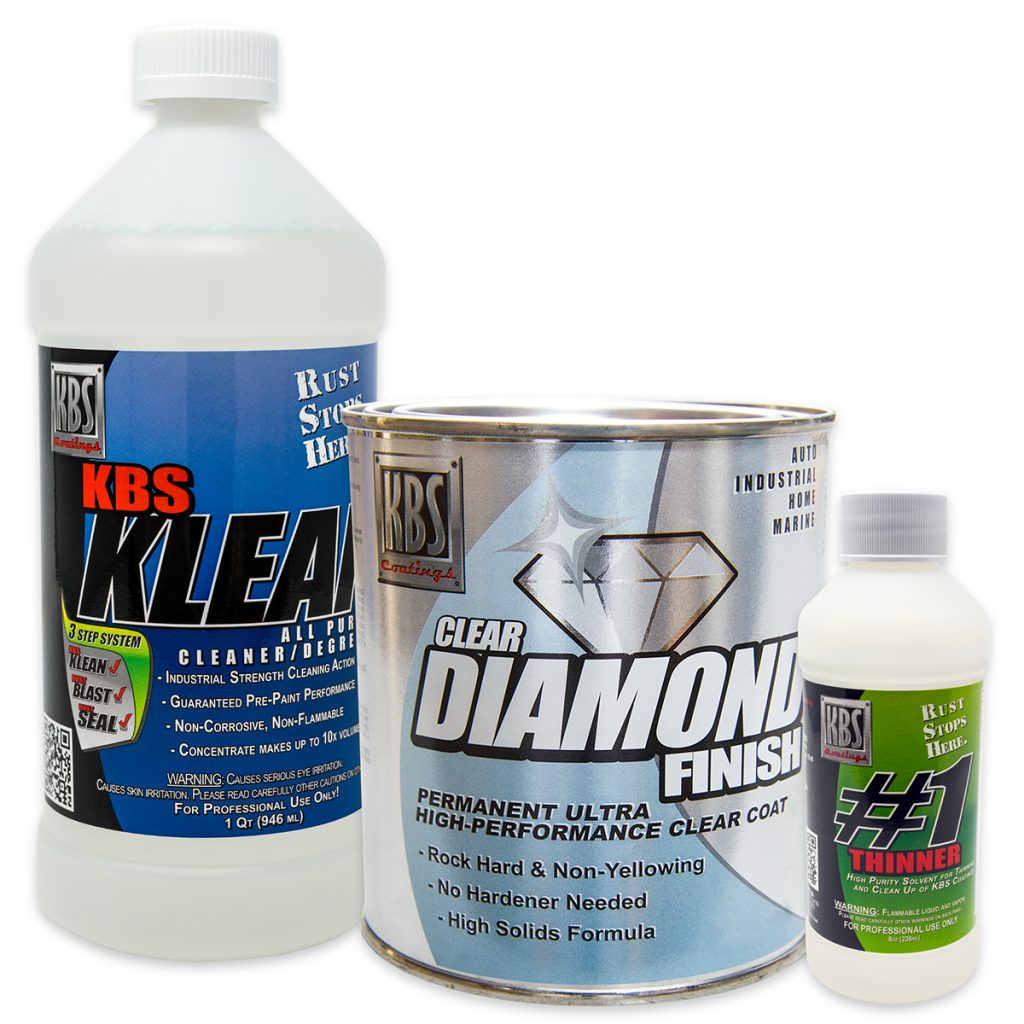 ---
Paint Topcoat
Bilgekote Protection Paint by Interlux
When painting your boat, it's important to make sure you choose the right products to avoid any cosmetic damages. This topcoat paint is designed for the bilge areas of your boat that are above the water and has a semi-gloss finish. It can be applied yourself with a brush or roller, or done professionally by airless or conventional spraying. This paint will protect the wood and fibreglass on your boat from oil, gas, and sludge. 
Get it on https://www.interlux.com/en/ca/boat-paint/topcoat-finish/bilgekote-1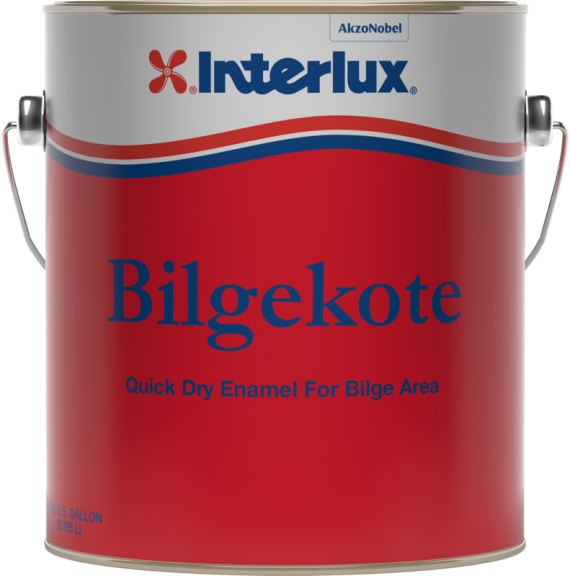 ---
KBS Motor Coater Kit

 
Currently available in 39 colours, the KBS Motor Coater Kit provides your boat's engine with a beautiful and protective finish. This all-inclusive and user-friendly system consists of KBS Klean to clean surfaces, RustBlast to remove rust and corrosion, and Motor Coater, a durable engine enamel with deep and rich pigment for excellent coverage. KBS Klean is concentrated, water-based, and biodegradable. https://www.kbs-coatings.com/motor-coater-kit.html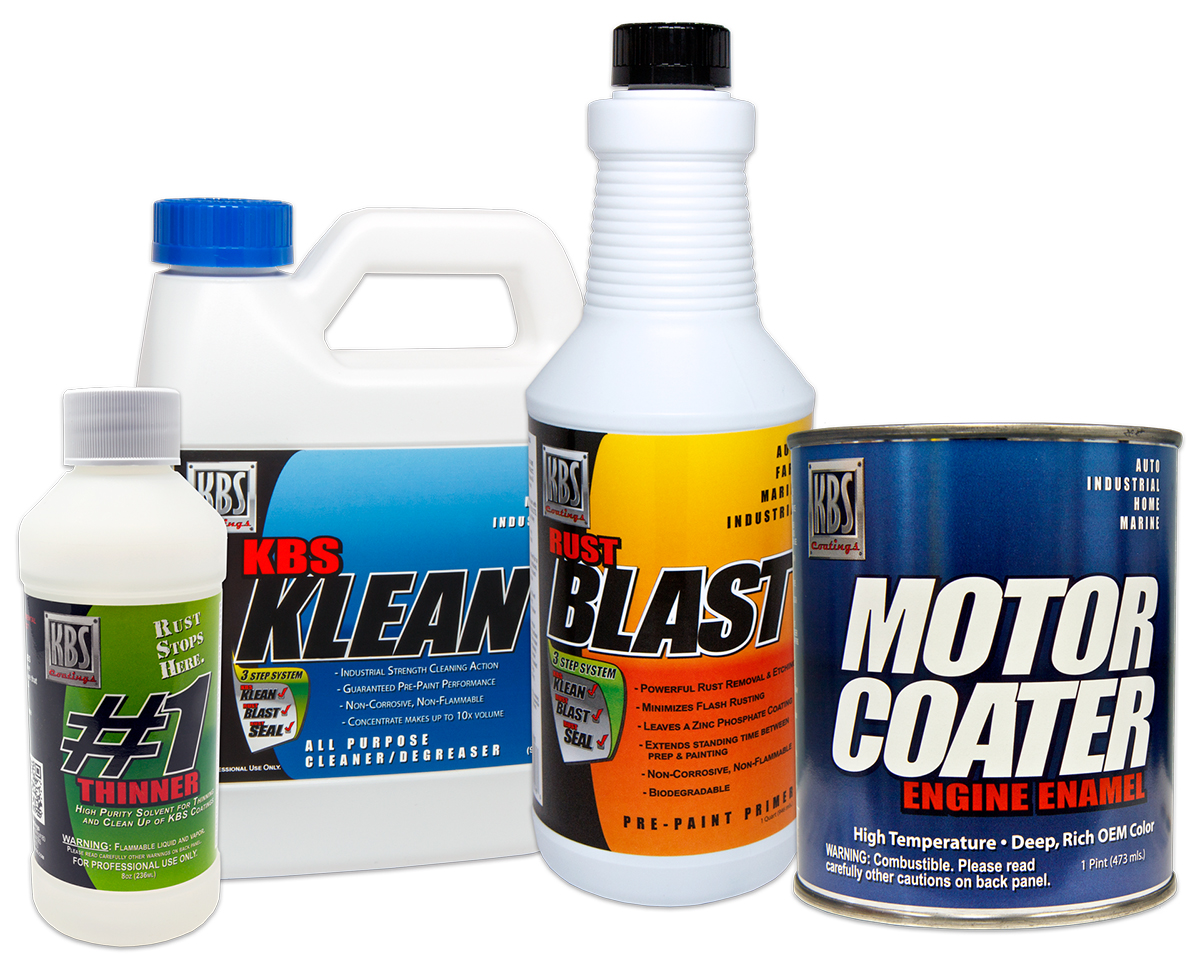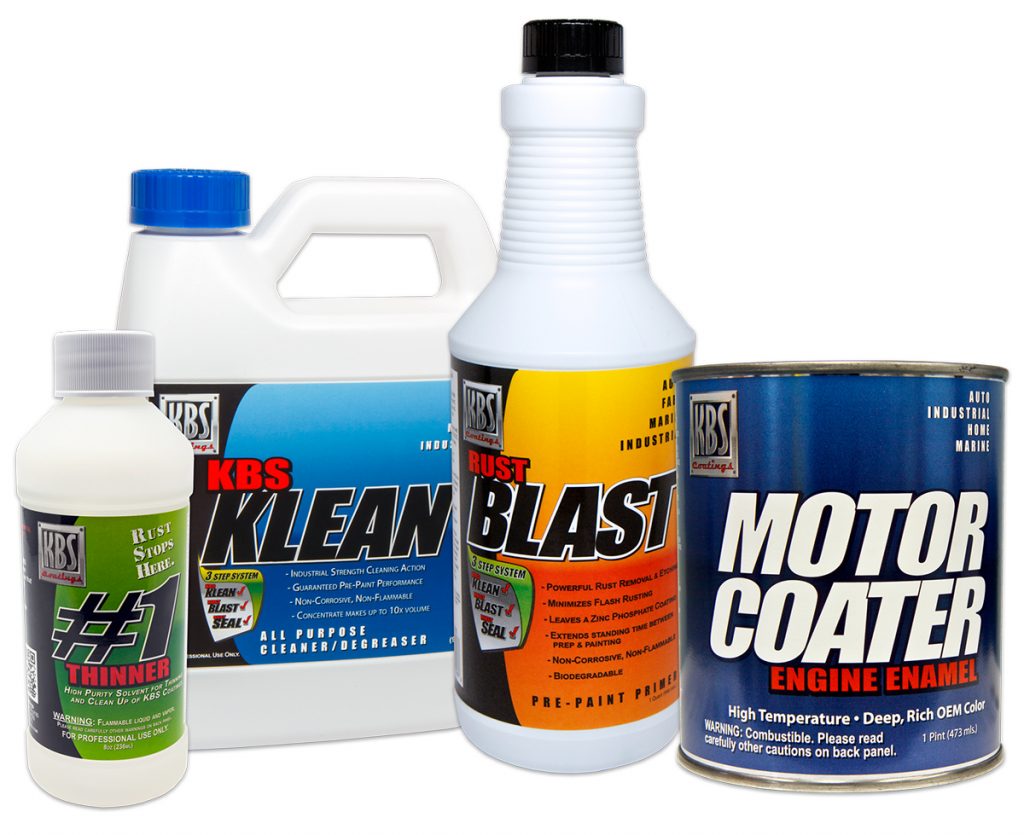 ---
Ritchie Navigation,

 

Camo Compass

 
Boaters enjoy exploring new areas. To help them find their way in the outdoors, the bracket-mounted TR-31 Trek from Ritchie Navigation -offered in Breakup Camo and Shadow Grass Camo finishes. The TR-31 Trek has a 2-1/4" direct-reading black dial with bright white numbers and degree marks won't spin nor jump when encountering choppy water. In darkness and dim conditions, integrated 12V green LED lighting provides illumination. The bracket is fully adjustable and reversible. This allows the TR-31 Trek to be installed on virtually any angle. Check out more boating accessories: https://www.ritchienavigation.com/shop-online/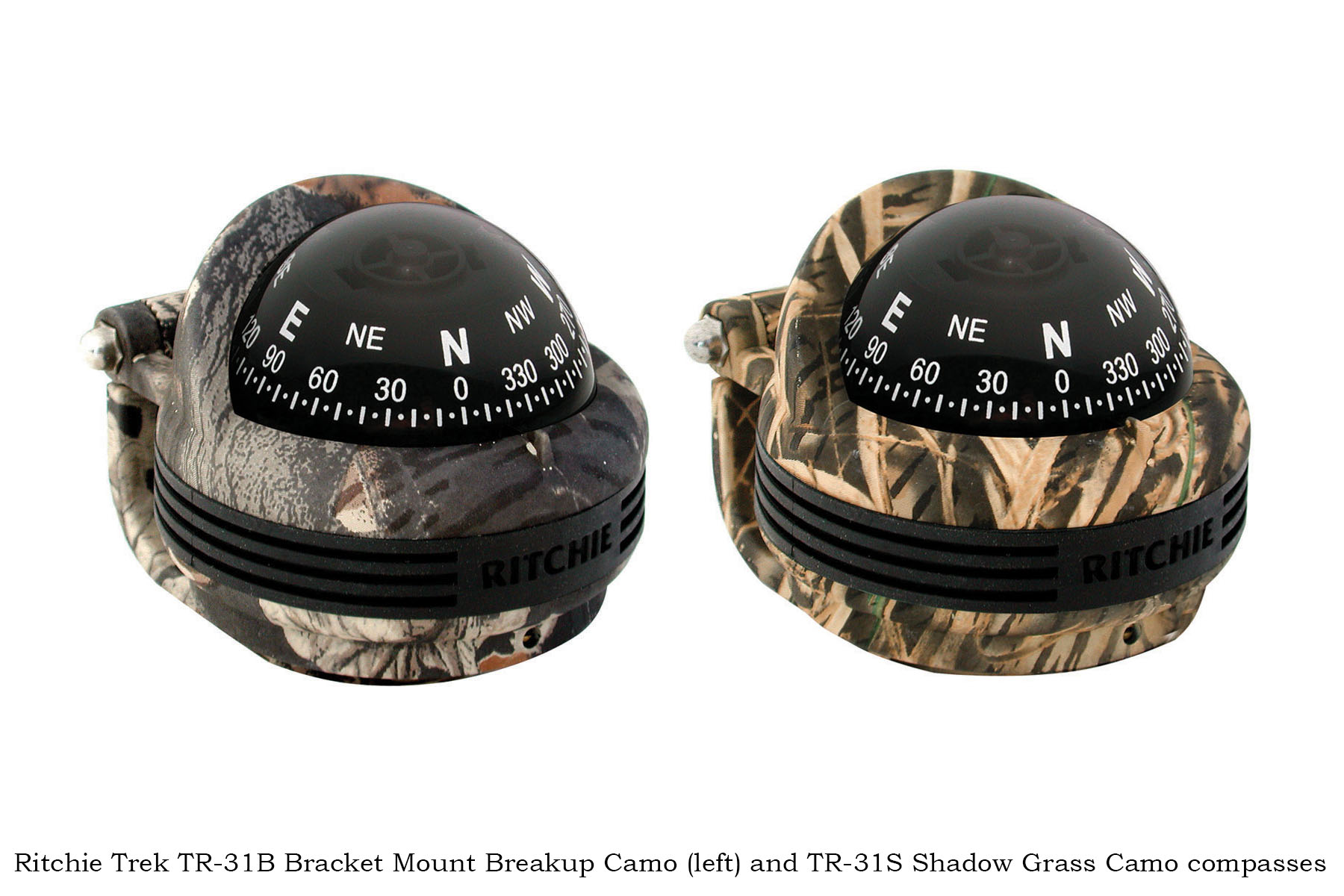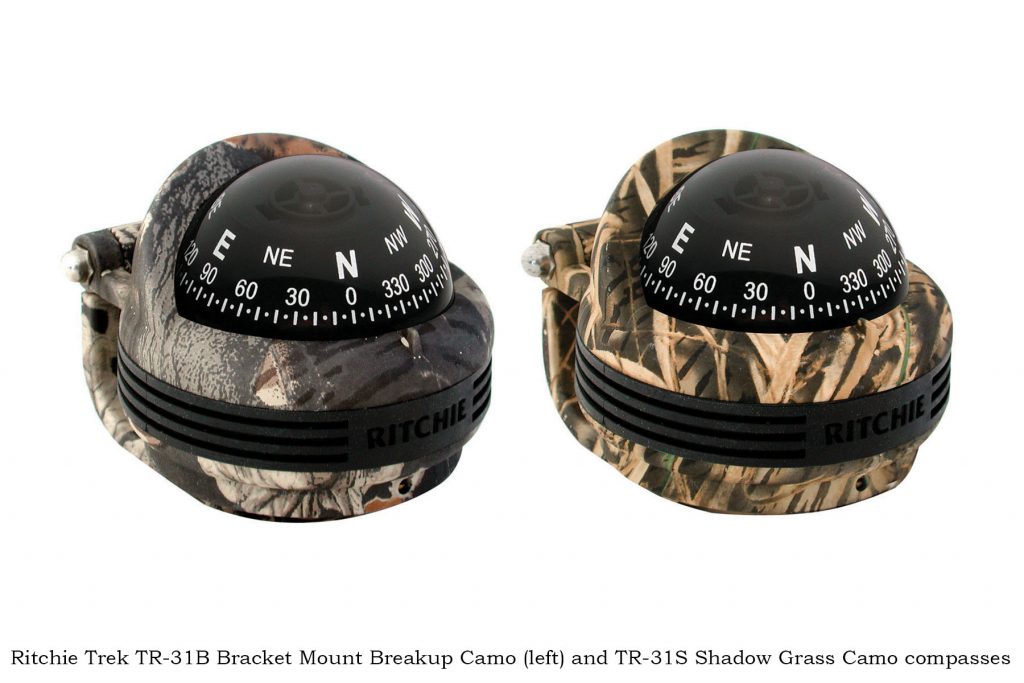 ---
Life Jacket

XPS® Nylon Lifejacket by Cabelas
One of the most important things to have aboard your boat is life jackets. In the unfortunate event that someone falls overboard into the water, a life jacket could be the one thing standing between them and drowning.  This particular life jacket is lightweight but very effective. With PVS front foam and PE back foam, this life jacket has a high flotation power compared to many other life jackets, Visit https://www.cabelas.ca/product/123692/xps-nylon-life-jacket for more boating accessories.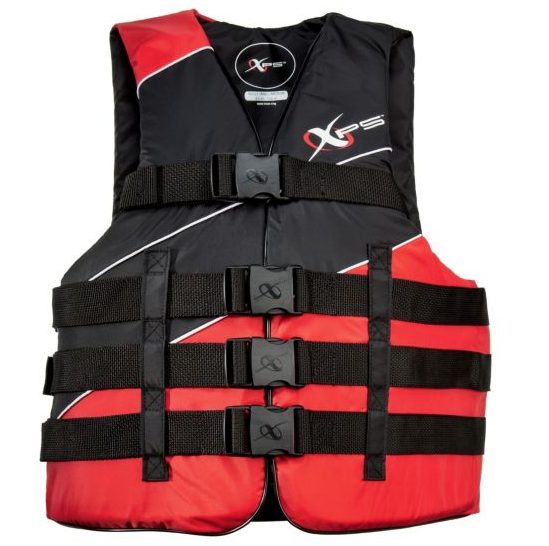 ---
Surround Camera

Surround View Camera System by Garmin
Crashing a boat is worse than crashing a car, because you can't really sink in a car! The Garmin Surround View Camera System is designed to show you all angles of your boat to ensure you can make a safe move. The system comes with six cameras that are placed evenly around your boat with 360º views. The system also has a live birds eye view feature to help see your surroundings, and distance markers to show how close your boat is to an object. 
For more information, visit www.garmin.com or to find more boating accessories.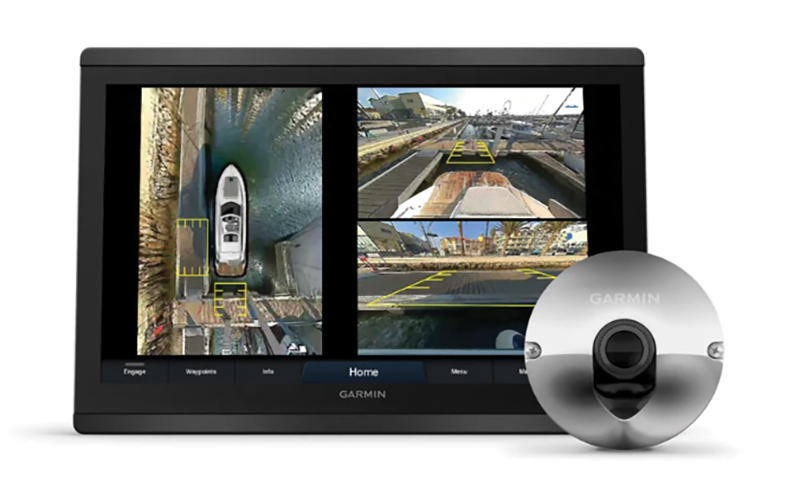 ---
Security System
Apparition SM XVR

 
GPS by GOST
Boats are one of the most expensive things you can buy. For this reason, boats are often stolen to be sold for money, or even just kept for personal use. Your home probably has a security system and your car is probably police-traceable (if not go get those installed!), so why shouldn't your boat be kept safe in the same way? The GOST Apparition SM XVR GPS is an anti-theft device designed specifically for boats. The package is equipped with a very loud mini marine siren that will go off when the boat leaves the dock without a key. It also contains a GPS that tracks your boat so that it can be found quickly if stolen. There is also a security monitoring system to record activity in case you need footage of a robbery attempt.
For more product information, visit the https://gostglobal.com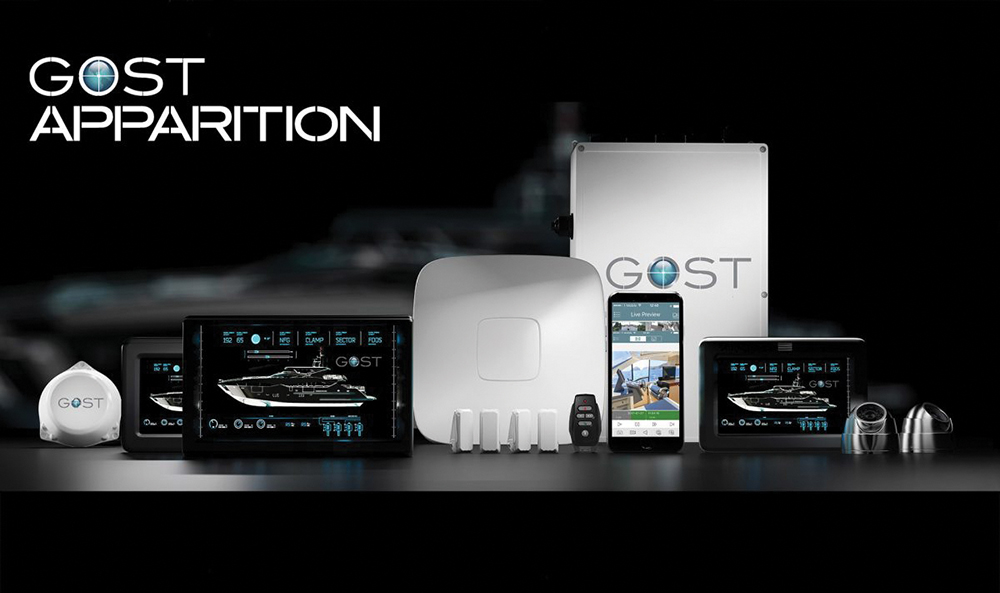 ---
Safety Kit
ELCI Adapter

 
Kit by Hubbell
Falling off a dock is more common than you may think. As if drowning isn't bad enough of a risk, a stray electrical current in the water is a concern that many people don't think about. In a marina there is tons of power going around and surrounding the water, so the risk is always there. ELCI Adapter Kits are a simple and proactive solution, which will automatically shut off any power supply when activity is detected. The kits contain a shore power inlet, along with matching shore power inlet housings, and mounting adapter plates. 
For more product information, visit www.hubbell.com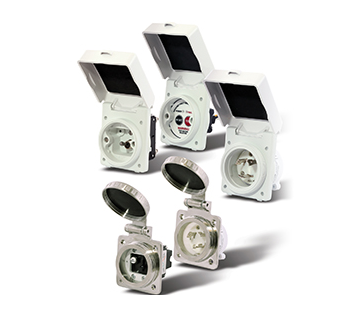 best boat accessories, best BOATING cleaning supplies, best BOATING jack, best BOATING stabilizer, best new BOATING products, boat cleaners, boat clear coat, boat gear, Boat GPS, boat paint, boat polish, boating accessories, BOATING chairs, boating checklist, BOATING cleaning supplies, BOATING D-I-Y, BOATING décor, BOATING DIY, boating equipment, BOATING furniture, BOATING Lifestyle Products, BOATING Power Boating products, boating products, BOATING supplies, BOATING water softener, camera system, campground tips, campground water purifier, compass, Depth finder, fiberglass care, Fiberglass repair, Fibreglass repair, Fish Finder, Garmin, Gear Gallery, Gear Guide, gps, How to clean a boat, how to level a trailer, how to set up an BOATING, how to stabilize an BOATING, interlux paint, life jackets, Marine diesel, Marine gasoline, must-have Power Boating gear, navigation, New Boating Products, Power Boating equipment, Power Boating gear, Power Boating hacks, ritchie trek, trolling motor, water softener, Yeti, yeti coolers best boat accessories, best BOATING cleaning supplies, best BOATING jack, best BOATING stabilizer, best new BOATING products, boat cleaners, boat clear coat, boat gear, Boat GPS, boat paint, boat polish, boating accessories, BOATING chairs, boating checklist, BOATING cleaning supplies, BOATING D-I-Y, BOATING décor, BOATING DIY, boating equipment, BOATING furniture, BOATING Lifestyle Products, BOATING Power Boating products, boating products, BOATING supplies, BOATING water softener, camera system, campground tips, campground water purifier, compass, Depth finder, fiberglass care, Fiberglass repair, Fibreglass repair, Fish Finder, Garmin, Gear Gallery, Gear Guide, gps, How to clean a boat, how to level a trailer, how to set up an BOATING, how to stabilize an BOATING, interlux paint, life jackets, Marine diesel, Marine gasoline, must-have Power Boating gear, navigation, New Boating Products, Power Boating equipment, Power Boating gear, Power Boating hacks, ritchie trek, trolling motor, water softener, Yeti, yeti coolers