If you've been looking for something new to add to your precious boat, then look no further. Whether you're looking for some cool new lights or a product to keep your boat looking brand new, this list has got it all! Read until the end for the most interesting items.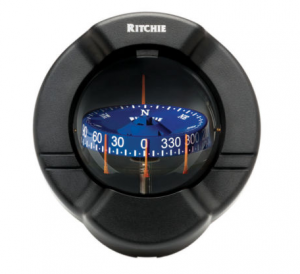 10. Compass – SuperSport Venture SS-PR2 by Ritchie Navigation
When going out into the water, everything may look the same around you. This might make it difficult to know where you're going, and you can end up lost somewhere in the middle of the ocean. The SuperSport Venture SS-PR2 is a compass designed mainly for small power boats ranging from 16ft to 35ft in length. The compass also has a blue LED light to brighten the path at night. For more information, visit the Ritchie Navigation website.
9. VHF Antenna – RA1225HP by Glomex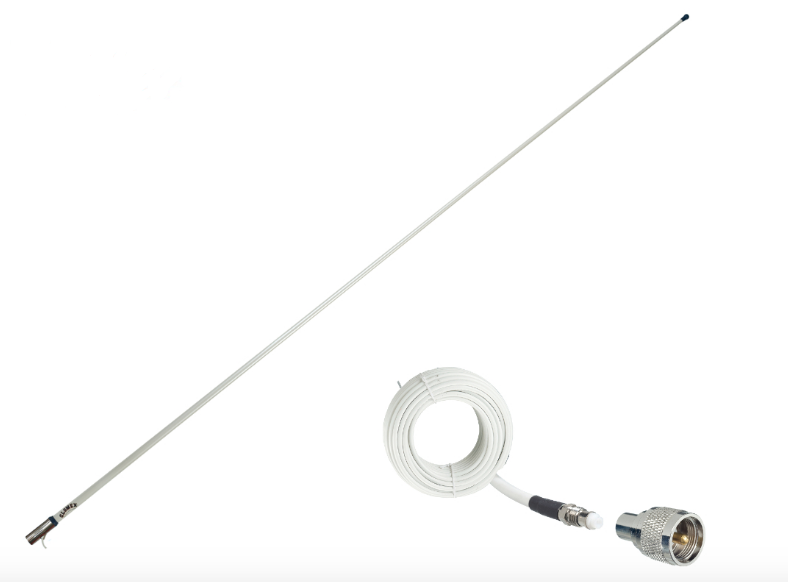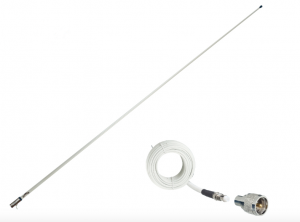 If you are old-fashioned or just need a more affordable means of communication on your boat, then this antenna might interest you. The RA1225HP is a VHF Antenna designed specifically for power boats, measuring at 8' in length. The tube has two layers of fibreglass that have a smooth finish of polyurethane. Inside of the antenna contains spiral copper wires inside of brass tubes, which creates an improved radio communication. The antenna also supports long distance connections and is sun-proof. For more information, visit the Glomex website.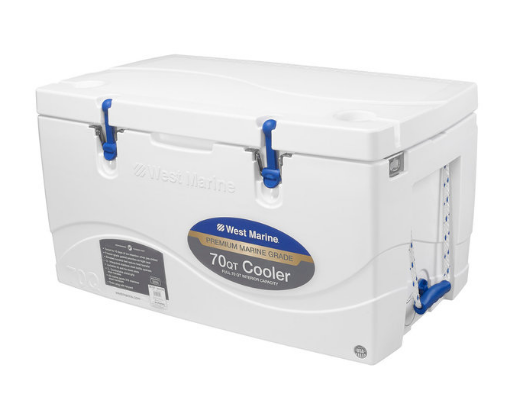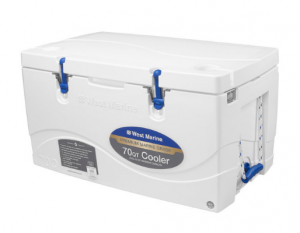 8. Cooler – 70 qt Premium Cooler by West Marine
Being out on the water on a hot and sunny day requires cold refreshing liquids to keep cool. The West Marine premium cooler holds 70 quarts and can keep ice frozen for up to ten days. This cooler is not only perfect for keeping drinks cold, but also for fishing. The large capacity is ideal for fishermen to store all of their catch. Although if you do need to open a few drinks, it is equipped with two bottle openers. Buy it on the West Marine website.
7. Safety Kit – ELCI Adapter Kit by Hubbell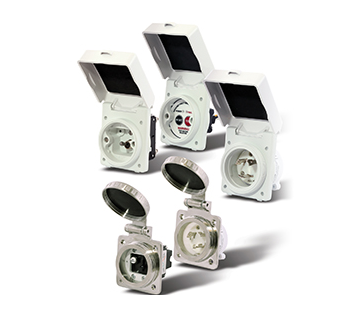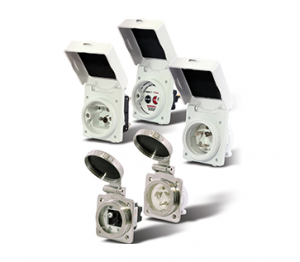 Falling off a dock is more common than you may think. As if drowning isn't bad enough of a risk, a stray electrical current in the water is a concern that many people don't think about. In a marina there is tons of power going around and surrounding the water, so the risk is always there. ELCI Adapter Kits are a simple and proactive solution, which will automatically shut off any power supply when activity is detected. The kits contain a shore power inlet, along with matching shore power inlet housings, and mounting adapter plates. For more information, visit the Hubbell website or read page 10 in the Hubbell Marine Catalog.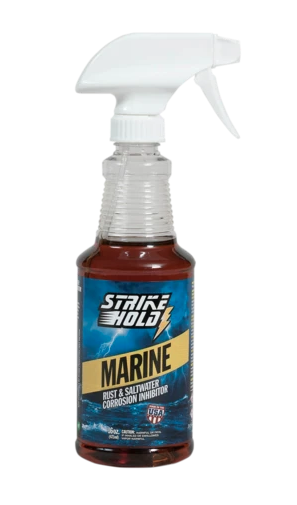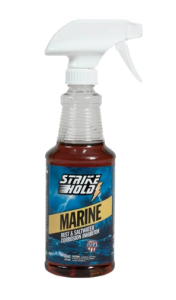 6. Corrosion Cleaner – Marine Trigger Spray by StrikeHold
Keeping your boat clean is always important to keep it preserved for as long as possible. Since boats are in water most of the time, rust can form fairly quickly. This results in the boat deteriorating leaving it unsuitable for safe water travels. To prevent this from happening, keep your boat clean is a must. The Strike Hold Marine Trigger Spray is a highly rated rust and corrosion protectant. The spray is strong enough to penetrate through dirt, rust, and corrosion and break it down. The spray has a dry to touch finish and doesn't leave a funky smell or sticky residue. You can spray the same area as many times as you need without needing to worry about residue build up. To read more positive features on this product or to simply buy it, visit the Strike Hold website.
5. WiFi Device – TracPhone LTE 1 Global by KVH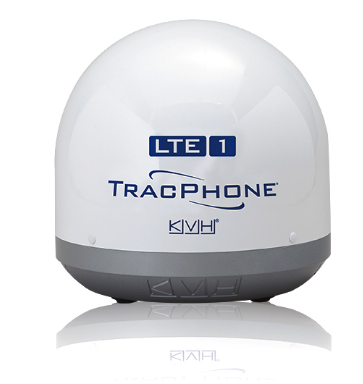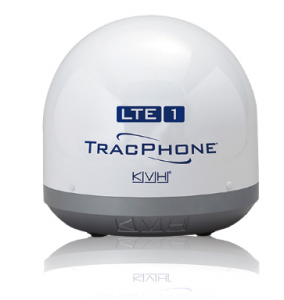 When you're out on a boat in the middle of nowhere, there's obviously not going to be an internet connection. But nowadays, we like to stay connected. The KVH TracPhone LTE 1 global is a Wi-Fi connection device that provides you with Wi-Fi out in the middle of the water. It is designed to withstand multiple connections, to ensure everyone on board has Wi-Fi. The dome provides Wi-Fi calling as well and can be used globally. For more information, visit the KVH website for more details.
4. Security System – Apparition SM XVR GPS by GOST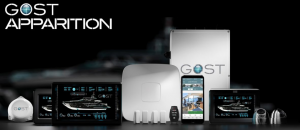 Boats are one of the most expensive things you can buy. For this reason, boats are often stolen to be sold for money, or even just kept for personal use. Your home probably has a security system and your car is probably police-traceable (if not go get those installed!), so why shouldn't your boat be kept safe in the same way? The GOST Apparition SM XVR GPS is an anti-theft device designed specifically for boats. The package is equipped with a very loud mini marine siren that will go off when the boat leaves the dock without a key. It also contains a GPS that tracks your boat so that it can be found quickly if stolen. There is also a security monitoring system to record activity in case you need footage of a robbery attempt. For more information, visit the GOST website for prices and distributors.
3. LED Lights – Apelo A2 Underwater Light by Hella Marine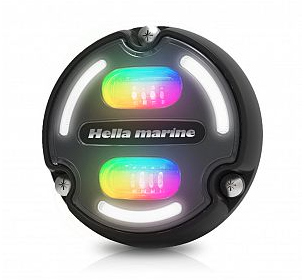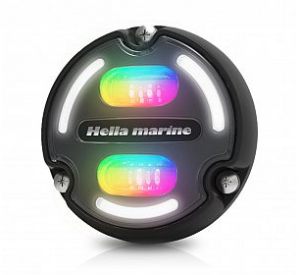 Who doesn't love to look at bright colourful LED lights? Now you can have them on your boat as well. This stunning accessory will give your boat an aesthetically pleasing look, while simultaneously lighting up the water around you. Hella Marine created these underwater lights to give boats an entertaining feature. The Apelo A2 Underwater light is designed to be installed on the bottom of your boat. The light produces 3000 lumens of RGB light and are completely waterproof. They are housed in both aluminum and bronze, to ensure compatibility with a variety of hulls. These lights are also equipped with a durable corrosion-resistant black thermal polymer housing. For more information, visit Hella Marine's Website to find out prices and distributors.
2. Surround Camera – Surround View Camera System by Garmin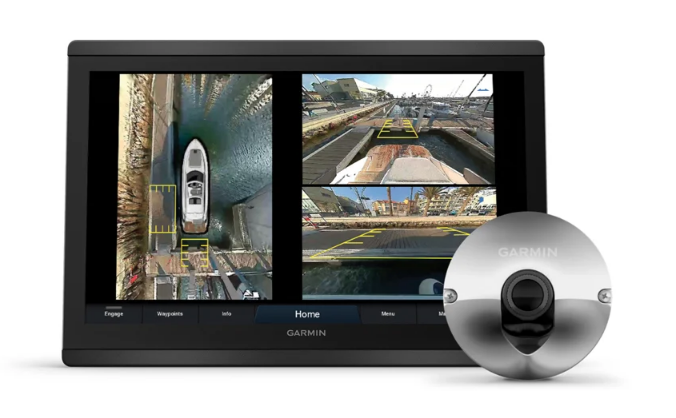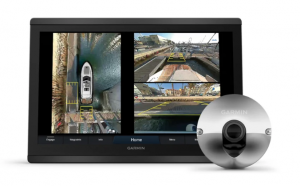 Crashing a boat is worse than crashing a car, because you can't really sink in a car! The Garmin Surround View Camera System is designed to show you all angles of your boat to ensure you can make a safe move. The system comes with six cameras that are placed evenly around your boat with 360º views.The system also has a live birds eye view feature to help see your surroundings, and distance markers to show how close your boat is to an object. For more information, visit the Garmin website.
1. Stereo – Fusion Apollo MS-RA770 by Fusion, A Garmin Brand
Besides all the important safety devices that you can add to your vessel, entertainment is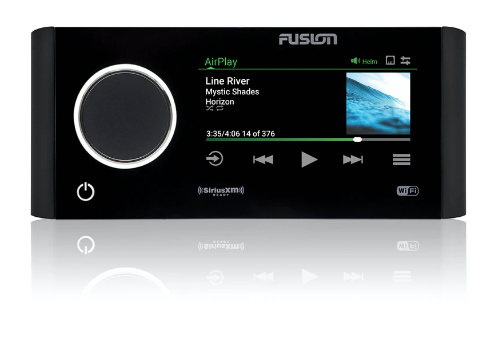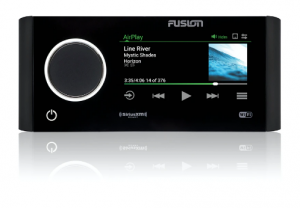 an essential feature to include on your boat. We've seen the cool Wi-Fi device and the stunning LED lights, but what about music? Most speakers and stereos are Bluetooth powered or AUX connectable. The Fusion Apollo MS-RA770 is a touchscreen stereo powered by built in Wi-Fi which results in better sound quality than a Bluetooth speaker. Although it still has options for Bluetooth and AUX usage. It also has AM and FM radio, along with Apple AirPlay 2 and SiriusXM. For more information, visit the Fusion Entertainment website or visit the Garmin Website to purchase.

2021, 33HT, accessories, antenna, apollo, birdseyeview, boat, Boating, camera, cleaner, Cobrey, colours, compass, cooler, corrosion, drinks, elci, Fish, fishing, Fusion, Garmin, glomex, gost, hella marine, hubbell, kvh, LED, LED lights, light, lights, marine, music, New, powerboating, products, rainbow, rgb, ritchie navigation, rust, safety, security, speaker, spray, stereo, strikehold, topten, tracphone, underwater, useful, VHF, west marine, wifi 2021, 33HT, accessories, antenna, apollo, birdseyeview, boat, Boating, camera, cleaner, Cobrey, colours, compass, cooler, corrosion, drinks, elci, Fish, fishing, Fusion, Garmin, glomex, gost, hella marine, hubbell, kvh, LED, LED lights, light, lights, marine, music, New, powerboating, products, rainbow, rgb, ritchie navigation, rust, safety, security, speaker, spray, stereo, strikehold, topten, tracphone, underwater, useful, VHF, west marine, wifi