Boat Test #1394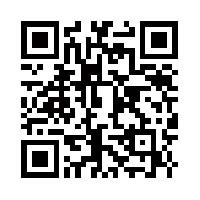 Top of the line fun
For 2016, Yamaha's Sport Boat line consists of eleven different models choices – including two new 19 foot fishing-oriented models and the three new top of the line 24 foot E-series models.
I had the chance to test their all new 242 X E-Series model this past fall at Monto Reno Marina on Lake Simcoe in mid-October.  I've long been a raving fan of Yamaha's Sport Boat swim platforms.  The area features two rear-facing seatbacks with wet storage, a 12V power point for inflating the water toys, a shower to starboard, a remote stereo control down at water level to port, and four cup holders, and a stainless ski tow eye.
Moving forward into the cockpit, the striking white upholstery base with the blue and black accents said "hot boat".  As I stepped down, I noted that the overhead bimini attached to the newly designed watersports tower offered good head clearance.  The tower features an easy to access tow knob located under the bimini (why didn't I think of that?), two tower-mounted speakers, and two trickle charge solar panels on top (ingenious idea!). The u-shaped bench wraps all across the stern and up both sides.  The captain's and companions matching swivel seats feature high seatbacks and folding armrests, with the companion seat positioned slightly aft in the boat to accommodate the head in the console just in front of it.  Walking forward, the bow area features full wrap around upholstery so that no matter where or which way you choose to sit your back is as comfortable as your seat.  Full length stainless grab rails are perfect and the bow is deep enough that mom will feel safe with the kids up there as you cruise.
SPECIFICATIONS
Length:  24' / 7.3 m
---
Width:  8' 6" / 2.62 m
---
Weight:  4,032 lbs / 1,829 kgs
---
Fuel Capacity:  50 gal / 190 L
---
Deadrise:  20 degrees
---
Capacity:  12
---
Engine:  Twin 1.8 L 1812 cc 4-stroke  High Output

Yamaha Motor Canada Ltd.

480 Gordon Baker Road,

Toronto, ON, M2H 3B4

www.yamaha-motor.ca

The helm features a wonderfully large eyebrow over the ConnextTM instrument display that features both touchscreen and joystick controls.  It's intuitive and simple to use – green displays are good, red ones are bad – for things like fuel levels, battery voltage, etc.  The joystick is easier than the touch-screen when you're out bouncing around in the waves.
The 242 X E-Series features the articulated keel introduced last year. Beginning amidships and increasing in height towards the transom, an all fiberglass keel not only provides much improved handing in low-rpm maneuvering, helping the hull to track straight, but also greater control at speed, when crossing boat wakes, or running across or into the waves.  The articulated portion – basically a rudder – moves in sync with the steering wheel via a stainless steel rod attached to the starboard steerable jet. Completely gone are any and all negatives traditionally associated with jet boat handling thanks to this keel!  In reverse, you'll find it works ever so slightly better to starboard, however that's easy to overcome with Yamaha's No Wake Mode and the independently variable twin engines.
During our on-water test I recorded a top end speed of 52 mph at 7,600 rpm, and found a very comfortable cruising speed of 35 mph at 6,000 rpm.  At 4,500 rpm, I recorded a speed of 12 mph and a very impressive wake – even without water in the ballast tanks.  Yamaha's new 'Quiet Cruise Technology' had a goal of reducing the noise in the cockpit to that of a sterndrive engine.  A lot more insulation was added around the engine compartment, a new muffler design and a new water intake were added to the twin 1.8 L 1812 cc 4-stroke High Output engines to reduce cavitation.
By Brad Roberts

best boat, best boat models, best boat trailer, best center console, best centre console, best performance boats, best pontoon, best runabout, Best Used boat, boat accessories, boat parts, boat reviews, boat tests, boat touring, BOATING Buyer's Guide, boating guide, BOATING in-water Tests, boating lifestyle, Boating Lifestyle Magazine, BOATING rentals, BOATING rentals near me, BOATING traveller, boating vacation, go boating, go boating Canada, how to choose a boat, marine accessories, New Boating Products, new boats for 2023, performance boats, Power Boating Canada, Tender boat, top boat models, top boats, top cottage boat, top cruiser, top power boat best boat, best boat models, best boat trailer, best center console, best centre console, best performance boats, best pontoon, best runabout, Best Used boat, boat accessories, boat parts, boat reviews, boat tests, boat touring, BOATING Buyer's Guide, boating guide, BOATING in-water Tests, boating lifestyle, Boating Lifestyle Magazine, BOATING rentals, BOATING rentals near me, BOATING traveller, boating vacation, go boating, go boating Canada, how to choose a boat, marine accessories, New Boating Products, new boats for 2023, performance boats, Power Boating Canada, Tender boat, top boat models, top boats, top cottage boat, top cruiser, top power boat