Boat Test #1395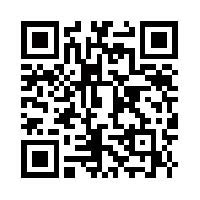 A fun and versatile ride for three
The 2016 Yamaha Waverunner lineup features a total of fourteen models: five performance models, five luxury models including the VX Cruiser HO, and four models designed for versatility including the revised VX Deluxe.
I had the chance to ride the new 2016 models at Yamaha`s Media Days on Lake Simcoe, at Monto Reno Marina in October.  Yes you read that correct, October.  It`s the earliest date that Yamaha can get the new years` incoming models into Canada, and thus into our hands for testing purposes.
The updated VX Cruiser and the VX Cruiser HO sat tied to the floating dock. Both ride on Yamaha's proprietary NanoXcel High Compression Molded Compound that is both lighter and stronger than traditional fiberglass construction.  A lighter weight hull means a more horsepower goes into performance, resulting in more responsive machine requiring less rider input to maneuver to obtain the performance you desire.  The hull features a progressive, stepper Draft V-Hull design with both integrated bow spray guard and sponsons for a drier and better 2 and 3 up riding experience.
SPECIFICATIONS
Length:  131.9" / 3.35 m
---
Beam:  48" / 1.22 m
---
Weight:  664 lbs / 301 kgs
---
Fuel Capacity:  18.5 gal / 70 L
---
Storage Capacity:  24 gals / 93 L
---
Rider capacity:  3
---
Engine:  TR-1, 4-stroke, three-cylinder, High Output Yamaha Marine Engine

Yamaha Motor Canada Ltd.

480 Gordon Baker Road,

Toronto, ON, M2H 3B4

www.yamaha-motor.ca 

Your mother told you that it`s what`s inside that counts most and that`s absolutely true with the VX Deluxe.  For 2016, the VX Deluxe is powered by Yamaha's all-new TR-1 four-stroke marine engine. This all-new three-cylinder, 1049cc power plant is 13 per cent more powerful than the Yamaha MR-1 engine it replaces, and it`s 40 per cent smaller in size and 20 per cent lighter in weight.  That power is transmitted out through one of the most efficient jet pumps that reduces cavitation and increases the jet steam velocity.
In my opinion, the highlight of the VX Cruiser is the intuitive, and Yamaha exclusive, dual handlebar control system.  Yamaha calls it their RiDE – Reverse with Intuitive Deceleration Electronics – system.   It`s the world's first dual handlebar throttle control system:  pull the right lever to go forward, and the left lever for reverse.  Just like a car.  Pull them both (as many riders do when they panic), or in any combination, and the system reacts with precision leaving the rider in complete control.  The benefits include better handling, smooth and level deceleration, and more control while turning.  Of course, the Cruise Assist mode is awesome for a long ride – set your speed at the touch of a button and forget it.   That control on the open water continues right into the dock, with RiDE and with the No Wake mode engaged, docking is a breeze.
The VX Cruiser`s deck features Yamaha's very comfortable Cruiser seat.  No matter which of the three positions (driver, shotgun or third-passenger) you may find yourself in on a given day, the seat is plush and comfortable. The extended aft platform offers additional storage as well as additional space to help you easily get back aboard.
Finally, there`s Yamaha`s telltale water spout that makes a Waverunner unmistak-able from any distance, while Yamaha pro-motes it as a great safety feature, and I agree but with a little practice it`s also just a whole lot of fun to soak your friends with.  Colour options for 2016 include Yacht Blue Metallic with Pure White or Black Metallic with Torch Red Metallic.
All Yamaha WaveRunners come with a full warranty and purchasers can opt for the Yamaha Protection Plus coverage that extends the warranty period by 12, 24 or 36 months.
By Brad Roberts

best boat, best boat models, best boat trailer, best center console, best centre console, best performance boats, best pontoon, best runabout, Best Used boat, boat accessories, boat parts, boat reviews, boat tests, boat touring, BOATING Buyer's Guide, boating guide, BOATING in-water Tests, boating lifestyle, Boating Lifestyle Magazine, BOATING rentals, BOATING rentals near me, BOATING traveller, boating vacation, go boating, go boating Canada, how to choose a boat, marine accessories, New Boating Products, new boats for 2023, performance boats, Power Boating Canada, Tender boat, top boat models, top boats, top cottage boat, top cruiser, top power boat best boat, best boat models, best boat trailer, best center console, best centre console, best performance boats, best pontoon, best runabout, Best Used boat, boat accessories, boat parts, boat reviews, boat tests, boat touring, BOATING Buyer's Guide, boating guide, BOATING in-water Tests, boating lifestyle, Boating Lifestyle Magazine, BOATING rentals, BOATING rentals near me, BOATING traveller, boating vacation, go boating, go boating Canada, how to choose a boat, marine accessories, New Boating Products, new boats for 2023, performance boats, Power Boating Canada, Tender boat, top boat models, top boats, top cottage boat, top cruiser, top power boat