Boat Test #1393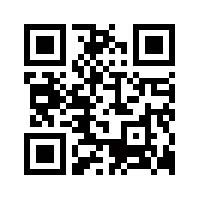 Building on a new success
Sylvan Marine's all-new S3 Extreme Port builds on the runaway success of the New Paris, Indiana-based company's S-series pontoons introduced in 2014.
The "S" designation in its S3 name stands for Sport, and that's fairly apparent as you approach the boat from dockside. With its elegant, flowing fence rails and the tasteful integration of sculpted fibreglass body panels at the stern, the S3 is one of the most attractive pontoons on the water. The way it abandons the fully wrap-around aluminum fencing that has been the hallmark of pontoon design for many years, and offers a more open, flowing design with the extensive use of sculpted fiberglass components gives the S3 Port a unique and fluid look that is extremely pleasing to the eye. Gracefully curved D-rails accentuate the side fencing, leading the eye naturally to the S3 Port's oversized rear swim platform. The rear deck features Sylvan's Sea Weave flooring, which offers a secure, non-skid surface that's soft on feet and really fits with the boat's fresh, contemporary look.
Step into the main cockpit and you can't help but notice the upholstery. Super-soft premium vinyl upholstery feels buttery-smooth against the skin, while the thick seat cushions offer just the perfect balance between pillowy softness and firm support. That's definitely apparent when you lie back in one of the twin rear loungers, which make the perfect spot to watch the kids while they take turns out back on the wakeboard. The starboard-side lounger flips up to reveal a large change room concealed beneath.
SPECIFICATIONS
Length:  24" 10" / 7.45 m
---
Beam:  8' 6" / 2.55 m
---
Weight:  2,425 lbs. / 1102 lbs
---
Passenger capacity:  13
---
Fuel capacity:  30 gals / 113 L
---
Pontoon Diameter:  27"
---
Maximum Power:  150 hp (250 hp with optional Tri-Toon)
---
Power as Reviewed:  Evinrude E-TEC 250 hp

For more information

www.sylvanmarine.com

A hefty aluminum grab rail that flows along the rear quarter of each side of the boat provides the ideal mounting spot for an optional power bimini top, rear-facing speakers or a wakeboard rack.
Both the driver and companion seats are pedestal-mounted captain's chairs with fold-down armrests, raised headrests, and bold color-accent piping. The molded fiberglass helm has classic black-on-white gauges standard, but owners can spring for a fantastic dash upgrade that includes a Murphy touch-screen display. Neatly integrating engine controls and gauges into a single streamlined interface, the Murphy display fits the S3 Port's high-tech design, and it is a perfect complement to its LED-lit amenities, including cup holders, speakers, courtesy lights under the furniture, underwater lights, under-deck lights, docking lights, and more.
Up front in the bow, the S3 Port provides two more of those luscious Captain's chairs along the port bow, with a small console placed between them. These face a standard starboard-side lounge, and create an inviting and comfortable space to either feel the cooling breeze while underway or enjoy quiet conversation while you're on the hook. A removable, pedestal-mounted table with two integral beverage holders mounts in the center, offering a comfy lunch spot while under-foot, 28-ounce deck carpeting is luxuriously soft and fast drying.
Like all Sylvan pontoons, the S3 Port is built tough, using the company's exclusive cross-channel construction with heavy duty hat risers that are double through-bolted to the deck. This allows Sylvan to cover the S3 with its Lifetime Plus 6 limited warranty, which provides lifetime coverage on major structures like decks, transoms and tubes, while providing six full years of coverage on components like the marine grade carpet and upholstery.
By Craig Ritchie

best boat, best boat models, best boat trailer, best center console, best centre console, best performance boats, best pontoon, best runabout, Best Used boat, boat accessories, boat parts, boat reviews, boat tests, boat touring, BOATING Buyer's Guide, boating guide, BOATING in-water Tests, boating lifestyle, Boating Lifestyle Magazine, BOATING rentals, BOATING rentals near me, BOATING traveller, boating vacation, go boating, go boating Canada, how to choose a boat, marine accessories, New Boating Products, new boats for 2023, performance boats, Power Boating Canada, Tender boat, top boat models, top boats, top cottage boat, top cruiser, top power boat best boat, best boat models, best boat trailer, best center console, best centre console, best performance boats, best pontoon, best runabout, Best Used boat, boat accessories, boat parts, boat reviews, boat tests, boat touring, BOATING Buyer's Guide, boating guide, BOATING in-water Tests, boating lifestyle, Boating Lifestyle Magazine, BOATING rentals, BOATING rentals near me, BOATING traveller, boating vacation, go boating, go boating Canada, how to choose a boat, marine accessories, New Boating Products, new boats for 2023, performance boats, Power Boating Canada, Tender boat, top boat models, top boats, top cottage boat, top cruiser, top power boat