Waterfront solutions to protect your boat and PWC.
By Bill Jennings
Last month we outlined the many benefits of keeping your boat up out of the water, even fresh water, safe and protected on a lift.  We reviewed the various types of lifts that are available and how each one offers different benefits. This month let's look at the two most popular lift types, 'power cable cradle' lifts and 'drive-on' boat systems. We'll describe how each are installed and discuss the pros and cons of each system.
The power cable cradle lift:
This popular type works like a boat trailer coming up from below to lift the boat vertically until it is above water level. They can be constructed beside a dock, in a boat slip, or inside a boathouse. The advantage of building within a boathouse is that the structure of the boathouse can be used as support beams, which allows you to leave the lift in place all winter. Also, with a boathouse lift, you can raise the boat using slings, then set beams (or "winter keepers") across the slip and lower your boat onto the beams for easy winter storage. If the foundation of the lift is in the water, as with a dockside application, it is recommended that you remove it over the winter, as ice can damage the structure.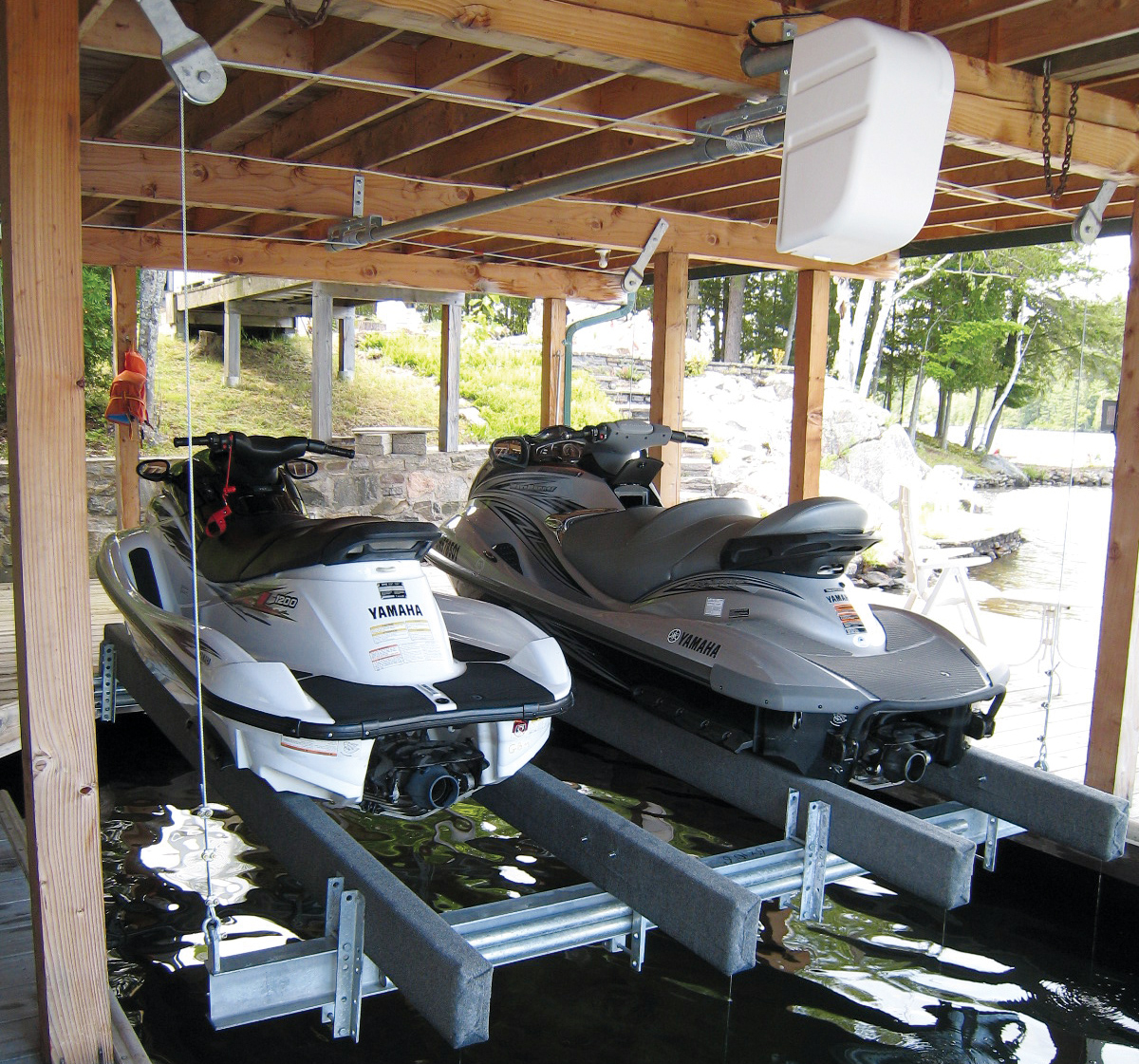 Lifts capable of lifting 6,500 lbs are the most popular. They are designed for runabouts and can accommodate up to 27' boats. Of course larger or smaller lifts are also available to suit your specific boat size. Once installed, a lift requires minimal maintenance as drive units are sealed and operate in an oil bath. The stainless-steel cables, typically one quarter of an inch in diameter, last 5 to 15 years depending on the amount of time the cradle spends in the water. Cable replacement is easy and relatively inexpensive.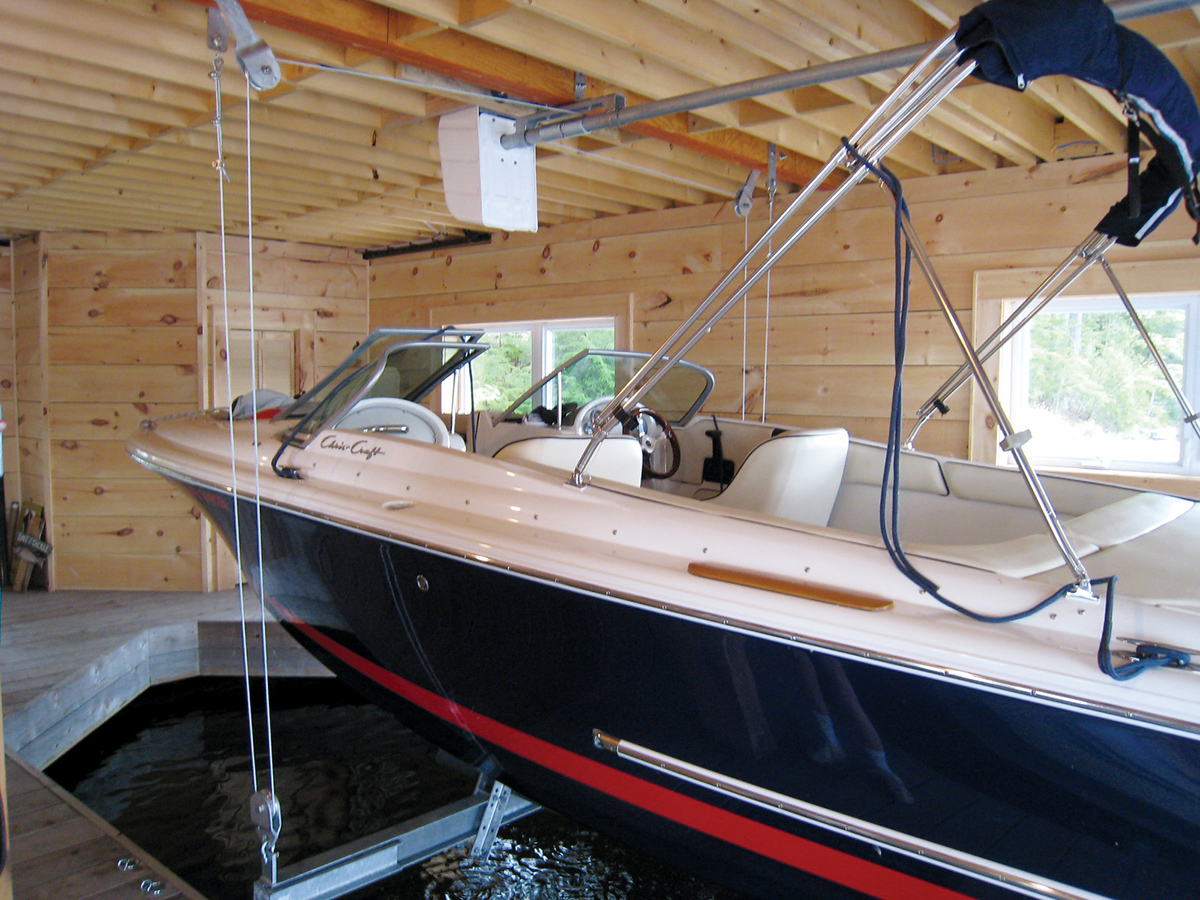 The procedure for ordering and installing a cable lift is straight forward. Once you settle on a supplier based on product, location, price and delivery, they will come to your place to take measurements and agree on a timeline. On installation day, the supplier brings all the equipment that is needed and sets up the support structure. A pipe drive, used to wind up the cables, is mounted length-wise on the two lifting beams in the slip or vertical structure, using strap bearings. A one horsepower drive unit is mounted on the bow end of the drive pipe. Electric cable is run from the drive unit to a convenient power outlet and a control switch is installed. (You may need a qualified electrician to add a dedicated circuit breaker to your hydro panel in advance of installation day.) Pulleys and hardware are added, and the cable wound onto the pipes. The lifting beams are set to fit the boat and then carpeted. The boat is tested on the lift and final adjustments completed. Total installation time is between four and eight hours.
Prices for a 6,500 lb power cradle boat lift can range from approximately $3,800 (installed – plus tax – for one that is inside your boathouse) to $5,500 (installed for one located at your dock or boat slip) to approximately $7,700.
Drive-on boat systems:
A relatively new lift system for protecting your boat is one that simply floats in the water and you drive your boat up onto it for storage. Thanks to customized roller sections this is much easier than it sounds. Once your boat is positioned on the drive-on floating boat dock, it can be secured from the bow eye to a winch control, similar in function to the ones on boat trailers. Drive on boat systems are built by piecing together large floating "cubes" made from a durable composite material. Such a modular design can be quickly built to suit just about any application and can handle everything from a personal watercraft up to a 50' boat.
These systems offer some important advantages over traditional lifts. Loading and unloading is faster, and no removal is necessary during the winter because they are not damaged by ice. Because they are also built as floating docks, you can walk around the modular cubes to work on your boat or just to board it easily.  And there is no electricity needed. Maintenance generally amounts to an occasional wash with soap and water, to keep the dock looking new.
While metal lifts can create electrolysis problems for both the lift and the boat, there is no possibility of such a concern with floating lifts because they are made with high tech composites.  While a cable lift can raise your boat higher for storage than the cubes can, there is no concern over high water levels because the floating cubes move up and down automatically to match varying water heights.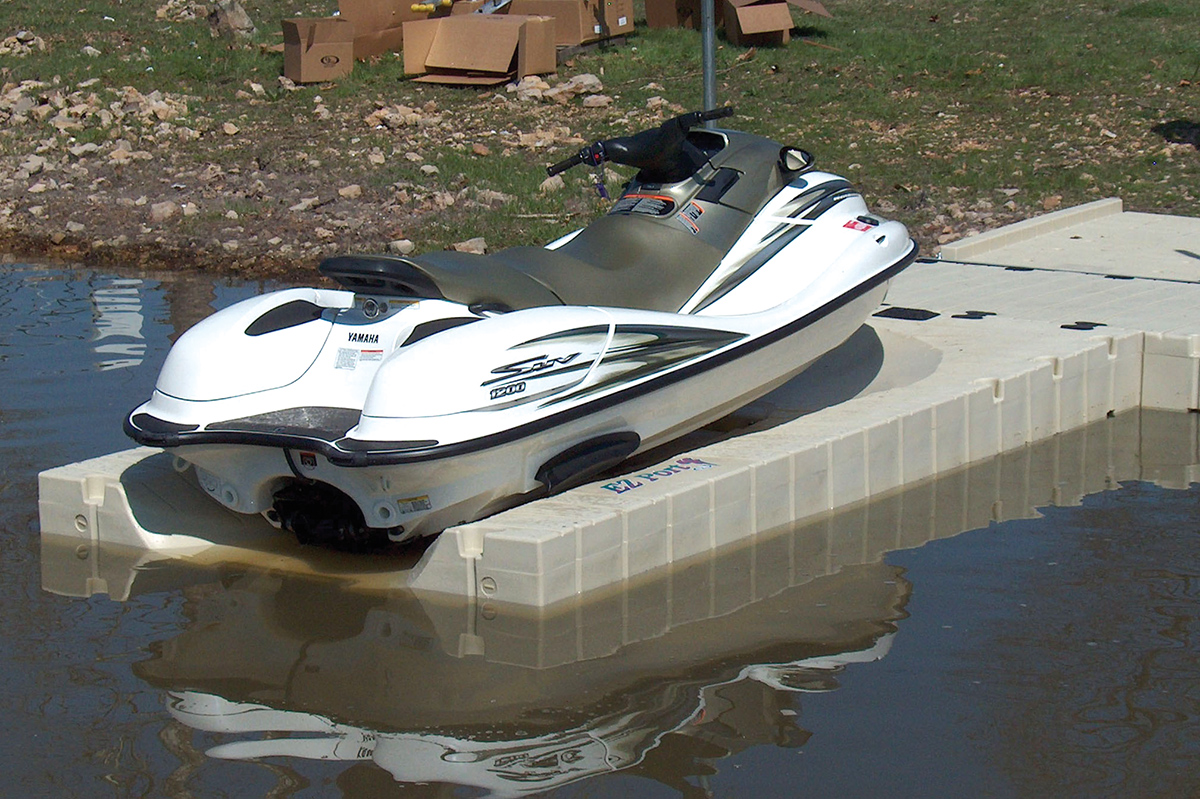 I contacted EZ-Lift Dock and Lift systems, a premier floating dock company to see how they manage a typical installation. As with a cable system, their representative visits the prospective customer to ensure that they can build a modular system to meet the specific requirement. Once the application has been assessed, they quote pricing for several different design possibilities. The modular sections are pieced together offsite, to match the design approved by the customer, and then floated to the customer's dock or boat house.
How simple is that? The one disadvantage of these new floating lift systems is the price. They generally cost about 20% more than a simple cable lift, but when you factor in the long life, the ability to leave them in place, and ease of maintenance they are a real contender.
A boat today is a major investment. People are choosing to protect that investment by purchasing equipment that will help retain their boat's value. Today's lift systems provide the level of security and protection that can increase the resale value of any boat.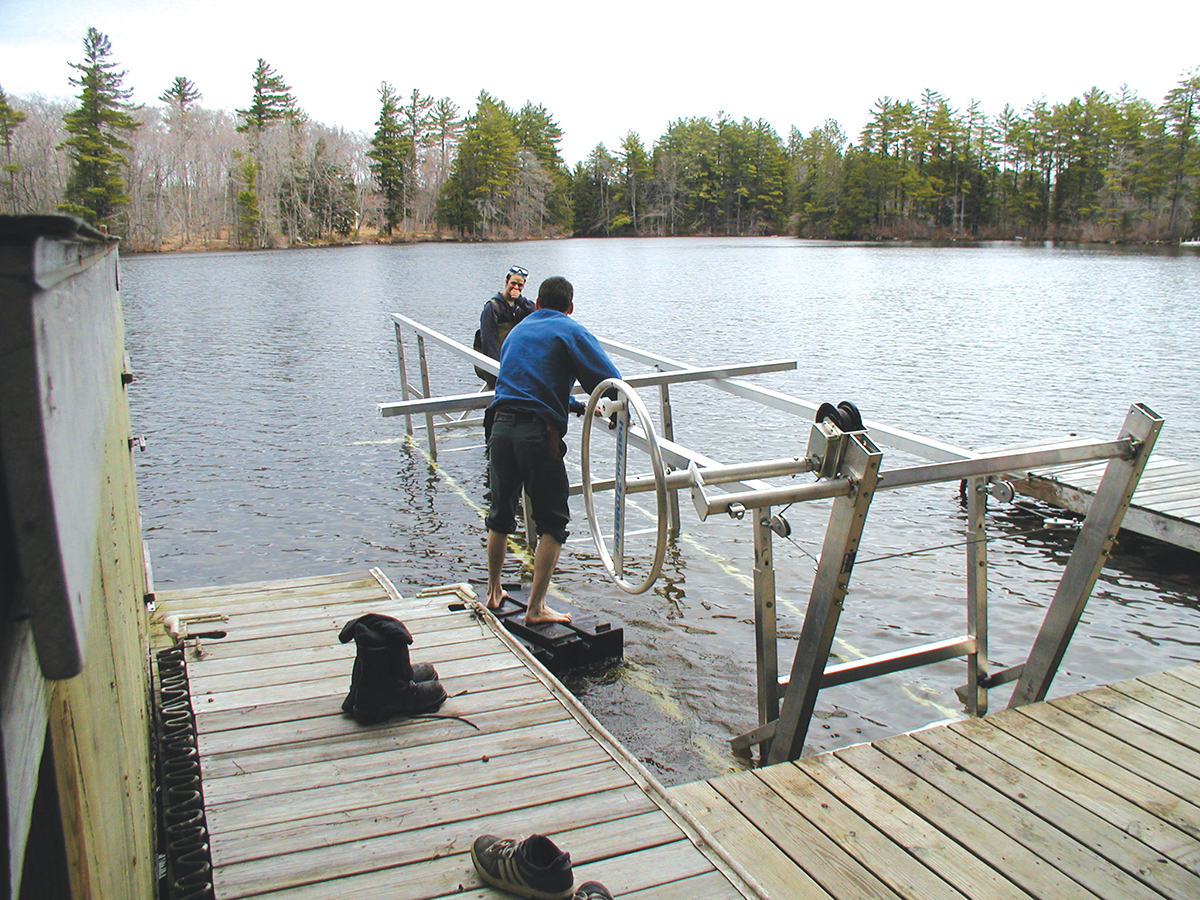 best boat, best boat models, best boat trailer, best center console, best centre console, best performance boats, best pontoon, best runabout, Best Used boat, boat accessories, boat docks, Boat lifts, boat parts, boat reviews, boat tests, boat touring, Boating, BOATING Buyer's Guide, boating guide, BOATING in-water Tests, boating lifestyle, Boating Lifestyle Magazine, BOATING rentals, BOATING rentals near me, BOATING traveller, boating vacation, docking, go boating, go boating Canada, how to choose a boat, marine accessories, New Boating Products, new boats for 2023, performance boats, Power Boating Canada, Tender boat, top boat models, top boats, top cottage boat, top cruiser, top power boat best boat, best boat models, best boat trailer, best center console, best centre console, best performance boats, best pontoon, best runabout, Best Used boat, boat accessories, boat docks, Boat lifts, boat parts, boat reviews, boat tests, boat touring, Boating, BOATING Buyer's Guide, boating guide, BOATING in-water Tests, boating lifestyle, Boating Lifestyle Magazine, BOATING rentals, BOATING rentals near me, BOATING traveller, boating vacation, docking, go boating, go boating Canada, how to choose a boat, marine accessories, New Boating Products, new boats for 2023, performance boats, Power Boating Canada, Tender boat, top boat models, top boats, top cottage boat, top cruiser, top power boat