Limestone Boats and Aquasport boats – owned by The Limestone Boat Company, is adding four National Dealers to their Roster.
"As we continue to grow and expand The Limestone Boat Company's offerings, as well as the Limestone® and Aquasport brands, we are extremely aware of the vital role that the dealers play," said Scott Hanson, CEO of The Limestone Boat Company Limited.
"We are tremendously excited to add these dedicated and passionate dealers to the Limestone and Aquasport rosters. We know that moving forward they will only add to the growth and elevation of both brands as we continue to expand our capacity."
The Limestone Boat Company – owner and builder of Aquasport Boats, Limestone Boats and Boca Bay Boats – is publicly traded on the Toronto Venture Exchange under the ticker symbol BOAT.
They are headquartered in Collingwood, Ontario with a 145,000 sq. ft. manufacturing facility in White Bluff, Tennessee. The company is backed by a large, skilled labor force and dealer partner
s throughout the United States and the Canadian Great Lakes Region.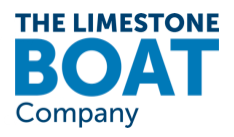 Limestone Boats:

– Mark Zeigler Yacht Sales Jacksonville, FL

Aquasport Boats:

– Tiki Water Sports Tavernier, FL

– Diamond Marine of Connecticut East Haven, CT

– Eagle Marine Sagamore Beach, MA

For more information on The Limestone Boat Company, visit www.limestoneboatcompany.com, www.aquasportboat.com, www.limestoneboats.com; or contact Mark Jerkins at Tinsley Creative, email: mark@tinsleycreative.com; phone: 863-583-0081.

aquasport, aquasport boats, best boat, Best boat buying website, best boat marina website, best boat travel website, best place to rent a boat, boat, boat accessories, boat angler, boat boondocking, boat buyers guide, boat camper, boat camping, boat dealers, boat DIY, boat Fishing, boat Fixer, boat Home, boat information, boat insurance, Boat Maintenance, boat marinas, boat marinas in Alberta, boat marinas in BC, boat marinas in Canada, boat marinas in Manitoba, boat marinas in Saskatchewan, boat marinas in the USA, boat marinas near me, boat products, boat rentals, boat repair, boat road test, boat sharing, boat sites near me, boat supplies, boat Tech, boat tips, boat touring, boat trade, boat Travel, boat traveling, boat travelling, boat vacation, boat vacation cost, boat websites Canada, Boating, boating Canada, Boating Canada's Boat Lifestyle Magazine, Boating Lifestyle Magazine, boating website, Boats, Canadian marina websites, expert boat information, find a boat dealer, how much does a boat cost, how much does marina cost, how to choose a boat, how to drive a boat, Limestone, limestone boat company, Limestone boats, marina products, marina supplies, motor boat, News, power boating magazine, roster, top boat website, used boat reviews aquasport, aquasport boats, best boat, Best boat buying website, best boat marina website, best boat travel website, best place to rent a boat, boat, boat accessories, boat angler, boat boondocking, boat buyers guide, boat camper, boat camping, boat dealers, boat DIY, boat Fishing, boat Fixer, boat Home, boat information, boat insurance, Boat Maintenance, boat marinas, boat marinas in Alberta, boat marinas in BC, boat marinas in Canada, boat marinas in Manitoba, boat marinas in Saskatchewan, boat marinas in the USA, boat marinas near me, boat products, boat rentals, boat repair, boat road test, boat sharing, boat sites near me, boat supplies, boat Tech, boat tips, boat touring, boat trade, boat Travel, boat traveling, boat travelling, boat vacation, boat vacation cost, boat websites Canada, Boating, boating Canada, Boating Canada's Boat Lifestyle Magazine, Boating Lifestyle Magazine, boating website, Boats, Canadian marina websites, expert boat information, find a boat dealer, how much does a boat cost, how much does marina cost, how to choose a boat, how to drive a boat, Limestone, limestone boat company, Limestone boats, marina products, marina supplies, motor boat, News, power boating magazine, roster, top boat website, used boat reviews