Boat Test #1392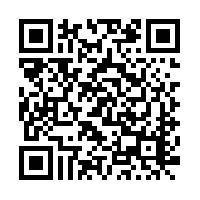 Hand-built for the discriminating buyer

As a licensed United States Coast Guard Captain I have run yachts ranging from 30 feet to over 85 feet on a regular basis, so impressing me or getting me to say wow is becoming hard to do.  However, boarding the 68' Sport Yacht sent tingles down my spine, and will more than likely have you speechless standing dockside as well.
When someone thinks luxury yachts they think Sunseeker.  Similar to when someone says a "Go Fast Boat", they say "Cigarette".  Many people when describing yachts say "Like a Sunseeker".
Sunseeker's founders Robert and John Braithwaite's methodology to creating masterpieces was to build something that was different and that would stand out from the crowd.
SPECIFICATIONS
Length overall – (incl. pulpit & platform)  21.7m / 71' 2"
---
Length waterline 16.42m 53' 10" Beam – (maximum) 5.09m / 6' 9"
---
Draft – (@ full load incl. props)  1.58m / 5' 2"
---
Displacement – (@ half load)  37,300kg  / 82, 209Ib
---
Fuel capacity:  3,500 litres / 925 US gal. Fresh-water capacity:  800 litres / 211 US gal.
---
Propulsion Twin FP props in tunnels Engine options up to 3244PS (total)

For more information

www.sunseeker.com 

Perfection does not happen overnight.  The craftsmanship of every Sunseeker starts by using the finest materials, state of the art boat building techniques and cutting-edge composites. Each yacht is still hand built and no detail is too small when it comes to their products.
The 68' Sport Yacht is no exception. This yacht is confident and powerful.  She has the evident lines of a traditional Sunseeker with the nimbleness of a smaller sport cruiser, with a top speed just over 37 mph depending on which engine package option you choose.
The 68' does not just stop with performance.  She has everything on board that you could ever wish for, imagine and even things that you didn't even know you needed.  The attention to detail, the styling and the traditional craftsman ship can be seen starting in the mail salon all the way down to the guest bathroom and crews quarters.
The main salon is equipped with a state of the art entertainment system including a flat screen that pops out from the port side cabinet, plenty of room for entertainment and a panoramic view which leaves you breath-less starting with the sliding glass door leading to the outside u-shaped seating perfect for Fresca dining and an enormous sun pad. Below deck is equally striking with its extravagant euro-styling and 3 staterooms and 3 baths (not including crew quarters).
The bridge is simple and elegant with a full functional helm two plush captain's chairs.  To the immediate right of the helm is a fun pad.  Following the starboard side is a navigator's bench that can comfortably seat 2-3 people and the u-shaped dinette with folding teak table.  To the aft is a functional entertainment center including a small grill, wet bar and refrigerator.
The engine room is something that you would expect to see from NASA.  There is plenty of room to service the engines and access any auxiliary system that you would need.  One option I would like to see and would not mind piloting would be the surface drives, which should push the yacht above 50 mph.
As I stated before, the really outstanding part of this yacht is her performance.  She is more than capable of handling any water you'd choose to take her on. It is quite an achievement and compliment to Sunseeker that they have been able to combine the performance with luxury and not sacrificing quality, performance or swaying away from their traditions.  This yacht is a testament to why Sunseeker is a global brand.
By Chris Kourtakis

best boat, best boat models, best boat trailer, best center console, best centre console, best performance boats, best pontoon, best runabout, Best Used boat, boat accessories, boat parts, boat reviews, boat tests, boat touring, BOATING Buyer's Guide, boating guide, BOATING in-water Tests, boating lifestyle, Boating Lifestyle Magazine, BOATING rentals, BOATING rentals near me, BOATING traveller, boating vacation, go boating, go boating Canada, how to choose a boat, marine accessories, New Boating Products, new boats for 2023, performance boats, Power Boating Canada, Tender boat, top boat models, top boats, top cottage boat, top cruiser, top power boat best boat, best boat models, best boat trailer, best center console, best centre console, best performance boats, best pontoon, best runabout, Best Used boat, boat accessories, boat parts, boat reviews, boat tests, boat touring, BOATING Buyer's Guide, boating guide, BOATING in-water Tests, boating lifestyle, Boating Lifestyle Magazine, BOATING rentals, BOATING rentals near me, BOATING traveller, boating vacation, go boating, go boating Canada, how to choose a boat, marine accessories, New Boating Products, new boats for 2023, performance boats, Power Boating Canada, Tender boat, top boat models, top boats, top cottage boat, top cruiser, top power boat