Boat Test #1388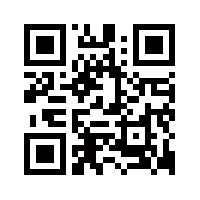 A wakeboarding boat for half the price? Yes!
Starcraft made a huge splash when the company introduced its SCX line of crossover powerboats back in 2011. Combining bowrider handling with deck boat passenger capacity, the SCX proved to be perfect for exploring, cruising, swimming, skiing or wakeboarding. About the only thing you couldn't do with an SCX was wake surf.
Well, that's now changed.
Wake surfing is a huge amount of fun, and that's something Volvo Penta realized as the company developed its revolutionary Forward Drive propulsion system. By putting the props at the front of the stern drive's lower unit rather than the back (similar to its IPS pod system), Volvo found that performance improved as the props bit into cleaner, undisturbed water. Beyond that, the design also moved the props much farther forward to a position under the boat's hull, providing that extra margin of safety that make the system ideal for wake surfing.
SPECIFICATIONS
Length:  21"10" / 6.55 m
---
Beam:  8'6" / 2.55 m
---
Weight:  3,300 lbs. / 1500 kgs
---
Passenger capacity:  13
---
Fuel capacity:   54 gals / 189 L
---
Maximum Power:  350 hp
---
Power as Reviewed:  Volvo Penta 5.7L V8 Forward Drive

For more information

www.starcraftmarine.com

The SCX 231 IO is the perfect platform for this new arrangement. With its big rear swim platform and the nearly full-width, rear-facing transom seat, this boat was made for wake surfing. The cockpit seats up to 13, with its stern bench seat continuing right up the port side of the boat to wrap around the bow. An ingenious flipping back cushion on the port side allows tandem forward-facing or rear-facing seating, with storage space for a removable 36-quart Igloo cooler beneath. The stern seat back can be adjusted to lay flat, creating a generous rear sunpad, while up front the SCX 231's wide, pickle fork bow offers more than enough room for several adults to get comfortable or enjoy a snack on the removable pedestal-mount table.
The helm console is neatly laid out with full instrumentation, an upgraded chrome-on-black steering wheel with tilt adjustment, and an AM/FM/MP3 stereo with Bluetooth connectivity. The helm seat is quite comfortable, and features a convenient flip-up bolster for improved visibility in confined areas. Overhead, an optional wake tower with board racks and rearfacing speakers fit perfectly with the Bimini top.
Our review boat came with Volvo Penta's 5.7L V8, pushing 300 horsepower through its Forward Drive and Duo-prop twin propellers. Order the optional wake package and you also get trim tabs, a ballast system and a Zero Off GPS speed control.
Although the SCX 231 I/O is rated to handle up to 350 horsepower, the 300 horsepower Volvo system works so efficiently the acceleration can only be described as meteoric! Hit the gas and the 3,300-pound SCX rockets out of the hole and onto plane before you've even finished pushing the throttle forward. At speed, the combination of the Volvo Duo-props biting clean water and the SCX's high performance hull design is pure magic. It's fast, it's responsive – it's perfect.
Chop the velocity down to typical wake surfing speeds in the 10 mph range, drop the trim tabs and put some weight in the back, and further magic unfolds behind the boat as the wake rises up to form a long, gorgeous wave that just cries out for a rider. Straight to the point – it works like a charm.
Where wake surfing was once the exclu-sive domain of specialized, inboard-powered tow boats that often came with six-digit price tags, Starcraft's SCX 231 I/O with the Volvo Penta Forward Drive system and wake pack-age breaks new ground. Best of all, it's such a versatile platform that it's equally capable as a family runabout, cottage boat or day cruiser. For active families who enjoy a range of water activities – including wake surfing – it's pretty hard to beat.
By Craig Ritchie

best boat, best boat models, best boat trailer, best center console, best centre console, best performance boats, best pontoon, best runabout, Best Used boat, boat accessories, boat parts, boat reviews, boat tests, boat touring, BOATING Buyer's Guide, boating guide, BOATING in-water Tests, boating lifestyle, Boating Lifestyle Magazine, BOATING rentals, BOATING rentals near me, BOATING traveller, boating vacation, go boating, go boating Canada, how to choose a boat, marine accessories, New Boating Products, new boats for 2023, performance boats, Power Boating Canada, Tender boat, top boat models, top boats, top cottage boat, top cruiser, top power boat best boat, best boat models, best boat trailer, best center console, best centre console, best performance boats, best pontoon, best runabout, Best Used boat, boat accessories, boat parts, boat reviews, boat tests, boat touring, BOATING Buyer's Guide, boating guide, BOATING in-water Tests, boating lifestyle, Boating Lifestyle Magazine, BOATING rentals, BOATING rentals near me, BOATING traveller, boating vacation, go boating, go boating Canada, how to choose a boat, marine accessories, New Boating Products, new boats for 2023, performance boats, Power Boating Canada, Tender boat, top boat models, top boats, top cottage boat, top cruiser, top power boat