Boat Test #1389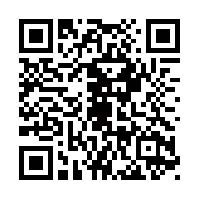 Where practicality and performance meet
Stingray's 234 LR reminds me a lot of the Porsche Panamera. Porsche set the world on its head when it introduced its first four-door sedan, yet with its ability to blend sportscar handling with everyday practicality, the Panamera has gone on to become one of the best-selling models in the company's lineup. And so it is with Stingray's 234LR, which blends deck boat utility with sport boat performance.
While its smooth, flowing lines are the first thing you notice as you approach from the dock, you have to look at where those lines begin and end to gain a real appreciation of what this boat is all about. The graceful bow is bisected by a walk-through with two compartments in the sole – one for the anchor, and the second concealing a telescoping boarding ladder. When (not if) you beach this boat for a picnic, getting in and out couldn't be easier.
Twin forward loungers offer thick, soft upholstery, creating the ideal spot to stretch out and relax. An aluminum base in the floor allows the installation of a removable, pedestal-mount table when snack time comes around.
SPECIFICATIONS
Length:  23'8" / 7.10 m
---
Beam:  8'5" / 2.55 m
---
Dry weight:  3,648 lbs. / 1658 kgs
---
Fuel capacity:  55 gals / 212 L
---
Water capacity:  12 gals / 49 L
---
Max HP:  300 hp
---
Power as Reviewed:  Suzuki 300 four-stroke

For more information

www.stingrayboats.com

The full walk-through windshield also typifies the 234 LR's dual personality – big enough to offer real weather protection, yet so elegantly curved that it just looks great. The passenger console conceals a bright and spacious head compartment that's roomy enough to double as a changing room, while the helm console presents a beautifully sculpted dash panel with an upholstered brow to reduce glare, full instrumentation, and a super-comfortable black and silver sport steering wheel. Both the driver and companion ride on ergonomic bucket seats with flip-up bolsters.
Aft of the helm seat, Stingray has provided a neatly designed entertainment center, complete with a sink and integral storage for a removable cooler.  A thoughtful pass-through along the starboard side provides easy access to the rear swim platform, while a wide bench seat across the stern conceals a large storage locker for bulky gear. The seating wraps around and continues up the port side, while aft of the stern bench there's a large sun pad over top of the engine doghouse.
Stingray's standard, self-bailing, full fibre-glass liner with overboard drains makes for easy cleanup at the end of the day. Our review boat had available snap-in carpeting, which is a nice touch. It also had Stingray's optional custom wakeboard tower, which can be quickly collapsed by sliding a small pin, allowing boaters to easily navigate under low bridges without fear of clipping the rack.
Perhaps the best part of our review boat was the 300-horsepower Suzuki four-stroke bolted to the transom. This engine is a great match for the 234LR, once again suggesting a dual personality by offering snappy acceleration with miserly fuel economy.
Solo in the boat with a full tank of gas on a humid scorcher of a summer morning, the 234 LR popped up on plane in between two and three seconds. At wide-open throttle on a glass-calm surface, it recorded a GPS top speed of 56 mph, which is pretty quick for a boat that seats 12. The steering is smooth and precise, with the big Stingray providing sure handling even when intentionally pushed to do things most people would avoid. It goes where you point it, without drama, thanks to the dependable handling of Stingray's proprietary Z-plane hull.
For those who wonder if utility and sporty handling really can co-exist, Stingray's 234 LR puts that question to bed.
By Craig Ritchie

best boat, best boat models, best boat trailer, best center console, best centre console, best performance boats, best pontoon, best runabout, Best Used boat, boat accessories, boat parts, boat reviews, boat tests, boat touring, BOATING Buyer's Guide, boating guide, BOATING in-water Tests, boating lifestyle, Boating Lifestyle Magazine, BOATING rentals, BOATING rentals near me, BOATING traveller, boating vacation, go boating, go boating Canada, how to choose a boat, marine accessories, New Boating Products, new boats for 2023, performance boats, Power Boating Canada, Tender boat, top boat models, top boats, top cottage boat, top cruiser, top power boat best boat, best boat models, best boat trailer, best center console, best centre console, best performance boats, best pontoon, best runabout, Best Used boat, boat accessories, boat parts, boat reviews, boat tests, boat touring, BOATING Buyer's Guide, boating guide, BOATING in-water Tests, boating lifestyle, Boating Lifestyle Magazine, BOATING rentals, BOATING rentals near me, BOATING traveller, boating vacation, go boating, go boating Canada, how to choose a boat, marine accessories, New Boating Products, new boats for 2023, performance boats, Power Boating Canada, Tender boat, top boat models, top boats, top cottage boat, top cruiser, top power boat