Boat Test #1384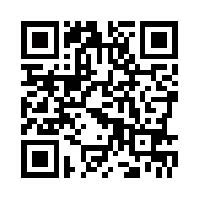 Bigger and better than ever
Just when I thought things could not get any better, they not only got better, they got 3 times better.  Last year I was fortune enough to test the Scarab 215 HO Impulse while at the Evinrude dealer meeting in Milwaukee on Lake Michigan. At that time I thought that Scarab had perfected the jet boat design until I was able to test their all new 255 HO Impulse – the industry's largest jet boat.
With a hole shot under 2.0 seconds and a top end speed just shy of 55 mph (54.8 mph) with the standard twin 200 HP powered Rotax motors this rocket ship will get you to where you want to go quickly and get your wakeboarder out of the water and shredding water in a blink of an eye.  Still feel that you need a little more power?, the boat can be ordered with twin 250 hp Rotax motors.
Even though she is powered by jets, which can be tricky at times to maneuver, especially in close quarter and docking Scarab has designed the 255 to help ease those concerns.  Both engines are controlled by a single shift lever so you do not have to worry about dual throttles. You can option for the Digital Speed Control system which include Docking Mode, Ski Mode and Cruise Mode.  With the flip of a switch you can limit the output of the engine regardless of how much throttle you give it (Docking Mode).  In Ski Mode you can set a range from high to low speeds based on the rider.  Cruise Mode is useful if you have speed limits on your lake.
SPECIFICATIONS
Length 25' / 7.62 M
---
Beam 8'4" / 2.54 M
---
Fuel Capacity 56 GAL / 212 L
---
Draft 15"/ 38 CM
---
Max Capacity  13
---
Weight 3,660 LB / 1,720 KG
---
Deadrise 20°

For more information :

www.scarabjetboats.com 

If wakeboarding is your game, the optional Wakeblast ballast system is easy to use and very functional.  Add up to 1,150 pounds in 3 separate compartments independently and with the flip of a switch.  Complete the pack-age with the optional foldable wakeboard tower with bimini top and optional kicker speakers.
Scarab didn't stop at the performance aspect of the 255 when designing this boat.  This boat looks like she is moving even when sitting at the dock with her eye popping colors (Laser Red, Vivid Green, Radiant Orange) and high freeboard which is perfect for additional safety with children. The automotive style windshield is sleek and offers protection and separation.
Outside the cockpit, the swim platform allows for easy boarding and covered in non-skid matting which is soft on the knees when using the 3-step ladder to come out of the water. An oversized full length wet storage compartment is located in the floor of the swim platform and is covered by two hatches for easy access.  They open to the sides which make it easy to access by standing on one side or the other.  The reverse seating design is perfect for strapping on fins and a snorkel before getting in the water.
Inside the boat, the cockpit is sporty, yet comfortable and inviting with their u-shaped seating that wraps all around and stops at the 2 double comfortride captains' chairs. The style and comfort of these chairs is something that you expect to find on a luxury yacht.  The flip up bolster gives you an amazing view, while the textured, pearlescent upholstery is eye catching and stunning.
wo things that the designers did extremely well on that I really like is that someone can sit in the corners comfortably and the edges of all the seats are raised to provide additional support under the legs and to help keep your passenger snug in their seats.  Finally, the stern seating lays flat to create a functional sun pad or upgrade to a seating configuration that will give you the option of turning the entire stern into a giant flat lounge.
By Chris Kourtakis

best boat, best boat models, best boat trailer, best center console, best centre console, best performance boats, best pontoon, best runabout, Best Used boat, boat accessories, boat parts, boat reviews, boat tests, boat touring, BOATING Buyer's Guide, boating guide, BOATING in-water Tests, boating lifestyle, Boating Lifestyle Magazine, BOATING rentals, BOATING rentals near me, BOATING traveller, boating vacation, go boating, go boating Canada, how to choose a boat, marine accessories, New Boating Products, new boats for 2023, performance boats, Power Boating Canada, Tender boat, top boat models, top boats, top cottage boat, top cruiser, top power boat best boat, best boat models, best boat trailer, best center console, best centre console, best performance boats, best pontoon, best runabout, Best Used boat, boat accessories, boat parts, boat reviews, boat tests, boat touring, BOATING Buyer's Guide, boating guide, BOATING in-water Tests, boating lifestyle, Boating Lifestyle Magazine, BOATING rentals, BOATING rentals near me, BOATING traveller, boating vacation, go boating, go boating Canada, how to choose a boat, marine accessories, New Boating Products, new boats for 2023, performance boats, Power Boating Canada, Tender boat, top boat models, top boats, top cottage boat, top cruiser, top power boat