Boat Test #1385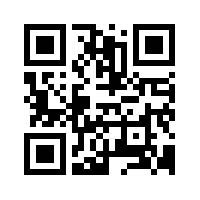 More power to please
My my, how evolution evolves, and so quickly too.  Here we are in 2016, and Sea-Doo's all new personal watercraft has more letters behind its' name than some highly decorated doctors:  introducing the new GTX Limited 300 with iTC, iBR, CLCS and ECO on an S3.  WOW!
Let's revisit those impressive numbers and letters behind the 2016 GTX Limited 300 as we take a look at the top of five models in Sea-Doo's 'Luxury' line.
The 300 is in reference to the heart of the GTX Limited – the all new for 2016 Rotax® 1630 ACE™ engine.  This 1630cc three cylinder four-stroke super charged power plant features four valves per cylinder and an external intercooler.  The result is just 9% more displacement that delivers 15% more horse-power!  For the lower rpms that means great hole shots and awesome towing starts, and a total of 300hp at the top rpm to rocket the 909 pound watercraft and put a smile on your face.  The GTX Limited 300 still complies with the industry-wide agreement signed a few years back to voluntarily limit the stop speed of all personal watercraft. (The agreement didn't limit the top horsepower.) The ACE (Advanced Combustion Efficiency) engine also boasts being the most fuel-efficient watercraft in the industry while still delivering excellent power-to-weight ratio. Plus it is closed-cooled so it's protected from salt-water corrosion – that's the CLCS reference.
SPECIFICATIONS
Length:  139" / 3.53 m
---
Beam:   48" / 1.22 m
---
Weight (3 up):  909 lb / 412 kg
---
Rider Capacity:  3
---
Fuel Capacity:  15.9 gal / 60 l

For More Information Contact:

Sea-Doo / BRP

75, rue J. A. Bombardier

Sherbrooke, Quebec, J1L 1 W3

www.sea-doo.com 

The first set of letters, iTC, refer to "intelligent throttle control".  Operating electronically, the iTC allows you to start in neutral at the dock, and choose touring, sport or eco modes to suit your riding style of the day.  The GTX Limited features tilt steering, so those throttle controls can be placed ergonomically perfect for each driver, and there's a new resting spot for your palm.
The iBR suffix points to another Sea-Doo industry-first: the on-water break.  The full name is "intelligent braking control" and this second generation of iBR stops nearly 160' sooner while still keep the watercraft level and the driver in control and able to steer.  A gate drops behind the water jet to redirect the flow such that it acts like a brake.  On the water, everyone loves to go fast, but you'll find yourself playing with this 'stopping' feature just as much as the 'going' feature – it's truly that much fun!
Finally, the S3 refers to the hull.  BRP's new S3 hull is lighter, stronger and more responsive.  It features a long 139" deep-v inspired design that's predicable and responsive. That means less horsepower is being used to get it moving so more can be used for what you really want: performance.
The new ErgolockTM stepped seat design is truly meant for three riders.  Each seat base is slightly higher than the one in front of it.
The Limited package includes electronic variable trim, additional gauges (to display water depth, time/distance to empty, altitude, and water temperature), speed ties, safety kit, glovebox organizer, a cover, and a dry bag. The options list is expansive: Retractable Ski Pylon, Wakeboard Rack, Bilge Pump Kit, Snap-in Fenders, and a Sea-Doo Move Trailer.
BRP offers a 12-month BRP Limited Warranty plus a promotional 36-month B.E.S.T. extended service contract on certain models.
The GTX Limited is for those personal watercraft riders who live on their machines every weekend exploring, riding, touring, and towing and who want the best in luxury and performance under them at all times and for years to come.
By Brad Roberts

best boat, best boat models, best boat trailer, best center console, best centre console, best performance boats, best pontoon, best runabout, Best Used boat, boat accessories, boat parts, boat reviews, boat tests, boat touring, BOATING Buyer's Guide, boating guide, BOATING in-water Tests, boating lifestyle, Boating Lifestyle Magazine, BOATING rentals, BOATING rentals near me, BOATING traveller, boating vacation, go boating, go boating Canada, how to choose a boat, marine accessories, New Boating Products, new boats for 2023, performance boats, Power Boating Canada, Tender boat, top boat models, top boats, top cottage boat, top cruiser, top power boat best boat, best boat models, best boat trailer, best center console, best centre console, best performance boats, best pontoon, best runabout, Best Used boat, boat accessories, boat parts, boat reviews, boat tests, boat touring, BOATING Buyer's Guide, boating guide, BOATING in-water Tests, boating lifestyle, Boating Lifestyle Magazine, BOATING rentals, BOATING rentals near me, BOATING traveller, boating vacation, go boating, go boating Canada, how to choose a boat, marine accessories, New Boating Products, new boats for 2023, performance boats, Power Boating Canada, Tender boat, top boat models, top boats, top cottage boat, top cruiser, top power boat