The incredible volunteers of the Canadian Coast Guard Auxiliary squadrons stand ready to assist at a

moments' notice.

By Brad Roberts

If you live in a town or city that borders on the water, you more than likely have a Canadian Coast Guard Auxiliary vessel sitting quietly in a local marina or moored alongside your town dock. You may have wondered what it's there for, or who runs it.  "It rarely leaves the dock, it's always there," might be your first thought, and you'd be correct because the vast majority of boat operators are safe and conscientious. But when the unthinkable or unfortunate happens, when the distress call comes in that either people or a vessel on the water need help – that's likely the first boat that goes out to save them.

We caught up with Paul J. Kerwin, Unit Commander of the Quinte Search and Rescue Squadron based in Belleville, Ontario, to learn more about the amazingly dedicated men and women volunteers of the Canadian Coast Guard Auxiliary (CCGA).

What Do They Do?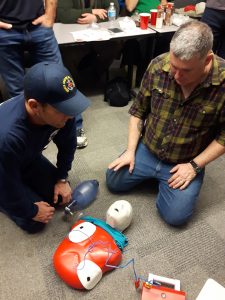 "Our motto is 'volunteers saving lives on the water'. Our mandate is 'the preservation of lives in peril and vessels in distress, and promotion of water and boating safety through education'," said Paul. CCGA's mission is to provide a permanent day and night search and rescue service to cover marine requirements in Canada and prevent the loss of life and injury.  
"Just like every other rescue unit in the Coast Guard Auxiliary across Canada, the Quinte Search and Rescue Squadron is a not-for-profit organization. We are an accredited member of the Canadian Coast Guard Auxiliary – Central and Arctic Region, which is the largest region in Canada. It covers four provinces and two territories, 64% of Canada's land mass, 65% of Maritime waters and 67% of Canada's freshwater and includes all of the Great Lakes and the Arctic. Currently there are about 1,000 volunteer CCGA members and just over 100 vessels in the C&A Region and growing. Our volunteers provide over 125,000 hours of service per year to the nation and public…all at no cost!  We are an essential service and save the Canadian taxpayer and government hundreds of thousands of dollars every year. These people are true volunteers, they receive no money, compensation or remuneration," continued Paul, "in nearly all cases they raise funds and pay for their own rescue boats as well."
Intensive Training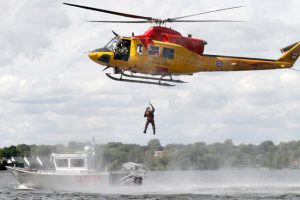 When I gasped at the 125,000 hours, and thanked him for his service, Paul was humble.
"We love what we do, and are honored to be in the service of our fellow Canadians. We train all year long to provide the very best emergency response we can," he said.  "All volunteers are trained to Coast Guard standards and follow a comprehensive and robust training syllabus. Our vessels are commercially registered and we are certified MED A3 and SVOP operators, to comply with Transport Canada requirements. During the winter months of November to March we practice charting, GPS and target location, collision regulations, navigational safety protocols, we freshen up our first aid and CPR knowledge, communication drills, reviewing their vessel towing protocols, and theory of rescue techniques – every week (as well as participating in local Holiday parades and festivities to continually educate the community on water safety).  From April to the end of October we are on the water training weekly in all aspects and procedures of search and rescue."  
Each volunteer trains for about two hours per week all year long, and many times do extra joint training with other CCGA units. In some cases local fire and police services and even U.S. Coast Guard auxiliary train with our units." Paul stated.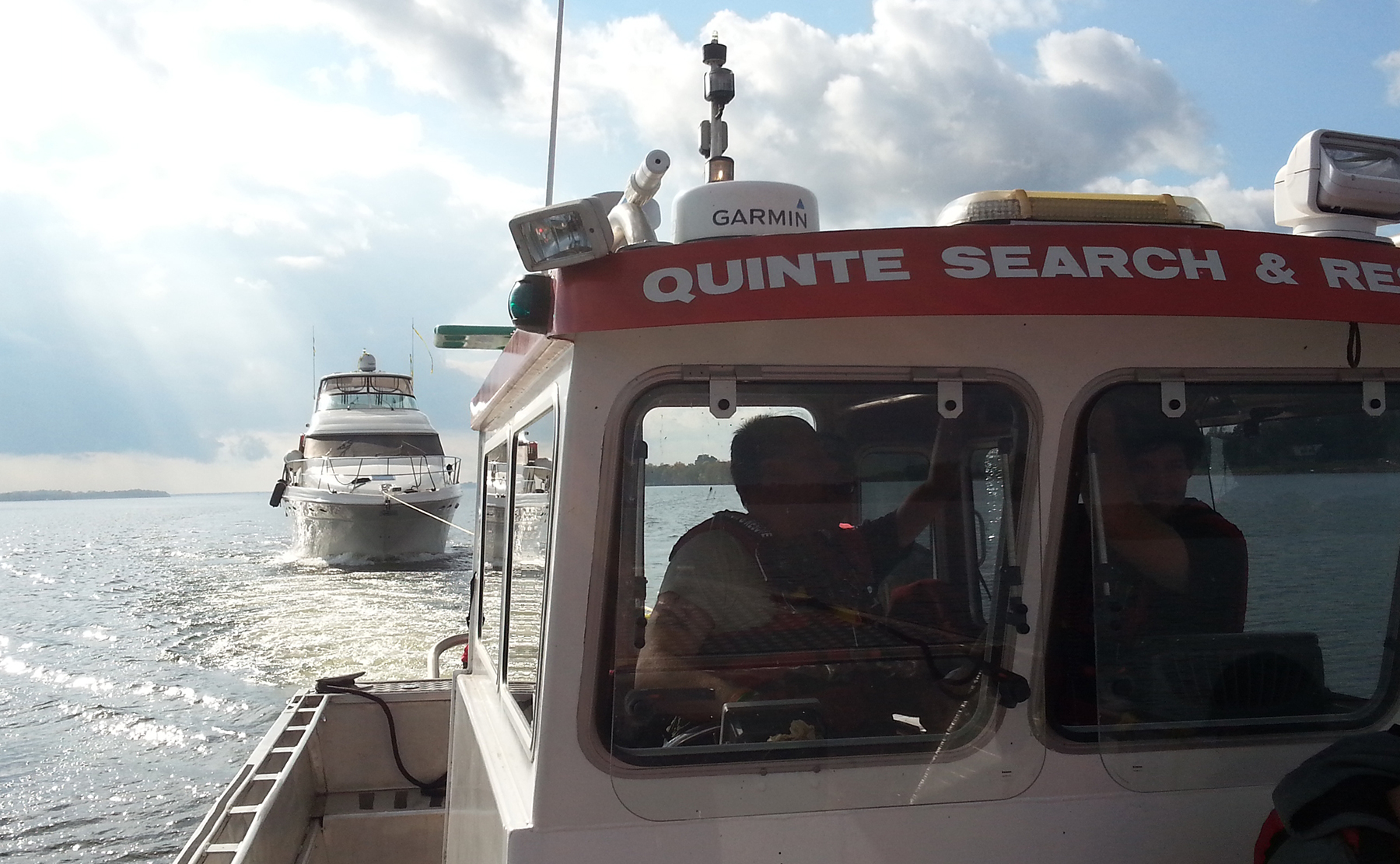 In our conversation I learned that these volunteers are highly skilled individuals, here's a list of just some of the things they are trained to do:
Conduct various search patterns and techniques (looking for lost boaters/overdue)

Person in water and man overboard recovery

Trained in first aid, oxygen, AED/defibrillators

Carry and use oxygen/AED

Emergency care and first response

Refloat vessels that have gone aground

Rescue and assist disabled boaters

De-water boats that are sinking

Act as safety patrol for community event that are on the water – Canada Day celebrations, Belleville Waterfront Festival , fishing tournaments, and Poker Runs

Work with 424 Rescue squadron as a training asset for SARTECHS and Griffon helicopters

Assist Canadian Coast Guard in their training of recruits and mock first-aid scenarios
Delivering Rescue Services
Those volunteers get out to a distressed boater via the local Auxiliary's rescue vessel – the one you see in your marina.  It may surprise you that nearly all vessels are purchased with funds raised at the local level through volunteer fundraising efforts!  Quinte Search and Rescue has two boats.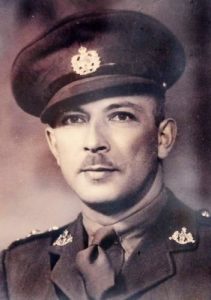 "The Bruce A. Sutcliffe" is a 29' purpose-built rescue vessel made by MetalCraft in Kingston, originally acquired through a Trillium Grant in 2010.  In 2016, after an extensive fundraising campaign (augmented by a local charity which wanted to remain nameless), it was repowered with a pair of 200hp Evinrude G2 E-TEC outboards and given a full refit and new decals.
The squadrons' secondary boat – an older re-purposed 18' Crestliner served a long and hard life. With help through funding from the City of Quinte West, a new Evinrude E-TEC 115hp motor was purchased in 2016 for her, but she needed replacement. The Belleville Lions Club got involved later that same year and provided a $25,000 grant in the spring of 2017, to add to QSAR's own fundraising efforts. Paul Kerwin, the unit commander designed and had built to spec, a 20' rescue-specific Henley (built on Manitoulin Island) and they fitted it with the new 2016 115hp Evinrude. The new boat was christened "The Stu Meeks,"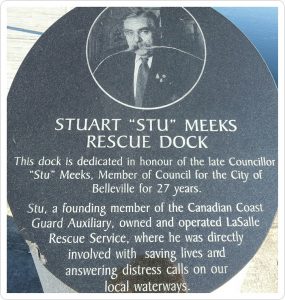 after the founder of the Lasalle Rescue back in the 1970's. (Stu bought the first boat the squadron used out of his own pocket). Stu was also one of the original founders of the Canadian Coast Guard Auxiliary. "This new purpose built vessel has vastly expanded our search and rescue capabilities and has the latest technology" Kerwin added. "John and Dave Ham from Henley were absolutely incredible, and their team built us an excellent rescue vessel we are very proud to serve our community with."
An Essential Service
Each year, Canadian Coast Guard Central and Arctic Auxiliary volunteers participate in over 1,700 search and rescue incidents, saving approximately 200 people's lives and hundreds of thousands of dollars in vessels and environmental damage.  If the government doesn't have to send out a Coast Guard Vessel, or a fire boat, that saves the government a lot of money. The proud 21 members of the Quinte Search and Rescue Squadron train every week, all year round, a minimum of two hours per week and accumulate service hours ranging between 400 and 600 hours per year. This is pretty amazing considering these volunteers have regular jobs and families…and do this all on their own time.
Raising Awareness
If you are out on the water and have any emergency – people in distress or a disabled vessel – you have three options:
VHF Radio: broadcast a "Mayday" or "Pan-Pan" on Channel 16 on your VHF

Cell Phone: press *16 on your cell phone (this only works on some cellular providers)

911: call 911 and tell them it's a marine emergency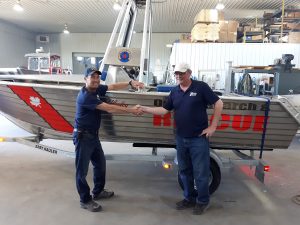 From there… these calls are filtered through one of the three Joint Rescue Coordination Centres (JRCC) stations in Canada – CFB Trenton being the closest to Quinte Search and Rescue. JRCC then collate the data and dispatch the closest/best available unit/asset.  That maybe means a call to the Auxiliary volunteers. When QSAR is deployed by JRCC Trenton, Prescott Coast Guard radio begins to monitor and provide a sit-rep to the unit, and are in constant contact with the rescue vessel for the entire rescue call.  Each Quinte Search and Rescue volunteer has a mobile app called "Spotted Dog" (that was developed after 911) on their cell phone and when it goes off they show up to the boat.  Paul proudly boasted that Quite Search and Rescue's average response time is 15 minutes or less from getting the page to leaving the dock.
"We are also tasked as a training asset with 424 Rescue Squadron out of CFB Trenton, and we work with the Griffon helicopters and SARtechs (Search and Rescue Technicians with the Canadian Armed Forces) – so basically after the approval process with Coast Guard Auxiliary, we simulate a distress call and use our boats to help the SARtechs practice their rescues out on the Bay of Quinte where the public can see (from a distance) what we do," said Paul. "I must say….it is a thrill and very sobering to have a Griffon helicopter hovering only metres above your vessel, and watching the SARtechs deploying onto the deck. These folks are the real everyday heroes, and we are very proud and honoured to assist and serve them in their training."
Paul's final comment to me was "Fundraising and recognition of the essential service we provide Canadians is what keeps this all going! If you or a friend have been rescued, or if you are on the water and appreciate having a service like ours standing on guard 24 hours a day to assist you, then please consider a donation. Volunteering your time, a monetary donation or support of the organization with supplies or needed equipment to your local Search and Rescue Auxiliary Unit – or the CCGA Central and Arctic region as a whole is greatly appreciated."  
The Canadian Coast Guard Auxiliary is always looking for dedicated volunteers in all areas of operation. You can find your local Auxiliary office here: https://ccga-gcac.ca/regional-offices/index.php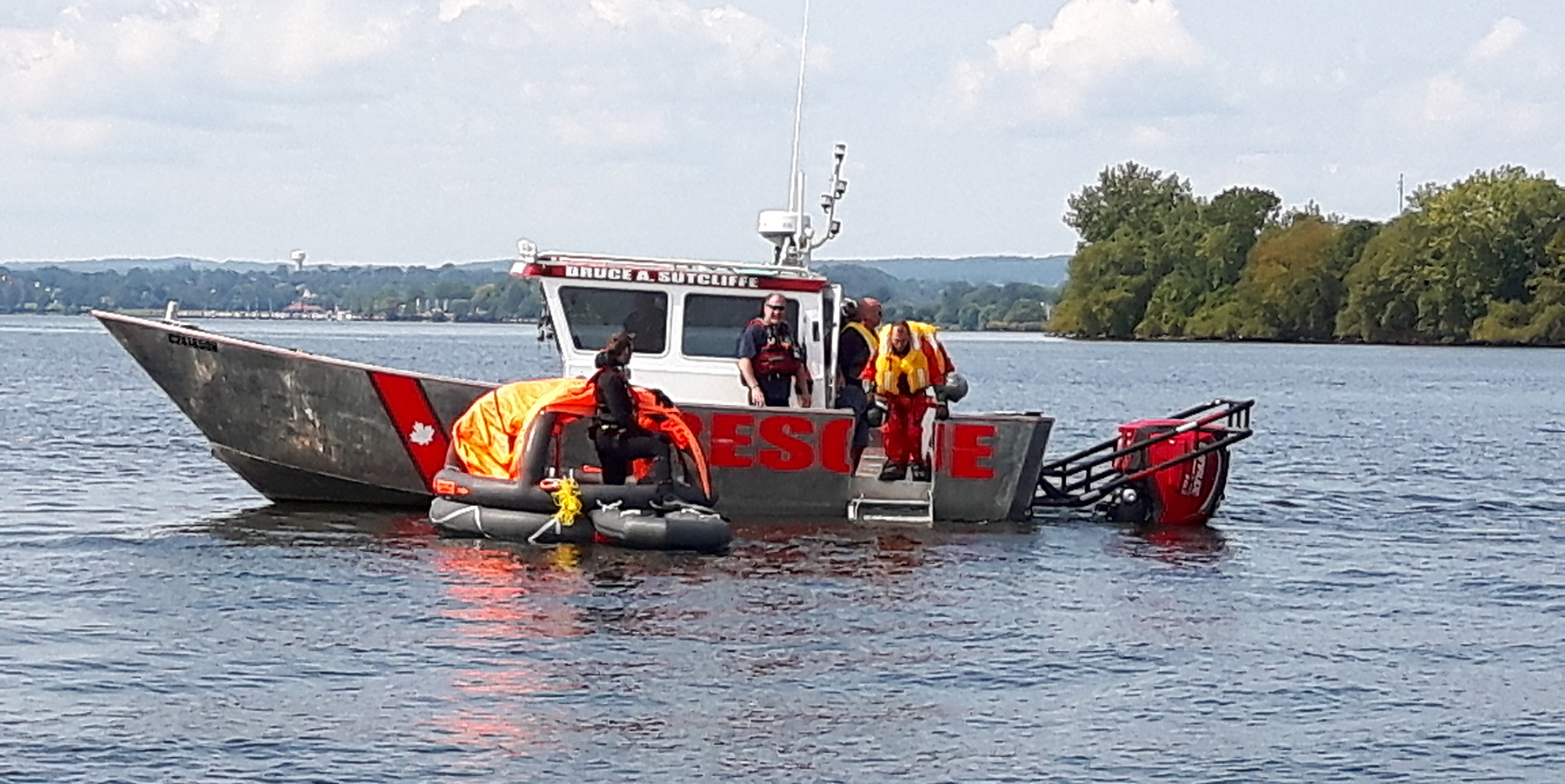 Contacts:
Paul Kerwin was elected Unit Commander of the Quinte Search and Rescue Squadron in 2016, and he also serves as the Manager of Fundraising for Canadian Coast Guard Auxiliary Central and Arctic Region. You can reach Paul at unit.leader.qsar@gmail.com  or fundraisingmanager@ccga-ca.com  

Quinte Search And Rescue – www.quintesearchandrescue.ca

Canadian Coast Guard Auxiliary – https://ccga-gcac.ca/

best boat, best boat models, best boat trailer, best center console, best centre console, best performance boats, best pontoon, best runabout, Best Used boat, boat accessories, boat parts, boat reviews, boat tests, boat touring, BOATING Buyer's Guide, boating guide, BOATING in-water Tests, boating lifestyle, Boating Lifestyle Magazine, BOATING rentals, BOATING rentals near me, BOATING traveller, boating vacation, Canadian coast guard, go boating, go boating Canada, how to choose a boat, marine accessories, New Boating Products, new boats for 2023, performance boats, Power Boating Canada, rescue, safe boating, Tender boat, top boat models, top boats, top cottage boat, top cruiser, top power boat best boat, best boat models, best boat trailer, best center console, best centre console, best performance boats, best pontoon, best runabout, Best Used boat, boat accessories, boat parts, boat reviews, boat tests, boat touring, BOATING Buyer's Guide, boating guide, BOATING in-water Tests, boating lifestyle, Boating Lifestyle Magazine, BOATING rentals, BOATING rentals near me, BOATING traveller, boating vacation, Canadian coast guard, go boating, go boating Canada, how to choose a boat, marine accessories, New Boating Products, new boats for 2023, performance boats, Power Boating Canada, rescue, safe boating, Tender boat, top boat models, top boats, top cottage boat, top cruiser, top power boat