Boat Test #1378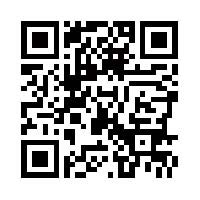 Manitou Goes Glass
Manitou has always been at the fore-front of innovation when it comes to pontoon boat design. For thirty years now they have been thinking outside the box and striving to always do things better. This year, they are able to unveil yet another ground-breaking innovation in the pontoon boat world: fibreglass. Fiberglass? You may be scratching your head wondering just what is so innovative about fibreglass. After all, this material has been used on boats and to build boats for close to fifty years. Well somehow no one in the pontoon boat industry caught on to just how ubiquitous this material can really be on a 'toon. Other manufacturers have used 'glass before, but Manitou is, for the first time, building from the deck up with fibreglass. With this 'new' material to work with, the designers and engineers have been able to create a boat that is lighter, has excellent strength and won't rot. The fibreglass also allows for some incredible and unique styling, crafting a look that is sure to turn heads wherever you may pilot her.
To be clear, while the Cruise 200 may not be as fancy or expensive as many of the other boats on the market, it is still a quality product for excellent value. Lowe has been in the boat building business for 45 years, so they know a thing or two about manufacturing. In fact, Lowe has received 26 Customer Satisfaction Awards to date, more than any other aluminum boat builder in the United States.The Legacy LT comes in the SRS – Split Rear Seating – layout.  This design gives you a little of everything. You get two large seats aft, one to either side, with a walkway down the cen-treline. This feature opens up the aft end in a whole new way. It provides excellent access to the stern with its swim platform and lad-der. The rear seats can be upright to provide seating for four, or they can be reclined to create two loungers. A wrap-around bench up forward, a Captain's chair and an additional swivelling chair amidships rounds out the rest of the deck layout.
There are a lot of pontoon boat companies out there, but only one of those companies has won the National Marine Manufacturers Association (NMMA) Marine Industry Award for Customer Satisfaction Index (CSI) 14 years in a row. And that company is Manitou.  By consistently providing excellent customer service, designing great boats, and building them with care, Manitou has managed to score at the very loftiest of levels when it comes to customer satisfaction.
SPECIFICATIONS
Length Overall:   26' 4"/ 8.03 M
---
Weight:  3,620 lbs. / 1642 Kg.
---
Capacity:  13
---
Max HP:  300

Manufactured by:

Manitou Boats

Triton Industries, Inc.

7800 Northport Drive., Lansing, MI, 48917

1 (800)-999-9788

www.manitouboats.com 

When it comes to performance, Manitou is ahead of the pack. With their patented V-Toon design they have created an underwater profile that allows their pontoon boats to behave like traditional hulls. The centre pontoon is of a wider diameter, this creates deadrise, providing much more bite and stability when turning, especially at high speeds. A patented feature, V-Toon isn't found with any of the competitors, meaning the others are left behind when performance really counts.
There are many colour options available, but it all starts with one of the three base fiberglass, light colours: titanium, taupe or light tan. From this you can decide on quite a few colour and graphic options for the rest of the boat, and the furniture.  The combination of these striking colour options with the sleek and elegant styling of the boat make the Legacy LT one of the best looking pontoon boats on the market. Wherever you go you can be confident that your pontoon will out-perform a lot of the more traditional boats, and look great on the water.
The Legacy LT is a great example of just why Manitou continues to achieve such rec-ognition every year, from the industry and customers alike. Innovative design, excellent styling, robust construction and a customer service team to back it all up. If you are look-ing for a boat, whether you have pontoon in mind or not, then Manitou needs to be on your list. You'll be glad you took the time.By Rhys Weed

best boat, best boat models, best boat trailer, best center console, best centre console, best performance boats, best pontoon, best runabout, Best Used boat, boat accessories, boat parts, boat reviews, boat tests, boat touring, BOATING Buyer's Guide, boating guide, BOATING in-water Tests, boating lifestyle, Boating Lifestyle Magazine, BOATING rentals, BOATING rentals near me, BOATING traveller, boating vacation, go boating, go boating Canada, how to choose a boat, https://v1.gdapis.com/api/groovepages/pages/preview, marine accessories, New Boating Products, new boats for 2023, performance boats, Power Boating Canada, Tender boat, top boat models, top boats, top cottage boat, top cruiser, top power boat best boat, best boat models, best boat trailer, best center console, best centre console, best performance boats, best pontoon, best runabout, Best Used boat, boat accessories, boat parts, boat reviews, boat tests, boat touring, BOATING Buyer's Guide, boating guide, BOATING in-water Tests, boating lifestyle, Boating Lifestyle Magazine, BOATING rentals, BOATING rentals near me, BOATING traveller, boating vacation, go boating, go boating Canada, how to choose a boat, https://v1.gdapis.com/api/groovepages/pages/preview, marine accessories, New Boating Products, new boats for 2023, performance boats, Power Boating Canada, Tender boat, top boat models, top boats, top cottage boat, top cruiser, top power boat