Boat Test #1379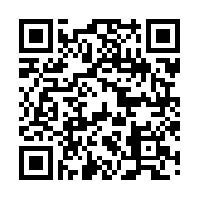 Stylish speed
The 258SS is the newest addition to Monterey's Super Sport line of high-performance boats. Measuring in at just over 25' long, the 258SS is sized right in the middle of the range. At this length it is plenty large enough to carry you and some friends, but it is still an easily managed boat that doesn't require special considerations when it is time to find a dock.
To be clear though, the only compromise you're going to find with this boat is the size. Monterey has put some serious effort into making the Super Sport series the top of their class in looks, styling, power and comfort.
The 258SS is designed from the keel up to be a powerful watercraft, available horse-power ranges from 300 to 350. There are multiple engine, stern drive and propeller options available as well, to tailor this machine exactly to your needs. To give an idea of the incredible performance that this boat can attain, we can look at what a test boat using the Volvo Penta 300 HP Gen 5, pushing a dual prop drive, was able to attain. While carrying 400 lbs, (approximately two large adults,) the boat was able to reach a top speed of 44.8 MPH, and was up on a plane in only 3.5 seconds. Numbers like these show just what kind thought went into design and engine pairings, resulting in truly great performance.

SPECIFICATIONS
Length Overall:  25' 1"/ 7.6 M
---
Width:  8' 6" / 2.5 M
---
Weight:  5100 lbs. / 2313 Kg.
---
Max HP:  350 HP

Manufactured by:

Monterey Boats

1579 SW 18th St. ,

Williston FL.    32969

(352) 528-2628

www.montereyboats.com 

Proving that sometimes maybe you can just have it all, this speedy boat is still designed for comfort. The captain and mate chairs are full rotating buckets, and have flip-up bolsters for when you would rather stand. There is plenty of seating all around the boat for you and your guests, whether at full throttle, or anchored in a bay.  The bow seating is two large recliners, while at the stern you'll find a large, almost bed-like seat that has a fully reversible backrest allowing it to face forwards or aft.
The options are also there to customize your 258SS any way you wish. If you want to be able to entertain with the best of them, opt for the cockpit table, some extra drink holders, a stern-mounted propane grill and the wet bar complete with a sink and slide-out cooler. If water sports is more your thing, there is a tow bar available. For those looking to venture further afield you can add a head with holding tank, as well as the GPS Chartplotter to help guide your way.  The stereo upgrade is available for all those wanting a little more from the sound system. After the upgrade you'll have four wet speakers, a sub-woofer, a four channel amp and LED lights in the speakers. Combined with the cone speakers in the arch you are looking at a serious platform for music. A stern control for the stereo completes the package, allowing you to control your tunes while on the swim platform.  The full list of options is quite extensive, and really allows for a high level of customization. The whole package is designed to ensure that every customer gets the boat they desire. You get to choose every option, starting from the paint scheme, bringing a level of individuality that is hard to come by with modern watercraft.
The Monterey 258SS is a well-designed boat that comes from a serious company that is dedicated to providing a quality product. The level of customization avail-able ensures that you will be able to pick a boat that is right for you and your needs, whatever they may be.
By Rhys Weed

best boat, best boat models, best boat trailer, best center console, best centre console, best performance boats, best pontoon, best runabout, Best Used boat, boat accessories, boat parts, boat reviews, boat tests, boat touring, BOATING Buyer's Guide, boating guide, BOATING in-water Tests, boating lifestyle, Boating Lifestyle Magazine, BOATING rentals, BOATING rentals near me, BOATING traveller, boating vacation, go boating, go boating Canada, how to choose a boat, https://v1.gdapis.com/api/groovepages/pages/preview, marine accessories, New Boating Products, new boats for 2023, performance boats, Power Boating Canada, Tender boat, top boat models, top boats, top cottage boat, top cruiser, top power boat best boat, best boat models, best boat trailer, best center console, best centre console, best performance boats, best pontoon, best runabout, Best Used boat, boat accessories, boat parts, boat reviews, boat tests, boat touring, BOATING Buyer's Guide, boating guide, BOATING in-water Tests, boating lifestyle, Boating Lifestyle Magazine, BOATING rentals, BOATING rentals near me, BOATING traveller, boating vacation, go boating, go boating Canada, how to choose a boat, https://v1.gdapis.com/api/groovepages/pages/preview, marine accessories, New Boating Products, new boats for 2023, performance boats, Power Boating Canada, Tender boat, top boat models, top boats, top cottage boat, top cruiser, top power boat