International Women's Day, or IWD is an annual celebration of women's achievements, a global celebration that is marked around the world with festivals, conferences, fundraisers and fun runs. This past March 8th marked the 108th anniversary of IWD, with the first gathering happening in 1911 in the city of New York supported by over a million people from Switzerland, Denmark, Austria and Germany.
The mandate of IWD is to rally for gender equality and to honour and celebrate the achievements of women across the globe.  Gender equality in the wine business we thought, hmm?… how are we doing ladies, in this traditionally male-dominated industry?  We recently had the opportunity to explore that very question.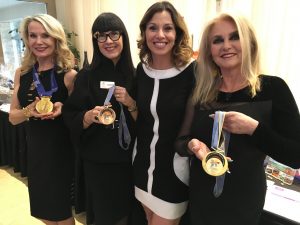 On March 5th we were honoured to be the emcees for an IWD event, "Zonta Celebrates" in support of the Oakville Hospital Foundation with funds specifically directed to the issues of women's health. Zonta International is a global organization of more than 29,000 members in close to 1,200 Zonta clubs in 63 countries.  For 100 years,  since 1919, these ladies have been working together to improve the lives of girls and women. The Zonta Club of Oakville hosted this spectacular celebration and fundraiser. It was an extraordinary evening, of passion and compassion with close to 600 guests in attendance.
The highlight of the evening was when keynote speaker two-time Olympic Gold Medal Winner, the fastest women on ice Catriona Le May Doan approached the podium. She spoke of her victories and her challenges both on and off the ice, in her past and in the present.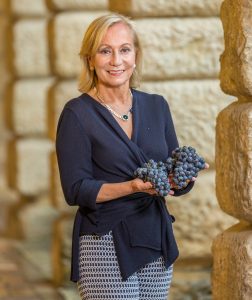 For this International Women's Day, we thought we would introduce you to one remarkable woman in our field.  She is Marilisa Allegrini, CEO of Allegrini, one of the most respected and highly acclaimed wineries of Italy located in the storied wine growing region of Valpolicella. Allegrini is world-renowned in particular for their exceptional production of the iconic wine Amarone. She is known as the "Voice of Amarone" and has been often described as a "Wine Star".
Marilisa is the first Italian woman wine producer to grace the cover of one of the most respected and famous wine magazines in the world, The Wine Spectator.
The Allegrini family has been involved with grape growing and winemaking since the 1500's handing down grape growing and winemaking traditions over six generations.  Their roots lie in a small village, Fumane de Valpolicella, located just north of Verona in north-eastern Italy. The family played a prominent role in the local community as one of the most important landowners, involved in agricultural work and upholding local traditions.  The company took a proverbial giant step in growth with the 5th generation Allegrini at the helm Marilisa's father Giovanni.
'It was," Marilisa explains with great admiration, "the intelligence and hard work of her father, an instinctive man with respect to the land and innovative winemaking practices that was integral in leading the way to modern winemaking and earning the reputation Allegrini enjoys today. Allegrini and Amarone della Valpolicella!"  Just one example of many, he was one of the first producers to change the style and the methodology of making Amarone. Once little known, with a profile reminiscent of a port, to the prestigious and delicious wine it is today produced with dried grapes.
Today we discover that Allegrini's Amarone, with son Franco as the winemaker since 1983 is considered the benchmark and the style new winemakers look to emulate.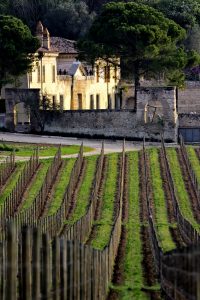 Allegrini was also one of the first to develop several cru vineyards including La Poja, reviewed here below.  As we continue to chat Marilisa emphasizes how it is all about the land, how connected she and her family are to both the history and present of Valpolicella.  The company's holdings are impressive; they include several of the villages in the original (classico) region of Valpolicella.  The company's philosophy is to produce single vineyard wines made with local grape varieties.
We had the opportunity to enjoy two Allegrini wines at a recent get together, the first one of particular pride and joy to Marilisa, with a special connection to her late father, the wine La Poja.
La Poja is a single vineyard spectacular wine, which comes from a specific parcel of land, the prestigious La Grola vineyard in the Valpolicella Classico area. Marilisa tells us that not long before her fathers passing Giovanni acquired this parcel, a piece at the top of the famous hill of the La Grola vineyard, 2.65 hectares  "at great financial effort". He believed so strongly in this location and the characteristics of the soil, 78% chalk and with great mineral content in its ability to produce exceptional wines with great structure and aging potential. Today, La Poja is the crown jewel of "Grand Cru expression" of Allegrini that rounds out their stupendous line up of wines including their Valpolicella, Palazzo della Torre and their iconic Amarone to name a few.
We hope you all have the opportunity someday to enjoy the wines of Allegrini and the fruits of this amazing historic winemaking family! Hats off to Marilisa, and to all the ladies out there forging their way in this 108th anniversary year of International Women's Day!
For more information on Allegrini wines and their availability please visit www.woodmanwinesandspirits.com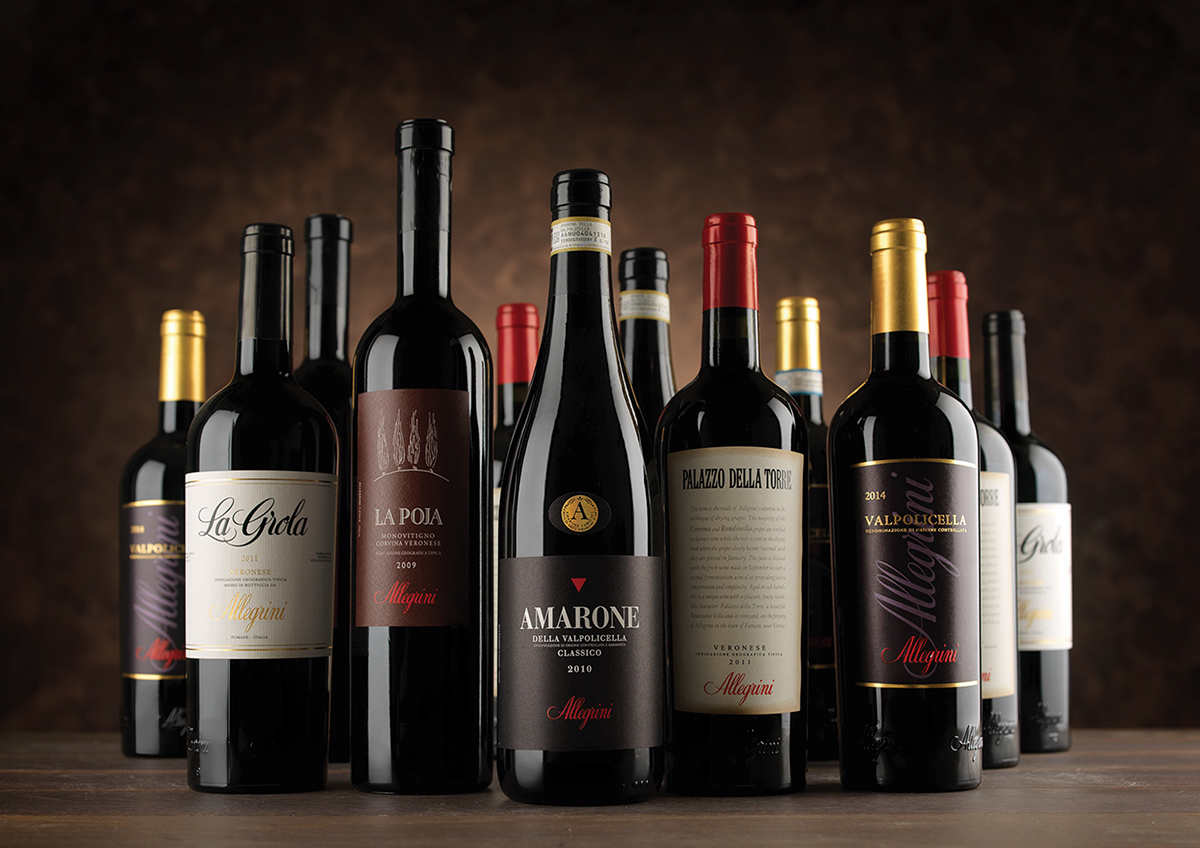 LA POJA $110.00  VINTAGES
La Poja, single vineyard, single varietal made with 100% Corvina.
Elegant, rich and full bodied, seductive on the nose with intense aromas of black currant, juicy cherries, hints of spice, velvety on the palate with blackberry, cherry and hint of liquorice flavours ending with a luscious lingering finish.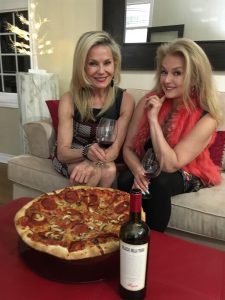 PALAZZO DELLA TORRE $24.95
Palazzo della Torre
We so enjoyed this full bodied, delectable wine! With a seductive nose of blackberries, spice, hints of vanilla and milk chocolate, a rich intense mouth filling red wine, lots of black fruit, with hints of smoke and a chocolate-mocha flavour on the palate. We loved it!
best boat, Best boat buying website, best boat marina website, best boat travel website, best place to rent a boat, boat accessories, boat angler, boat boondocking, boat buyers guide, boat camper, boat camping, boat dealers, boat DIY, boat Fishing, boat Fixer, boat Home, boat information, boat insurance, Boat Maintenance, boat marinas, boat marinas in Alberta, boat marinas in BC, boat marinas in Canada, boat marinas in Manitoba, boat marinas in Saskatchewan, boat marinas in the USA, boat marinas near me, boat products, boat rentals, boat repair, boat road test, boat sharing, boat sites near me, boat supplies, boat Tech, boat tips, boat touring, boat trade, boat Travel, boat traveling, boat travelling, boat vacation, boat vacation cost, boat websites Canada, boating Canada, Boating Canada's Boat Lifestyle Magazine, Boating Lifestyle Magazine, boating website, Canadian marina websites, expert boat information, find a boat dealer, how much does a boat cost, how much does marina cost, how to choose a boat, how to drive a boat, marina products, marina supplies, motor boat, power boating magazine, top boat website, used boat reviews, wine ladies