By Gregg Mansfield
Growing up in Brazil, being around boats are some of Arthur Fusco's earliest memories.
"I was born inside a boat," Fusco said. "My father is 78 years old, and he has a powerboat. My sister works with boats and all my family loves boats. It's in my blood."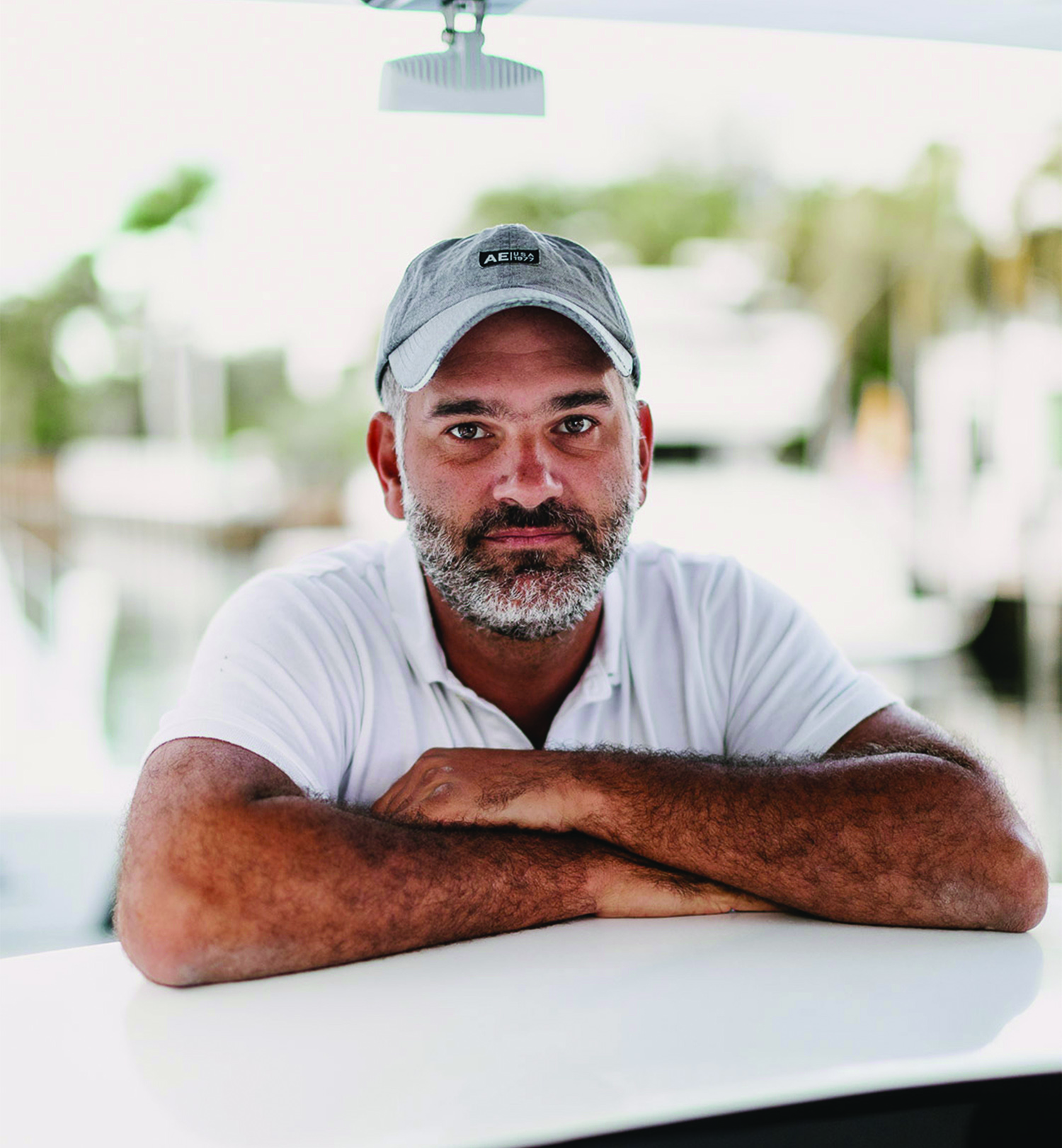 After having built a successful boat business in Brazil, Fusco is looking to do the same in the United States with the newly named American Marine Performance (AMP), which builds a performance center console. Fusco originally named his company ARTH Boats, but opted for a rebrand that is more reflective of the Florida company's current direction.
"When you're talking about AMPs, it's energy, positive energy," Fusco said.
Fusco has spent the last four years building positive energy around the company's sole offering, the AMP 333 center console. It's a long way from building boats in Brazil.
BRAZILIAN ROOTS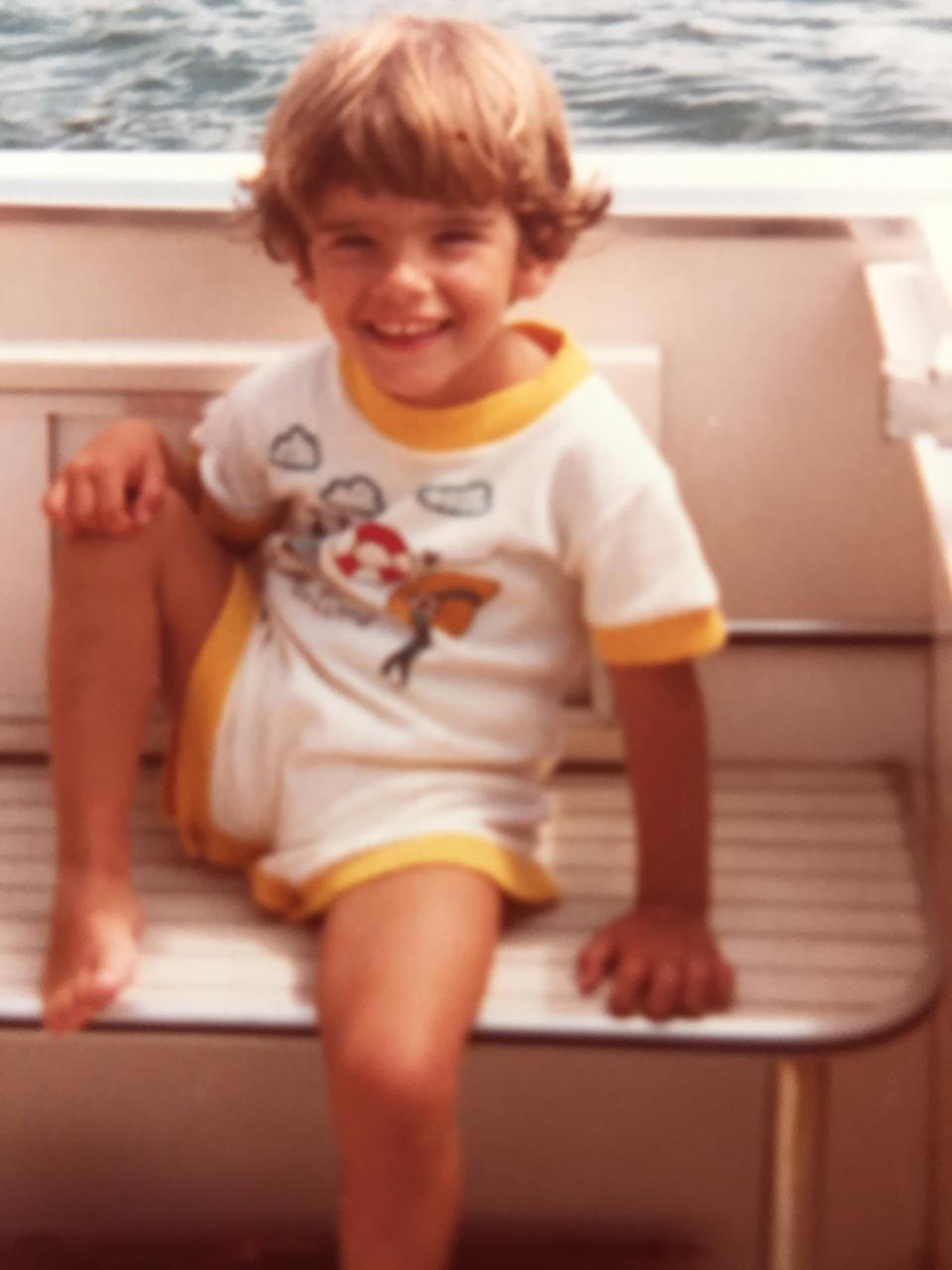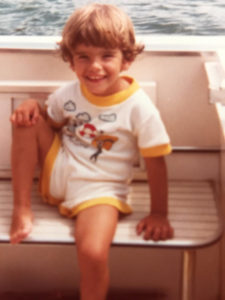 Fusco started his boat company in Brazil after earning degrees in electrical engineering and business administration. The company was one of the larger boatbuilders in Brazil, producing 15 boats a month with 20 dealers across the Latin American country.
The company in Brazil built 11 models from 16 to 54 feet, Fusco said, and were mainly cruiser models. Center-console boats are basically nonexistent in Brazil.
"We have almost 400 islands all close to the beach," Fusco said. "They go to the islands and stay all day long, make a barbecue, sit at a bar and drink. They don't like to fish too much."
Fusco estimates his company built over 2,000 boats before closing it down in 2015 because economic conditions deteriorated so badly in Brazil.
"I had 250 employees, my life was very nice, very good, but we had a big problem with the economy," Fusco said. "Because of the economy, I closed the company (ARTH Boats) and moved it here in 2018."
FLORIDA BOUND
Fusco arrived in the United States with a work visa and spoke only a few words of English. Now fluent in English, Fusco set his sights on Florida's Fort Lauderdale-Miami area with the goal of restarting his boat company.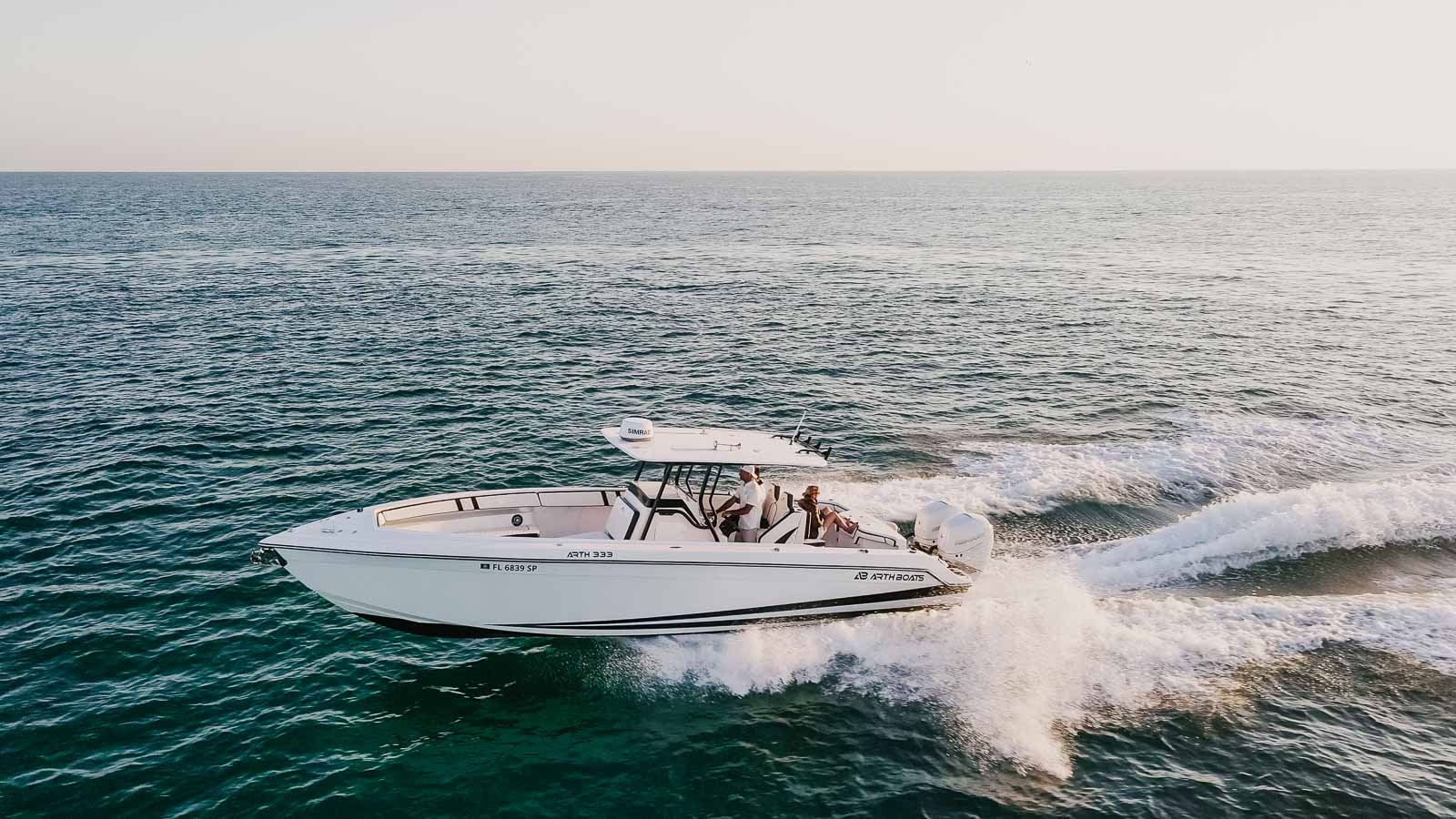 But first Fusco had to familiarize himself with the U.S. boating industry. While boatbuilding techniques are generally universal, Fusco needed to learn everything from the local carbon-fiber supplier to the Mercury Racing sales representative.
Despite his boatbuilding background and education, it wasn't easy for him to break into the South Florida marine industry. Fusco did find some people to bring him up to speed.
"I needed to learn about the system," he said. "After maybe six months, one year, I opened the company and started to (build) the boat. I know only how to make a boat. I don't like to fix boats, I don't like to polish a boat."
AMP 333
The AMP 333 was designed for the center-console buyer looking for great performance on the way to their favorite sandbar. Step inside the cockpit of the 33-foot boat, it's easy to see why the AMP 333 is so appealing to the high-performance crowd.
With an LOA of 35' 5" and a 10' 7" beam, the center console can seat up to 12 people. In addition to helm seating for two people, the AMP 333 has a rear bench, a two-person lounger in front of the console and bow seating.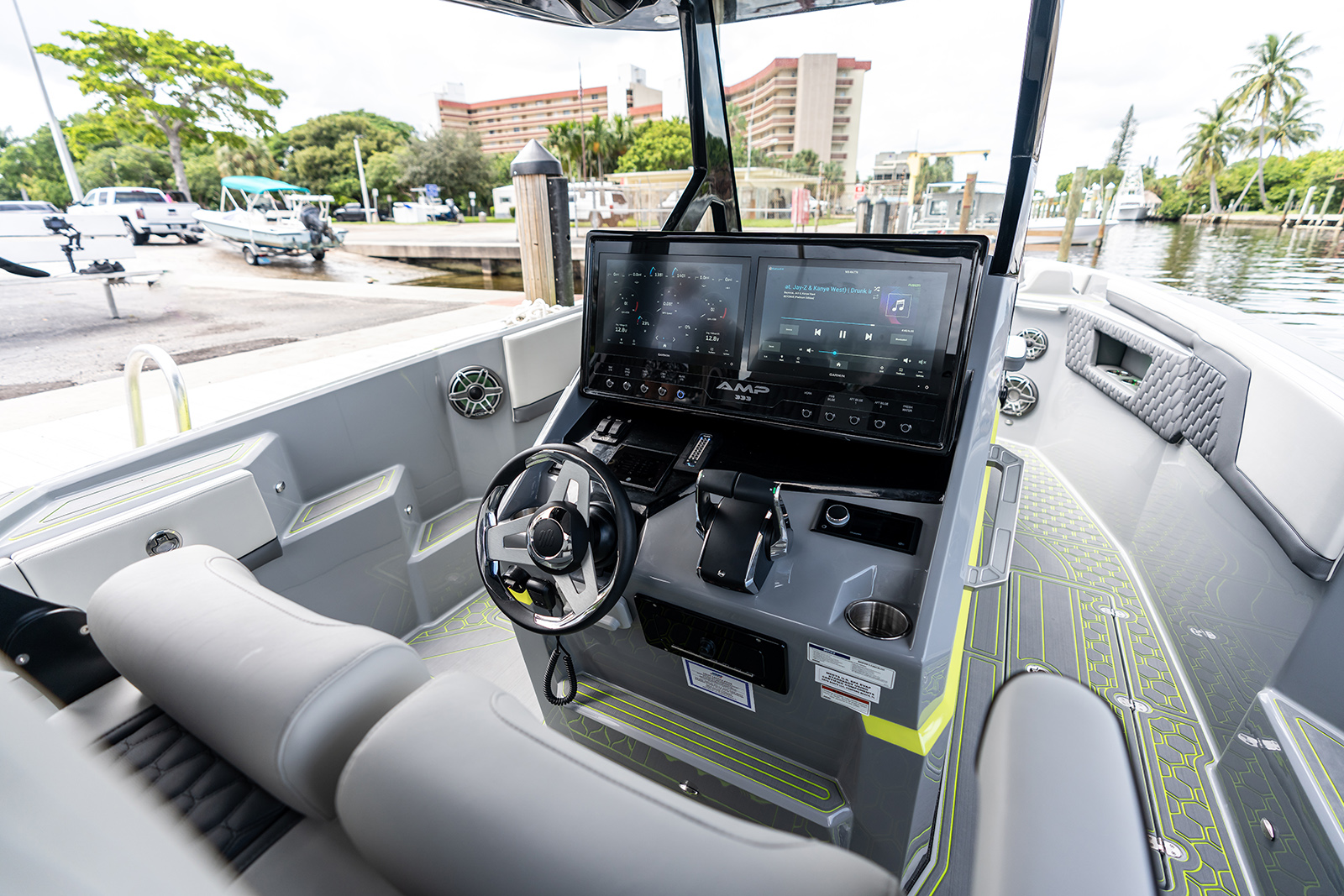 Protecting the helm is a gunwale-to-gunwale hardtop made from carbon fiber. The helm features twin 16" Garmin screens and the command center for the 33 built-in speakers throughout the boat.
"We have a lot of speakers, we have a lot of lights," Fusco said. "It's more of a family boat if they want to travel to a restaurant or go to the sandbar."
Miami Prestige Interiors does the upholstery and covering the sole is comfy GatorStep boat flooring, which comes with a five-year warranty.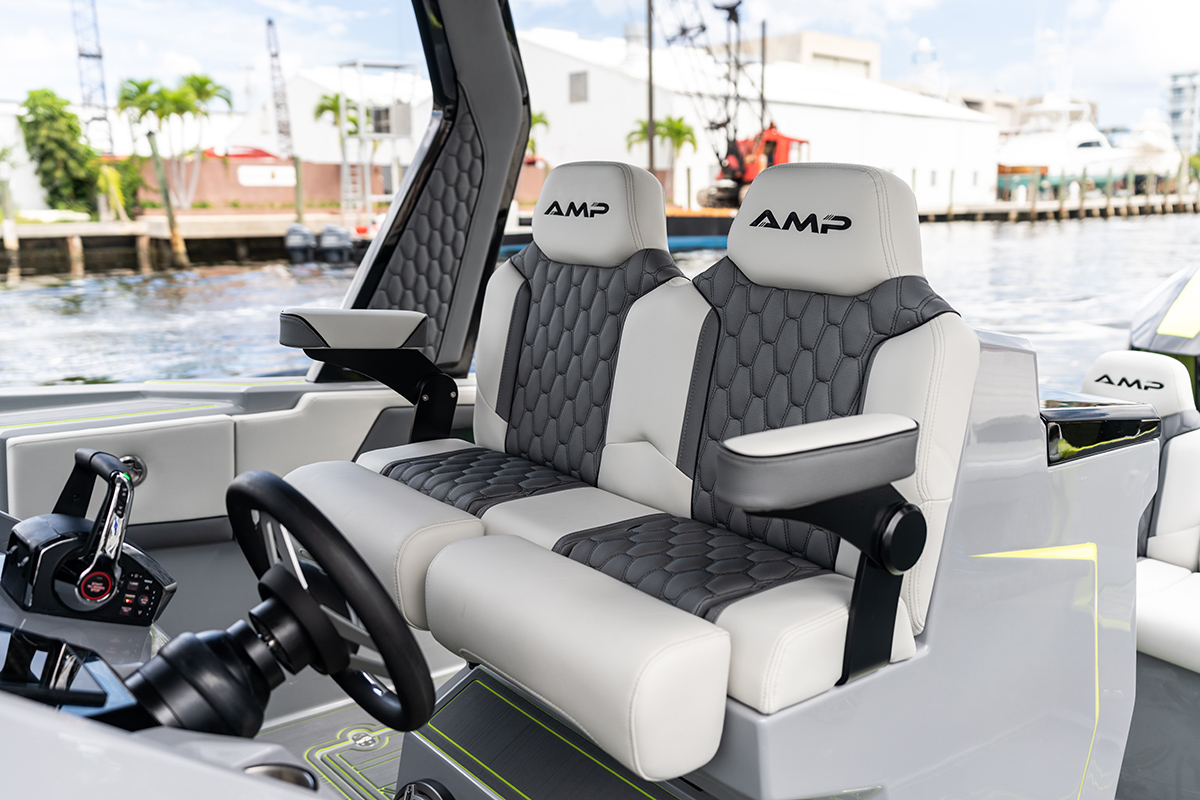 The AMP 333 has spacious accommodations including a berth for overnighting. The boat has a head with a toilet and a sink that has freshwater. If anyone needs a shower, AMP includes a rain shower off the T-top.
"You've got a really nice cabin in a 33-foot boat, most of the competitors do not have anything like that," said Walt Braithwaite, vice president of sales and marketing for AMP.
Even with AMP building up its workforce, Fusco is still very hands-on in building the boats. Braithwaite thinks that is reflected in AMP 333's build quality.
"His boats are solid, highest quality and nothing rattles on there," Braithwaite said. "They are just solid, solid boats."
PERFORMANCE CONSOLE
The AMP 333 is a twin-step hull and is only offered with Mercury Racing power. Buyers can choose between twin or triple outboards from 300R to 500R (300 to 500 hp). The V-bottom is rated for a maximum of 1,500 horsepower.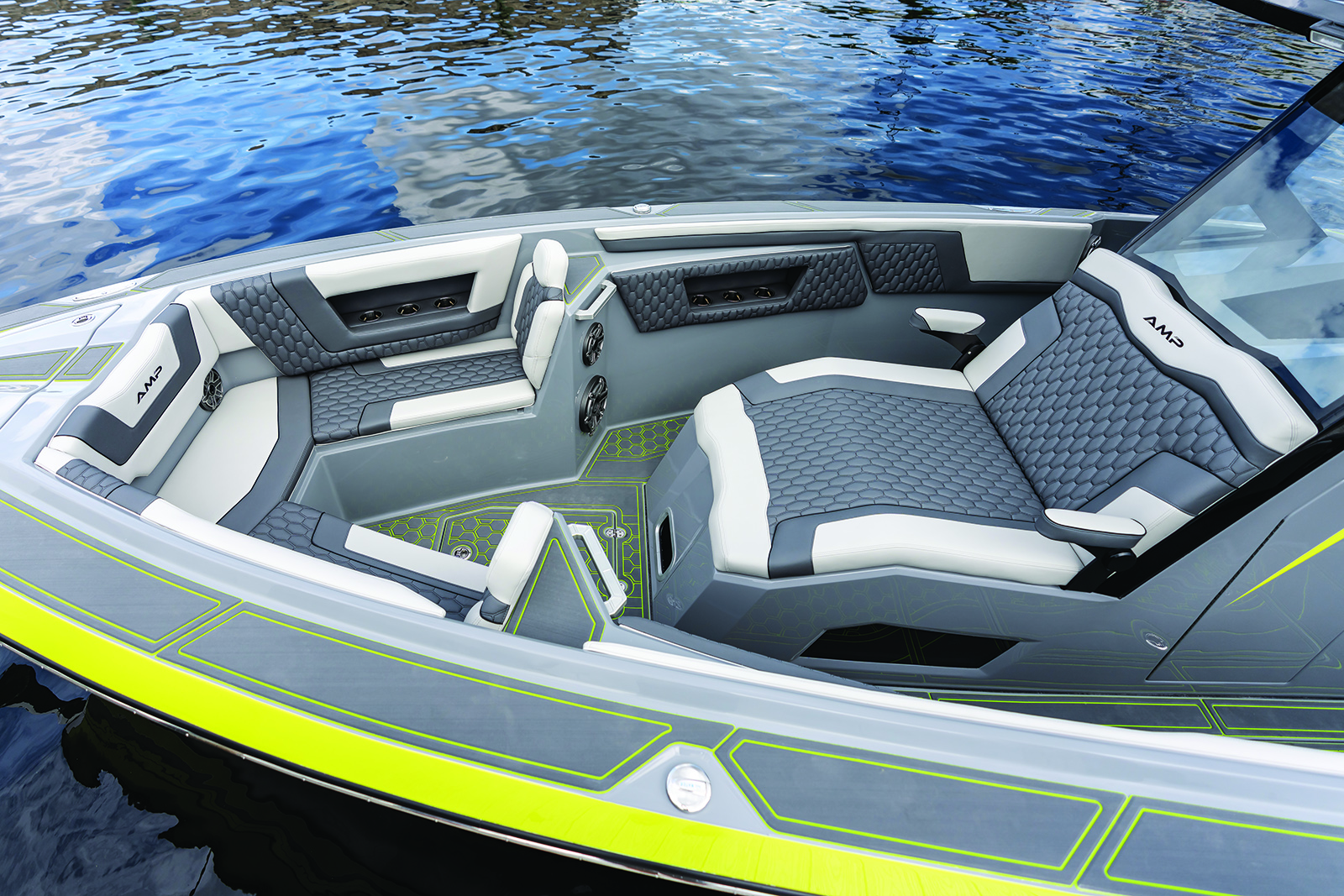 Base power is twin Mercury Racing 300R outboards, but Braithwaite said most buyers are opting for the Mercury Racing 400R outboards. With 800 horsepower on the transom, the AMP 333 had a top speed of 72.3 mph.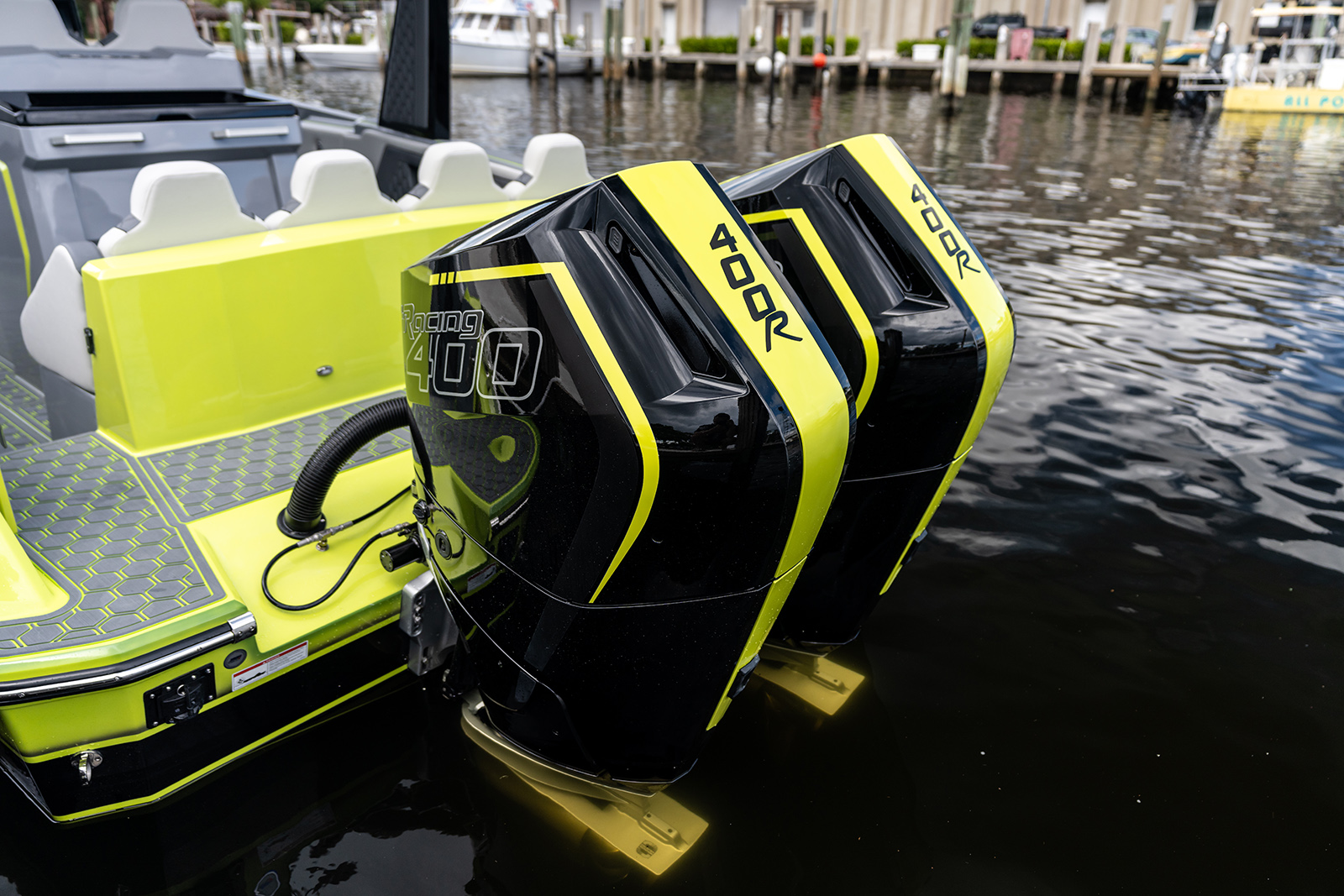 The next AMP 333 being built for the 2023 Fort Lauderdale International Boat Show will have triple Mercury Racing 400R outboards and Braithwaite expects the boat to run between 83 and 85 mph. That's impressive, especially for a boat that weighs 11,000 pounds.
EXPANSION PLANS
Claire Morineau, vice president of operations at AMP, probably has one of the toughest jobs right now in the company. She's not only ramping up hiring, Morineau is looking for a new facility to expand AMP beyond its 10,000-square-foot building in Pompano Beach.
AMP makes the most of the building, handling all the lamination, rigging and painting in-house. When Poker Run Runs America caught up with Fusco in mid-October, he had just landed an order of 10 boats total from a dealership in Canada and another in the United States. AMP is going to need all the room it can get.
"We're looking to get something bigger because right now we're very tight," Morineau said.
Fusco right now plans to limit production to 20 to 30 boats a year, but believes he could sell more center consoles with additional staff.
"My challenge here is to find the employees and the space," Fusco said. "We can sell the boats because the price is nice, and the quality is nice."
LOOKING FORWARD
AMP will need the additional space as Fusco is growing the center-console lineup. First up is the poker run edition AMP 333 that includes quad seating, an extra Garmin screen and the top of the T-top will be painted with the AMP logo. The paint can even be color-matched to the crew's clothes.
After wrapping up the poker run edition, AMP will start production on AMP 433, a 43-foot center console with an 11' 5" beam that is slated to debut at the 2024 Fort Lauderdale International Boat Show.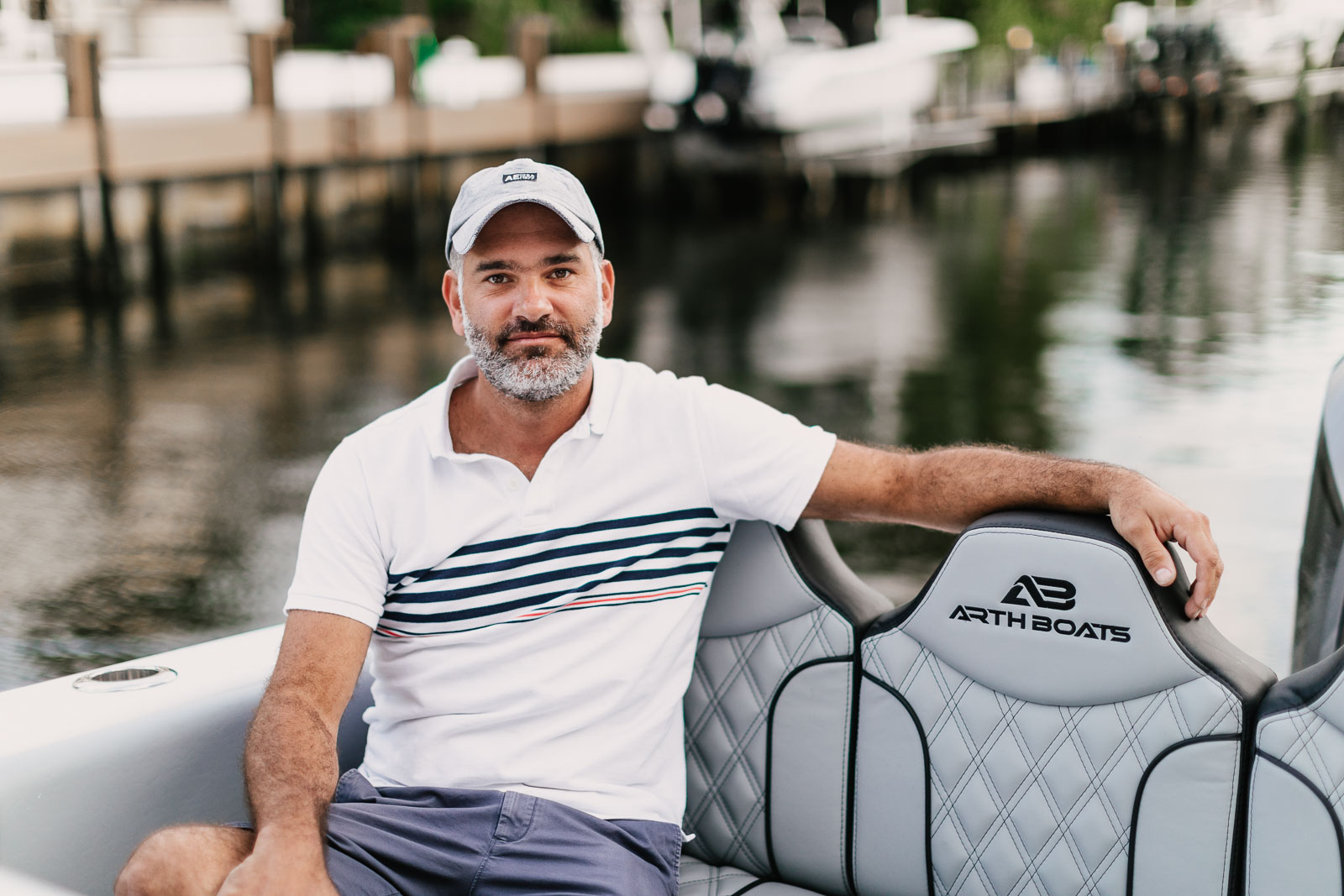 "It will be a new hull, and everything is new," Fusco said.

When it comes to rebranding the company from ARTH Marine to American Marine Performance, Fusco is hoping it will raise the profile of the sport center-console builder.

"(Regardless) of what name is on the boat, we are a serious company that wants to build the best boat possible," Fusco said.     

www.americanmarineperformance.com,   954-852-5252

American Marine Performance, AMP, AMP 333, AMP 433, ARTH Boats, Arthur Fusco, boat amenities, boat business, boat cabin, Boat Company, boat construction, boat customization, boat design, boat design excellence, boat design trends, boat engineering, boat enthusiasts, boat equipment, boat facilities, boat features, boat industry, boat industry professionals, boat innovations, boat interiors, Boat Manufacturing, boat manufacturing facilities, boat manufacturing quality, boat manufacturing techniques, boat performance, boat performance capabilities, boat production, boat production capacity, boat production processes, boat quality, boat safety, boat seating, boat specifications, boat speed, boat speed records, boat technology, boatbuilding, boatbuilding advancements, boatbuilding aesthetics, boatbuilding craftsmanship, boatbuilding creativity, boatbuilding efficiency, boatbuilding excellence, boatbuilding expertise, boatbuilding innovations, boatbuilding mastery, boatbuilding materials, boatbuilding precision, boatbuilding reliability, boatbuilding solutions, boatbuilding standards, boating industry, Brazilian, carbon fiber, center console model, Florida, Fort Lauderdale International Boat Show, Garmin screens, helm design, high-performance boat, high-performance boat designs, high-speed boat enthusiasts, High-Speed Boating, high-speed boating experience, marine craftsmanship, marine electronics, marine engineering, marine industry expansion, marine industry regulations, marine market, marine technology, marine technology integration, mercury racing, Mercury Racing 300R, Mercury Racing 400R, Mercury Racing 500R, miami, Pompano Beach, powerboat, sport center-console, sport center-console market, Sport Fishing, Watercraft American Marine Performance, AMP, AMP 333, AMP 433, ARTH Boats, Arthur Fusco, boat amenities, boat business, boat cabin, Boat Company, boat construction, boat customization, boat design, boat design excellence, boat design trends, boat engineering, boat enthusiasts, boat equipment, boat facilities, boat features, boat industry, boat industry professionals, boat innovations, boat interiors, Boat Manufacturing, boat manufacturing facilities, boat manufacturing quality, boat manufacturing techniques, boat performance, boat performance capabilities, boat production, boat production capacity, boat production processes, boat quality, boat safety, boat seating, boat specifications, boat speed, boat speed records, boat technology, boatbuilding, boatbuilding advancements, boatbuilding aesthetics, boatbuilding craftsmanship, boatbuilding creativity, boatbuilding efficiency, boatbuilding excellence, boatbuilding expertise, boatbuilding innovations, boatbuilding mastery, boatbuilding materials, boatbuilding precision, boatbuilding reliability, boatbuilding solutions, boatbuilding standards, boating industry, Brazilian, carbon fiber, center console model, Florida, Fort Lauderdale International Boat Show, Garmin screens, helm design, high-performance boat, high-performance boat designs, high-speed boat enthusiasts, High-Speed Boating, high-speed boating experience, marine craftsmanship, marine electronics, marine engineering, marine industry expansion, marine industry regulations, marine market, marine technology, marine technology integration, mercury racing, Mercury Racing 300R, Mercury Racing 400R, Mercury Racing 500R, miami, Pompano Beach, powerboat, sport center-console, sport center-console market, Sport Fishing, Watercraft