The Boat Warehouse, a Kingston boat dealership, is making waves in recent months. Owner and President Dave Mayhew has brought a completely different style of boat to Lake Ontario and beyond with the all-new Finnish brand Axopar, designed by Jarkko Jansen. Axopars come with Mercury engines and use Simrad technology.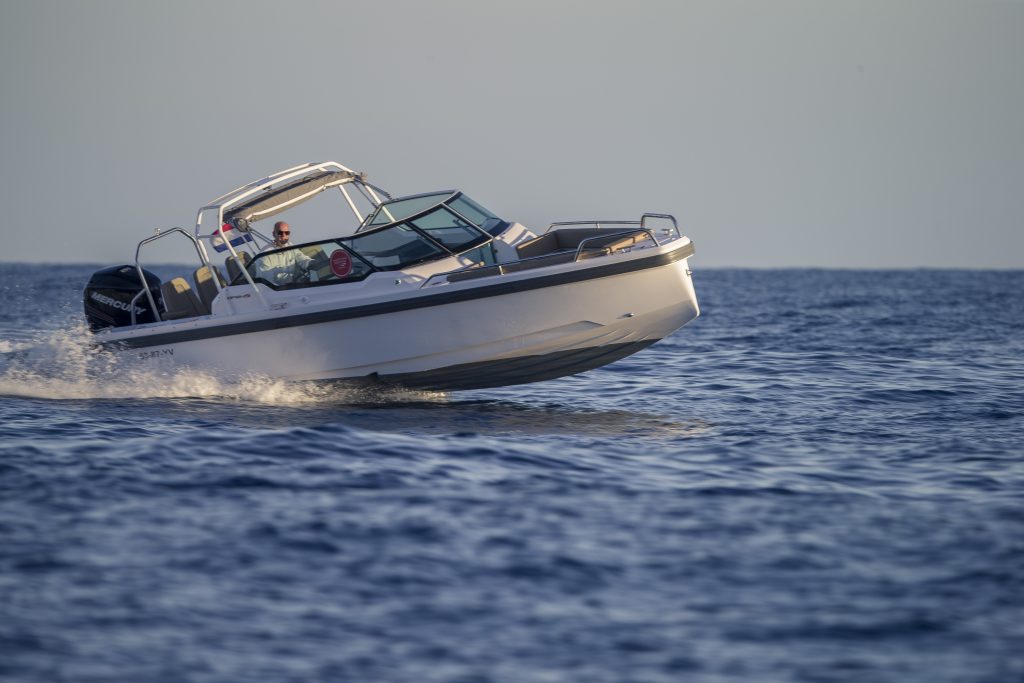 We at Power Boating Canada have seen these boats on display at the Miami Boat Show's past three years but never thought they would make their way to Ontario. This month, after speaking with Mr. Mayhew at the 1000 Islands Poker Run, we learned that had all changed. He's having a remarkable year: Mr. Mayhew has sold out of Axopar boats and simply can't keep up with demand.
As luck would have it, Richard Champagne of Excellence Yachts is bringing another unique design – the Saxdor – to Canada. We had a chance to speak with Mr. Champagne at this weekend's Montréal In-Water Boat Show. That says something: no matter how far you travel or what unique brands you find, Power Boating Canada will be there to tell your story.
Keep with us for more Axopar news next month.
Axopar, Axopar boats, The Boat Warehouse, Wolfe Island