We talk airports, technology, and boating with the Excellence Yachts President Richard Champagne
By Alex Wichert
As I walk into Richard Champagne's office, I am greeted with an informal and rather personable scene. A warm smile, a friendly – albeit COVID-compliant – tap between elbows, and a cordial invitation to take a seat are offered to me. Had I expected differently from Richard Champagne, the Founder and President of Excellence Yachts as well as a man with a groundbreaking technological resume? From what I'd heard of him, this was not out of character. Yet one would be forgiven for expecting otherwise from a man who has run airports and energy projects, created councils and advised NASA, and formed a boat company that is changing the Canadian scene. Champagne, however, spoke as if we'd been friends for years.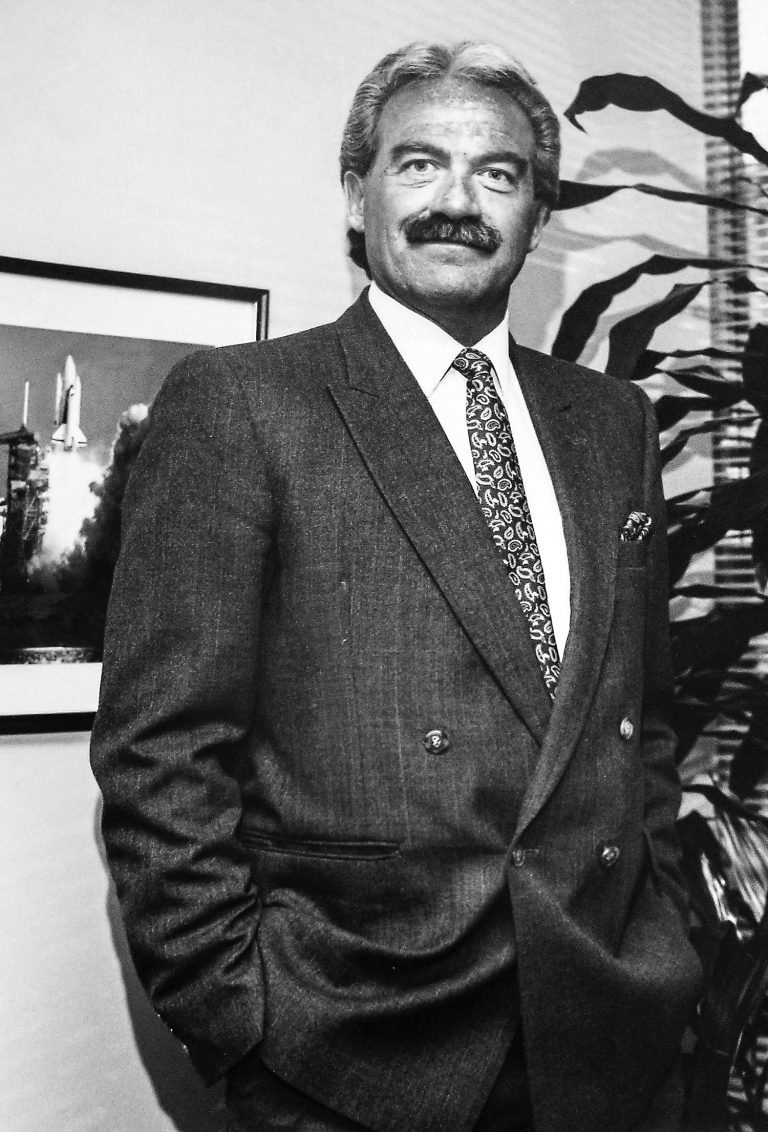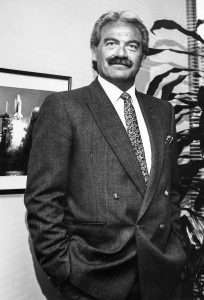 I was there to discuss his life, the early upbringing which led Richard Champagne into the world of engineering and, eventually, into the world of technology. How did he go from air travel to boating, and what makes Excellence Yachts so special in a marketplace saturated with claims of uniqueness? What did Champagne – an individual renowned for his forward-thinking and innovation, I would soon learn – see for the future of boating as a whole? These were the questions I brought to his office in downtown Montréal on a September weekday, and these are the stories he told me.
Richard Champagne credits his approach to life, in no insignificant part, to his early education at The Royal Military College. He was taught values of dedication and determination, and he received a promising start to his career by graduating as a civil engineer in 1967. Champagne was just 23 at the time; he was entering a provincial and national environment at a period of great architectural ambition.
Champagne then received an important posting with the Montréal-Mirabel International Airport, a site under construction yet pivotal for the province of Québec. Responsible for a special governmental zone, Champagne worked in no small way on the airport's surge: he and his team spent $200 million of infrastructure per year for three years, built Québec Autoroutes (highways) 440, 640, and 13, and focused on related infrastructure to support the eleven surrounding municipalities. These efforts, of course, were intended to produce maximum impact on the area and take advantage of all new infrastructure for the airport.
Champagne's efforts were noted. He followed this job with a posting as Vice President of the James Bay Development Corporation. At the time, it was the largest hydroelectric project in the world with 10,000 megawatts. Champagne was still just in his late twenties; the next closest person on the board was sixty-five. He responds with a deep and genuine laugh when asked about this disparity.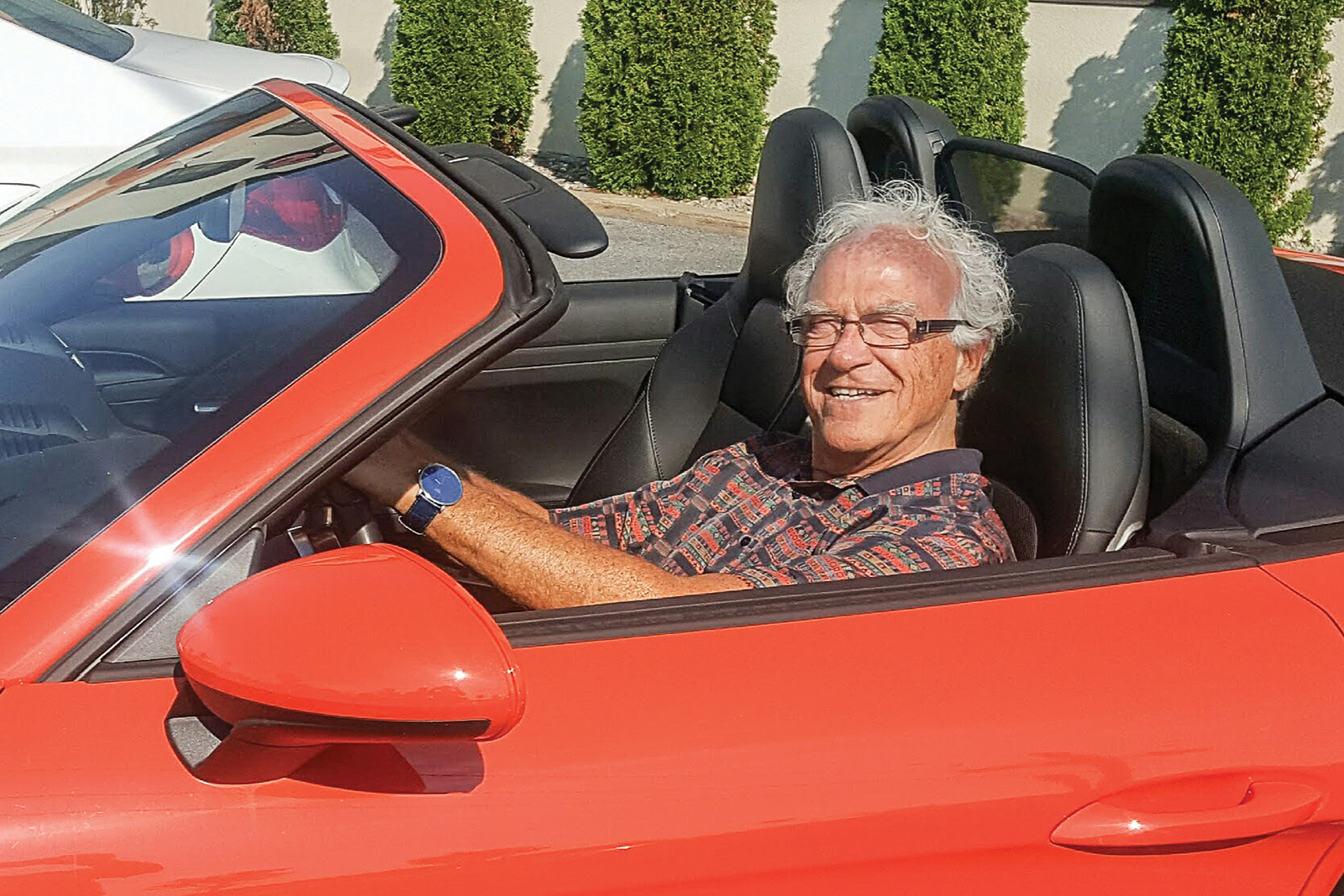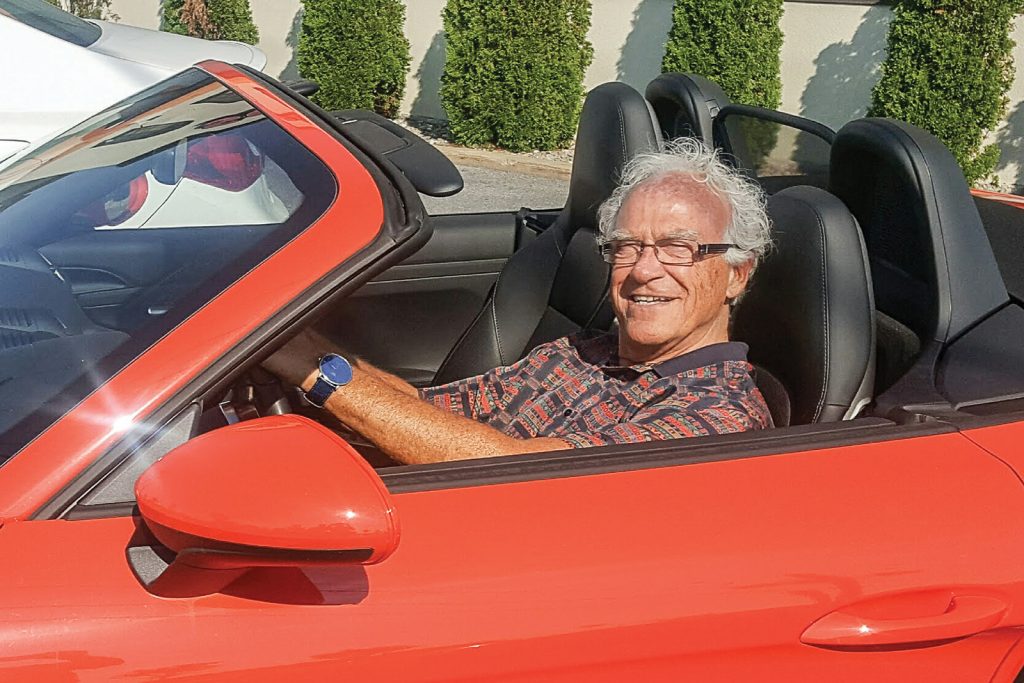 "I was a hard worker and achiever," he says. The rationale, I figure, is as simple and honest as that.
James Bay was, however, quite the undertaking. Richard Champagne was again responsible for infrastructure development; he and his team built 365 miles of road in 365 days in semi-permafrost. The overall project – including aircraft purchases, eight ILS airports, and the new city of Radisson– was part of a $15.5 billion enterprise which was kept on time and under budget. Champagne credits then-Prime Minister Robert Bourassa for their good mandate, saying they were very happy to be part of such an achievement for Québec and Canada as a whole. Still, such a delivery timeline is relatively unheard of in any conditions let alone those of the project.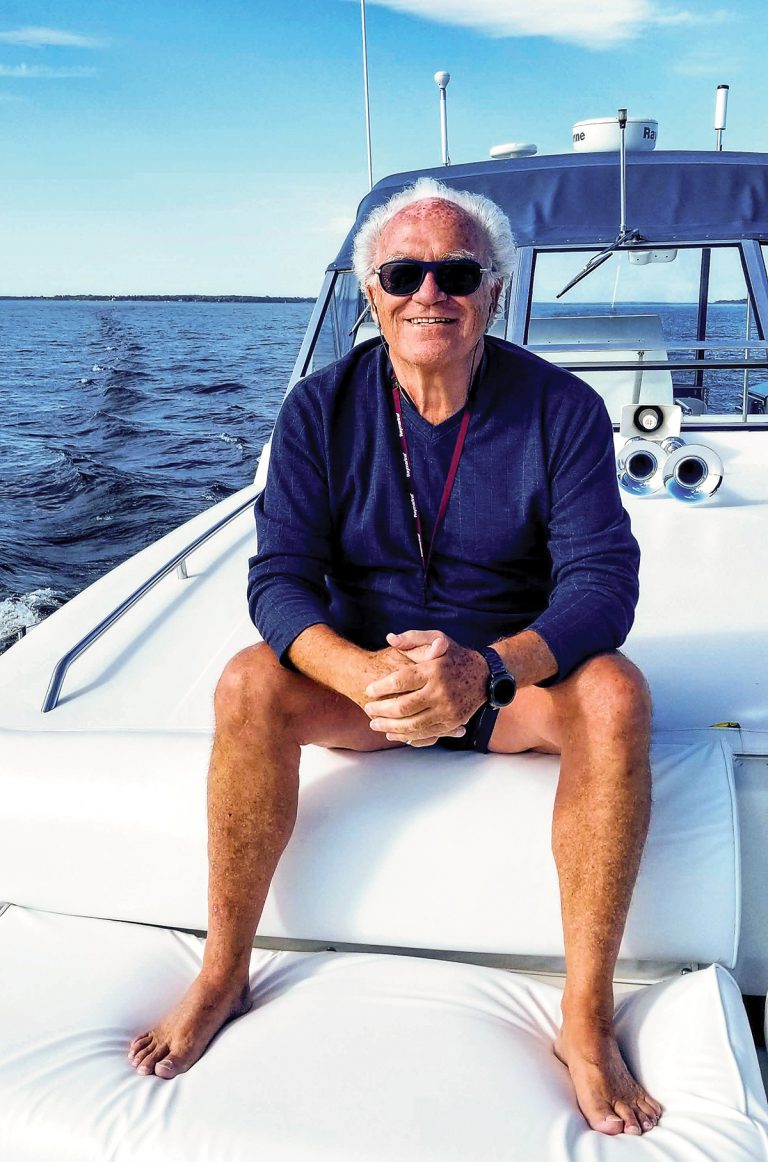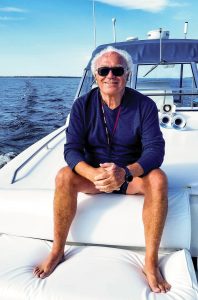 Champagne had clearly proven his knowledge of the airline businesses. If he understood airports and aircraft, the thinking went, he would be capable of reviving the struggling airline Québecair as its new Chief Operating Officer. Accepting the role, Champagne started running Québecair in 1979 and at the age of 35.
Champagne tells a striking anecdote about his tenure with the company. Hired in December, he had a meeting with the Imperial Bank of Commerce at their head office in downtown Montréal. Upon arrival, Champagne was informed of plans to close the company December 31st due to a credit margin two million dollars over the three million limit as the owner gave him an unaudited financial statement. Champagne responded with humour.
"I said, 'well, that's going to be a short assignment,'" he laughs to me, now more than forty years later. He took the decision seriously, though, and vowed he would return before the 31st deadline. Champagne called a broker friend in Florida, offering to sell three of the airline's crafts for $3 million. The friend, however, would not bite: the craft were obsolete, he said, and were not worth $500,000 for three. Champagne offered to buy the craft back at $3.5 million in six months, and his friend relented – he transferred the money to Champagne who then went to the bank and declared a positive credit margin as the aircrafts were zero in his book.
This kind of "outside the box" thinking became consistent with Champagne's approach. Today, airline passengers may travel into the plane within a jet bridge, the indoor connector which links to the actual craft. At the time, Champagne explains, these jet bridges were nonexistent for regional airlines in Montréal. Quite often, passengers travelling to Florida would need to stand in a foot of snow –without winter boots – and in the rain to reach the Sunshine State. Champagne made a joke about giving passengers umbrellas, but the idea took off: for $169, Québecair customers soon found themselves travelling to Florida daily – from Montréal and Québec City –with champagne, filet mignon, and umbrellas for all. They made a $3 million profit during this operation to Florida and received overwhelmingly positive reception.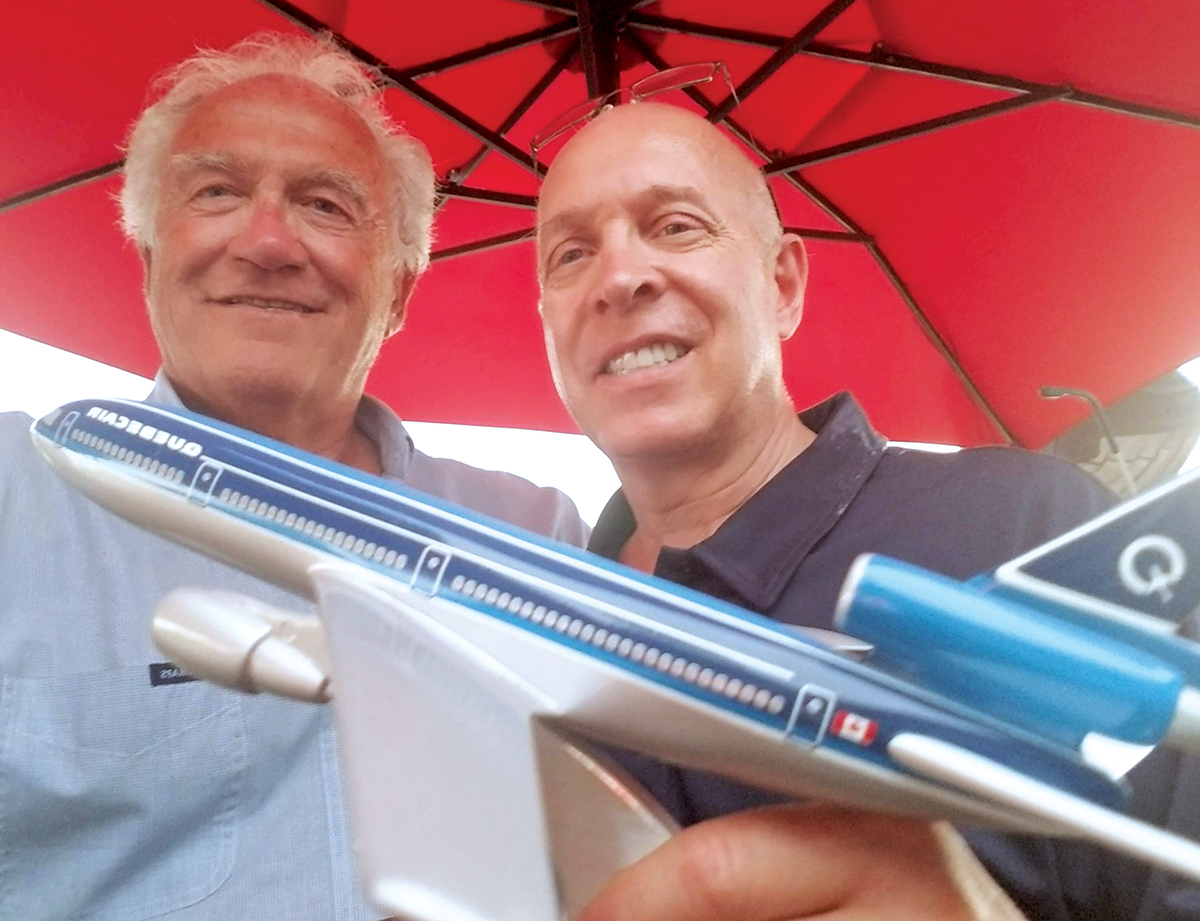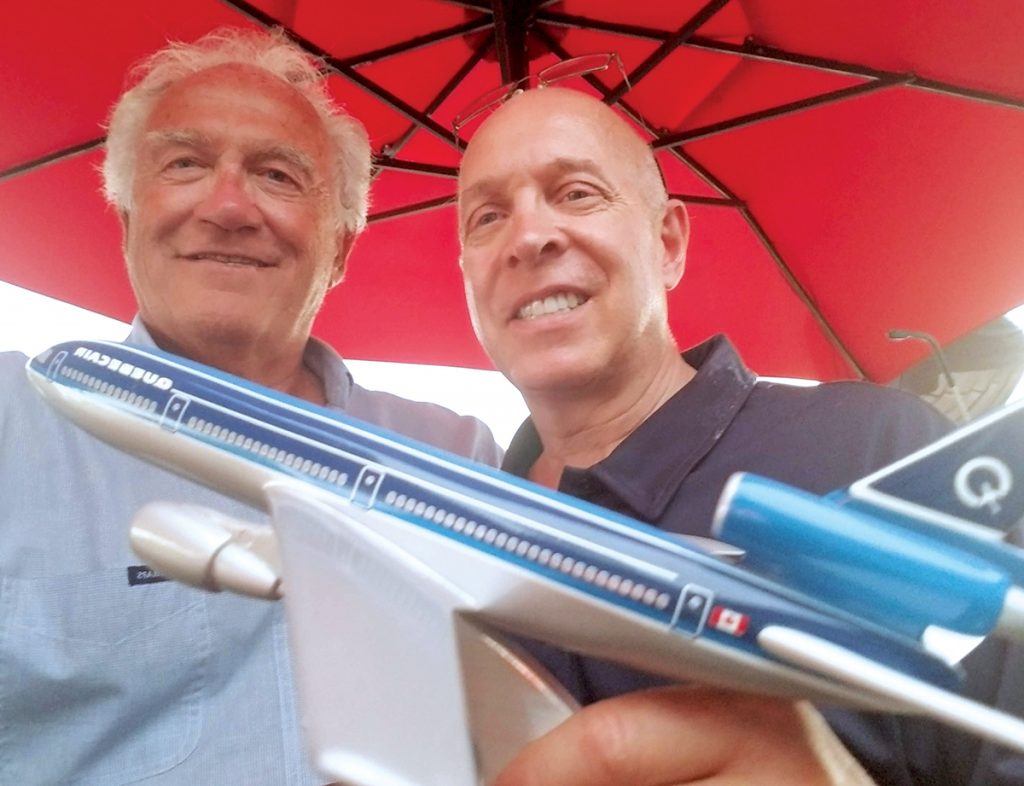 The airline's reputation, meanwhile, also required a jolt. "'Time to spare? Fly Québec Air,'" Champagne recounts the old joke to me in his office. "I said, 'this will never happen again with me.'"
He was right: after year one, they were the most on-time airline in North America. Champagne gives me a triumphant and well-earned smile.
"We changed the saying."
Yet Richard Champagne was also destined for other ventures. He formed the Hydrogen Industry Council of Canada, a regrouping of the industry interested in and related to hydrogen, for expanded research and development. This collective included manufacturers such as Air Liquide, technology corporations such as Ballard Power Systems, and other big companies like Esso and Shell. Established in Montréal but with a satellite office in Calgary, the council made a conscious effort to never receive more than 49 percent of their funding from the government. At the age of 38, Champagne's shrewd wisdom was on display. He knew how important it was for the council to control their own decisions and not find themselves beholden to external influences.
During his ten years with the Hydrogen Industry Council of Canada, Champagne was involved in $600 million dollars' worth of industrial projects, two liquid hydrogen plants in Québec, and two projects in Calgary – one of which involving the first hydrogen pipeline which recuperates by-product hydrogen that would otherwise be lost in the region for the oil industry. The liquid hydrogen plant in Québec, meanwhile, was the first plant with the Stuart électrolyser Cell and contributed to NASA's space program; Champagne found himself as an advisor to the agency as well as the Russian Space Program because of his work on this front. He was so successful, in fact, he formed similar hydrogen programs in the United States, Japan, Russia, and China – Champagne travelled the world explaining his successes, leading conferences, and offering advice as a hydrogen specialist.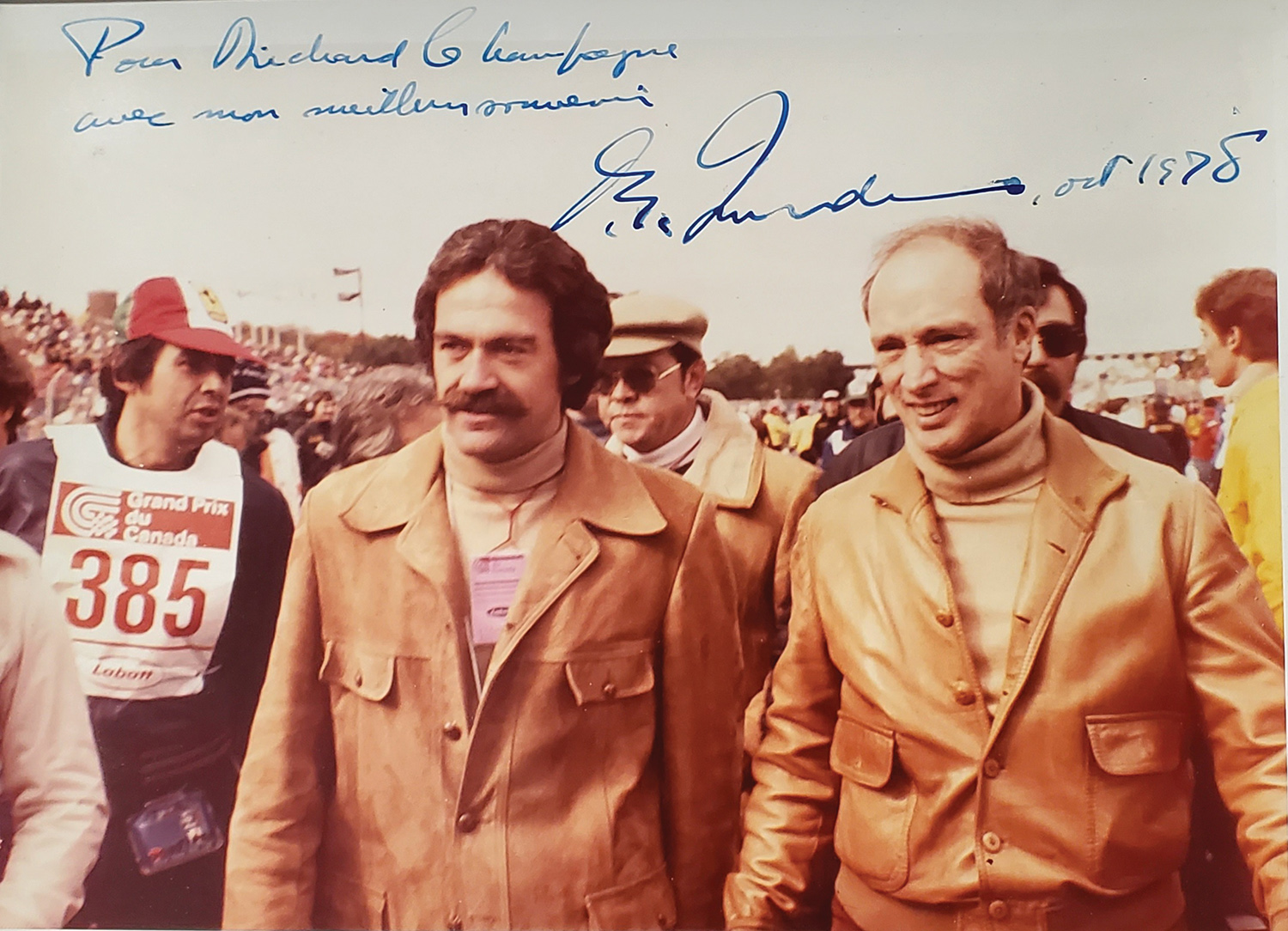 Throughout his career, however, Richard Champagne never abandoned his passion for boating. He grew up on the water and had a little fishing craft at just twelve years of age. Active at both the national and international levels for swimming competitions, Champagne has held a love of sun and water from his earliest memories. For these reasons, he took every opportunity to learn more about the boating business. Champagne would make a point of travelling to European, United Kingdom, American, and Canadian boat shows every year. After fifty years of networking and following trends in both new materials and technology, Champagne felt confident in his own insight. He could see the evolution of electronic systems in cars and knew such an H2 energy revolution would one day come into boating. He also noted the new wave of carbon fibre and advanced glass on boats, marking that this was something to be taken seriously.
"New material," he explains to me, "was one of my fortés."
Taking a few friends with him, Champagne entered the boat business with the many career lessons he'd learned. The most pivotal: people. When at James Bay, for example, Champagne knew aircrafts and airports. He understood the technical aspects and technological requirements. It was not until he began running Québecair, however, that he realized he did not truly know what airline management entailed. With 150-160 passengers on each flight, management logistics to oversee, and public relations to manage, Champagne realized that a leader requires more than simply aircraft and airport knowledge. How one deals with all minute planning – involving the needs, demands, and foibles of actual people – determines a successful business.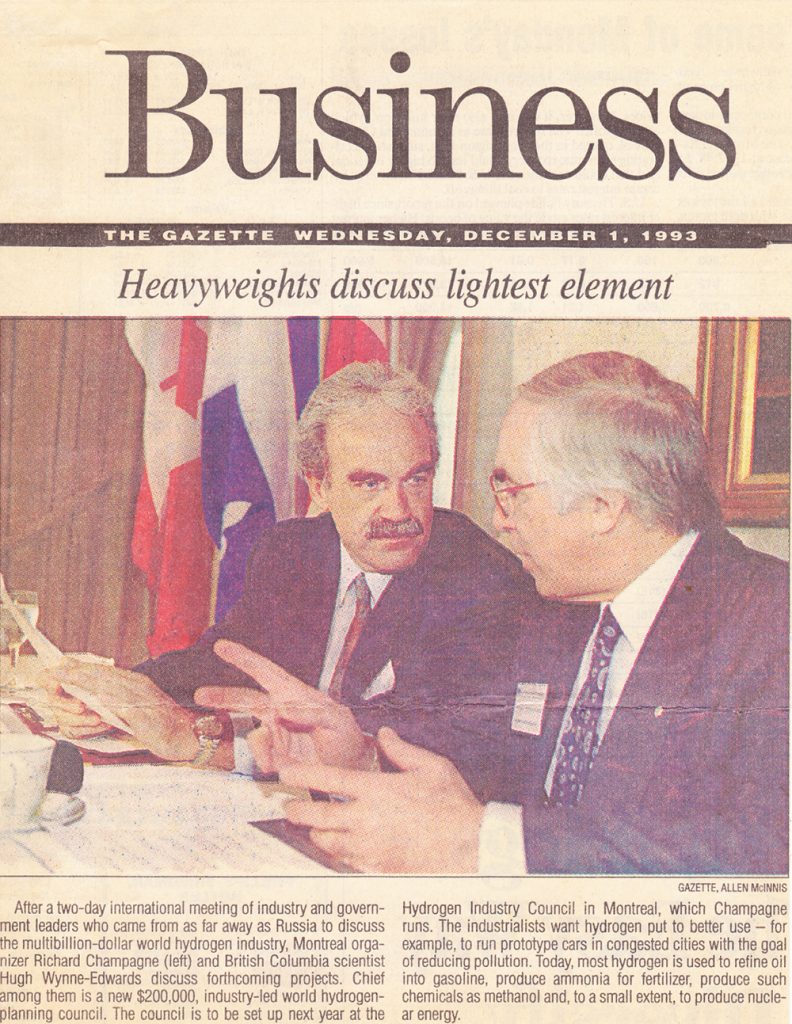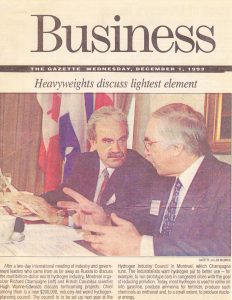 For this reason, Champagne came to the boating industry with humility. He was extremely familiar with boats and marinas but sought to learn from the best professionals over the course of a three-year span. In July 2019, he created Excellence Yachts and officially became a dealer. A fresh test stared Champagne down: what brands to carry? With any type of new business, Champagne explains, the best or most well-known brands are always already taken. How does a relative newcomer enter the scene?
Champagne made two pivotal decisions at this time. The first was that, if there were not any conventional dealerships available, he should rely on his international network for new manufacturers from abroad.
"We looked at the stability, we looked at the novelty, creativity, technology use of some of the manufacturers," he says. Excellence Yachts targeted some number of brands popular in Europe but virtually unknown on North American shores. These efforts were informed by Champagne's second vital decision to not own a marina. Rather than dedicating significant time to managing a marina, he thought, Excellence Yachts would focus solely on importing, marketing, and selling boats. The result? Excellence Yachts has now introduced the Cobrey, Delphia, Saxdor, and Rand lines to Canadian markets and beyond.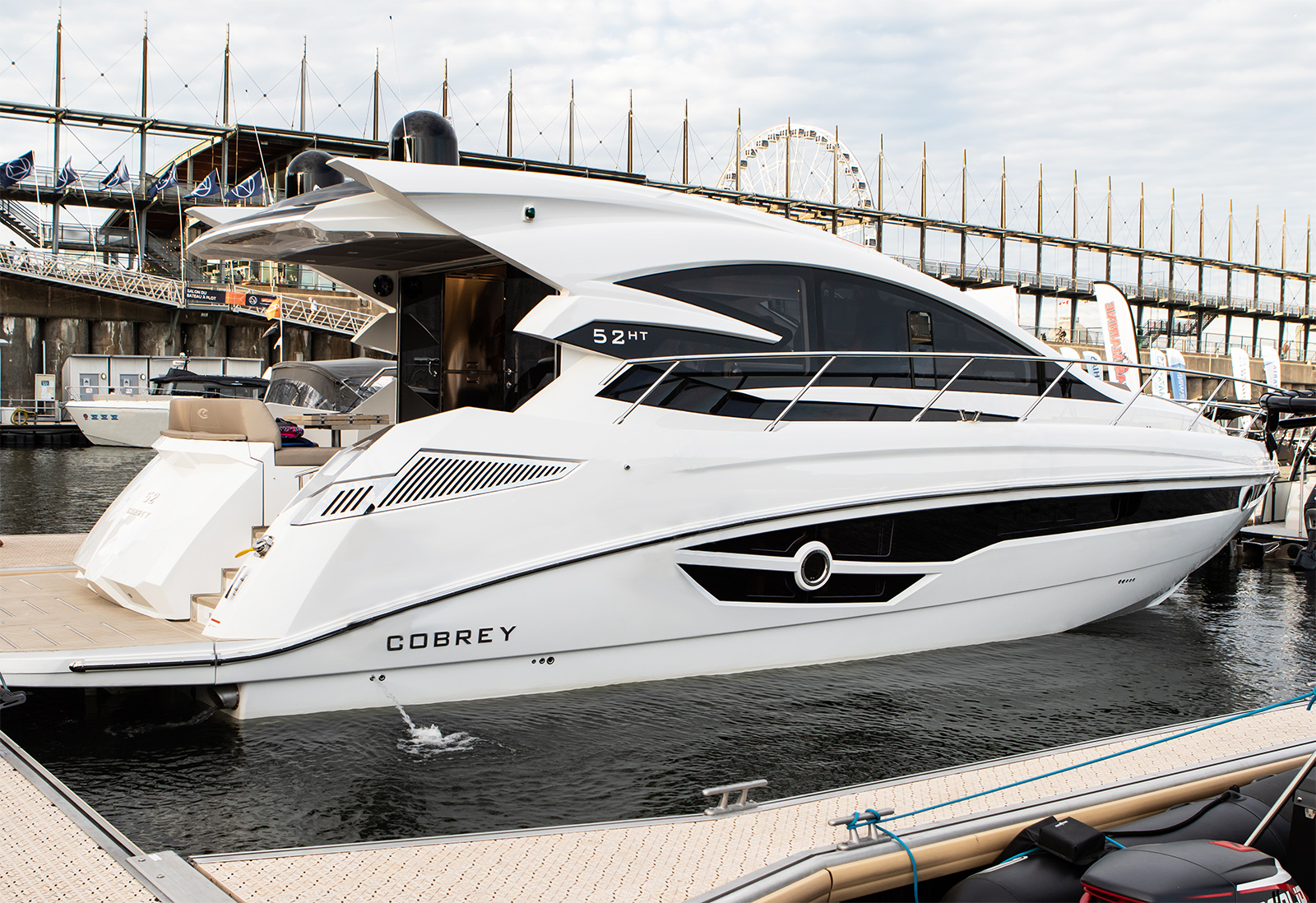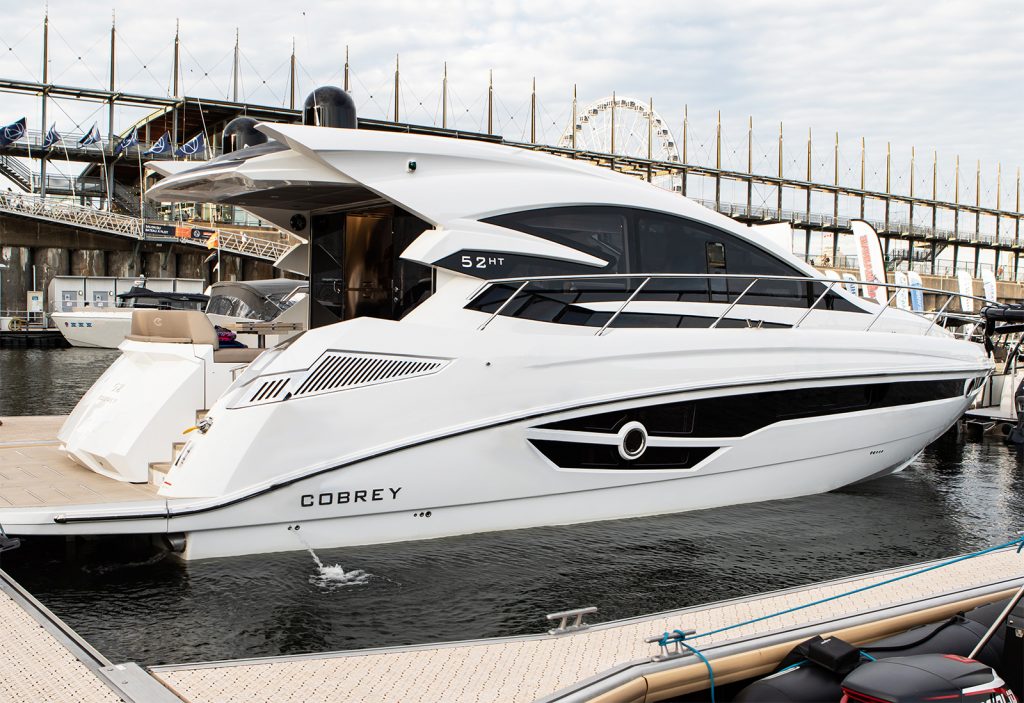 These four brands bring novel technology and innovative approaches in their own way. They had all expressed interest to enter the North American market but, prior to Excellence Yachts, had not found a strategic entry point which would take into account Canada's varied geographical, demographic, and cultural demands. Champagne is aware of the fact that the Halifax dealer is not the same as the Québec dealer – part of Excellence Yachts' approach involves strategic marketing tailored to a respective area.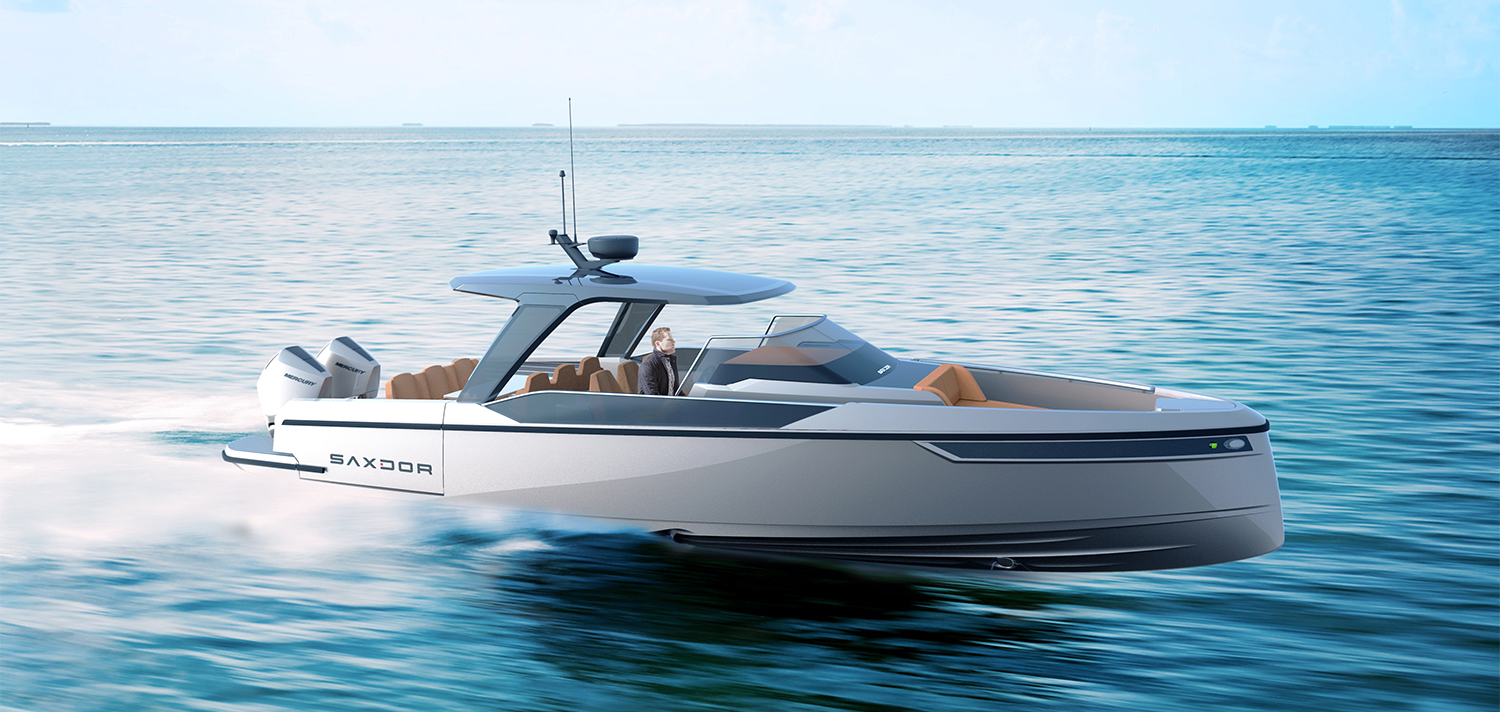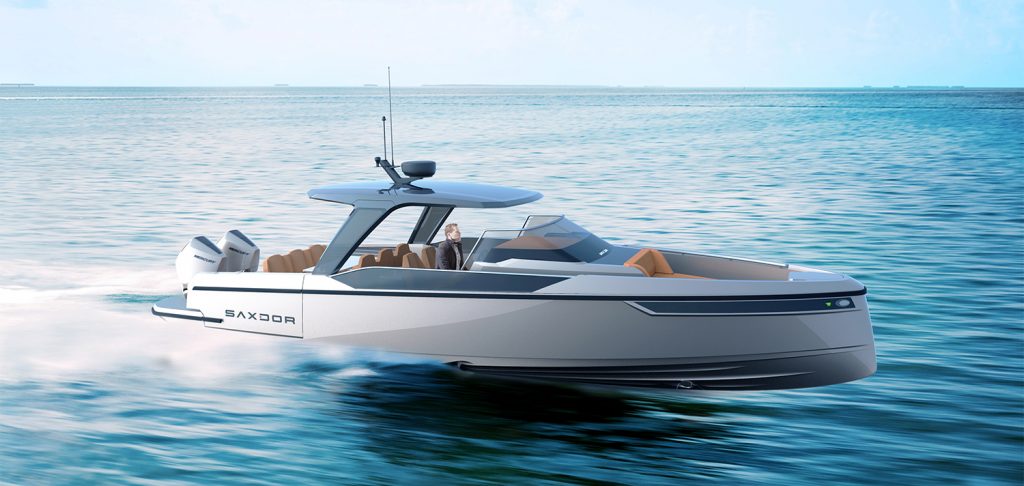 At the mention of "tailored approaches", Champagne begins describing the Cobrey yacht. Typically, only boats 80 feet or longer offer widespread customization of wood, colour, leather, interior modifications, and other tastes. Anything below such a size contains a few selections but are, generally, mass-produced. Not so with the Polish-built Cobrey: the 52-foot model displayed at Montréal's In-Water Boat Show September's showcased a boat with 180 types of wood to select, 20 leather options, various hull and deck options, appliance and room choices, technological selections, and other nearly limitless modifications which mean no two boats will ever be the same. Cobrey has been in Europe for some fifteen years, but Canadian audiences saw one for the first time during the in-water boat show. Cobrey's manufacturer, Richard Champagne explains, was delighted to see the Cobrey's showstopping world premiere in Montréal.
"More and more, the young generation is interested in quality," Champagne says to illustrate the difference between the Cobrey and typical assembly line production.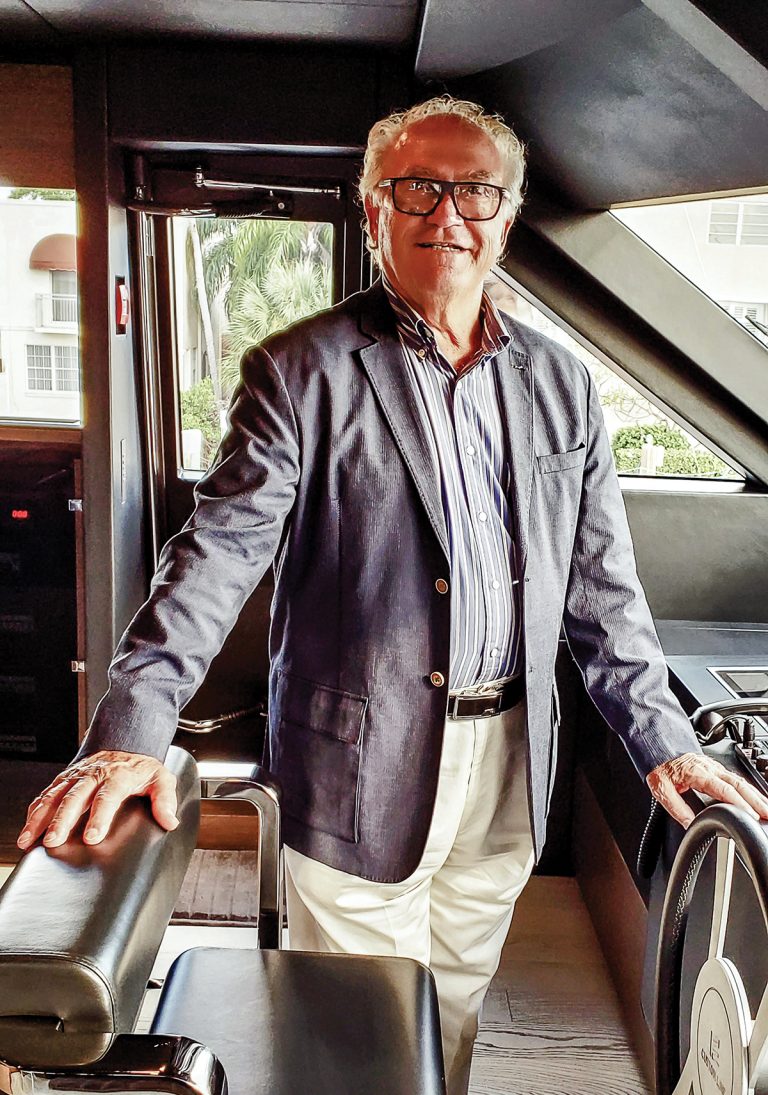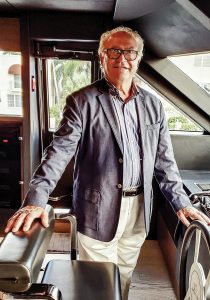 Another Polish brand, the Delphia, was formed thirty years ago and eventually purchased by Beneteau. Champagne explains that these craft are not ocean boats – they are manufactured for the European canal or lake, and they are an affordable, simple, effective boat for families to enjoy. While price tags with six zeroes cause a stir, many people want a boat they can enjoy during their holiday on Lake Champlain or Lake Ontario. Champagne says this is the perfect boat for such a market. It combines a particular niche with a particular form of technology.
At the forefront of this technology, however, is the Rand. It makes perfect sense that a man such as Richard Champagne would see the promise of a sustainable boat. The Danish-designed craft can handle rough seas and offers a reliable, family-oriented build made all the more impressive by its eco focus. Built in-part with recycled water bottles and running on a lithium battery, the Rand reaches speeds of up to 40 mph. Champagne, with his comprehensive background in the energy sector, is impressed: the boat – ranging from 18 to 40 feet – offers a promising fusion of green innovation and pure power.
As Excellence Yachts continues to introduce new models into Canadian markets, Champagne continues to look to the future; the new, revolutionary brand Saxdor stands on his radar. He sees more Canadians gaining interest in superyachts but simultaneously notes the lack of big brokers in the country. There are no important international brokerage firms within Canada, Champagne explains, for boats of 80 feet or above – Rich Champagne Yachts, a division of the Group plans to both advise Canadian audiences on large yachts ownership and develop brokerages for this currently untapped market.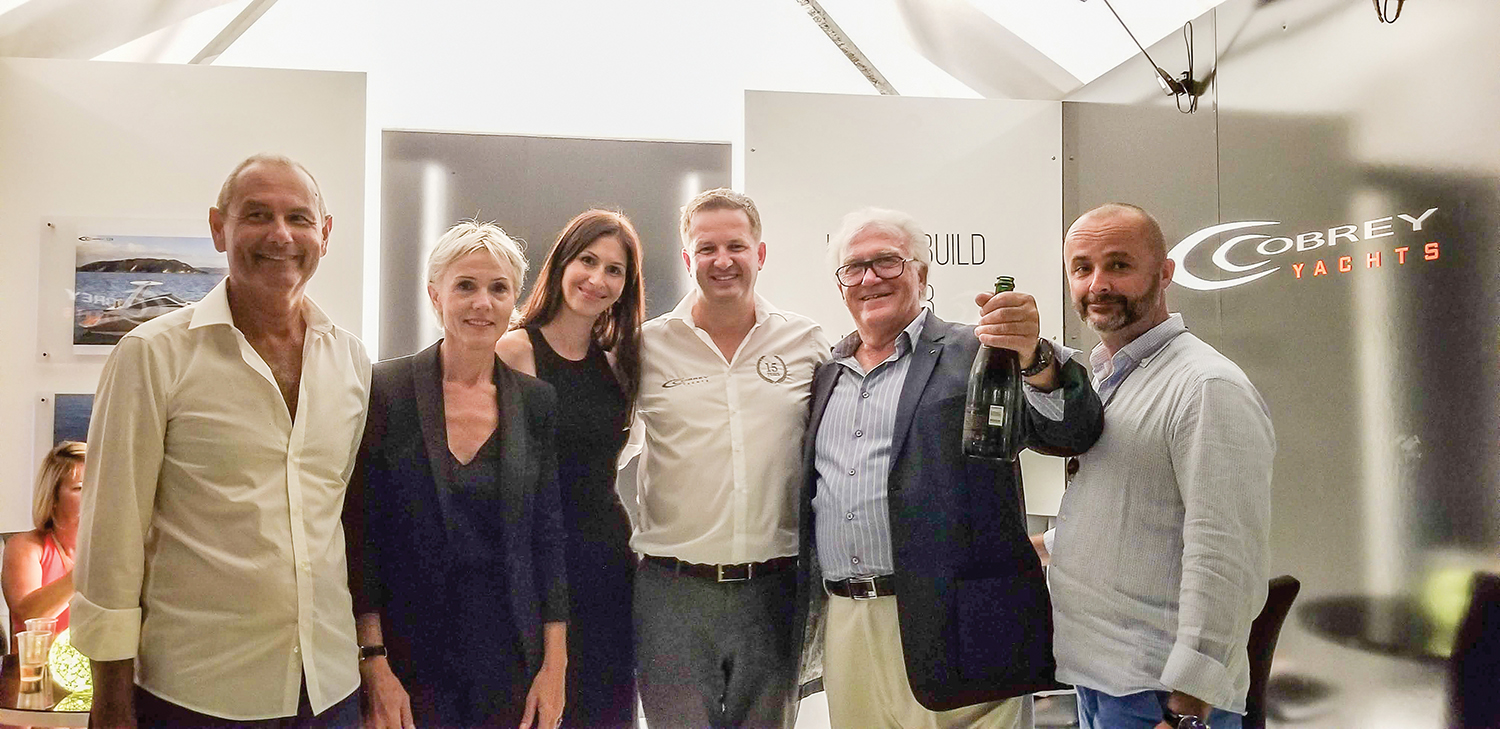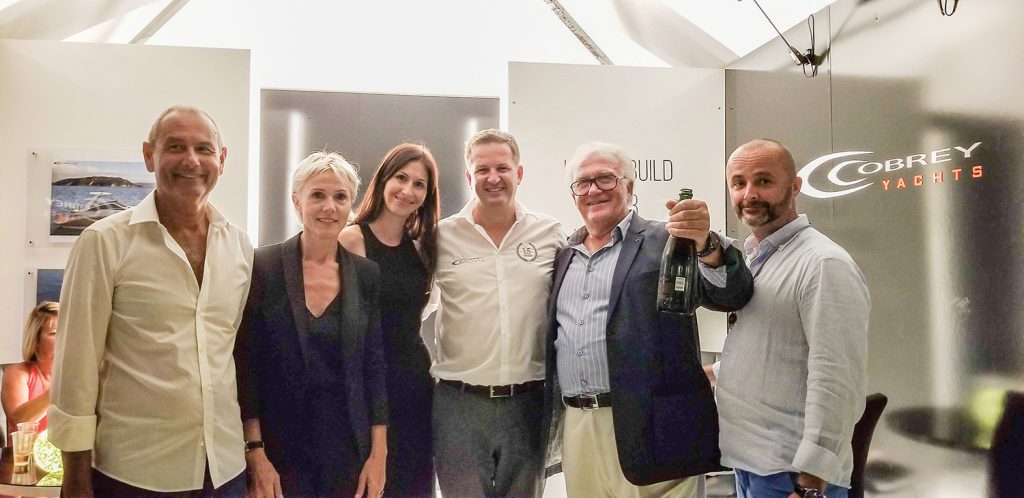 With mega yachts, of course, come mega problems. The largest problem is that of business. Champagne explains that there must be a purpose for why a mega yacht will travel to a location, as people need attractions to pique their interests. Nassau of the Bahamas is a successful location precisely because of its wealth of charms. Visitors can find family activities, casinos, parks, pools, and museums while soaking up the warm weather. Champagne sees this element as pivotal for the future of the Canadian superyacht industry.

I lean back in my chair as our conversation dwindles to its conclusion. Richard Champagne has spent the better part of ninety minutes on a journey that began as a child and continues to this day. He leaves me with a lasting assurance: during all of Excellence Yachts' selling, importing, and marketing, their most important aspect is the client's satisfaction.

"We are there to make sure that [the client] gets the best service – this is what we're all about," Champagne says. "Excellence! Nothing less."

For a man who has accomplished so much, nothing less almost comes with the territory.  

Best boating trips, best boats, Best marinas, boat, boat adventures, boat destinations, boat lifestyle, boat Lifestyle Magazine, boat marina sin BC, boat marina sin Ontario, boat marinas, boat marinas in Alberta, boat marinas in Canada, boat marinas in Manitoba, boat marinas in New Brunswick, boat marinas in Newfoundland, boat marinas in Nova Scotia, boat marinas in PEI, boat marinas in Quebec, boat marinas in Saskatchewan, boat marinas near me, boat rentals, boat touring, boat Travel, boat trip planning, boat trips, boat USA, boat vacations, Boating, boating magazine, excellence yachts, go boating, go boating Canada, how to drive a boat, Marinas, power boat travel, richard champagne, where to boat Best boating trips, best boats, Best marinas, boat, boat adventures, boat destinations, boat lifestyle, boat Lifestyle Magazine, boat marina sin BC, boat marina sin Ontario, boat marinas, boat marinas in Alberta, boat marinas in Canada, boat marinas in Manitoba, boat marinas in New Brunswick, boat marinas in Newfoundland, boat marinas in Nova Scotia, boat marinas in PEI, boat marinas in Quebec, boat marinas in Saskatchewan, boat marinas near me, boat rentals, boat touring, boat Travel, boat trip planning, boat trips, boat USA, boat vacations, Boating, boating magazine, excellence yachts, go boating, go boating Canada, how to drive a boat, Marinas, power boat travel, richard champagne, where to boat