Eagle Canvas Company has been flying high in the marine industry for 40 years.
By Eric Vienneau
From car interior upholstery to marine fabrication and canvas, Eagle Canvas Company & Marine Upholstery has been a leader in the industry for 40 years! The company started with an interest in antique cars which led them to car interior upholstery. Soon after their focuses landed on marine upholstery canvas and tops. Now, they service Burlington, Hamilton, Oakville, Milton and the rest of the GTA.
Owner Greg Vola had an interest in antique cars which propelled him into the car interior upholstery business. With his carpentry background, he taught himself how to sow to perform the upholstery himself. 
"As [the company] grew we started to do a lot of upholstery for marine fabrication and repairs," Greg said. "We did a lot more canvas' as well, and when we got into the boat shows around 1986 or 1987, we connected with dealers and boat companies such as Bayliner, SeaRay, Prowler etc."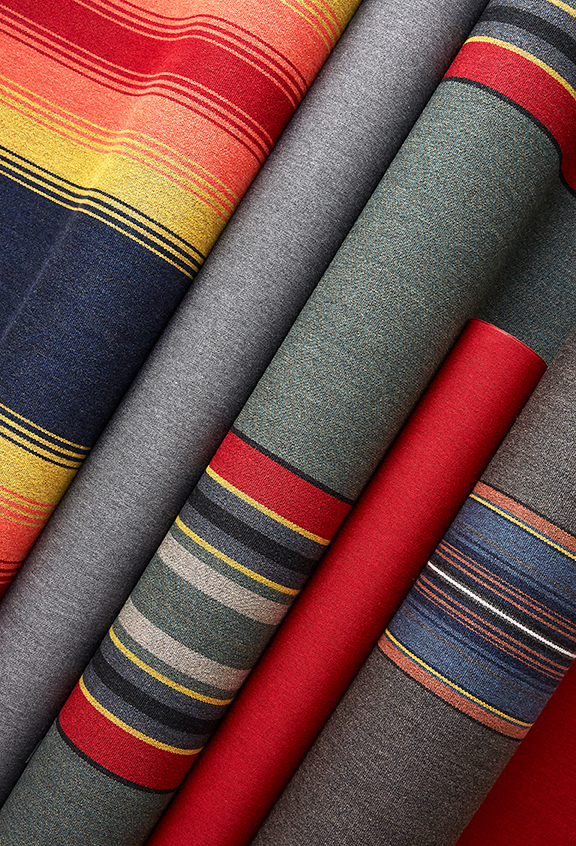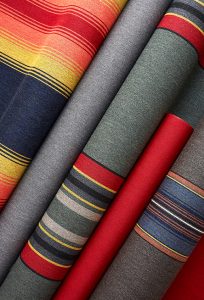 The hard work established Eagle Canvas Company & Marine Upholstery as a force to be reckoned with when it came to quality. 
Some of the services the company provides are custom made retractable deck and patio awnings, custom made window canopies, canvas repair, boat cushions and interior trimming, convertible tops, boat covers, canvas repairs and more!
Marine upholstery is a completely different world than car interior upholstery. Greg Vola says marine upholstery is less intricate and precise than car interior upholstery, but it still requires intense precision, care, and quality. 
"Marine upholstery is more flamboyant with all the colours and designs which is what interested us at first. The opportunity for designing was endless," he explained. "When you get into upholstery on high-end Fountain and Cigarette boats for example, the design is very important. Our background in car interior upholstery really prepared us for marine upholstery."
In the end, Greg maintains that every day is different in his business. Every boat is different, every customer request is different, and every design is different. 
He points out to me a covered car sitting in his shop and reveals a gold and black antique Chevrolet. He compares the beautiful upholstery within this car to a large King Fisher right beside it. He says the upholstery is very different, but they both required immense detail and focus. While the car upholstery required more fine detailing, the King Fisher upholstery and covers needed to maintain in different weather settings, as its final location would be Alaska. 
This work requires good product, and a great team. Greg is proud to say he has wonderful employees, including his sons Callan Vola and Grant Vola, who is following in his father's footsteps. 
"During summer the kids were out of school, so we brought them here to learn the business," said Greg. "They started with a piece of wood, a hammer, and nails. I told them to sit in the back parking lot and practice hammering nails in, and that's where they would start." 
Eventually, Grant learned how to use bigger tools. He learned how to visualize what the final product should look like, and how to get there. Greg says he essentially had to learn how to make something out of nothing. 
"As u grew up watching my dad in the business, I found a love for it," Grant says. "I've always been mechanically inclined and liked using my hands, but this business also requires so much thinking, planning, and detail." 
Like his father, Grant now has many big projects under his belt. He has worked with all different builds, sizes, shapes, and custom requests. One project he notes was when he worked on a project for Kubota working with the CFL. He worked on a large tunnel which came out the back of a transport truck with graphics on it.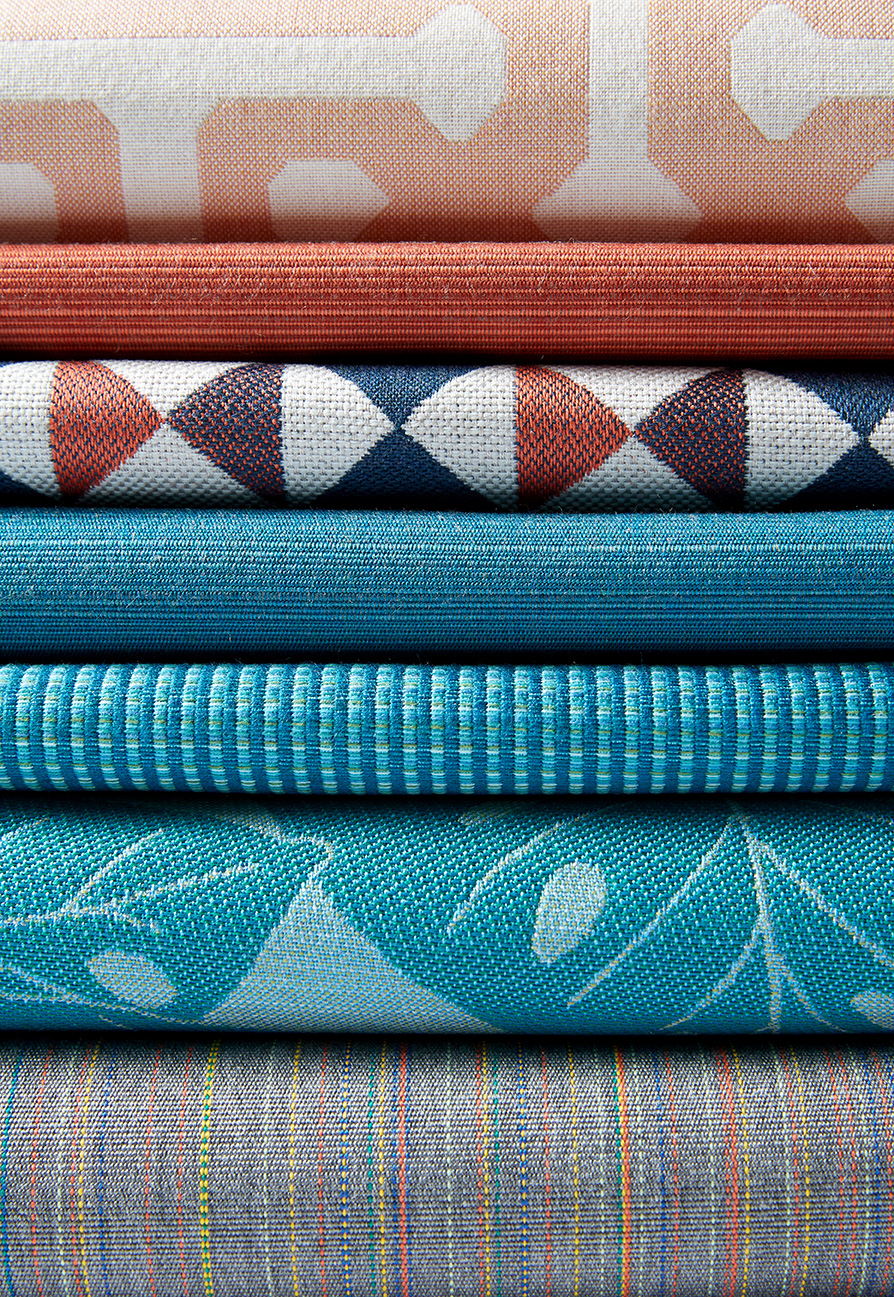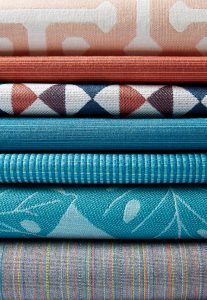 "In the end, I consider every day a big job," he says. "Working with big companies like Harbour West, Fortinos, big yacht companies, boats from bowriders to pontoons to fish boats, we do it all… we pride ourselves on taking every job we do seriously and giving it our all."

Grant mentions he is working on moving the company into the digital world in hopes of enhancing the quality of their work. 

"We do everything pretty old fashioned around here," he says motioning to the hand sewers working away tirelessly in the shop behind him. "But there is technology we need to explore because there is a future in that world, it is definitely the next step." 

Over the past year, business has been booming. Greg Vola cites the COVID-19 pandemic which spurred a lot of new boaters to hit the water. Boating has had record sales and it is looking like it is going to continue growing for years to come. 

"More boaters mean more boat repairs and more custom boat upholstery, canvas, and tops," Greg says. "When someone comes to get their boat repaired, they may come back for our other services, so we always pride ourselves on all the work we do, and we are excited and proud to be a part of the growing sport of boating." 

For more information: https://eaglecanvas.ca/  

best boat, best boat models, best boat trailer, best power boat, Best Used, boat, boat accessories, boat buyers guide, boat canvas, boat guide, boat lifestyle, boat Lifestyle Magazine, boat parts, boat rentals, boat rentals near me, boat reviews, boat seat repair, boat touring, boat traveler, boat vacation, Boating, boating Canada, canopy repair, eagle canvas, fabric repair, go boating, go boating Canada, how to choose a boat, marina accessories, marine upholstery, new boat products, new boats for 2022, patio awning, top boat models, top boats, top power boats best boat, best boat models, best boat trailer, best power boat, Best Used, boat, boat accessories, boat buyers guide, boat canvas, boat guide, boat lifestyle, boat Lifestyle Magazine, boat parts, boat rentals, boat rentals near me, boat reviews, boat seat repair, boat touring, boat traveler, boat vacation, Boating, boating Canada, canopy repair, eagle canvas, fabric repair, go boating, go boating Canada, how to choose a boat, marina accessories, marine upholstery, new boat products, new boats for 2022, patio awning, top boat models, top boats, top power boats