By Eric Vienneau
The Orillia Perch Festival is opening once the Provincial lockdown is lifted. The organizers, the Orillia District Chamber of Commerce, are following the provincial's guidelines to reduce the spread of COVID-19.
The start date will be the first Saturday after the lockdown is lift and will run for three weeks (22 days) and end on a Saturday. The areas open to fishing are all of Lakes Simcoe and Couchiching as well as all of Simcoe County.
They are going virtual like many other events this year because of COVID-19. The festival runs for three weeks and averages about 3,500 anglers of all ages.
This year is the 40th Anniversary of the Orillia Perch Festival, and it is full of opportunities to win some of the $80,000 in cash and prizes available.
The approach is different this year. You still fish to win all the prizes only now you will submit a picture of the fish you caught to be eligible to win from your phone.
Your phone becomes your Registration Form by doing the following. Go to www.orillia.com, follow the instructions on how to register, pay and put others on your phone.  You then download the Snapd Hub App to participate in the Festival.  This qualifies for a daily draw, a weekly draw, and the Grand Prize draw.
There is only one submission per person per day. This submission also starts a randomizer that picks some angler daily to be a tagged perch winner if they fished that day. Any age can win a tagged perch worth $100, maybe $500, or even $1,000.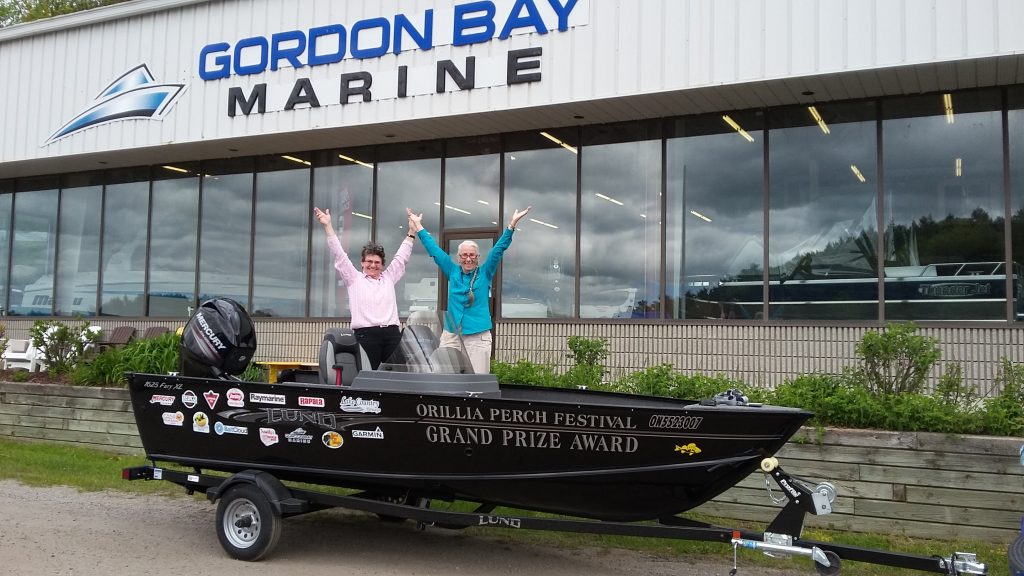 It is important that daily submissions are sent in by 7pm on the day the perch was caught. Daily Fishing hours for submissions are 7am to 7pm
"The Orillia Perch Festival remains a great opportunity for both young and old to wet the lines and get outdoors safely," says Steve Clarke, the Mayor of the City of Orillia, in a statement.
"Whether you go out with your household to your favourite fishing spot or motor out at a safe to find your lucky spot, we hope you have fun during the festival and win some great prizes while you are at it."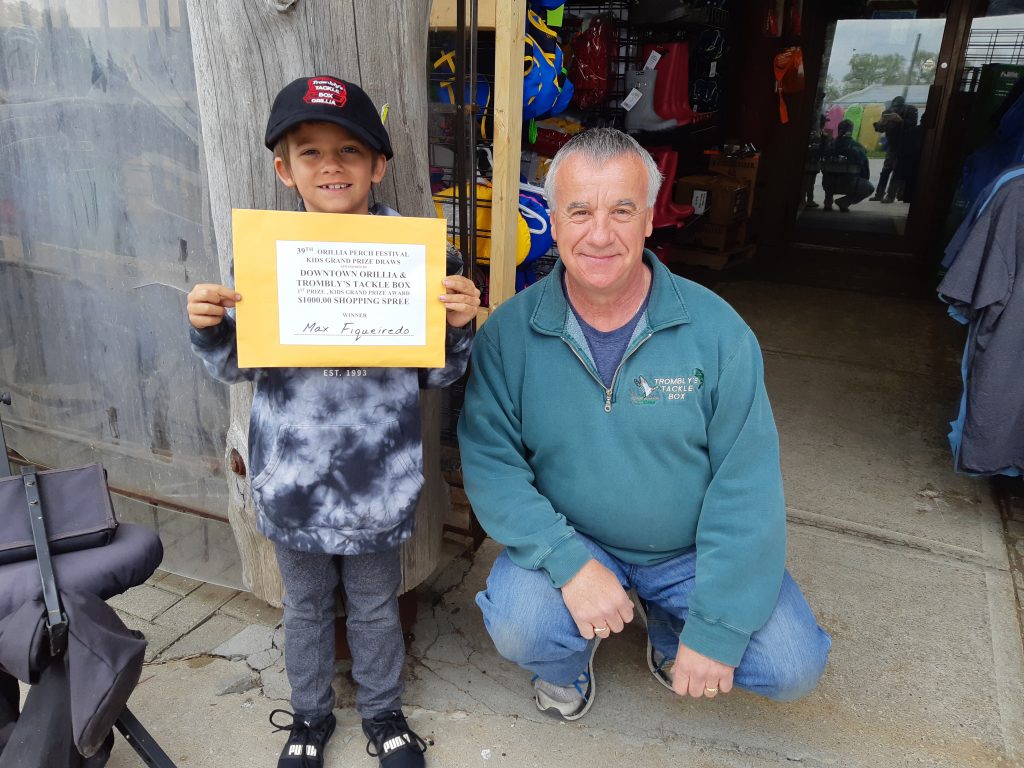 Doug Bunker, Orillia Perch Festival organizer, says fishing is a unique sport for anglers of all ages, and encourages participants to get outside and fish safely.
"Fishing always creates good memories and the stories that go with them!" he said. "We also have increased our fishing areas, to promote social distancing, by having all of Lakes Simcoe and Couchiching and all of Simcoe County. A printable virtual Perch Festival Book with all the prizes, sponsors, festival info, rules and regulations is also online to reduce physical contact."
The Grand Prize is a fishermen's dream, A Lund fishing boat and trailer with a 50 HP Mercury outboard on a custom trailer and Cummins Tonneau cover. To register, it is $5 for children, and $25 for adults. For more information, visit https://www.orillia.com/.
app, boat, boat accessories, boat review, boat test, Boating, boating life, COVID-19, Festival, Fish, fishing, Gordon Bay Marine, Grand Prize, Lake Simcoe, Lund, Lund boat, Lund fish boat, Orillia, Orillia Perch Festival, Perch, power boat, power boating, Power Boating Canada, powerboating, virtual