It was an exciting weekend in Kingston, ON, as Poker Runners showed off on the St. Lawrence! Great food, great weather, and great people. What a weekend!
Below are the winners!
---
 1st Place: Frank Bouchard
Card Hand: 10, 10, 10, J, 3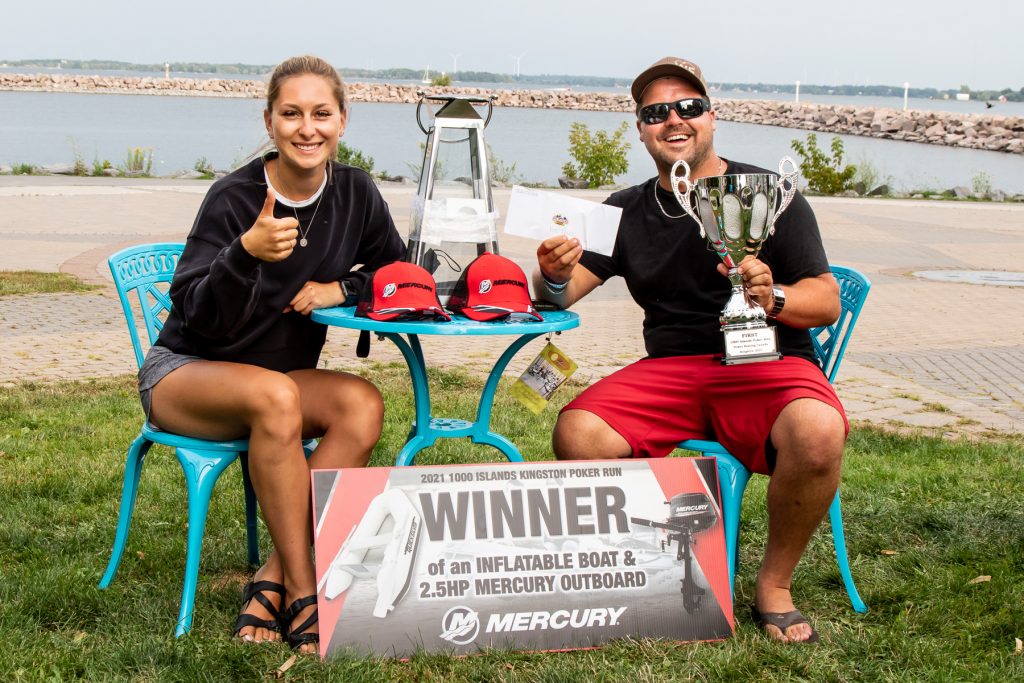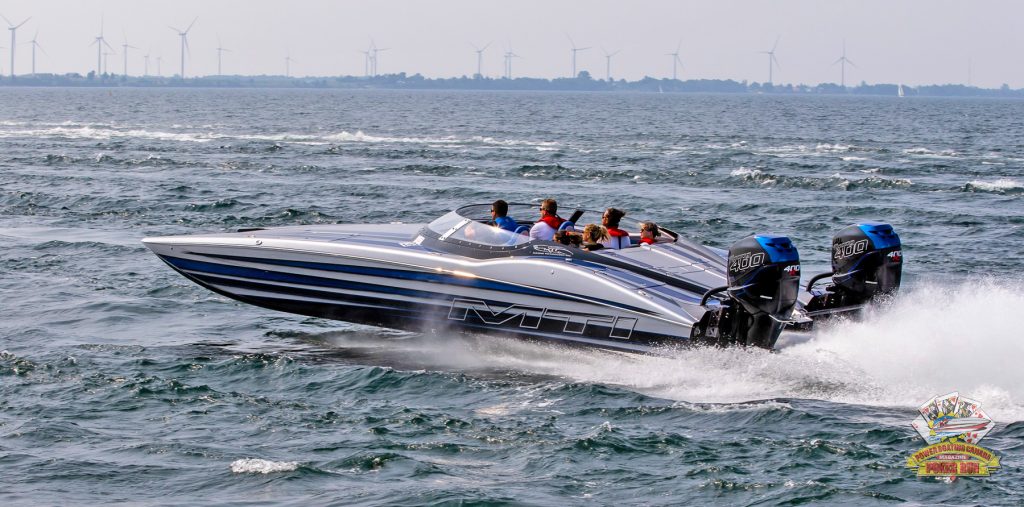 ---
 2nd Place: John Feddema
Card Hand: 9, 9, 9, K, A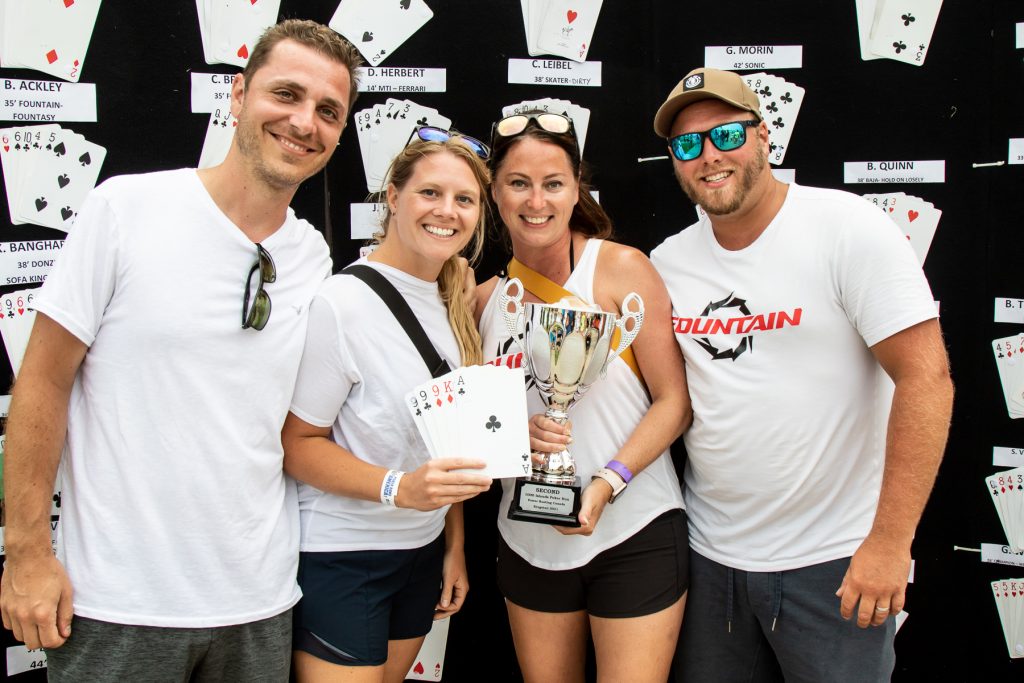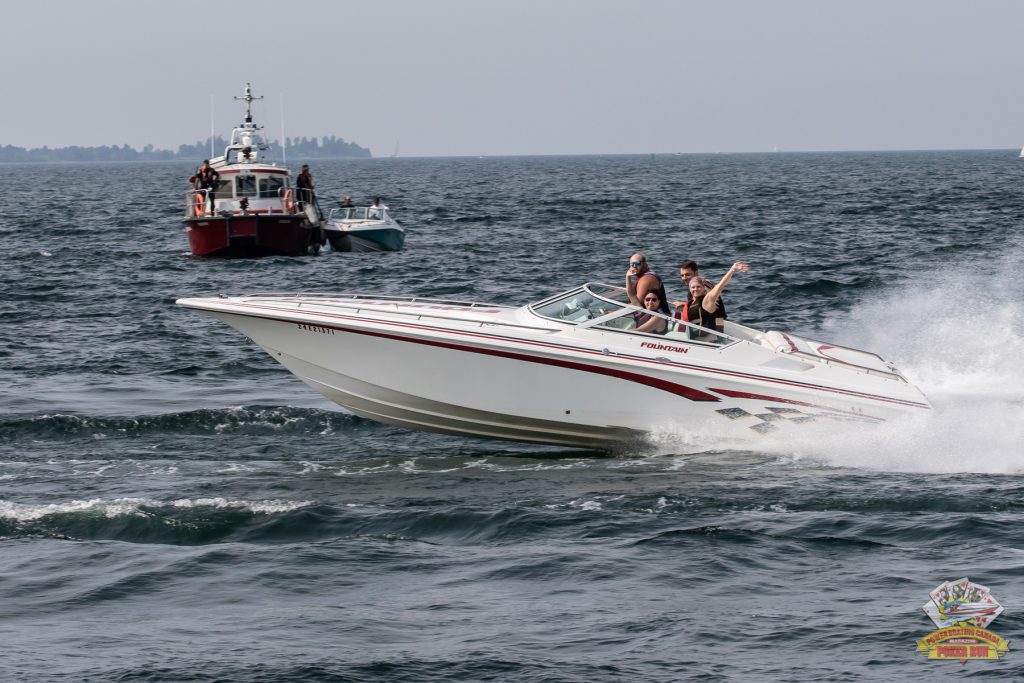 ---
3rd Place: Robert Raposo
Card Hand: K, K, 2, 2, A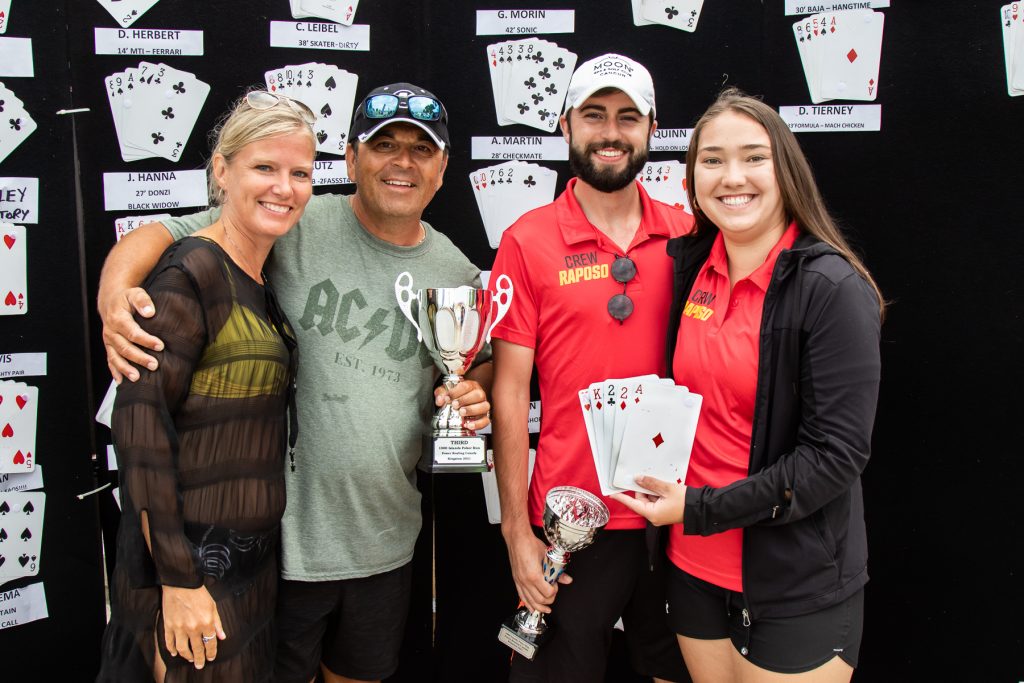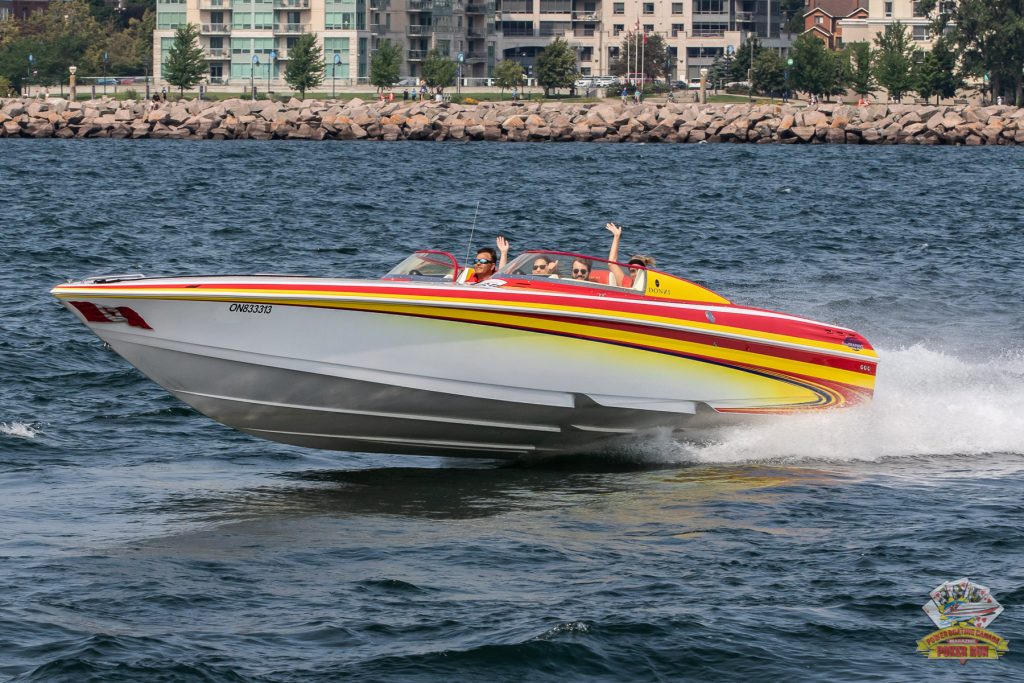 ---
4th Place: Joel Begin
Card Hand: Q, Q, 10, 10, 2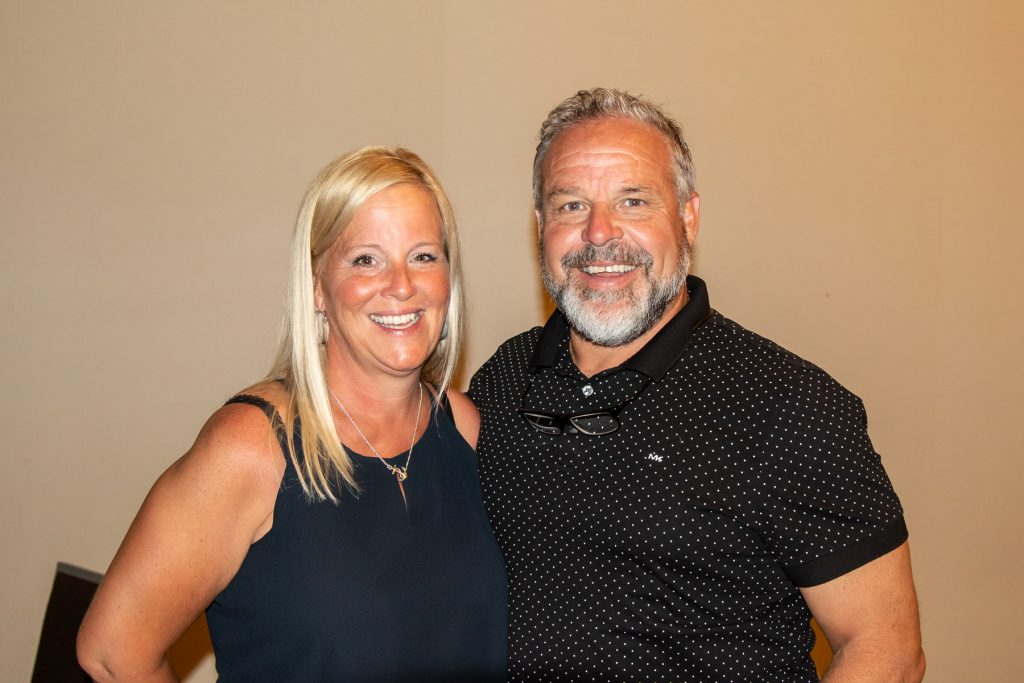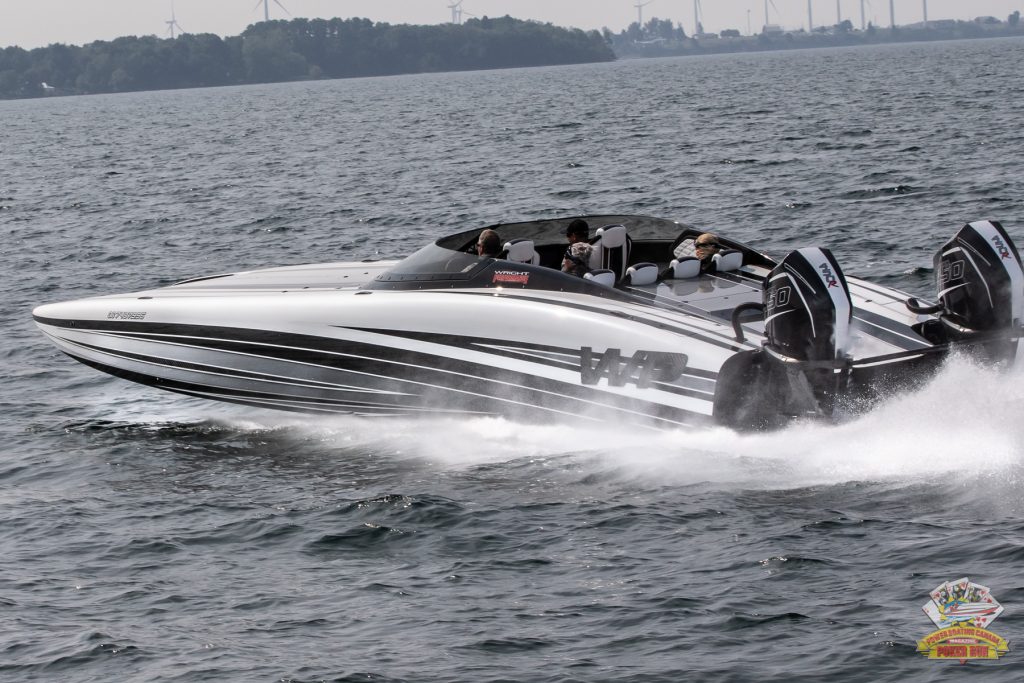 ---
Joker Goes Wild! Stacy Anderson & Crew – Nor-Tech 390 in Electric Blue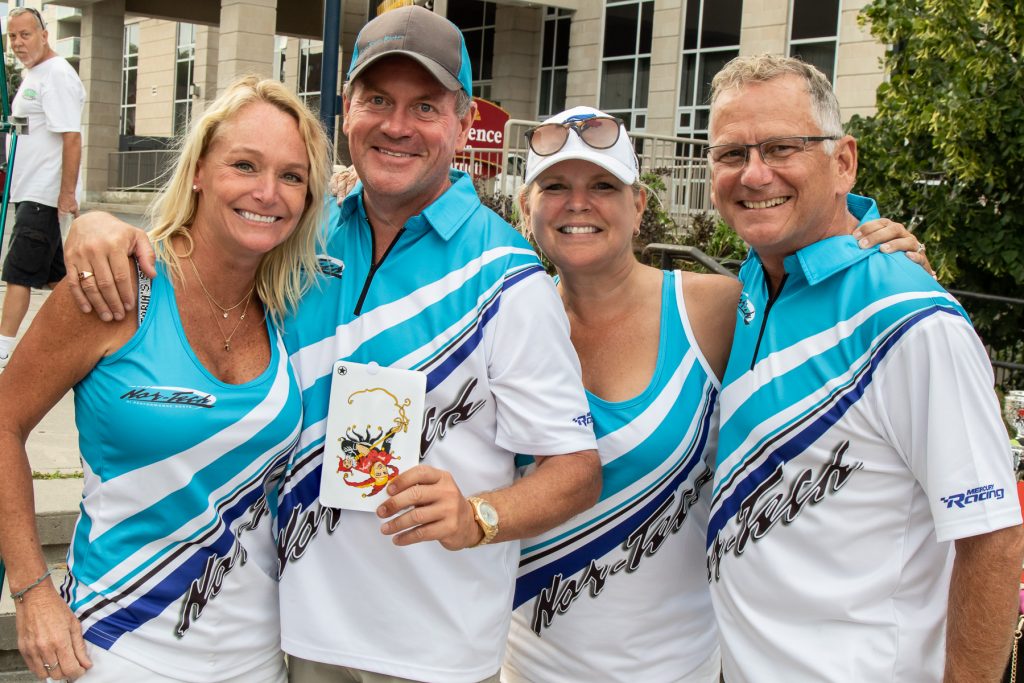 ---
 Best Dressed Crew: Stacy Anderson
Boat: Nor-Tech 390 in Electric Blue- Crew Dressed in Blue Outfits to Match the Boat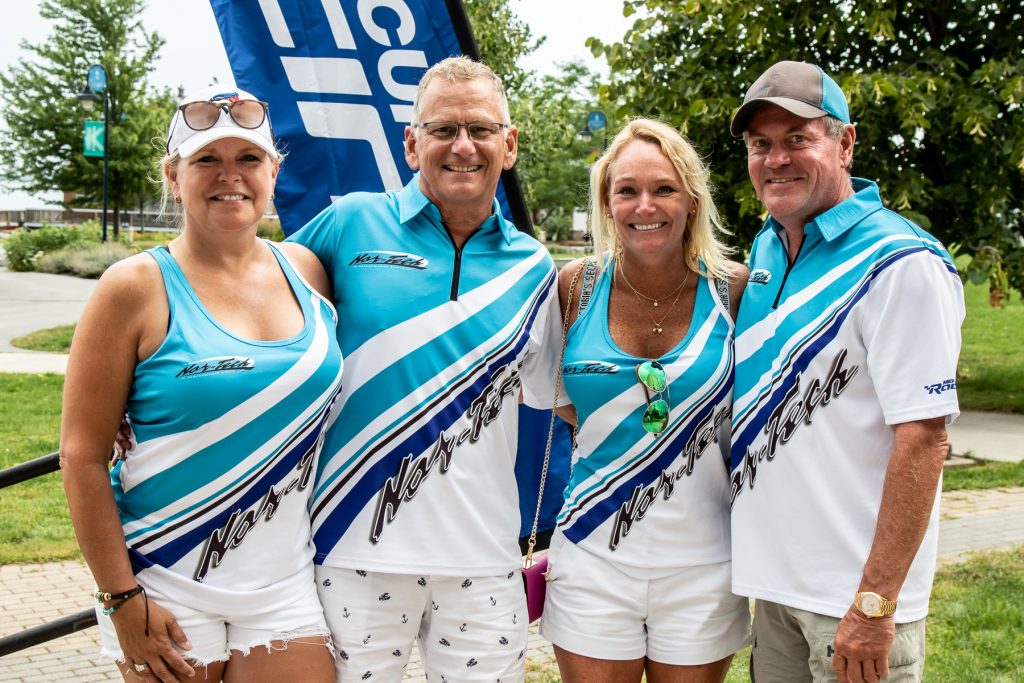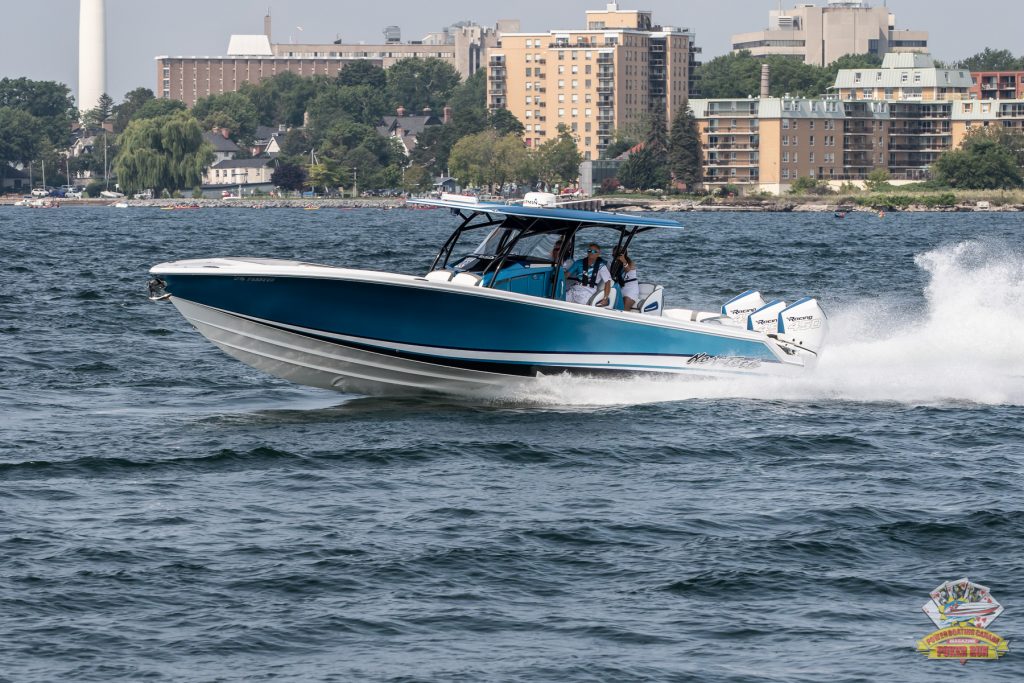 ---
Best Graphics: Mark Krytiuk

Boat: Speed Racer from Krytiuk Motorsports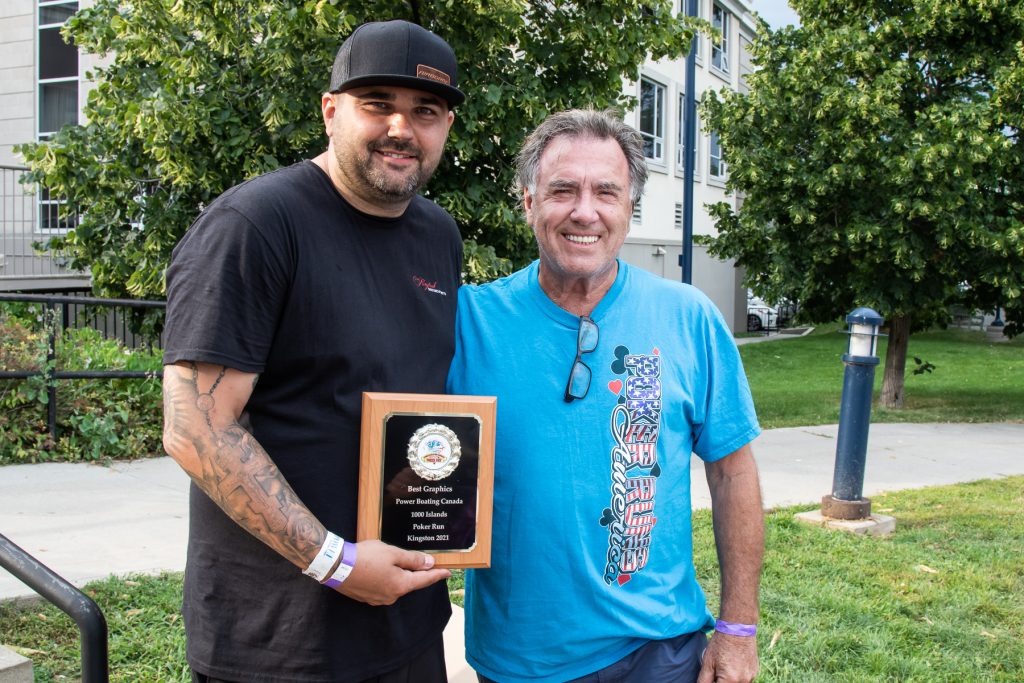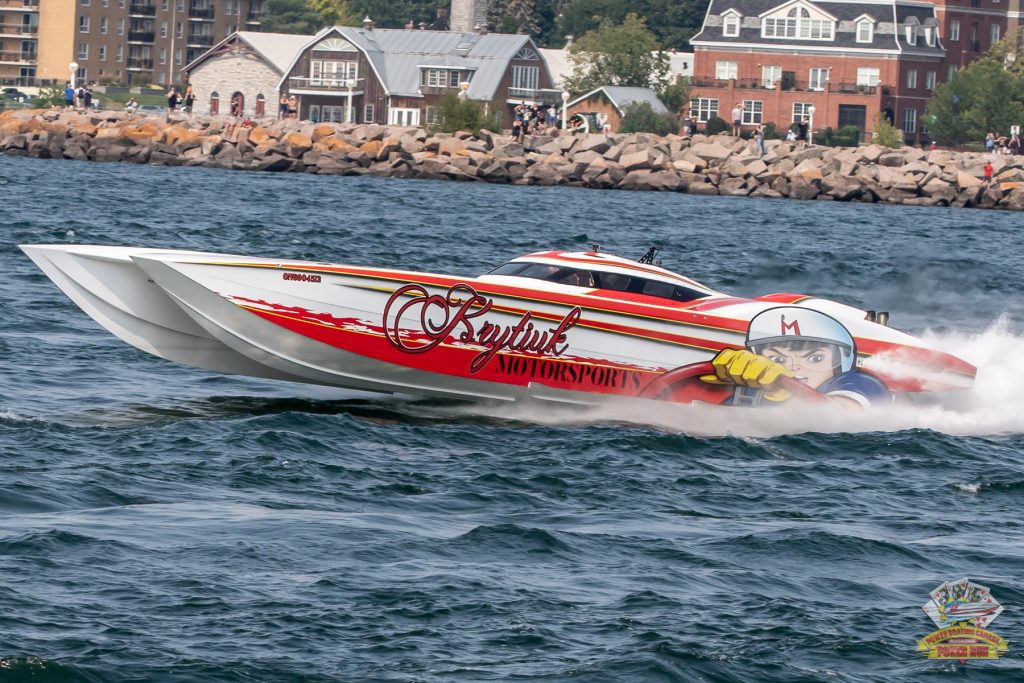 ---
Most Exotic Engine: Clay Leibel
1350 Mercury – 388 Skater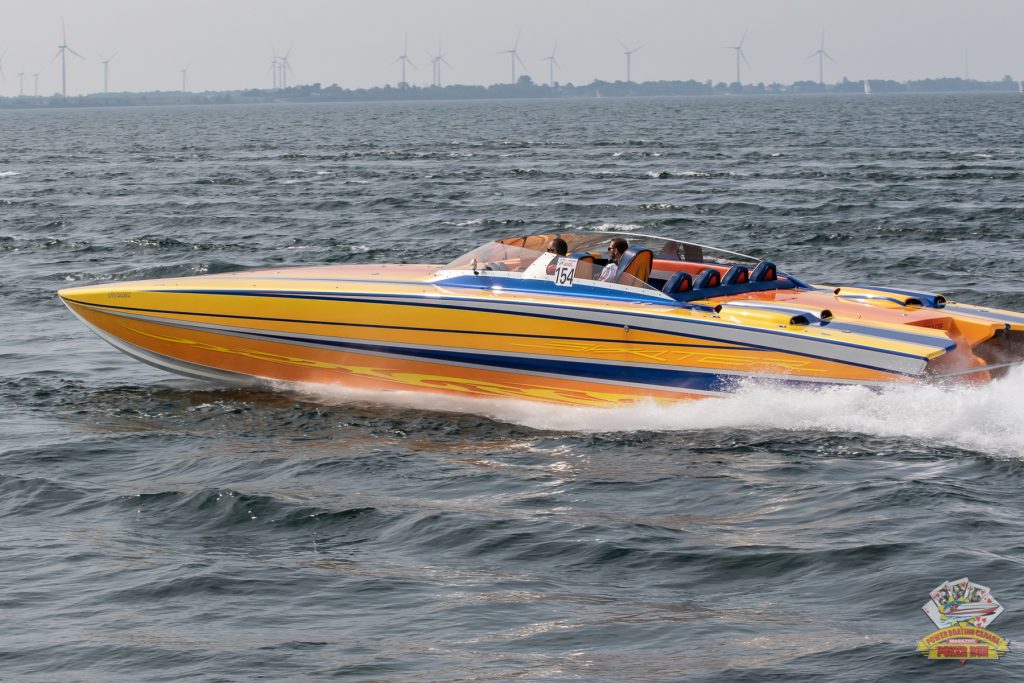 ---
The 1000 Islands Gananoque Poker Run (Aug 26-27) is coming soon!
Get ready for yet another exciting weekend on the water!
1000 islands, 1000 islands poker run, 1st Place Poker Run, Adventure, Best Dressed, Best Graphics, boat, boat gear, Boating, boating life, boating lifestyle, boatingadventure, boatinglife, boatinglifestyle, boatingmagazine, Canadian waters, fast boats, Fountain, Fountain boats, Kingston Ontario, Krytiuk Motorsports, Linc Panoray, Mercury, Mercury Marine, mercury racing, MTI, MTI Boat, Nor-Tech, Nor-Tech boats, outboards, Performance boat, poker run, Poker Runner, poker runs america, power boat, power boating, Power Boating Canada, powerboating, race boat, racing boats, Skater, Skater boat, Speed Racer, St. Lawrence, St. Lawrence River, WP Boat, Wright Performance 1000 islands, 1000 islands poker run, 1st Place Poker Run, Adventure, Best Dressed, Best Graphics, boat, boat gear, Boating, boating life, boating lifestyle, boatingadventure, boatinglife, boatinglifestyle, boatingmagazine, Canadian waters, fast boats, Fountain, Fountain boats, Kingston Ontario, Krytiuk Motorsports, Linc Panoray, Mercury, Mercury Marine, mercury racing, MTI, MTI Boat, Nor-Tech, Nor-Tech boats, outboards, Performance boat, poker run, Poker Runner, poker runs america, power boat, power boating, Power Boating Canada, powerboating, race boat, racing boats, Skater, Skater boat, Speed Racer, St. Lawrence, St. Lawrence River, WP Boat, Wright Performance