By Eric Vienneau
Bombardier Recreational Products (BRP) has introduced a line of pontoons called the Sea-Doo Switch on August 12th. The company says it is a pontoon with the feel of a personal watercraft.
What helps the Switch feel like a personal watercraft is the helm. Instead of a steering wheel, you will find a handlebar much like the ones on personal watercrafts.
Much of what you will need are now accessible in a compact gauge on the handlebar, so you won't even need to lift an arm.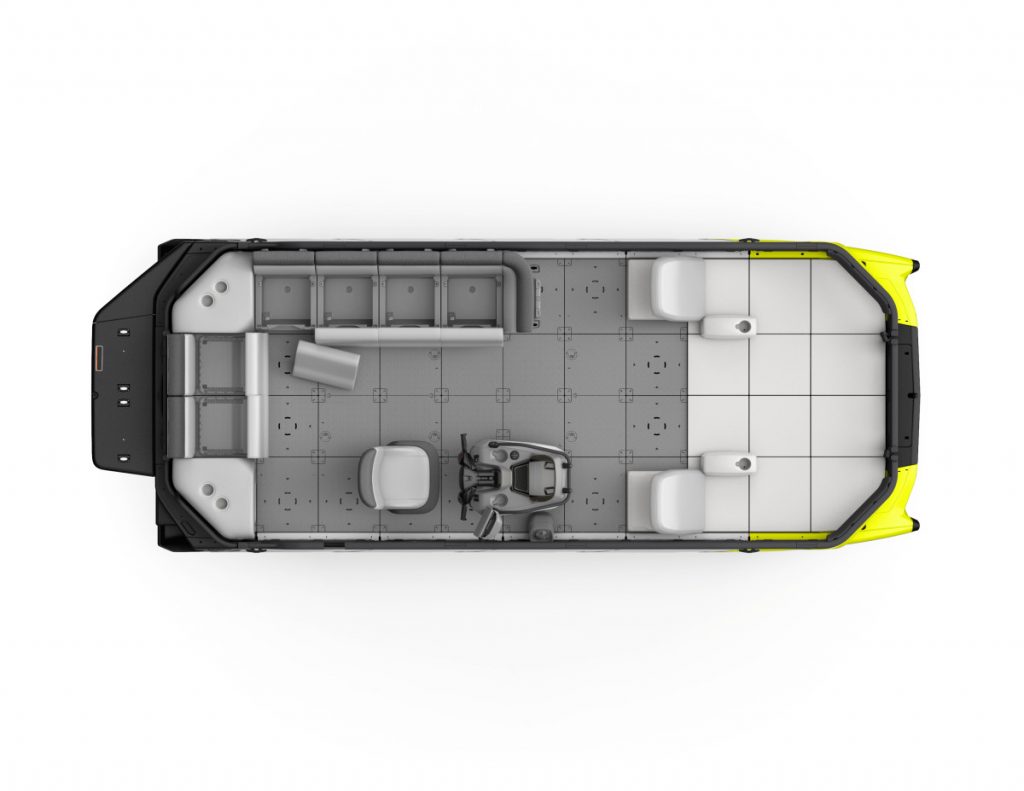 The Switch models are jet-driven and owner-configurable. The deck has LinQ quick-attach tiles which makes it possible for owners to remove seats and tables, so the deck is laid out the way you want.
The tri-hull design provides stability and agility, which gives it the feel of a Sea-Doo. It features the acclaimed Sea-Doo iBR (Intelligent Brake & Reverse) making it the first pontoon boat with brakes. This makes docking much easier and intuitive.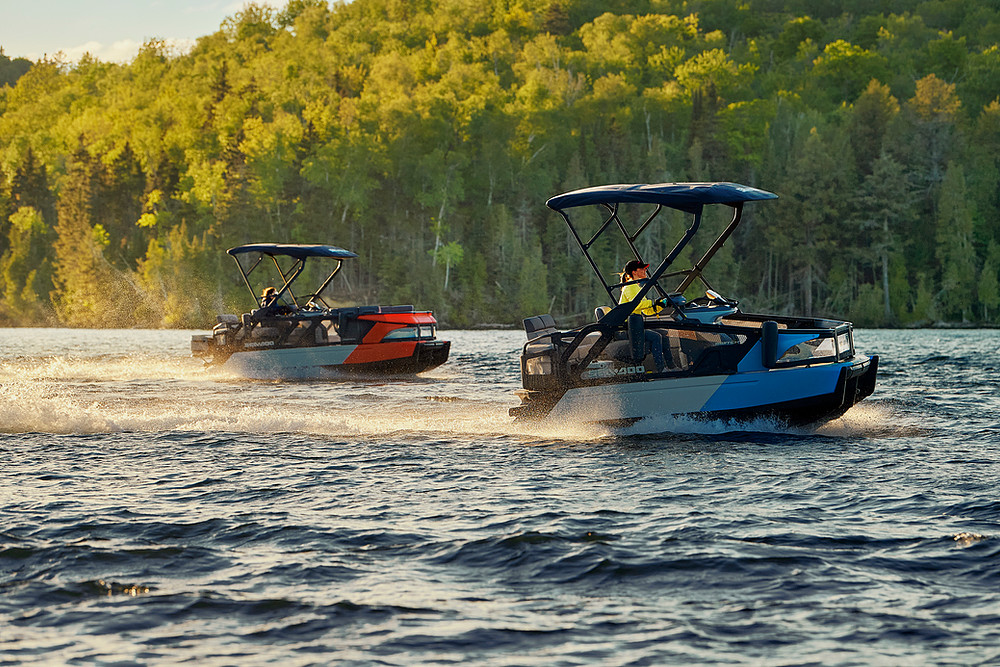 "It's a dynamic pontoon with the heart of a Sea-Doo, and its quick-change deck design can be completely reconfigured to fit a solo fishing trip in the morning, a family picnic at noon and a wakeboard session in the evening," Annick Lauzon, global marketing director said.

The Switch is available for pre-order today starting at CA $22,499. You can upgrade to Cruise or Sport, with lengths ranging from 13 to 21 feet. All feature ROTAX jet-drive power options from 100 to 230hp.

For more information: https://www.sea-doo.com/ca/en/pontoons/switch-intro.html

accessories, Adventure, boat, boat accessories, boat gear, boat review, boat stuff, boatexcursion, Boating, boating life, boatingadventure, boatinglife, Bombardier Recreational Products, BRP, configurable boat, cruise model boat, docking, Docking a boat, family boat, family boating, Handlebar steering, Intelligent Brake and Reverse, jet-driven, LinQ, new boat, NEW boat model, personal watercraft, Pontoon, power boat, power boating, Power Boating Canada, powerboating, Rotax, ROTAX engine, Sea-Doo, Sea-Doo Pontoon, sport boat, sport model boat, wakeboarding, wakesurfing accessories, Adventure, boat, boat accessories, boat gear, boat review, boat stuff, boatexcursion, Boating, boating life, boatingadventure, boatinglife, Bombardier Recreational Products, BRP, configurable boat, cruise model boat, docking, Docking a boat, family boat, family boating, Handlebar steering, Intelligent Brake and Reverse, jet-driven, LinQ, new boat, NEW boat model, personal watercraft, Pontoon, power boat, power boating, Power Boating Canada, powerboating, Rotax, ROTAX engine, Sea-Doo, Sea-Doo Pontoon, sport boat, sport model boat, wakeboarding, wakesurfing