Sunbrella/Glen Raven Inc. have been making waves in the industry for 140 years for both RV and Marine Applications.
By Eric Vienneau
Most boaters know Sunbrella. The brand has been a staple for boat protection and styling for a long time.
Sunbrella began as a flagship brand of Glen Raven, Inc., a textile company established more than 140 years ago by the Gant family, which still owns the company today. Sunbrella itself was born 60 years ago.
Sunbrella has also worked with Power Boating Canada for over 30 years and we felt it was time to dive deeper into the company. Their goal was to meet the challenge of creating a product for use in the awning and marine markets with a substantially longer lifespan than cotton. 
"Our company-wide commitment to innovation has driven us to continually refine and expand our portfolio," said Bill McDaniel, marine market manager at Sunbrella. "Developing new fabrics and technologies specifically designed for use on boats as well as on indoor and outdoor furniture, window treatments and more."
Sunbrella marine canvas was entirely new when it was first introduced. At the time, common marine fabrics were less durable and not as sustainable to produce, as they were mostly made of cotton and heavy metals.
Sunbrella's major focus in the beginning was to educate customers about the benefits of their new fabric, such as its superior performance, durability, and comfort. The company first gained traction in the sailing community, and with the help from that initial audience, they were able to cement a spot in the marine community.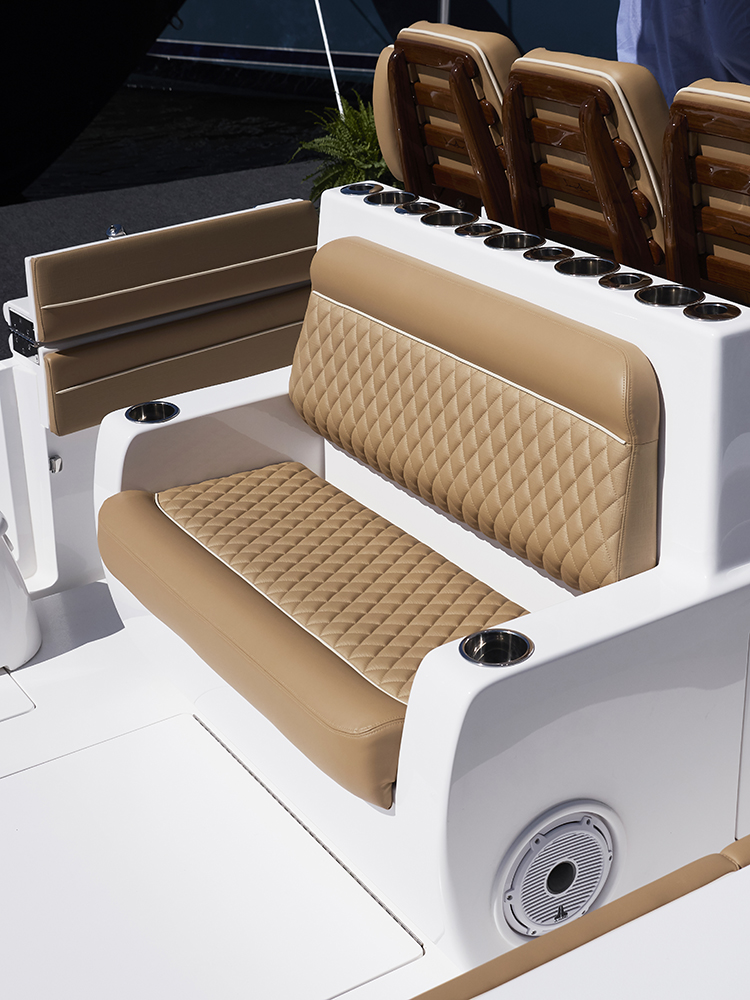 In its infancy, Sunbrella pioneered the technology to develop the first solution-dyed, 100 per cent acrylic fabric. This completely revolutionized fabrics for marine applications. Along with this, the company succeeded in establishing a strong relationship with their customers, from boat builders to fabricators to boaters themselves.
"We wouldn't be where we are today without their support and remain committed to earning their trust by providing industry-leading fabric and service," Bill said.
Sunbrella Products
Sunbrella provides a comprehensive range of fabrics for all aspects of the boat, from tops and covers to upholstery. Marine upholstery has some crossovers with automotive upholstery, but the key difference is how Sunbrella's marine upholstery is highly resistant to weather and marine conditions including UV rays, water, mold and mildew, and more, as it often comes into contact with the elements more than your average automotive fabric. 
When people hear "Sunbrella," they commonly think of their canvas fabrics, but they also offer other types of marine fabrics for all different types of boats and marine environments. For example, take Sunbrella Horizon marine vinyl, which is used on Captain's chairs, sun pads and more.
In addition to being soft and durable, Horizon also holds up to salt water and even bacterial pink staining, which are not expectations in the design of automotive fabric. Aside from the marine space, the company also specializes in fabrics for indoor & outdoor upholstery including cushions and pillows, as well as others for shade applications such as awnings, umbrellas, window drapery and more. They are utilizing their innovative products in every way they can.
What makes Sunbrella different?
In other words, what makes Sunbrella such a trusted household name today? To start, their product is tried and true when it comes to the harsh environments' boaters can encounter.
What exactly causes leaks in canvas? Marine conditions are harsh, and boats are regularly exposed to a variety of tough environmental elements.
Leaks in canvas can be caused by many factors including general wear on material over time from things like exposure to the elements or abrasion, as well as damage sustained by a specific event. Structural design is another factor. If water can pool, eventually it will result in leaking.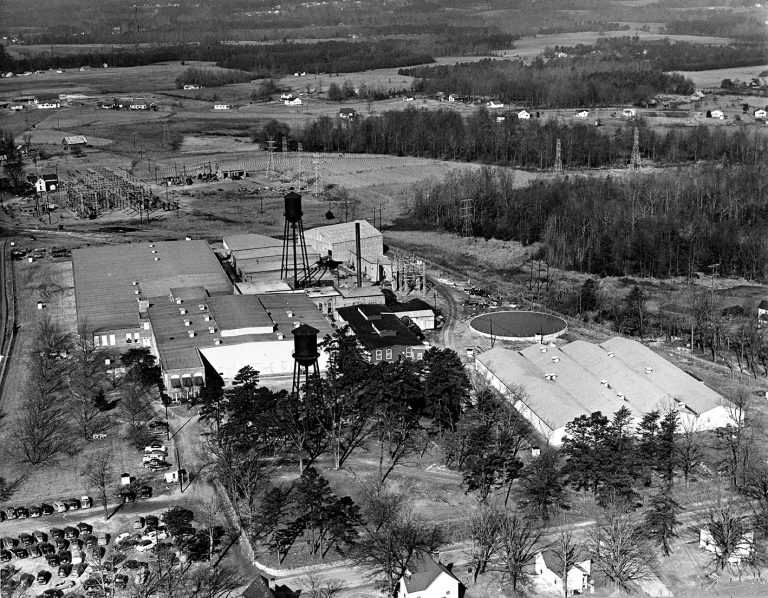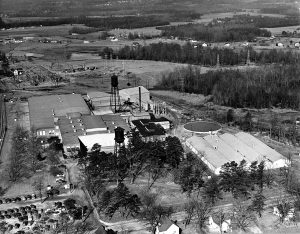 They have instituted an extensive combination of rigorous in-house and third-party certified tests to ensure the fabrics will perform even in the harshest of environments.
The fabrics pass 33 tests to gauge colorfastness, flame retardancy, abrasion resistance, weathering and more for quality assurance.
The Skin Cancer Foundation even recommends Sunbrella fabrics as part of a complete sun protection regimen, alongside regular use of sunscreen. When used for shade applications such as a Bimini top, Sunbrella marine canvas fabrics block 98 per cent of harmful UV light.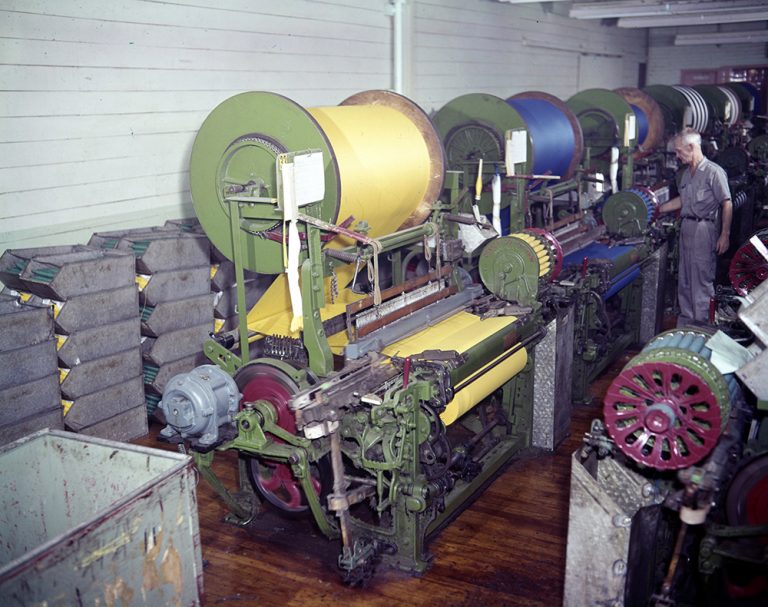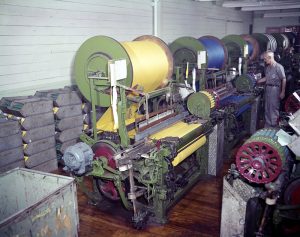 Sunbrella's latest marine fabric offering, Sunbrella Horizon marine vinyl, is a great example of the company's approach to innovation and development process in the marine space.
Around 14 years ago, they noticed an opportunity in the market for a vinyl product that could strengthen Sunbrella's legacy. Sunbrella Horizon marine vinyl is an innovative, unparalleled marine vinyl upholstery fabric that can be used across the boat in captain's chairs, bench seating, sun pads and more.
Its performance is incredible, as it resists mold and mildew, and features a unique four-way stretch and knit-backed construction which prevents misshaping. Horizon also resists cold-cracking in temperatures as low as -20 degrees Fahrenheit and is made with UV-stable pigments to resist fading from sunlight exposure.
Sunbrella Horizon is backed by the most comprehensive warranty in the industry including a five-year warranty that covers replacement fabric and labor costs, along with a three-year warranty against bacterial pink staining.
Sunbrella and the environment
For good reason, many companies currently must be very environmentally conscious. However, Sunbrella has always prioritized putting people and the planet first. Sunbrella says the very nature of their fabrics are rooted in sustainability as they are designed for a long lifespan, creating less waste over time.
On top of this, their Recycle My Sunbrella Program, which was started in 2010, offers customers a convenient and smart alternative to fabric disposal and allows them to participate in their recycling process.
They also invest in partnerships aimed at saving the environment. One recent partnership has been with the French association The Sea Cleaners.
"We're proud to support the Sea Cleaners to raise awareness of the organization and their work toward reducing plastic pollution on land and at sea," said Bill.
Sunbrella has more than 2,200 employees globally and is sold in more than 120 countries. Available in a wide range of designs and textures, each yard of Sunbrella fabric is infused with years of global design expertise. The company says they are constantly looking for ways to innovate to provide the best fabric they can, whether in an existing category or new application.
For more information: https://global.sunbrella.com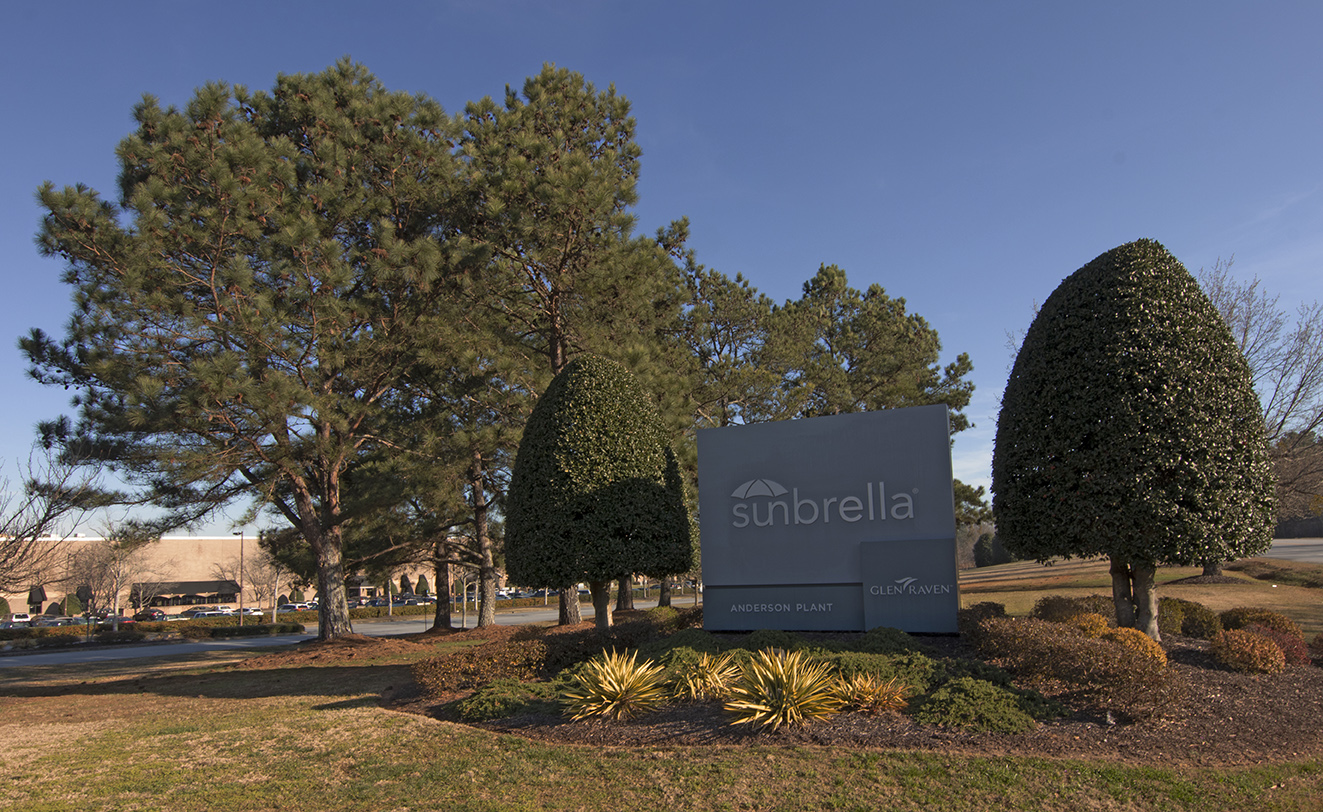 "Power Boating Canada and Poker Runs America have used Sunbrella fabrics for over 30 years with no hiccups. The quality of the product and their dedication to craftsmenship is what has them on such a high pedestal in the marine industry today."

– Bill Taylor, Publisher
best boat cleaning supplies, best new boat products, boar repair, boat, boat accessories, boat canvas, boat chairs, boat checklist, boat cleaning supplies, boat equipment, boat furniture, boat hacks, boat Lifestyle Products, boat seats, boat supplies, boat tips, boat upgrade, boat water purifier, boat water softener, Boating, boating equipment, boating gear, canvas, How to clean a boat, how to level a trailer, how to set up a boat, must have boating gear, new boat products, power boating, powerboating, sunbrella, used boats, water softener best boat cleaning supplies, best new boat products, boar repair, boat, boat accessories, boat canvas, boat chairs, boat checklist, boat cleaning supplies, boat equipment, boat furniture, boat hacks, boat Lifestyle Products, boat seats, boat supplies, boat tips, boat upgrade, boat water purifier, boat water softener, Boating, boating equipment, boating gear, canvas, How to clean a boat, how to level a trailer, how to set up a boat, must have boating gear, new boat products, power boating, powerboating, sunbrella, used boats, water softener