Boat Test #1383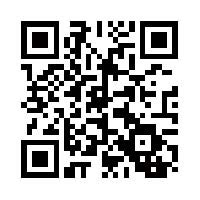 An icon builds a classic
Rinker Boats is the oldest American boat brand that has been in continuous production. That`s bragging rights in any language, and in any industry.  In the boating industry, it's legendary iconic status.
What would eventually become the Rinker Boat Company, began in 1930 out of Lossie Rinker's workshop on the White River in Indiana. The company grew to where they were exporting cruisers and sport boats to more than 40 countries all over the world. Recently extracted from Nautic Global Group, and now back under the attentive eye of long time CEO Kim Slocum, the company is ramping up production with some of their most popular models.  The 276 bowrider, and it`s cuddy cabin cousin, are two such models.
The 276 BR and the 276 CC are the largest models in the successful and popular Captiva line of sport boats.  At just shy of thirty feet, the 276 is no small hull. Regardless of which deck you choose to put on that hull, both are yacht certified, so there are no capacity restrictions – take as many friends out with you as you like.
SPECIFICATIONS
Length:  29' 2" / 8.89 m
---
Beam:  9' 1" / 2.77 m
---
Max HP:  380
---
Draft, Drive Up:  22 / 0.56 m
---
Weight:  6,475 lbs / 2,937 kgs
---
Fuel Capacity:  68 gals / 257 L
---
Person Capacity:  Yacht Certified

Rinker Boats

300W Chicago Street,

Syracuse, IN, 46567

www.rinkerboats.com

Let`s start at the stern.  The integrated swim platform wraps seamlessly around from the sides. Aft facing rumble seats are well padded and afford a great place to put on your water skis or just watch the kids swim. The sunpad over the sterndrive engine is nearly the full beam when the filler cushion for the centerline walk-thru is flipped out of the generous wet storage area under the sunpad.  Stainless cup holders are abundant and there's a stereo remote conveniently located in the walk through. Power options include either Mercury of Volvo sterndrives up to 380hp.
The centre third of the boat is the cock-pit which features seating for a crown. There are twin low-back swivel chairs for the captain and companion, a large u-shaped bench that wraps around and a small but functional entertainment centre just behind the helm with a fridge and sink. The head is hidden behind a swing out door in front of the companion seat that affords excellent access. A folding door to the bow area locks into place for cooler weather boating comfort.
The forward third is the where the largest difference between these two model lies.  The 276 BR bowrider is expansive and features long benches so adults can truly stretch their legs out and full padding around the sides of the u-shaped bench.  I love the full length stainless grab bar and two stereo speakers placed forward up the bow so their sound is directed back at those riding in the comfortable forward-facing seats. A filler cushion quickly turns this area into a second large sunpad. There's an anchor locker under a hatch cover and six stainless cup holders.
The 276 CC cuddy version features a very large bed with surprisingly good head room without the fordeck being obtrusively in the way of the drivers view from the helm.  Of course there's the requisite overhead hatch for both ventilation and a second exit path.  The cuddy provides a great place for little kids to play in all day out of the sun, and it's large enough for a couple to take their first born young child – and perhaps stretch that to a young child and a baby – on overnight trips or a week's vacation, before needing to move up to one of Rinkers express cruisers for more sleeping space.
Whichever you choose for your family's needs, you're getting a fabulous boat build by one of the most successful independent boat manufacturers in the industry.
By Brad Roberts

best boat, best boat models, best boat trailer, best center console, best centre console, best performance boats, best pontoon, best runabout, Best Used boat, boat accessories, boat parts, boat reviews, boat tests, boat touring, BOATING Buyer's Guide, boating guide, BOATING in-water Tests, boating lifestyle, Boating Lifestyle Magazine, BOATING rentals, BOATING rentals near me, BOATING traveller, boating vacation, go boating, go boating Canada, how to choose a boat, marine accessories, New Boating Products, new boats for 2023, performance boats, Power Boating Canada, Tender boat, top boat models, top boats, top cottage boat, top cruiser, top power boat best boat, best boat models, best boat trailer, best center console, best centre console, best performance boats, best pontoon, best runabout, Best Used boat, boat accessories, boat parts, boat reviews, boat tests, boat touring, BOATING Buyer's Guide, boating guide, BOATING in-water Tests, boating lifestyle, Boating Lifestyle Magazine, BOATING rentals, BOATING rentals near me, BOATING traveller, boating vacation, go boating, go boating Canada, how to choose a boat, marine accessories, New Boating Products, new boats for 2023, performance boats, Power Boating Canada, Tender boat, top boat models, top boats, top cottage boat, top cruiser, top power boat