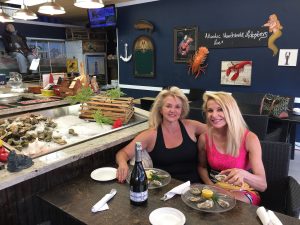 In our last column, we highlighted the two major wine growing regions here in Canada: Ontario and British Columbia. Together these two provinces produce over 90% of our Canadian wines that are in the vinous world a great source of pride. Canadian wines consistently garner major awards in international competitions and the admiration from many a wine critique across the globe.
Next up we explore another exciting wine producing province in which temperatures dip well below zero, strong winds prevail and there is often enough snow to igloo the vines! We are talking about Nova Scotia, the province that hugs the Atlantic side of the continent.
Nova Scotia's positioning makes it one of the most challenging places in the world to grow grape vines, but it works and works extremely well! So much so that this region, one of the smallest and oldest in North America, is being touted as 'Canada's next great wine region'.
Situated on one of the cooler climate limits for vines, those very elements allow for cooling breezes during the warm summer months and a moderating affect on the vineyards not too far from the coast. This makes for near perfect climatic conditions for grapes to hang longer on the vine and develop more intensity and brilliance while still allowing for that omni important acidity, critical for good structure and balance.  All of this helps contribute to the style of wines Nova Scotia is becoming best known for. Nova Scotia wines feature great acidity, are lively and crisp and with bright aromatics and characteristic minerality.
Although Nova Scotia has been producing wines since as early as the 17th century, it is only in the last 25 years that it has taken a foothold commercially and in the last decade or so is showing the world increasingly what it is capable of.  While small in scope in terms of Canada's total wine production, the province is big in heart, dedication and talent when it comes to the wineries and their winemakers!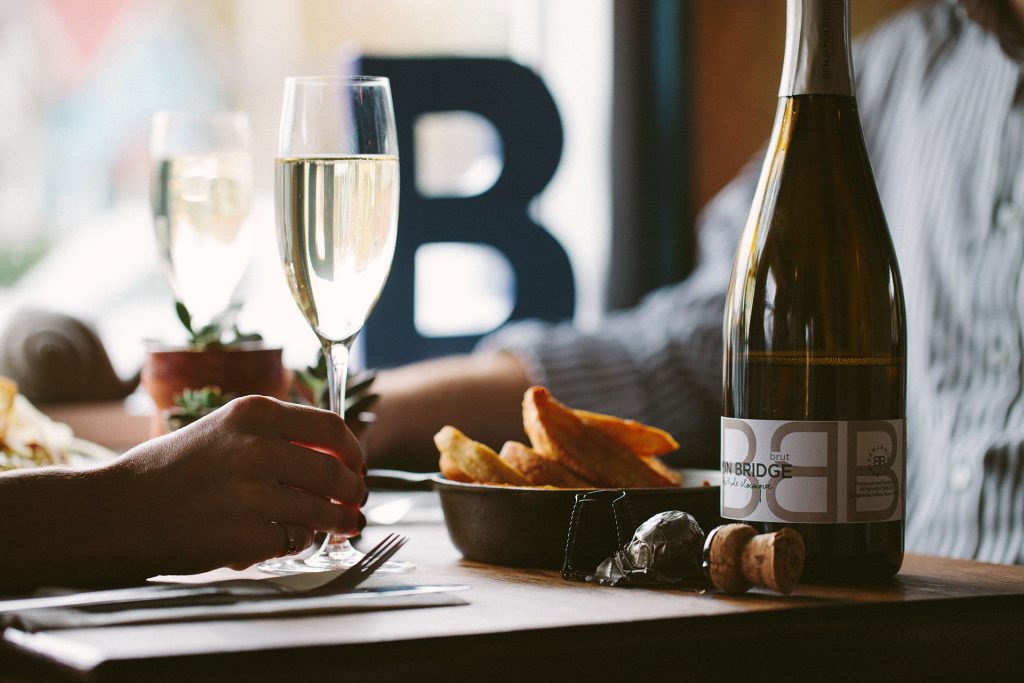 Garnering huge accolades and international attention this burgeoning wine region is producing very impressive whites as well as outstanding bubbly that many connoisseurs are saying rival those of Champagne! In terms of other wines Nova Scotia has a single appellation called Tidal Bay, a signature white wine that applies to the entire province. Just as with VQA regulations in Ontario and BC, certain conditions must be met in order to be labeled Tidal Bay. These include the use of 100% Nova Scotia grown grapes, specific grape varietals, and a blind tasting evaluation to ensure the wines show the distinctive Nova Scotian taste profile. The future shines brightly for Nova Scotia wine with one critic and co-author of The Wine Lover's Guide to Atlantic Canada, Craig Pinhey seeing "the future of Nova Scotia wines rising as high as the Bay of Fundy's tides" – incidentally the highest tides in the world.
A toast to you Nova Scotia and to Canada's 150th birthday with one of your finest: Fabulous Fizz from Benjamin Bridge, Canada's most lauded sparkling wine house!
Our introduction to Benjamin Bridge came to us via a casual blind tasting of sparkling wines on a sunny afternoon. We were a little surprised, and absolutely delighted when we learned that one of our favourites came from Nova Scotia. Upon a little more investigative work including of course enjoying it first with fresh oysters and later with a light desert we felt compelled to share our latest discovery.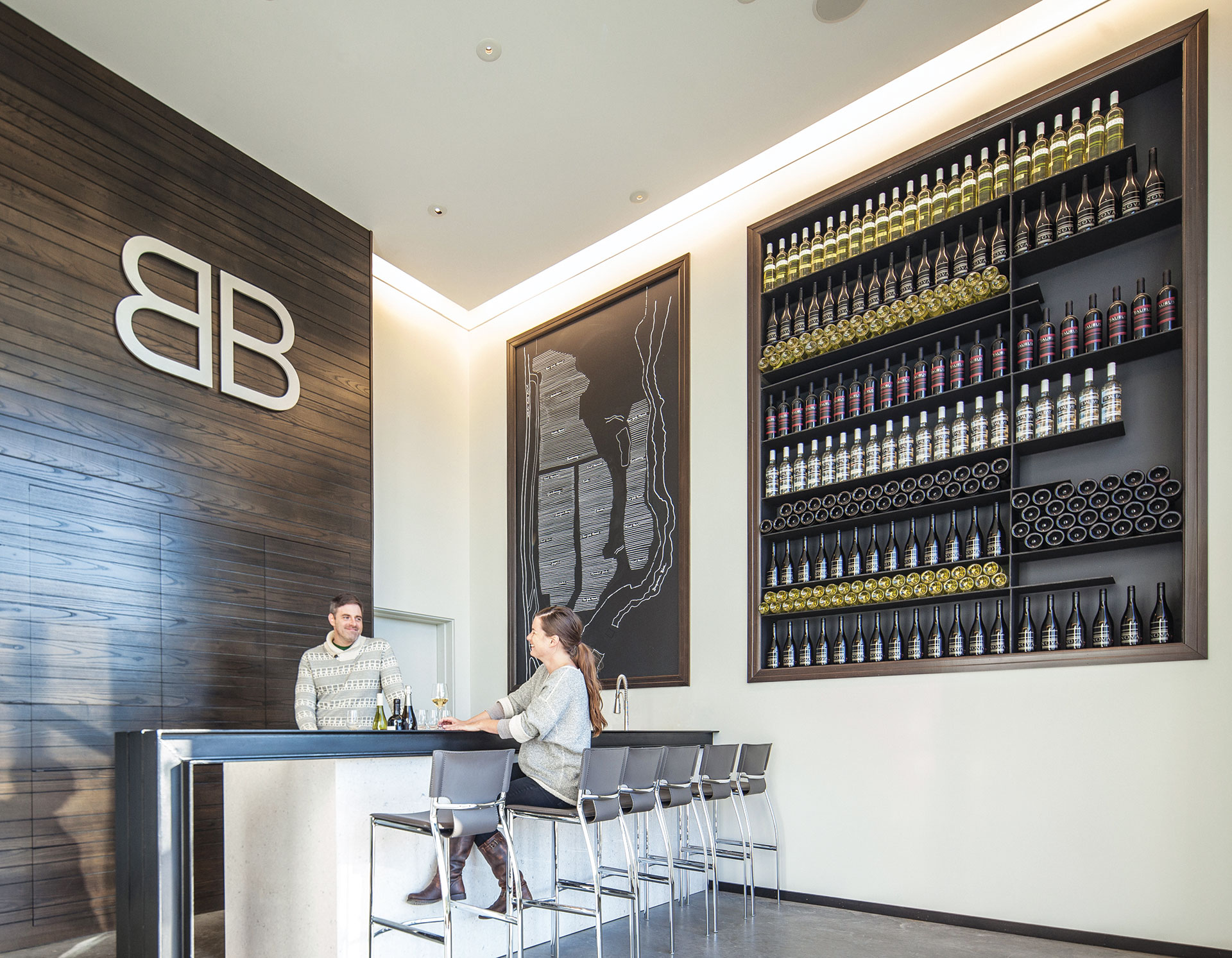 Benjamin Bridge, located in the Gaspereau Valley on the Bay of Fundy was founded by Gerry McConnell and his late wife Dara Gordon. Long time foodies and lovers of fine wine their passion was ignited after a tour of South African vineyards. In 1999 they purchased a property with the dream to create world-class wines, back home in their native country.  For the McConnells, building a successful business was not the driving force. As Gerry has said "It was a love and passion for the land, a love and passion for seeing things grow and to show that there could be a viable industry in Nova Scotia producing acclaimed wines"
Benjamin Bridge starts with a successive hire of some of the best in the business. From the first with Peter J. Gamble, a Canadian winemaking icon to assess the potential of the vineyard, soon after joined by the late Raphael Brisbois former Chef du Cave for Piper Heidsieck, a leading authority on Champagne.   In 2004 Benjamin Bridge releases its first sparkling wine vintage to rave reviews. In 2008 Jean-Benoit Deslauriers comes on board as Head Winemaker, the vineyards are officially certified organic, and the winemaker along with Gamble and Brisbois produce Deslauriers' first Canadian wine, the lightly sparkly Nova 7 knocking it out of the ballpark! 

The final analysis, the vineyards lie in an enviable position for one wanting to produce premium sparkling wines. Nova Scotia's climate and terroir are being likened to that of Champagne, sitting within just one degree of latitude. The Benjamin Bridge vineyards are located in the heart of the Gaspereau Valley on the The Bay of Fundy enjoying a micro climate especially suited to the production of sparkling wine. Said Peter Gamble of the temperature parallels between Champagne and the Gaspereau Valley: "It's so close to Champagne it's frightening."

"It all starts in the vineyards" it is often said. With the dedication and uber talent of head winemaker Jean-Benoit, his assistant and cellar master, plus the guidance of Peter Gamble, the results are heavenly bubbly and award winning wines. The team of winemakers craft the sparkling wines in the time consuming and very expensive method used in Champagne called the Methode Classique. Very laborious in the vineyards and in the cellars where the wines are bottled and aged on their lees for up to four years, patience is a virtue as the wines are carefully monitored as they develop and ready to be released.

We must agree whole heartedly, Nova Scotia you are a star and Benjamin Bridge you too are a star shining so bright for all of us fans of fine fizz and of superb wine. Congratulations! 

Benjamin Bridge, best boat, Best boat buying website, best boat marina website, best boat travel website, best place to rent a boat, boat accessories, boat angler, boat boondocking, boat buyers guide, boat camper, boat camping, boat dealers, boat DIY, boat Fishing, boat Fixer, boat Home, boat information, boat insurance, Boat Maintenance, boat marinas, boat marinas in Alberta, boat marinas in BC, boat marinas in Canada, boat marinas in Manitoba, boat marinas in Saskatchewan, boat marinas in the USA, boat marinas near me, boat products, boat rentals, boat repair, boat road test, boat sharing, boat sites near me, boat supplies, boat Tech, boat tips, boat touring, boat trade, boat Travel, boat traveling, boat travelling, boat vacation, boat vacation cost, boat websites Canada, boating Canada, Boating Canada's Boat Lifestyle Magazine, Boating Lifestyle Magazine, boating website, Canadian marina websites, expert boat information, find a boat dealer, Gasperau, how much does a boat cost, how much does marina cost, how to choose a boat, how to drive a boat, marina products, marina supplies, motor boat, Nova Scotia, power boating magazine, top boat website, used boat reviews Benjamin Bridge, best boat, Best boat buying website, best boat marina website, best boat travel website, best place to rent a boat, boat accessories, boat angler, boat boondocking, boat buyers guide, boat camper, boat camping, boat dealers, boat DIY, boat Fishing, boat Fixer, boat Home, boat information, boat insurance, Boat Maintenance, boat marinas, boat marinas in Alberta, boat marinas in BC, boat marinas in Canada, boat marinas in Manitoba, boat marinas in Saskatchewan, boat marinas in the USA, boat marinas near me, boat products, boat rentals, boat repair, boat road test, boat sharing, boat sites near me, boat supplies, boat Tech, boat tips, boat touring, boat trade, boat Travel, boat traveling, boat travelling, boat vacation, boat vacation cost, boat websites Canada, boating Canada, Boating Canada's Boat Lifestyle Magazine, Boating Lifestyle Magazine, boating website, Canadian marina websites, expert boat information, find a boat dealer, Gasperau, how much does a boat cost, how much does marina cost, how to choose a boat, how to drive a boat, marina products, marina supplies, motor boat, Nova Scotia, power boating magazine, top boat website, used boat reviews