The Monjed 2 Fireboat from MetalCraft Marine Inc. was awarded WorkBoat Magazine's Significant Boat of the Year for 2022 at the International WorkBoat Show.
By: Jarrett Matthews
The Monjed 2 is an 82-foot fire, rescue and patrol boat created for the Kuwait Fire Service and was initiated back in 2015.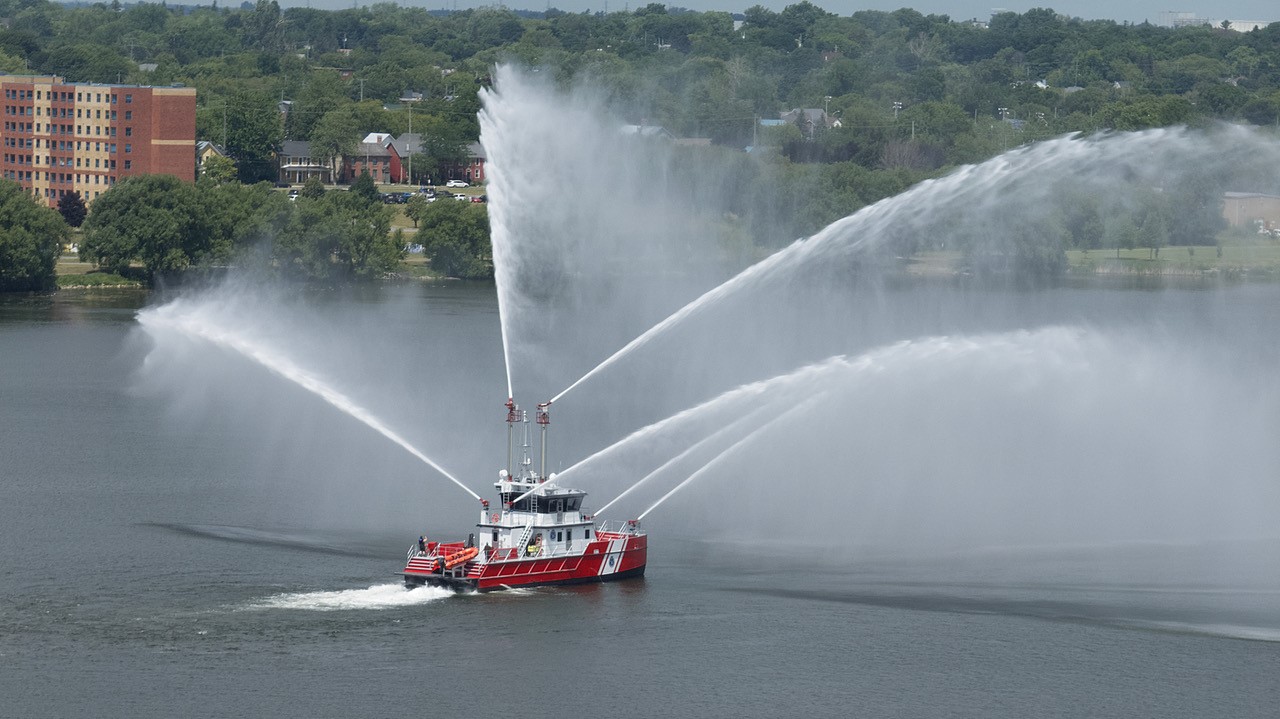 "This catamaran fireboat runs on a total vessel propulsion power of 2760hp and utilizes two engine-driven fire pumps with 10,000 gallon-per-minute pumping power to efficiently fight fires," Wajax said in a press release.
The vessel was designed with a low center of gravity to allow it to shoot water at such high volumes out of its 45-foot water cannons, while in treacherous conditions. The boat can travel up to 32 MPH and weighs approximately 182,000 lbs.
At the end of every calendar year, WorkBoat Magazine compiles their list of the "10 most significant boats" based on a few different criteria including innovative design, original concept builds, and advancing new work boat frontiers. This award is highly prestigious in the work boat industry, the winner is voted on by industry members and social media followers. Over half of all votes cast this year were for MetalCraft's fireboat.
Wajax Corporation was a key partner in the design of the engine and provided many parts in the construction of the Monjed 2. Wajax supplied MTU 10V2000M86 main engines rated at 1380hp each, MTU Bluevision Next Generation control system, ZF 665TS 2 speed marine gears, and Vulkan shafting solution between engines and the fire pumps.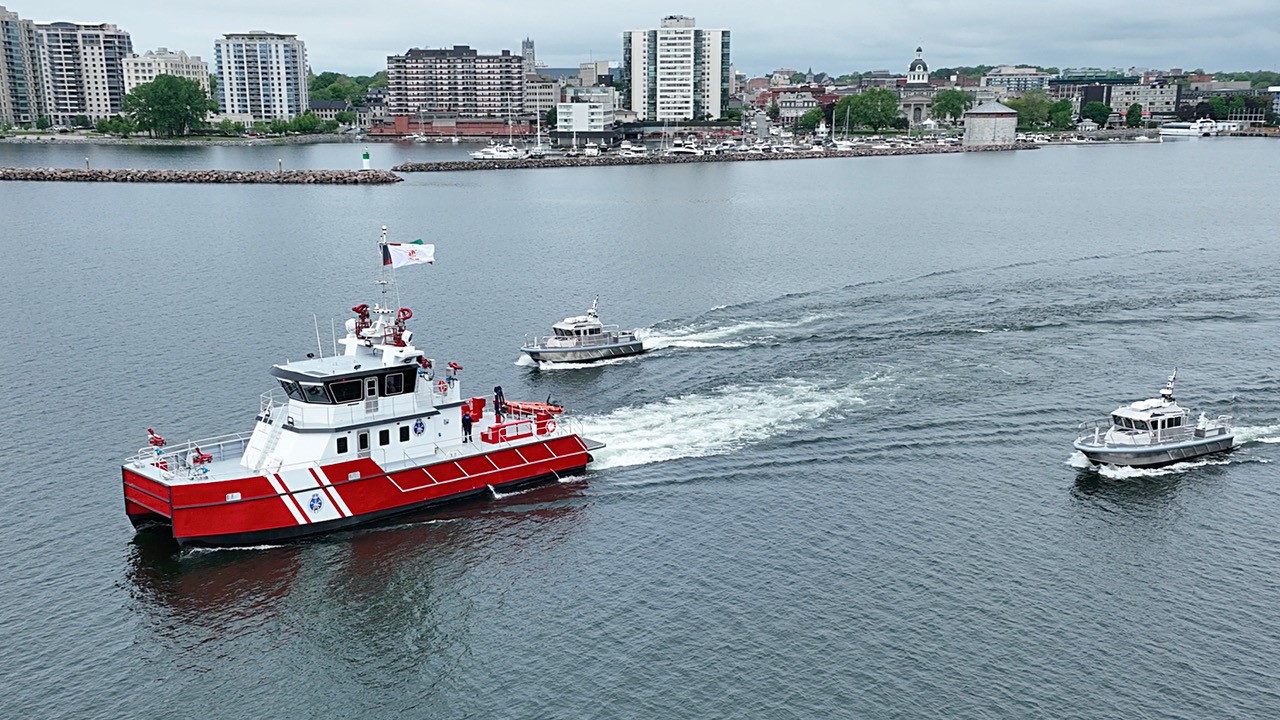 Manufactured in Kingston, Ontario at MCM, this boat challenges the traditional style of fireboats and is pushing the limits of what can be accomplished.

"We're incredibly proud to be one of the teams involved in creating the Monjed 2, and we're glad to see it get the recognition it deserves," Joe Di Pede, Vice President of Powertrain at Wajax said. "The quality of vendors and parts we bring to these kinds of projects is what gives us so much confidence in our work, and it shows in the performance of the Monjed 2's engines. We appreciate the opportunity from Metalcraft to work with them on this amazing vessel, and we thank WorkBoat Magazine for showing off the Monjed 2 and its capabilities."

The Monjed 2 Fireboat was able to beat out a bunch of other very impressive vessels for the award including bulk carriers, a catamaran ferry, charter boats, and a 94-foot ice breaker.

The FireCat 25M is a National Fire Protection Agency (NFPA) Class One and Two fireboat. It can move twice as fast as other NFPA fireboats and costs approximately half the price to manufacture.

For more information on MetalCraft Marine's fireboats, please visit their website. Also, to read more about Wajax and their marine expertise, visit Wajax.com.

2022 boats, Awards, best boats, Catamaran, emergency services, fireboat, FireCat, firefighter, Kingston, Kuwait, MetalCraft, safety, top boats of 2022, Wajax, Work Boat, Workboat of the Year 2022 boats, Awards, best boats, Catamaran, emergency services, fireboat, FireCat, firefighter, Kingston, Kuwait, MetalCraft, safety, top boats of 2022, Wajax, Work Boat, Workboat of the Year