The holidays are just around the corner! If you still don't know what to get your boater friend as a gift, check out these items below for some great ideas!
Floating Cooler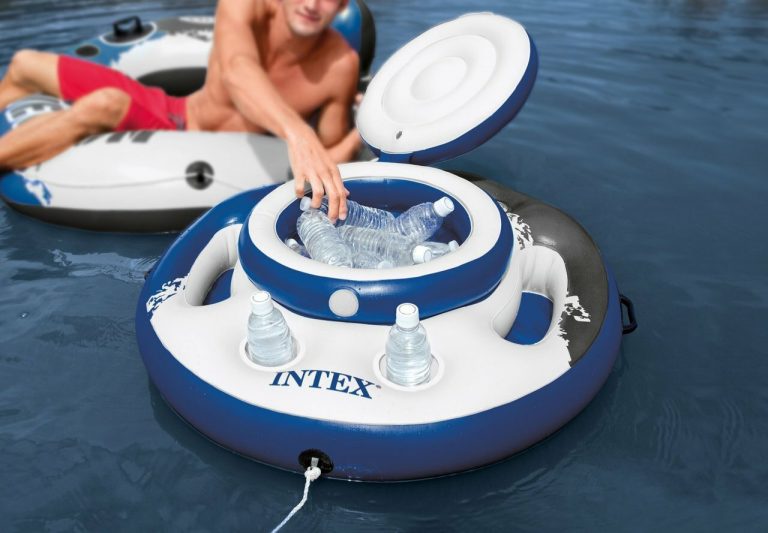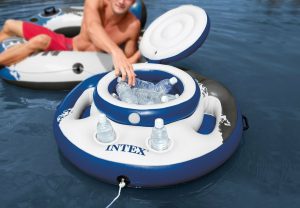 Mega Chill by Intex
Forget the trouble of getting back into the boat every time you want a sip of your drink. With a floating cooler, you can have your refreshing drinks right beside you in the water. This Intex Mega Chill has five built-in cup holders, two trays, and reliable handles on the sides, as well as three air chambers for safety purposes. In the middle, is the most important part – the cooler. This product has user friendly connectors to ensure a quick and easy set up. Once it is done being used, it can be deflated and put away for storage without taking up a lot of space. Get it on https://intexcorp.com/products/sporting-goods/sporting-lounges-islands/mega-chill/.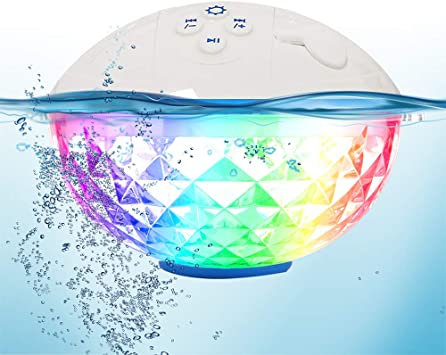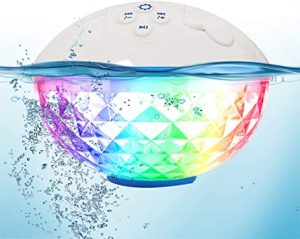 Waterproof Bluetooth Speaker
Bluetooth Waterproof Portable Floating Speaker by Amazon
Who doesn't enjoy some music while out on the water? This Bluetooth speaker is waterproof and floats in the water beside you. It has an IPX7 rating which lets it be fully submerged in water with no damage. The colourful lights on the bottom half make this speaker a perfect party accessory. Find it on https://www.amazon.ca/.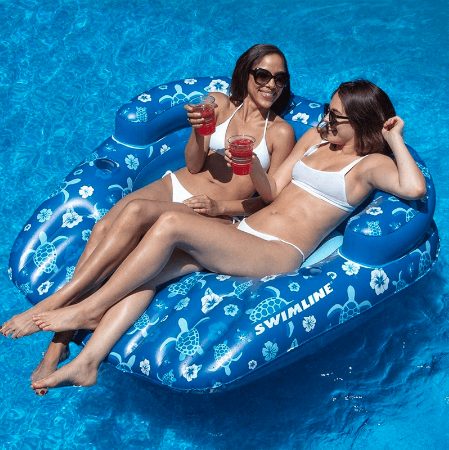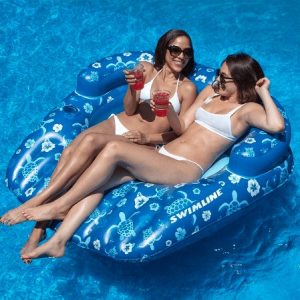 Floating Pool Chair
Tropical Double Seat Ride-On Pool Lounger by Pool Supplies Canada
You and your favourite person can relax in water with this double seat chair lounger and be super comfortable doing it. This lounger has a cupholder on both sides, one for each passenger. It also has a removable seat for optional raised seating. For more information, visit https://www.poolsuppliescanada.ca/tropical-double-seat-ride-on-pool-lounger-fr-en.html.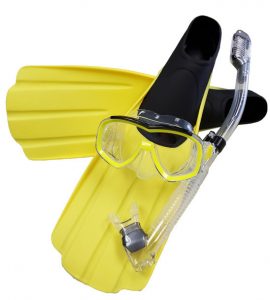 Snorkeling Gear
Adventure Snorkeling Package by Scuba Gear Canada
Explore what's underwater with this snorkeling set and discover truly just how beautiful aquatic life really is. This set comes with a high quality barracuda mask, an elite dry snorkel, two reef snorkeling fins, a plastic storage case for your mask, and a mesh storage bag for the entire kit. Visit https://scubagearcanada.ca/deluxe-snorkeling-adv-pack/ for more information.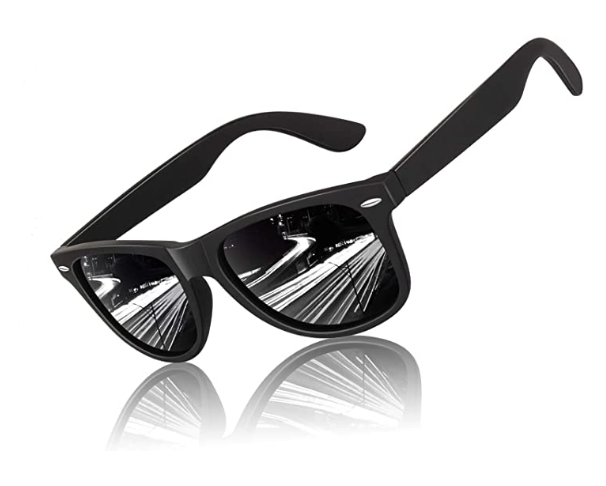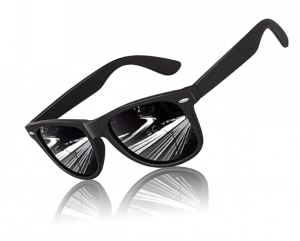 Polarized Sunglasses
CGID Classic Polarized Sunglasses by Amazon
Every boater needs a pair of good sunglasses. These are polarized for optimal sun protection and to block glares from the sun. Plus you can never go wrong with this style, that gives such a simple and elegant look. Grab a pair on https://www.amazon.ca/CGID-Classic-Polarized-Sunglasses.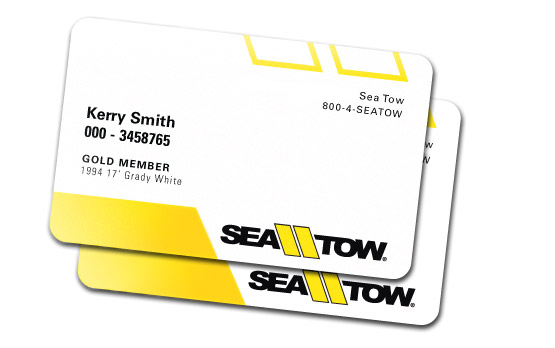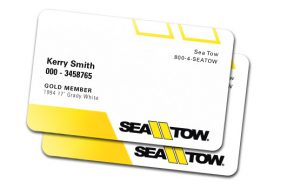 Boat Towing Membership
SeaTow
SeaTow is the boat version of a CAA membership. It's an essential necessity to have access to when owning a boat. If your boat breaks down in the middle of the water, you don't want to be stuck without help. SeaTow has different options and add-ons for your membership bundle but even the most basic membership gives you access to boat towing whenever you may need it! For more information, visit https://www.seatow.com/canada.
Plastic Drinking Glasses
Kasualware Compass Point 22 oz. Doublewall Tall Tumbler (Set of 4) by Home Depot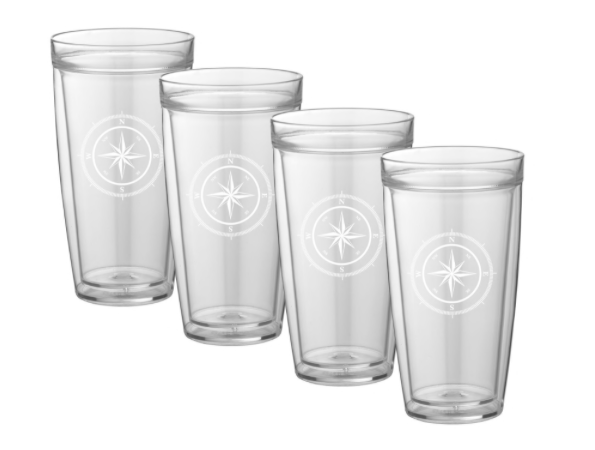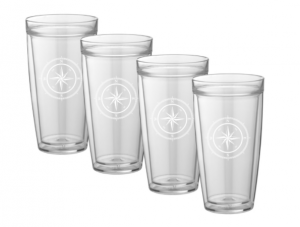 Sitting out in the sun all day will leave you wanting a refreshing drink. Which is why you'll want these useful plastic drinking cups for your boat. If an accident occurs – such as dropping the cup, you won't have to worry about glass pieces all over your boat or even in the water. Plus these cups also have a compass point design to give them a nautical feel. Get a set of 4 at https://www.homedepot.com/p/Kraftware-Kasualware-Compass-Point-22-oz-Doublewall-Tall-Tumbler-Set-of-4-88624/301044820.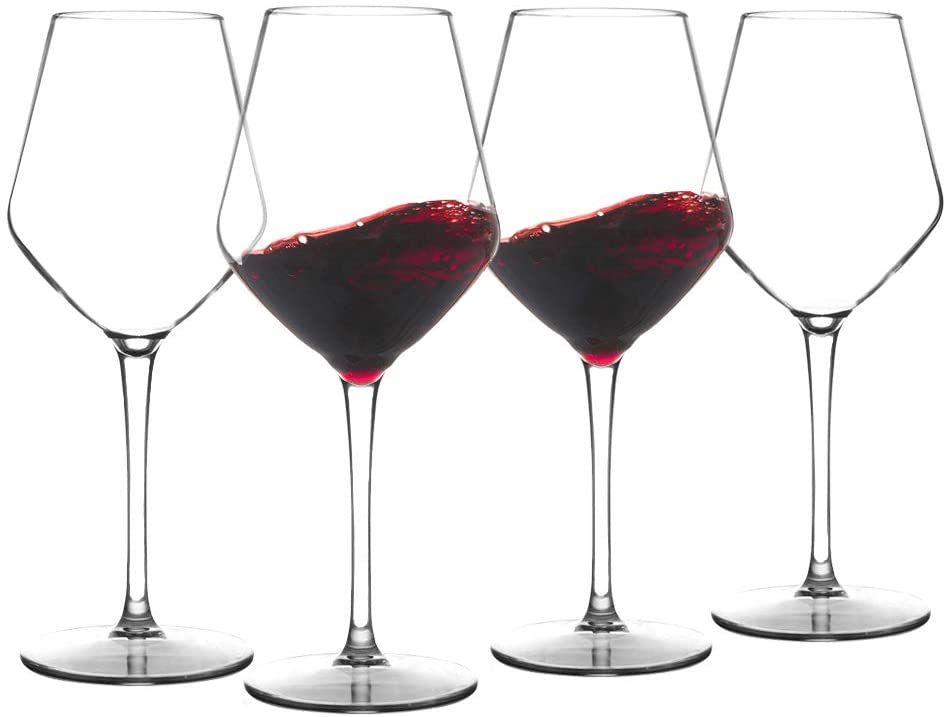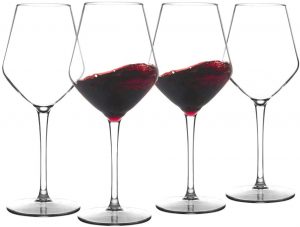 Plastic Wine Glasses
Michley Unbreakable Stemmed Wine Glass 15 oz. (Set of 4) by Amazon
You can still serve your guests with elegance on your boat while also keeping safety in mind with these plastic wine glasses. They are unbreakable and made of 100% Tritan – which is a BPA-free plastic, so you can have a worry-free ride. Get a set of 4 or 6 on https://www.amazon.ca/MICHLEY-Unbreakable-Stemmed-Dishwasher-Glassware/dp/B07GZBRCJ9?th=1.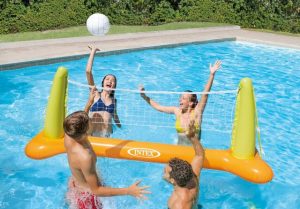 Inflatable Volleyball Net

Pool Volleyball Game by Intex

While relaxing on your boat is nice, taking a dip in the water is also favoured. Although, when swimming gets boring, and you're looking for something fun to do in the water, games never fail to create fun. Playing volleyball in the water is super exciting with this inflatable volleyball net from Intex. The net comes with an inflatable volleyball and grommet bags to weigh down or anchor down net and keep it steady. For more information, visit https://intexcorp.com/products/floats-toys/novelties-games/pool-volleyball-game/.

Adventure, Amazon, best, Bluetooth, bluetooth speaker, boat, boat towing, boat towing membership, boater, boater gifts, boater presents, Boating, boating games, chair lounger, christmas, christmas gift, christmas gift idea, christmas gift ideas, christmas gifts, Christmas gifts for a boater, christmas present, christmas present idea, christmas present ideas, christmas presents, double seater, drinking cup, drinking cups, drinking glass, drinking glasses, floating, floating cooler, floating pool chair, floating speaker, games, gift, gift idea, gift ideas, gifts, holiday, holidays, home depot, idea, ideas, inflatable, inflatable lounger, inflatable volleyball net, intex, mega chill, membership, plastic cup, plastic cups, plastic drinking cup, plastic drinking cups, plastic drinking glass, plastic drinking glasses, plastic glass, plastic glasses, plastic wine glass, plastic wine glasses, polarized, polarized sunglasses, pool games, pool lounger, pool supplies canada, present, present idea, present ideas, presents, scuba gear canada, sea tow, seatow, snorkel, snorkeling, snorkeling gear, snorkeling kit, snorkeling package, sunglasses, Towing, tumbler, unbreakable glass, unbreakable glasses, unbreakable wine glass, unbreakable wine glasses, volleyball, volleyball net, water games, water volleyball net, waterproof, waterproof bluetooth speaker, waterproof speaker, wine glass, wine glasses Adventure, Amazon, best, Bluetooth, bluetooth speaker, boat, boat towing, boat towing membership, boater, boater gifts, boater presents, Boating, boating games, chair lounger, christmas, christmas gift, christmas gift idea, christmas gift ideas, christmas gifts, Christmas gifts for a boater, christmas present, christmas present idea, christmas present ideas, christmas presents, double seater, drinking cup, drinking cups, drinking glass, drinking glasses, floating, floating cooler, floating pool chair, floating speaker, games, gift, gift idea, gift ideas, gifts, holiday, holidays, home depot, idea, ideas, inflatable, inflatable lounger, inflatable volleyball net, intex, mega chill, membership, plastic cup, plastic cups, plastic drinking cup, plastic drinking cups, plastic drinking glass, plastic drinking glasses, plastic glass, plastic glasses, plastic wine glass, plastic wine glasses, polarized, polarized sunglasses, pool games, pool lounger, pool supplies canada, present, present idea, present ideas, presents, scuba gear canada, sea tow, seatow, snorkel, snorkeling, snorkeling gear, snorkeling kit, snorkeling package, sunglasses, Towing, tumbler, unbreakable glass, unbreakable glasses, unbreakable wine glass, unbreakable wine glasses, volleyball, volleyball net, water games, water volleyball net, waterproof, waterproof bluetooth speaker, waterproof speaker, wine glass, wine glasses