Even with the ongoing pandemic, electronics manufacturers have been busy introducing new products and upgrading technology for consumers. From new chartplotters to steering systems, the products help make a day on the water easier and help to keep tabs on your center-console boat—even at a distance.
Our editors picked a few of their favorites. For anglers waiting for the latest technology, now is as good a time as any to add a new radar, chartplotter or upgrade your boat's safety kit.

Garmin's GMR Fantom Gets a Boost

 
Garmin International offers the GMR Fantom 254/256 open-array radars that deliver 250W of pulse compression power, its highest-powered solid-state radar on the market. The Fantom 254/256 series uses Garmin's signature MotionScope technology to detect and highlight moving targets in different colors, helping users avoid potential collisions, find flocks of birds and track weather. 
Now with more than double the power of the existing Fantom 124/126, the new Fantom 254/256 solid-state radars combine short- and long-range target detection performance for boaters and anglers. New features, including scan-to-scan averaging and improved MARPA with Automatic Acquisition, provide improved target precision and more visibility of what lies ahead to further a user's situational awareness on the water.
The radars have a target range of 20 feet to 96 nautical miles. Equipped with MotionScope technology and adjustable speed threshold, this series instantly detects moving targets in real-time—such as other boats, flocks of birds or the weather ahead—with easy-to-see, colored highlights as targets approach or retreat from the vessel. 
The 4-foot Fantom 254 or 6-foot Fantom 256 open-array are available now with suggested retail prices of $9,999 and $10,499, respectively. Compatible with most chartplotters.
www.garmin.com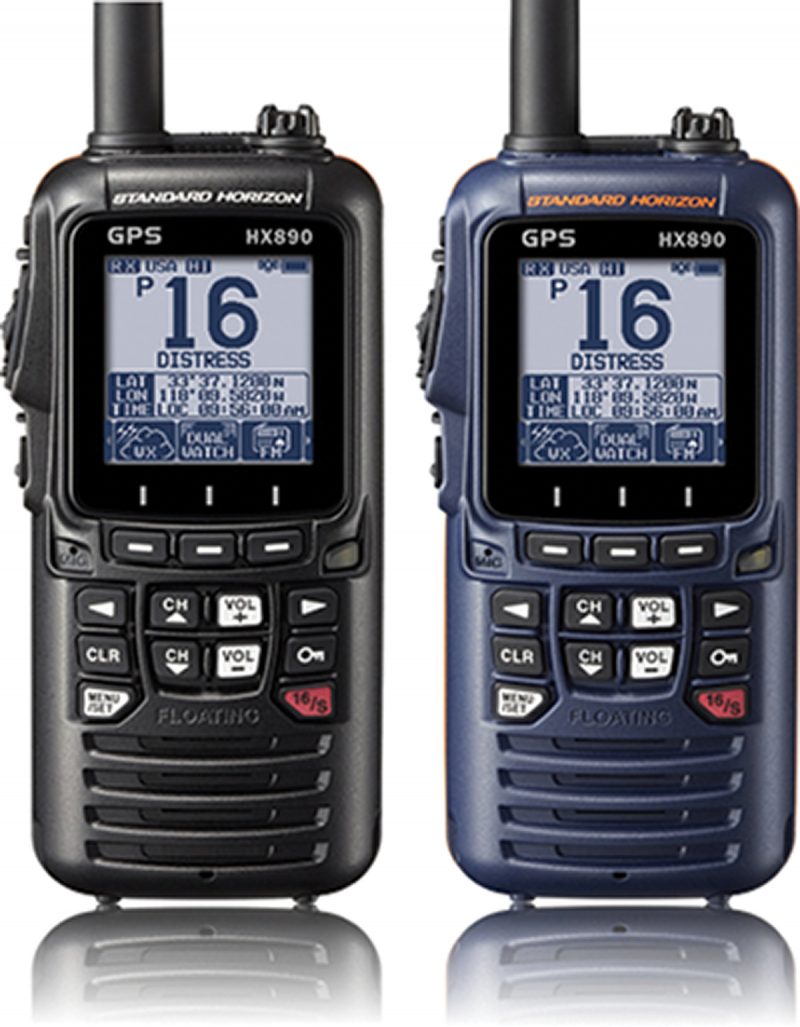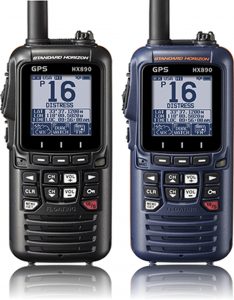 Standard Horizon

 

Hand-Held VHF is Loaded
Standard Horizons HX890 high-end floating Class H DSC VHF/GPS packs a lot of features into a rugged new ergonomically designed case. Notable new features include two scrambler systems designed to ensure secure communications out on the water, a built-in FM broadcast band receiver, IPX8 submersible construction, 6 watts of transmit power, and a Group Monitor Function with Digital Selective Calling, a built-in integrated 66-channel WAAS GPS receiver with waypoint and route navigation, and a man-overboard (MOB) feature. 
The radio sports an oversize full-dot matrix display, is available in a black or navy blue case, comes with a rechargeable Li-Ion battery, alkaline battery tray, 110VAC wall charger, 220VAC adapter, charging cradle, 12VDC charger, PC programming cable, and is backed by Standard Horizon's 3-year waterproof warranty. $199.99.
www.standardhorizon.com

Distress Flares Meet Digital Age
Replace traditional pyrotechnic flares with the new ResQFlare from ACR Electronics. The high-intensity LED electronic distress flare and accompanying distress flag provided is certified to meet United States Coast Guard requirements as a reliable and highly efficient alternative to onboard pyrotechnic flares. The ResQFlare and Flag are individually classified as approved Visual Distress Signals for night and day, respectively, ensuring recreational boaters in U.S. waters are fully equipped to attract the attention of rescue personnel in an emergency. 
Significantly enhancing the chance of survival and rescue by emitting the flash characteristic for the International Morse Code for S-O-S, the waterproof and buoyant ACR ResQFlare automatically rights itself in the water, providing 360-degree visibility for over 6 miles. The distress flare's high-efficiency electronics ensure a substantial operational life, with the LED strobe maintaining 75 cd peak equivalent fixed intensity for over 20 hours, which is more than three times longer than USCG requirements. Compact, lightweight and easy to operate, the ResQFlare features a durable design and a user replaceable battery power source, ensuring it is a one-time purchase that will provide many years of service. The ResQFlare package retails for $79.95.
www.acrartex.com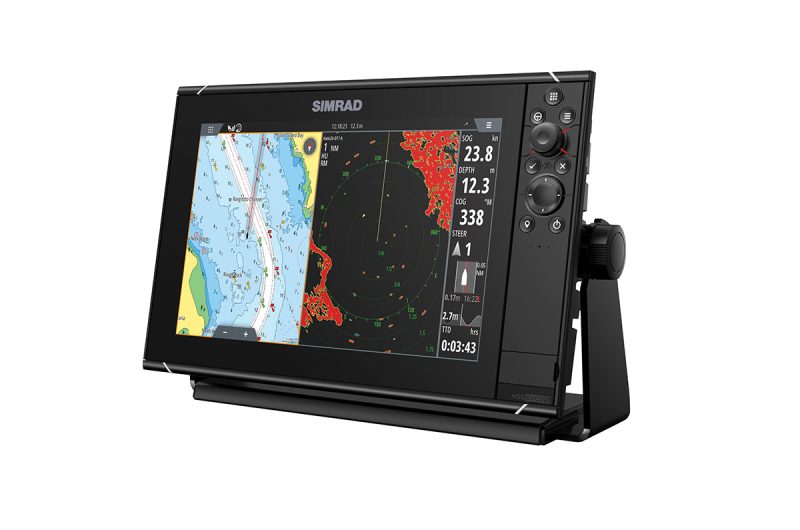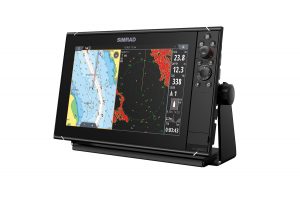 Simrad Debuts New-Generation Chartplotter and Fishfinder
Simrad unwrapped its latest generation of chartplotters and fishfinders with a new operating system built from the ground up.
The Simrad NSX was designed as a midrange production in the company's lineup and features many of the features found in higher-end models. A new, intuitive touchscreen offers clear views and is available in 7", 9" and 12" display sizes.
Charts include powerful C-MAP® navigation capabilities and compatibility with sonar, radar and autopilot systems. Simple Setup Wizards guide users through each step during device setup, and Simrad® app integration makes connectivity from a smartphone easy.
"The electronics for boating navigation have evolved so much over the decades, but with this particular product we've really focused on making boating adventures and navigation both easier and more accessible than ever," said Mike Fargo, EVP of Simrad Yachting, in a press release. "With the NSX, our development team re-imagined and re-defined what a chartplotter and fishfinder can be for consumers, simplifying the experience from the moment you take NSX out of the box all the way to the furthest open water adventures."
The NSX is designed to deliver a wide eco-system allowing users to expand the multifunction display with additional functionality, easier integrations and support for a wide range of third-party applications. 
Anglers can utilize NSX to view high-resolution images below and to the sides with Active Imagining and CHIRP sonar, SideScan/DownScan Imaging and FishReveal or search even greater depths with a wide range of compatible transducers. Users can integrate easily with their radar and get the most out of their AutoPilot systems by connecting to Autorouting.
The Simrad NSX starts at $1,049 and more information is available at www.simrad-yachting.com.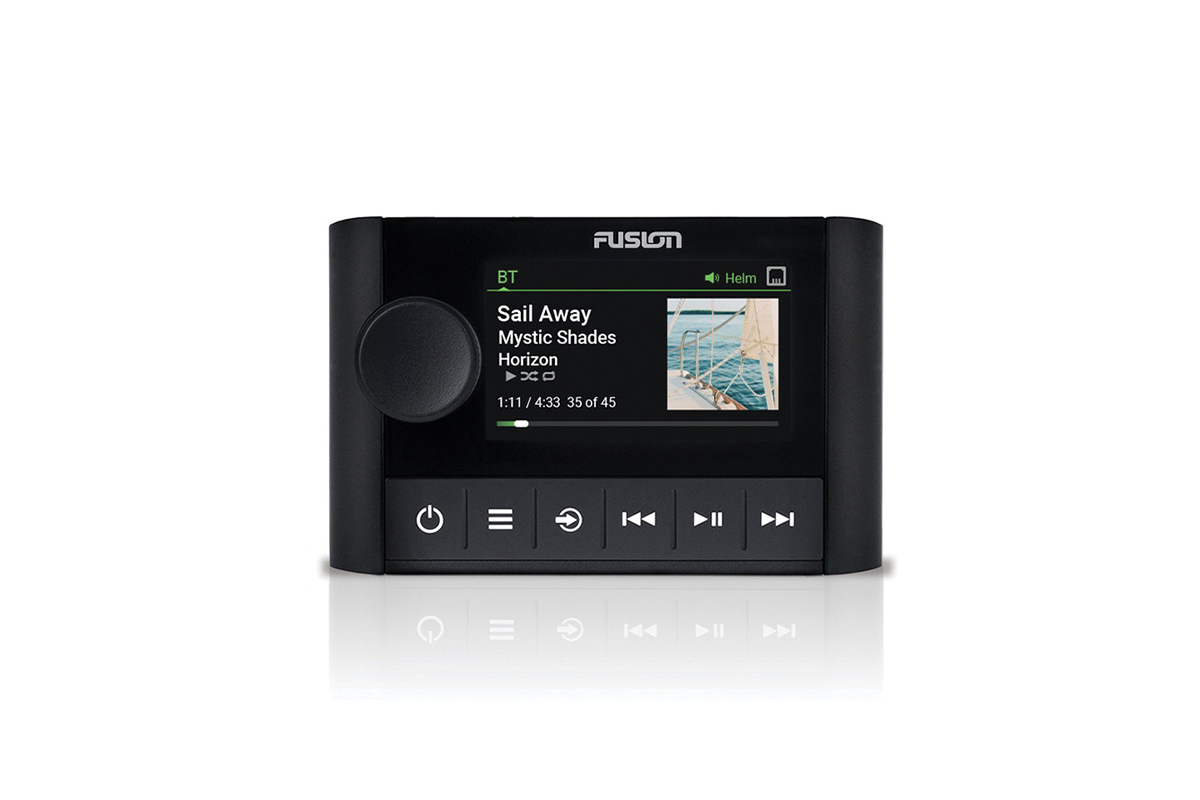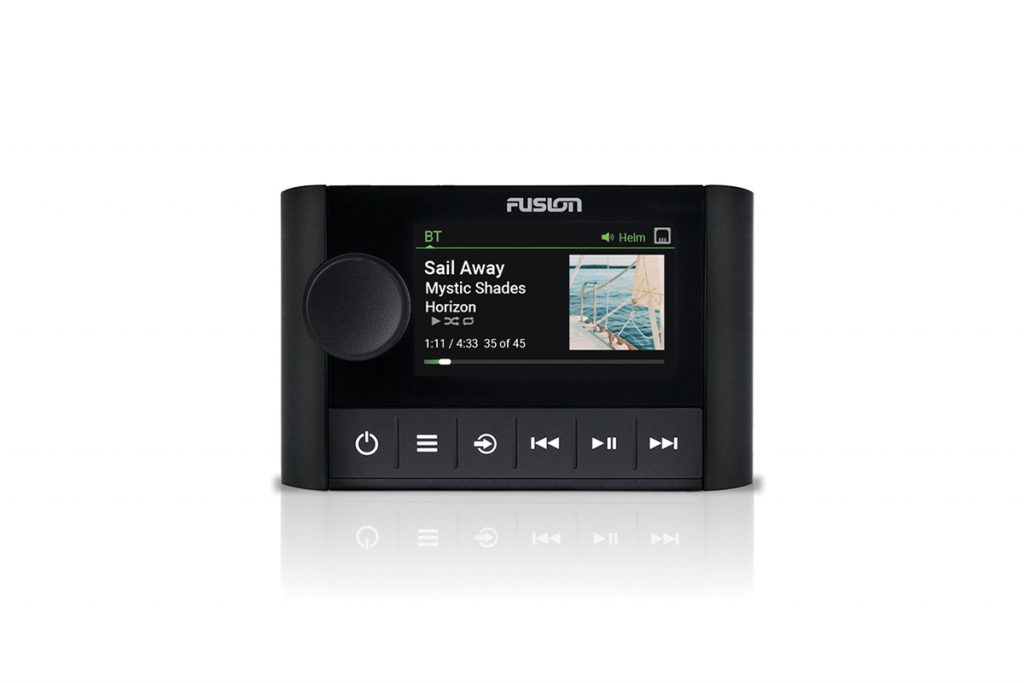 Fusion Apollo Stereo System Hides Away

 
The Apollo WB670 inherits key audio innovations and technological brilliance from the Apollo RA670, re-engineered in a compact, space-saving form factor designed to simplify dash space at the helm.
Key features include Fusion's Digital Signal Processing Technology, enhanced PartyBus-Network capabilities, Wi-Fi audio streaming with Apple AirPlay 2, over-the-air software updates and more source options including Optical Audio for connection to TVs. The WB670 also has enhanced connectivity options giving you convenience and flexibility when controlling your entertainment system. You can connect an Apollo ERX400 wired remote via Ethernet for the full Apollo user experience or alternatively for a more streamlined system, you can control the WB670 using only a Garmin MFD via NMEA 2000 or Ethernet.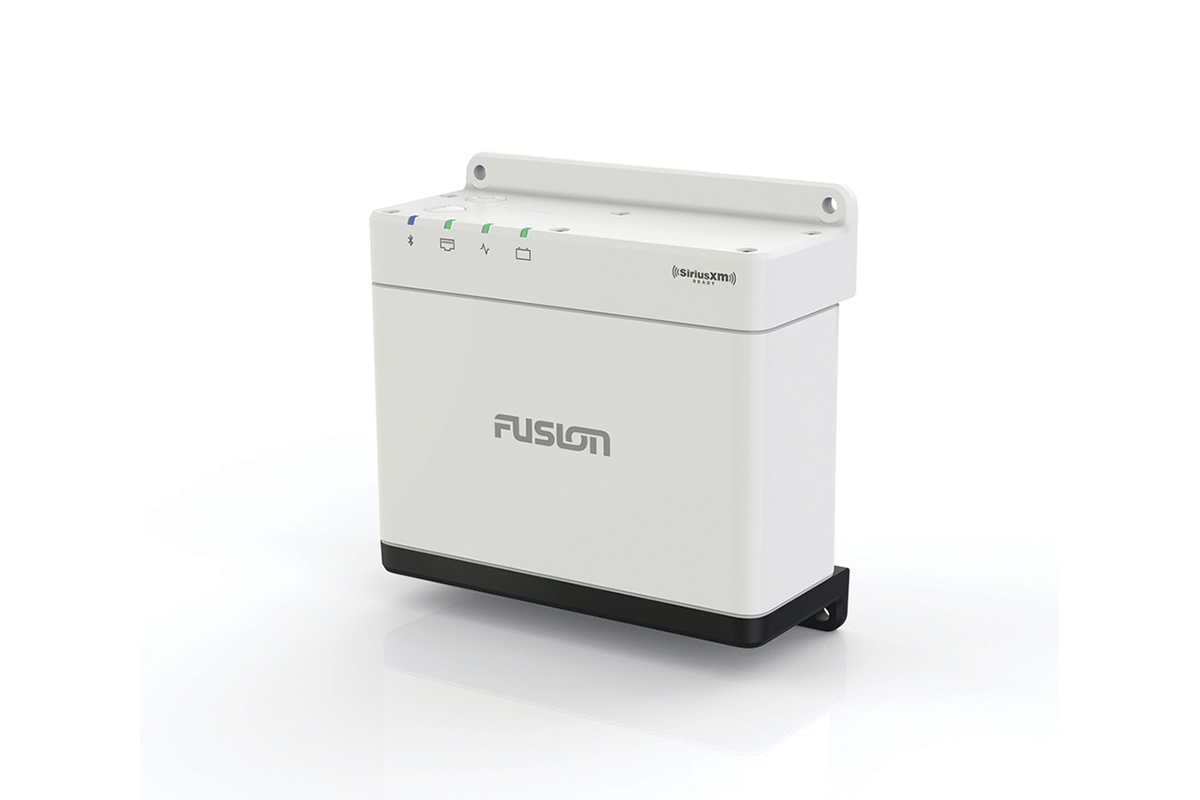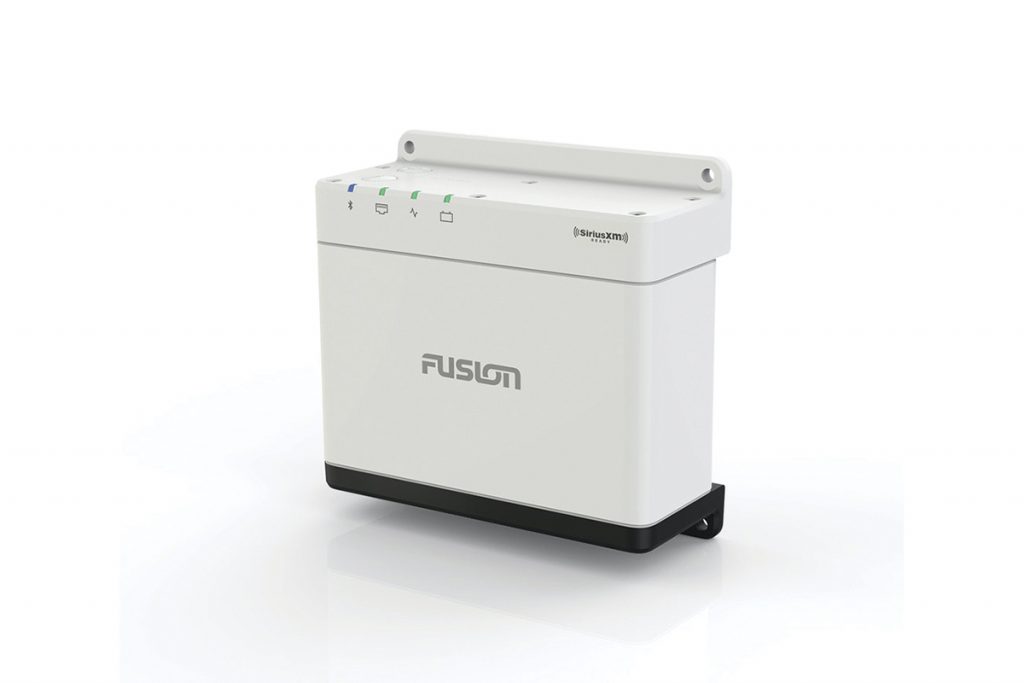 Apollo has made it inherently simple to customize your audio entertainment for superior sound quality in any area of your boat. The WB670 is $449.99; $229.99 for the ERX400.
www.fusionentertainment.com     

ACR Electronics, Distress flares, Fusion Apollo Stereo System, fusion entertainment, Garmin, Garmins GMR Phantom, ResQFlare, simrad, Simrad Chartplotter, Simrad Fishfinder, standard horizon, Standard Horizons HX890 ACR Electronics, Distress flares, Fusion Apollo Stereo System, fusion entertainment, Garmin, Garmins GMR Phantom, ResQFlare, simrad, Simrad Chartplotter, Simrad Fishfinder, standard horizon, Standard Horizons HX890