The following article comes from Laura Nicholls of SuperYacht Times on September 11, 2020. It has been shared with Newsdesk permission.
The 2020 edition of the Fort Lauderdale International Boat Show (FLIBS) was given the approval to go ahead during the final decision meeting yesterday. Show organisers, Informa, were waiting on the results of the discussion between government officials from Broward County and the City of Fort Lauderdale who were analysing the event's plans to ensure a safe show amid the coronavirus pandemic.
Between 28 October and 1 November 2020, the FLIBS will span across 90 acres of outdoor areas and could potentially inject over $1 billion into the local economy. The show will run in accordance with Informa Markets'  AllSecure health and safety standards to ensure the safety of all attendees, exhibitors, crew members and staff.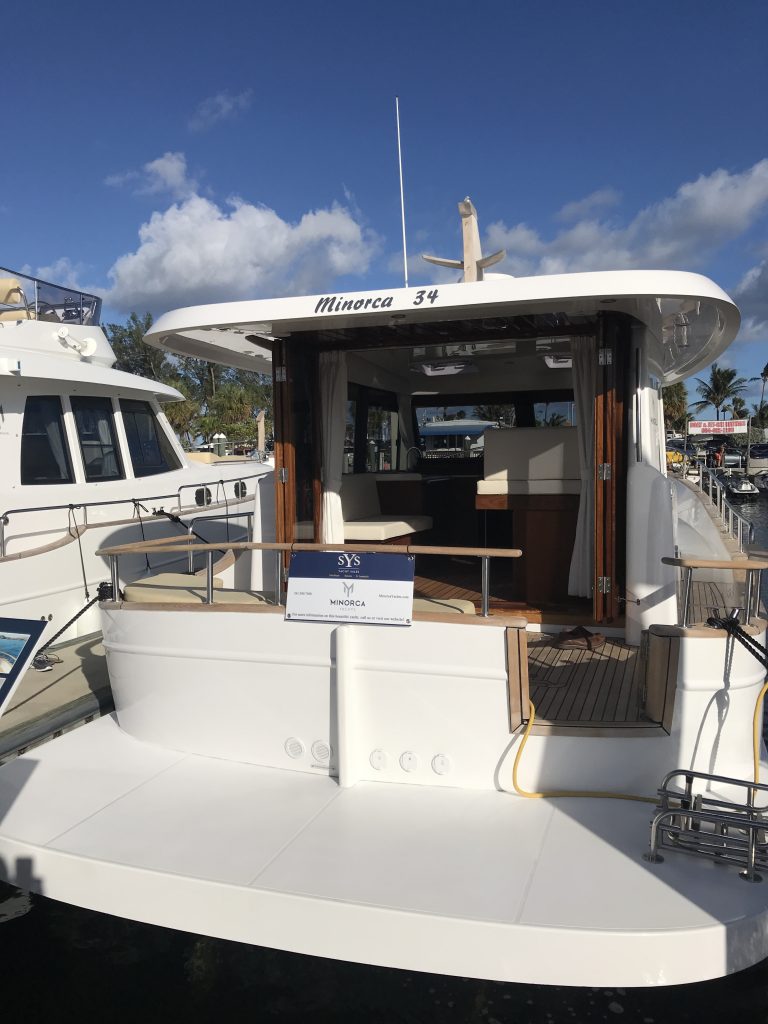 Mayor of Fort Lauderdale, Dean Trantalis, who worked alongside County Administrator Betha Henry to approve the show commented: "I am extremely pleased that the County Commission gave clear direction today that the Fort Lauderdale International Boat Show can take place as planned next month. It is vital that we get our economy back on track. The upcoming Boat Show is critical to accomplishing that because the show has a major positive economic impact on Fort Lauderdale by supporting local businesses and their employees. Public health will be protected. Fort Lauderdale has been a leader in addressing the COVID-19 pandemic, and we have worked with the Boat Show to put together a solid plan to ensure it will be held with the utmost safety."  

MIASF CEO/president, Phil Purcell, explains, "FLIBS is an opportunity to jumpstart the local and state economy through direct sales, as well as hotel stays, transportation, dining, and recreation. Our land-based businesses benefit from the show just as much as our marine businesses. We are pleased our local officials continue to recognise the importance of this event and have given us their full support to move forward."  

The sentiment was echoed by Andrew Doole, President of Informa U.S. Boat Shows, who adds, "We have worked diligently to develop a plan so that every person who attends the show can do so with confidence."

best boat, Best boat buying website, best boat marina website, best boat travel website, best place to rent a boat, boat accessories, boat angler, boat boondocking, boat buyers guide, boat camper, boat camping, boat dealers, boat DIY, boat Fishing, boat Fixer, boat Home, boat information, boat insurance, Boat Maintenance, boat marinas, boat marinas in Alberta, boat marinas in BC, boat marinas in Canada, boat marinas in Manitoba, boat marinas in Saskatchewan, boat marinas in the USA, boat marinas near me, boat products, boat rentals, boat repair, boat road test, boat sharing, Boat Show, boat sites near me, boat supplies, boat Tech, boat tips, boat touring, boat trade, boat Travel, boat traveling, boat travelling, boat vacation, boat vacation cost, boat websites Canada, boating Canada, Boating Canada's Boat Lifestyle Magazine, Boating Lifestyle Magazine, boating website, Canadian marina websites, COVID-19, expert boat information, find a boat dealer, FLIBS, Florida, Fort Lauderdale International Boat Show, how much does a boat cost, how much does marina cost, how to choose a boat, how to drive a boat, marina products, marina supplies, motor boat, power boating magazine, top boat website, used boat reviews best boat, Best boat buying website, best boat marina website, best boat travel website, best place to rent a boat, boat accessories, boat angler, boat boondocking, boat buyers guide, boat camper, boat camping, boat dealers, boat DIY, boat Fishing, boat Fixer, boat Home, boat information, boat insurance, Boat Maintenance, boat marinas, boat marinas in Alberta, boat marinas in BC, boat marinas in Canada, boat marinas in Manitoba, boat marinas in Saskatchewan, boat marinas in the USA, boat marinas near me, boat products, boat rentals, boat repair, boat road test, boat sharing, Boat Show, boat sites near me, boat supplies, boat Tech, boat tips, boat touring, boat trade, boat Travel, boat traveling, boat travelling, boat vacation, boat vacation cost, boat websites Canada, boating Canada, Boating Canada's Boat Lifestyle Magazine, Boating Lifestyle Magazine, boating website, Canadian marina websites, COVID-19, expert boat information, find a boat dealer, FLIBS, Florida, Fort Lauderdale International Boat Show, how much does a boat cost, how much does marina cost, how to choose a boat, how to drive a boat, marina products, marina supplies, motor boat, power boating magazine, top boat website, used boat reviews