The team at Executive Yacht Canada held an exclusive soiree event after the Toronto Boat Show at their Toronto offices at 438 Lakeshore Blvd. West – just down the road from the boat show itself.  On hand were the entire Executive yacht staff to welcome customers, and future customers to explore all of their brands in a relaxed and fun environment.  Executive Yacht Canada represents Azimut,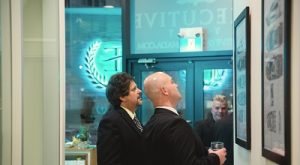 Benetti, Carver, Everglades, Frauscher, Marquis Yachts, Seabob, Seven Marine, Sunseeker, Vanquish Boats and Wajer & Wajer.
Whether you're boating on the great lakes, in the Muskoka's, or the ocean, Executive Yacht's goal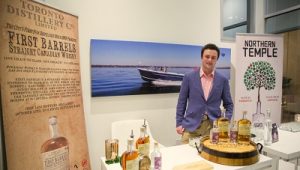 is to be your ambassador to the experience of the Yachting world. With the finest most sophisticated, stylish, and tailor-made yachts available anywhere, that combine luxury, utility, safety to make the journey as important as the destination.  Their seven locations throughout Ontario, allow you to look, dream, customize and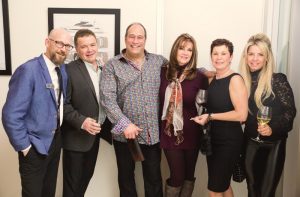 eventually purchase in a truly customized experience tailored to you, your family, your needs and your desires in every possible way.
Power Boating Canada has tested many of the Executive Yacht brands – check out a model that may excite your fancy on our Boat Test page.
best boat, Best boat buying website, best boat marina website, best boat travel website, best place to rent a boat, boat accessories, boat angler, boat boondocking, boat buyers guide, boat camper, boat camping, boat dealers, boat DIY, boat Fishing, boat Fixer, boat Home, boat information, boat insurance, Boat Maintenance, boat marinas, boat marinas in Alberta, boat marinas in BC, boat marinas in Canada, boat marinas in Manitoba, boat marinas in Saskatchewan, boat marinas in the USA, boat marinas near me, boat products, boat rentals, boat repair, boat road test, boat sharing, boat sites near me, boat supplies, boat Tech, boat tips, boat touring, boat trade, boat Travel, boat traveling, boat travelling, boat vacation, boat vacation cost, boat websites Canada, boating Canada, Boating Canada's Boat Lifestyle Magazine, Boating Lifestyle Magazine, boating website, Canadian marina websites, expert boat information, find a boat dealer, how much does a boat cost, how much does marina cost, how to choose a boat, how to drive a boat, marina products, marina supplies, motor boat, power boating magazine, top boat website, used boat reviews