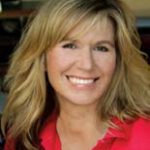 A traditional brunch entrée, Eggs Benedict is as easy to prepare for eight people as it is for four.  It's simply a matter of making the components ahead, then putting them all together to serve. (I make these with Salmon Cakes as well and is equally as delicious.) 
(serves 4)
Ingredients
For the crab cakes 
4 cups fresh Dungeness crabmeat

 

(about 4 crab, cooked and cleaned)
½ cup mayonnaise
½ cup fresh parsley, chopped
4  cloves garlic, minced
¼ cup l emon juice
1  large egg
2 tsp Dijon mustard
1 tbsp Old Bay seasoning
1 cup Panko bread crumbs,

 

plus ½ to ¾ cup for forming
1/8 cup sesame seeds
olive oil or peanut oil for frying
For the Hollandaise Sauce
1 egg yolk or 1 tbsp mayonnaise
½ tsp Dijon mustard
1½ tsp lemon juice
½ cup butter (1 stick) clarified (pg.168)

 

or melted
sea salt and black pepper, to taste
8  large eggs
1 tsp white vinegar
4  English muffins, split and toasted
lemon wedges for serving
Directions
To make the crab cakes:
In a large bowl; combine all ingredients, (except sesame seeds and oil) stirring gently to combine.  Dividing evenly, form mixture into 8 cakes.  Dredge each mound in panko and sesame seeds to coat, set aside.
In a large nonstick skillet over medium-high heat; sauté half the cakes in 1½ tablespoons of oil.  Cook until golden, about 3 minutes, then carefully flip the cakes over and cook on the other side about 2 minutes more.  Transfer to a paper-towel lined plate.  Sauté remaining cakes in the same manner.
To make the hollandaise sauce:
In a blender, (or whisk by hand) place egg, mustard and lemon juice; whirl at high speed until blended.  With blender running, add melted butter a few drops at a time, then increase flow to a steady stream.  Season with salt and pepper.
For the poached eggs:
 Fill a large skillet with enough water to reach a depth of 1½ inches and bring to a boil.  Add the vinegar and heat until bubbles form on the pan bottom with an occasional one popping to the top.  Break each egg into the water; do not overcrowd.  Cook until set to your liking (poke white gently to check for firmness).  For soft yolks and firm whites, allow 3 minutes.
Assembly:
Place two English muffin halves on each of 4 plates.  Divide crab cakes among the muffins and top each with a poached egg and some sauce. Season with salt and/or pepper as desired.
---
Recipe excerpt from My Tiny Alaskan Oven,  by La Donna Gundersen
Copyright 2014 by Ole and LaDonna Gundersen
www.ladonnarose.com

A Saturday Morning Favourite: Crab Cakes Eggs Benedict, Beer Recipes, best BOATING recipes, best quick Power Boating meals, best recipes for boating, best recipes for Power Boating, boat eats, boat food, boat recipes, BOATING BBQ tips, BOATING cooking, BOATING destinations, BOATING gourmet, boating recipes, BOATING travel, breakfast for eight, brunch, brunch entrée, cooking in a boat, crab cake, crab cakes, delicious, dining on the water, eggs, eggs Benedict, english muffin, entertaining on a boat, Gravenhurst, Hollandaise Sauce, La Donna Gundersen, LaDonna Gunderson, marina cooking, My Tiny Alaskan Oven, Power Boating meals, quick breakfast, recipes, Salmon Cakes, seafood recipes, shore lunch cooking, Slow Cooker Pork with Beer Gravy, summer 2022, summer boating, summer favourites, The Wine Ladies, waterfront recipes A Saturday Morning Favourite: Crab Cakes Eggs Benedict, Beer Recipes, best BOATING recipes, best quick Power Boating meals, best recipes for boating, best recipes for Power Boating, boat eats, boat food, boat recipes, BOATING BBQ tips, BOATING cooking, BOATING destinations, BOATING gourmet, boating recipes, BOATING travel, breakfast for eight, brunch, brunch entrée, cooking in a boat, crab cake, crab cakes, delicious, dining on the water, eggs, eggs Benedict, english muffin, entertaining on a boat, Gravenhurst, Hollandaise Sauce, La Donna Gundersen, LaDonna Gunderson, marina cooking, My Tiny Alaskan Oven, Power Boating meals, quick breakfast, recipes, Salmon Cakes, seafood recipes, shore lunch cooking, Slow Cooker Pork with Beer Gravy, summer 2022, summer boating, summer favourites, The Wine Ladies, waterfront recipes