Boat Test #1371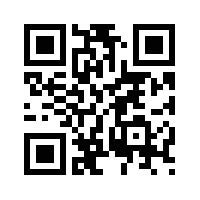 Uncompromising quality and innovation
Cobalt has been building their boats out of the plant in Neodesha, Kansas since 1968. With that kind of history behind you, it's easy to rest on your laurels and your reputation. It's easy to not, as they say, 'rock the boat', with anything new. That's not what Cobalt does however.
Their all new CS3 is the latest all-new model in their Gateway 10 series, joining the Cobalt 200, 210 and 220 bowrider family. At an overall length of 23'8", the CS3 is packed full of innovative design ideas. Let's begin at the swim platform where you'd correctly expect to find Cobalt's exclusive flip-down swim step. The step makes the swim platform so much more useable as an entertainment and play space, and it makes reboarding so much easier for every age compared to a typical three or four step ladder you'll find on the competition. The CS3 has a traditional ladder as well.
The CS3 is built on an entirely new Kevlar reinforced hull, and features a new deck design with timeless lines and graceful curves. The bow and freeboard is high providing lots of interior space and a stainless rub rail gently flows down to the platform in a seamless single curve.
SPECIFICATIONS
Length Overall w/Swim Platform:23'8″/7.21m
---
Beam:  8' 6'' / 2.59 m
---
Interior Cockpit Width:  92'' / 2.34 m
---
Deadrise:  20
---
Fuel Capacity:  50 gal. / 189 L
---
Bridge Clearance w/o Bimini:  3' 11'' / 1.19 m
---
Bridge Clearance w/Arch:  6' 10'' / 2.08 m
---
Draft Drive Up:  24'' / .61m
---
Draft Drive Down:   37'' / .94m
---
Dry Weight:  3700 lbs. / 1678 kg
---
Capacity: 12 persons
---
Capacity w/gear:  1695 lbs. / 768 kg

For more information

visit www.cobaltboats.com 

  

From the platform, the next step is either to port or starboard as there are not one but two walk-through entrances to the cockpit around the CS3's very innovative island sunpad.  The cockpit opens up with a double for-ward facing bench against the sunpad, twin facing benches port and starboard, a double-wide companion seat with flip-fold seatback (that's perfect for watersports spotting), and a single swivel helm chair with flip-up bolster (a necessity in my opinion).  Underfoot, you may notice the forty-ounce snap in carpet over the full fiberglass hull liner.  Up front, the deep bow area features forward facing seat-backs.  Overall, the CS3 seats a dozen people in luxurious marine upholstery with colour-stitched branding that's pure class.  There's lots of space under the seats to store all the gear a dozen friends will need for a fun day on the water.
The helm features a bluetooth stereo system and six speakers along with integrated digital and analog gauges that are set into stamped stainless steel dash with an upholstered eyebrow overhead and a beautiful leather wrapped steering wheel.
Speaking of overhead, the optional for-ward facing aluminum radar arch comes in your choice of white or black with an integrated bimini that's the full length of the cockpit aft of the windshield.
Power options include the buyers' choice of either Mercury or Volvo in 240hp to 350hp sterndrive gasoline engines mounted into the CS3's full fiberglass stringer system. Cobalt's website labels the CS3 as the American Dream, but with the classic white hull and red bottom and bimini, I think it could be any Canadian's dream to have a CS3 tied to their dock or cruising down their lake.
As we do our testing and visit marinas and dealers all over, we are seeing more and more Cobalt boats on the water everywhere from smaller cottage lakes to the great lakes.  The CS3 is a great example as to why.  An innovative design, timeless great looks, impressive performance and undeniable quality are exactly what buyers are looking for.
By Brad Roberts


best boat, best boat models, best boat trailer, best center console, best centre console, best performance boats, best pontoon, best runabout, Best Used boat, boat accessories, boat parts, boat reviews, boat tests, boat touring, BOATING Buyer's Guide, boating guide, BOATING in-water Tests, boating lifestyle, Boating Lifestyle Magazine, BOATING rentals, BOATING rentals near me, BOATING traveller, boating vacation, go boating, go boating Canada, how to choose a boat, https://v1.gdapis.com/api/groovepages/pages/preview, marine accessories, New Boating Products, new boats for 2023, performance boats, Power Boating Canada, Tender boat, top boat models, top boats, top cottage boat, top cruiser, top power boat best boat, best boat models, best boat trailer, best center console, best centre console, best performance boats, best pontoon, best runabout, Best Used boat, boat accessories, boat parts, boat reviews, boat tests, boat touring, BOATING Buyer's Guide, boating guide, BOATING in-water Tests, boating lifestyle, Boating Lifestyle Magazine, BOATING rentals, BOATING rentals near me, BOATING traveller, boating vacation, go boating, go boating Canada, how to choose a boat, https://v1.gdapis.com/api/groovepages/pages/preview, marine accessories, New Boating Products, new boats for 2023, performance boats, Power Boating Canada, Tender boat, top boat models, top boats, top cottage boat, top cruiser, top power boat