The following news comes from Reagan Haynes of Trade Only Today. It has been shared with publisher permission.
Brunswick Boat Group president and vice president Huw Bower is leaving the company.
Brunswick Corp. filed a statement with the Securities and Exchange Commission saying that Bower notified the company he would be leaving effective Sept. 18.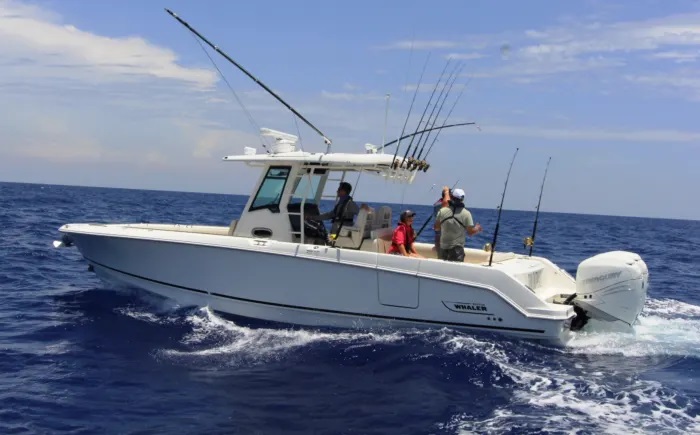 Bower was named president and vice president of the group in July 2017.
Prior to that, he headed up the Boston Whaler Group.
Bower joined Brunswick in 2006, initially leading the strategic planning and business development functions for the company's outboard boat brands.
This is a developing story.
Stay with Power Boating Canada for more updates on this news piece.
best boat, Best boat buying website, best boat marina website, best boat travel website, best place to rent a boat, boat accessories, boat angler, boat boondocking, boat buyers guide, boat camper, boat camping, boat dealers, boat DIY, boat Fishing, boat Fixer, boat Home, boat information, boat insurance, Boat Maintenance, boat marinas, boat marinas in Alberta, boat marinas in BC, boat marinas in Canada, boat marinas in Manitoba, boat marinas in Saskatchewan, boat marinas in the USA, boat marinas near me, boat products, boat rentals, boat repair, boat road test, boat sharing, boat sites near me, boat supplies, boat Tech, boat tips, boat touring, boat trade, boat Travel, boat traveling, boat travelling, boat vacation, boat vacation cost, boat websites Canada, boating Canada, Boating Canada's Boat Lifestyle Magazine, Boating Lifestyle Magazine, boating website, Brunswick, Brunswick Boat Group, Canadian marina websites, expert boat information, find a boat dealer, how much does a boat cost, how much does marina cost, how to choose a boat, how to drive a boat, Huw Bower, marina products, marina supplies, motor boat, power boating magazine, top boat website, used boat reviews