Yacht Solutions Press Release – Sea-Speed Bottom Coat for Recreational Boating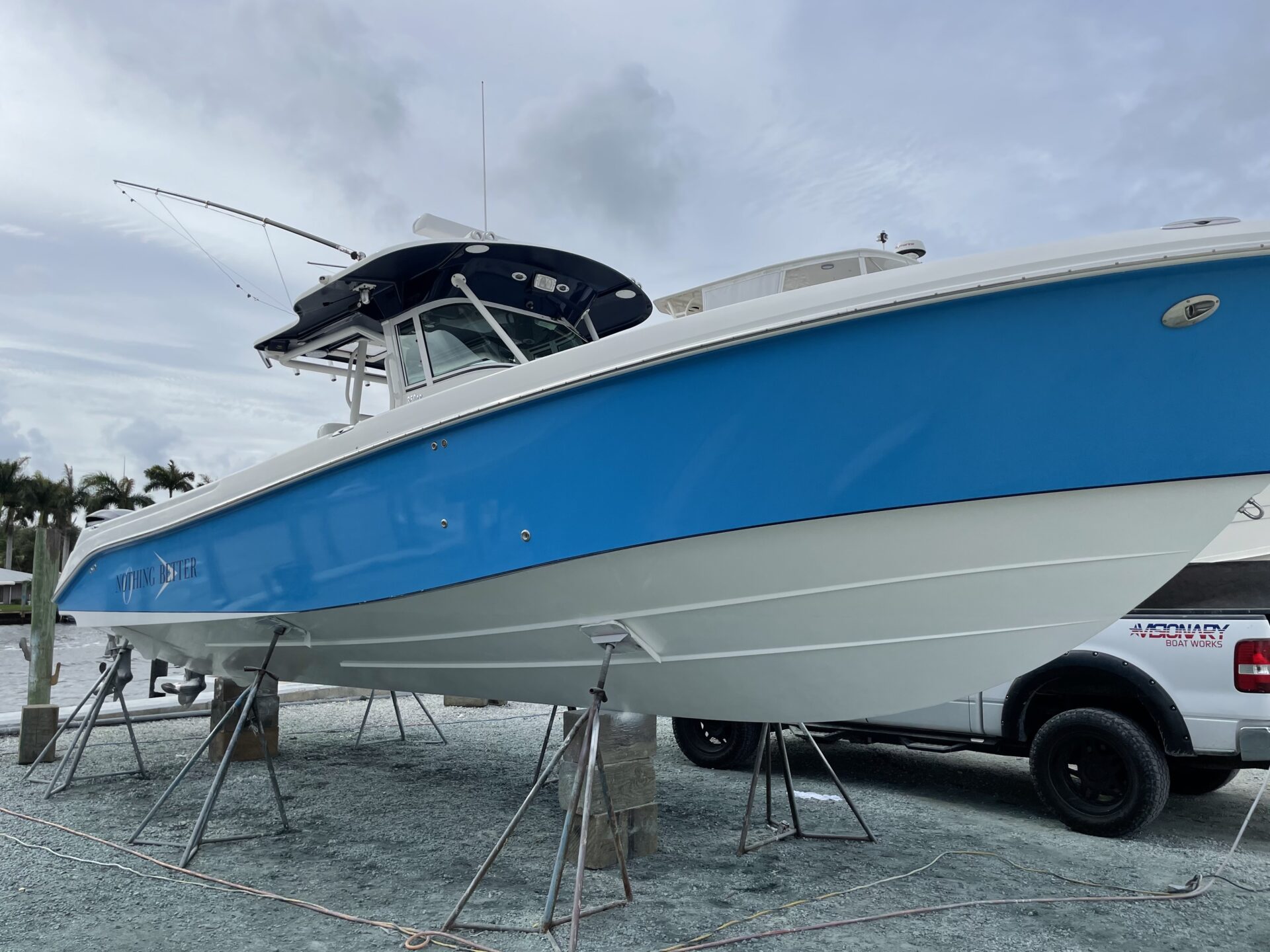 Mississauga, ON: Yacht Solutions Inc. introduces Sea-Speed, a revolutionary bottom paint for boats combining superior performance, durability and anti-foul protection.
Environmentally friendly with unmatched hull performance, Sea-Speed is the only manufacturer of a hard finish made of Silane – Siloxane marine coating new to the marine anti-fouling industry that does not need to be reapplied every couple of years. This product is the result of decades of research and development, used for years and proven by the United States & British Royal Navy strategic tactical squad. It promises to change the way boat owners think about bottom paint.
The Sea-Speed marine bottom paint is not only environmentally friendly, but it also offers better fuel consumption at a lower RPM and has the only industry 10-year warranty. The paint is specifically designed to reduce drag and improve fuel efficiency, which translates to lower operating costs and a smaller carbon footprint.
The Yacht Solutions team understands the importance of protecting the marine environment while also providing top-quality products. This bottom paint is free of hazardous chemicals and heavy metals and is non ablative (does not wear off), making it safe for both humans and marine life.
"We are very excited to introduce this game-changing product to the market," states Gregory Marlo, President of Yacht Solutions. "Our team is excited to make available a bottom paint for boats that not only delivers superior performance but also prioritizes environmental sustainability. We're confident that boat owners will love the results they see from using Sea Speed bottom paint. The 10-year warranty is a testament to the quality of this product."
Benefits of Sea-Speed include:

1. Low friction finish improves speed, fuel economy and emissions.

2. Environmentally friendly and 100% toxic free making it safe for marine life and people.

3. Backed by the only industry leading 10-year warranty for durability. No reapplication required for 10+ years.

Based in Toronto, Yacht Solutions is a full-service yacht dealership specializing in marine solutions to reduce boat ownership costs and improve the boating experience.

See the benefits of an environmentally friendly and fuel-efficient anti-foul bottom paint with Sea Speed – a product committed to the well-being of our lakes, oceans and customers.

For more information, visit www.theyachtsolution.com or www.sea-speed.ca website or contact their customer service team at 416-907-9046.

boat, Boat cleaning, polish, products, sea speed, Yacht boat, Boat cleaning, polish, products, sea speed, Yacht