By Eric Vienneau
The future of boating is here! Vision Marine Technologies, a company based in Montreal, Quebec, is leading the pack when it comes to electric outboards. The company, which was formerly known as The Canadian Electric Boat Company, is lead by CEO Alexandre Mongeon- an avid boat racer.
He is leading Vision Marine Technologies in the zero-emission boat market. With Transport Canada watching rapid changes in electric boating closely, the company is expanding and refining its operations for production of their E-motion Electric Outboard Powertrain.
The system combines battery pack, inverter, and high efficiency motor with proprietary union assembly between the transmission and the electric motor design.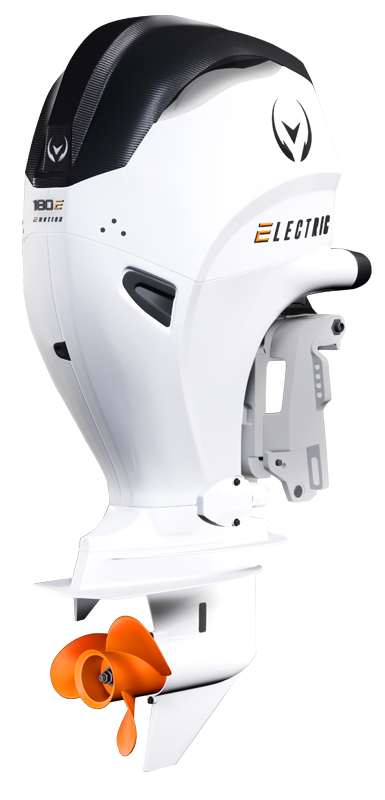 "The 180 E-Motion Outboard is the world's most powerful electric outboard," said Alexandre Mongeon, CEO of Vision Marine Technologies. "I can see electric outboards becoming the new normal in the next five to ten years."
What makes these outboards so special? The 180 E-Motion Is noiseless, odorless, and smokeless.
With access to mobile application, 24/7 monitoring of essential functions, and 90 per cent cost reduction in fuel and maintenance, this outboard will create a truly unique boating experience.
Electric doesn't mean weaker. You can still expect intense power packed into these innovative outboards.
The 180 E-Motion, powered by a 60 KWH lithium battery, has 180 HP, 350 Nm torque, and reaches speeds of up to 60mph. The high-performance lithium battery can be plugged into a 110-volt outlet, or a 220-volt outlet for quick charging overnight.
"One of the best parts about the outboard, is there is far less maintenance involved than with a normal boat motor," said Mongeon.
Electric engines have far fewer moving parts than traditional combustion engines. The 180 E-Motion does not require gasket changes, oil changes, carburetor cleaning, rebuilds or a maintenance schedule.
Alexandre Mongeon acquired CEBC (Canadian Electric Boat Company) in 2014 where he worked in restoring and building boats.
They were a hit at the International Fort Lauderdale Boat Show a few months into 2014. Mongeon realized the importance of electrifying the world's waterways and began making big moves.
"We have technology to significantly reduce our footprint without compromising on the experience," said Mongeon. "It is important to keep our waterways clean so that we can continue to enjoy them, and so the future can enjoy them as well."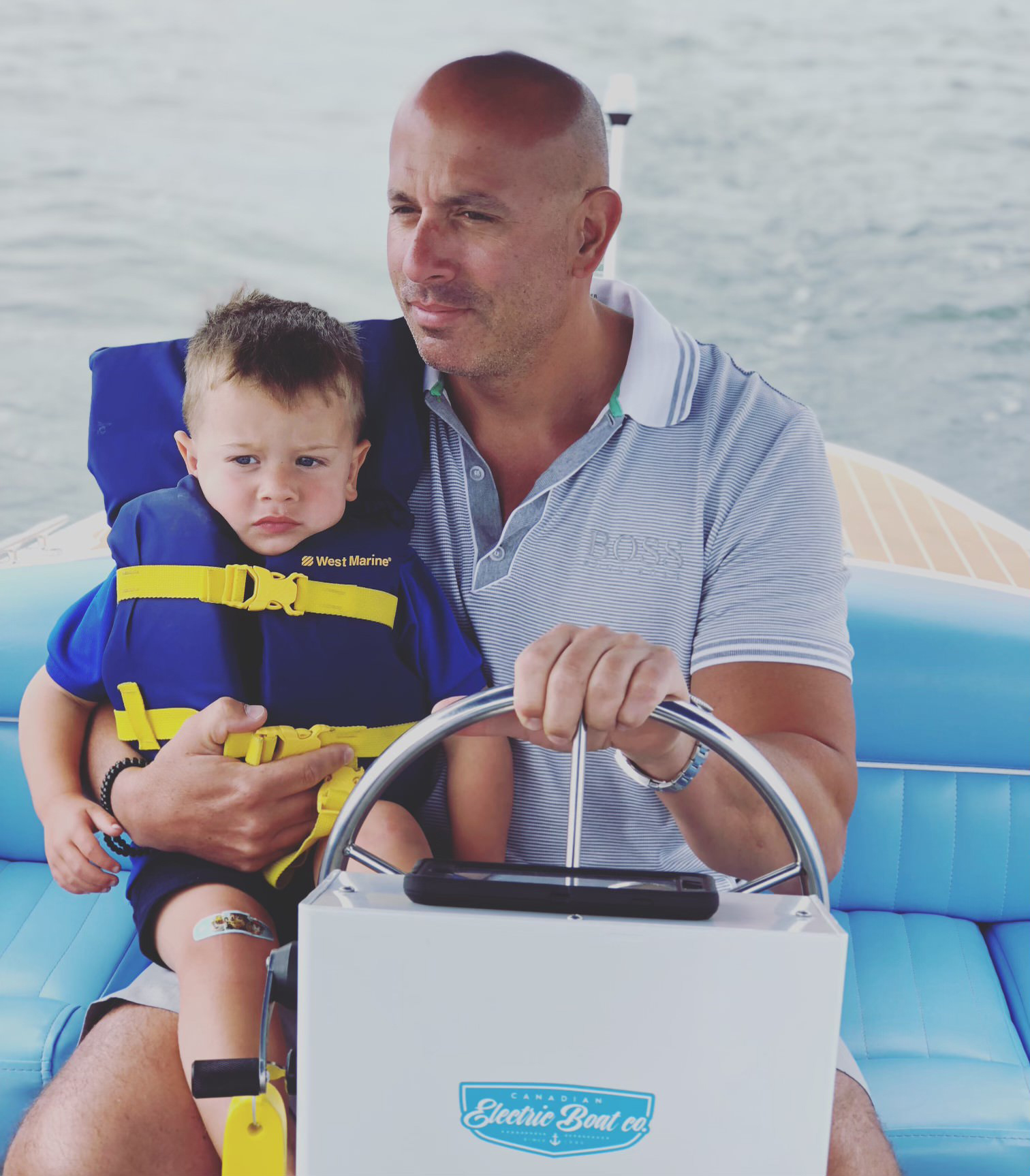 Mongeon put together a team, rebranded CEBC into Vision Marine Technologies and listed the company on Nasdaq. This was a big step forward for the company. They now have a global presence in Canada, Connecticut and California in the U.S., the United Kingdom, Portugal, Bermuda, and Australia.
The company says they are "pioneers of the electric boats technical and applicative advancement," and are proud of it.
Even with the pandemic, the number of boaters is increasing as boat dealers recorded their highest sales last year. Electric boats will be a high-demand section of the boating industry soon enough.
Vision Marine Technologies currently has a suite of 5 different styles of motorboats outfitted with all-electric motors. Everything this company is doing for electric boating is innovative, a big push toward a healthier planet, and promotes responsible boating.
For more information: https://visionmarinetechnologies.com/
accessories, Adventure, Alexandre Mongeon, battery pack, boat, boat accessories, boat gear, Boat Maintenance, Boat Racing, Boating, boating life, Canada, Canadian Electric Boating Company, combustion engine, design, E-Motion, Electric boating, Electric boats, Electric engine, Electric outboard, Engine Maintenance, environment, Fort Lauderdale, gasket change, maintenance, Montreal, Nasdaq, oil change, overnight charging, Pollution, power boat, power boating, Power Boating Canada, powerboating, Quebec, rebuild, Vision Marine Technologies