PBC had the wonderful fortune of sitting down with Canadian born Ron Huibers, currently the Chief Executive Officer and President of Volvo Penta of The Americas, at the 2016 Toronto International Boat show this past January for a conversation about their newest product to market – the forward drive.
By Brad Roberts
PBC: Thanks for taking the time to meet with me, and congrats on this new success story – yet another innovation in Volvo's history-books.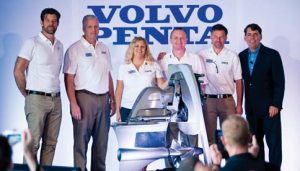 RON: Thanks for having me.  You know, it's been a great year, if you think back to the Miami Boat show last year when we introduced the forward drive.  I'm so thrilled with six boats, now seven boats [available to consumers] with the new drive.  It's like WOW! I'm so happy.
PBC: So take our readers back to where the idea for the forward drive began. Who's idea was it?
RON:  So, I had been wake surfing up in Muskoka with my friends, but I'm at Volvo Trucks. I get the job at Volvo Penta, and I'm out at one of our test centres and I say to Dave Wilson "why can't we turn one of our stern drives around and put the props first?" He said "we can, and in fact we've tried as a part of the R&D we did for the IPS drives."  But back then wake surfing didn't exist….so we shelved it back in the late 90's.  So nobody in Sweden wake surfs, nobody at Volvo Penta wake surfs, nobody at Volvo Trucks wake surfs, I'm the boater that saw it, so I was the guy that started it.
PBC: So, really it was your idea in the late 2000's that brought an old concept out of mothballs.
RON: Yes, and that's what's fun about it. So we got a skunk-works project going and I got a bunch of our team together: the engineers, the transmission guys.  You gotta find an ally in a big company, and have the research data to back you up.  It was December 2013 when we launched the first prototype boat and I asked everyone "Are we there?" they all said "we're 95% there!"  So we did our focus groups in early 2015 and I played the video of me wake surfing at my cottage and they got it.  We launched it in Miami last February 2015.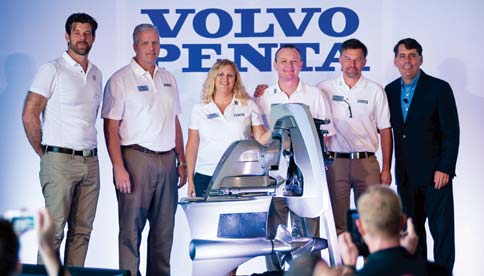 PBC: What are the OEMs saying? What are the boat builders saying about the forward drive?
RON: Well it's like the line in the James Bond movie "never believe the chef", so my words mean nothing. It's only what the [boat] builders say and then the end user, the customer.  But there are always the early adopters – Four Winns and Regal were first in. What the builders like about it first is that they don't  have to go and re-engineer their existing boat hulls to accept the forward drive compared to a typical sterndrive installation.
PBC: Very different compared to when you launched IPS which did require modifications to the hull.
RON: Yes, so this allows them to expand the water sports industry without huge costs.  The second thing they like about it is that it is proven.  We've done it with IPS for ten years. Third, they like that it does what it should do as a sterndrive – if you hit a rock it kicks up, you're not going to lose the rudder, you're not going to lose the shaft.  Maybe you put a new bottom unit on it and away you go. So the forward drive allows the manufacturers to make the boating more versatile and that's the key thing.
PBC: That's absolutely key.  Until now, the watersports niche has been limited to those who can afford a traditional ski tow boat.  The forward drive gives the same control over the wake for the various water sports, but in a bowrider or family runabout boat that's avail-able at a much lower price point.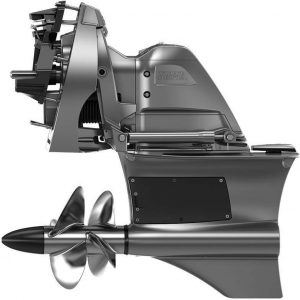 RON: We have boat builders who own their own boat company who say "There's no way I'm buying one of those boats for my kids." But then we get them out on the forward drive equipped demo boat, and they see how it handles, and they see the wake. Then we got them surfing and their engineers surfing and you see the smiles on their faces and their opinion changed and they are all in.  Now they are building boats and they've got future plans for more models.
PBC: And again it's a more versatile boat.
RON: Yes because all of our engines are freshwater cooled, so you can take them in salt water. You can take them out in the ocean or into bigger water because of the different hull design than a typical ski tow boat.
PBC: So what was the turning point for the forward drive in your opinion?
RON: Well, really it was at the dealer meetings, that's what had to happen last fall when the dealers could see and drive boats with the forward drive for themselves.   We have three dealer principles here at this show, and they've all told me hat it was the parents business and when we got them up surfing and showed them how easy it was, how safe it was – no pulling, no hard falls – they said "I get it! Oh my gosh that was fun" with a huge smile on their face. Some of them said "A big guy like me, if I can do it, now I can tell my customers that I did it and you want to do it. It's a great reason to trade up to a newer boat."  Instead of it being a monopolistic sport for the few, it's now opened up to a much wider audience.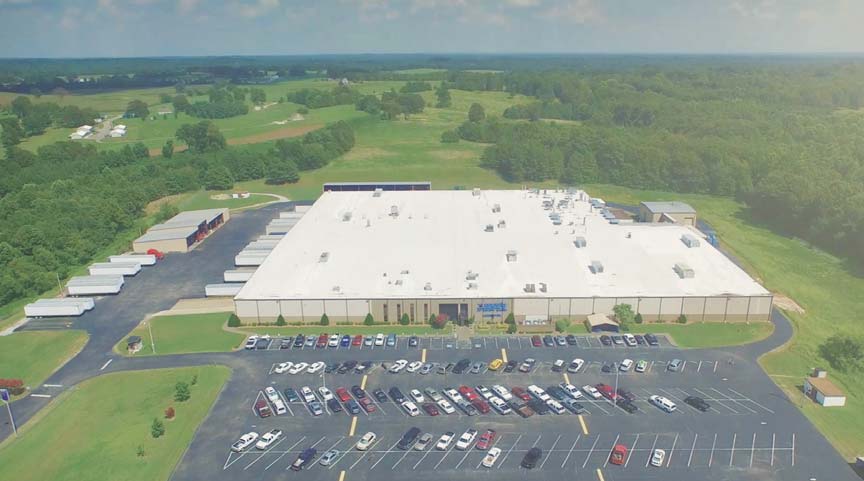 PBC: So what are some of the objections you receive and what's your response to them?  How does the forward drive handle them?
RON: Well, the first one was related to possible damage, and our response is first the drive kicks up like any stern drive does on impact with a submerged object.  Second, whether it's an inboard, a sterndrive or a forward drive, if you hit something at 20 mph or more you're going to have some damage.  Typically, the damage to a sterndrive or forward drive will mean fixing the lower unit or a prop, versus inboard damage means shaft, strut, prop, and likely some fiberglass dam-age to the bottom of the boat.  Replacing or fixing the lower unit means we can have the customer back into the water in a day or two – that's not as possible when there's glass damage to an inboard boat.  Finally, some questioned the trailering needs and our response was those modifications are easy: raise the bunks up and/or drop the rear crossbar like they do on inboard boat trailers.  And that's what the trailer manufacturers have done and it's an easy fix.  Plus, we offer a full five year warranty.
PBC: So the end game is what?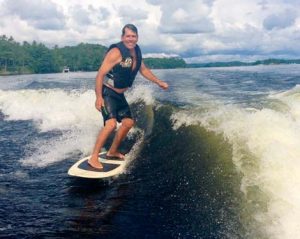 RON: It's really simple.  This is about getting more people out boating, and doing it with their entire family, instead of staying home.  The research is clear that millennials want social activities that are with friends and family.  Going for just a boat ride can be a bit boring, but when you do something with the boat like wake surfing or wakeboarding that involves everyone whether you are surfing, driving, spotting or taking videos and posting them to social media that's interactive and fun!
Here I am, I'm 56, I'm fit and healthy, and I'm a life-longer boater, but I won't go skiing anymore.  It's too risky if I fall and break something. But I'll go wake surfing.  Listen, we had all of our engineers at our test centre in Sweden – 55 year old engineers.  We had the first Four Winns TS22, and I have a video of these 55 year old guys wake surfing. I've never seen so many Swede's having so much fun standing on the dock and smiling saying "that was a lot of fun!" That was the validation for me!
My new quote is that 'wake surfing is better for boating than waterskiing.'
PBC: Anything else you can share with our readers about upcoming projects or product unveilings from Volvo Penta?
RON: Our focus on 'easy boating' is to make boating more fun and accessible for a wider audience.  We continue to look for ways to bring that to market.  In the near future, this year and next, that will be via a better new mousetrap. We'll have a press release on that on our diesel side.  We'll have a new engine in our middle range where there's a hole now. We won't be replacing the small sterndrive right now, but let's see what happens. The future is bright.

best boat, Best boat buying website, best boat marina website, best boat travel website, best place to rent a boat, boat accessories, boat angler, boat boondocking, boat buyers guide, boat camper, boat camping, boat dealers, boat DIY, boat Fishing, boat Fixer, boat Home, boat information, boat insurance, Boat Maintenance, boat marinas, boat marinas in Alberta, boat marinas in BC, boat marinas in Canada, boat marinas in Manitoba, boat marinas in Saskatchewan, boat marinas in the USA, boat marinas near me, boat products, boat rentals, boat repair, boat road test, boat sharing, boat sites near me, boat supplies, boat Tech, boat tips, boat touring, boat trade, boat Travel, boat traveling, boat travelling, boat vacation, boat vacation cost, boat websites Canada, boating Canada, Boating Canada's Boat Lifestyle Magazine, Boating Lifestyle Magazine, boating website, Canadian marina websites, expert boat information, find a boat dealer, how much does a boat cost, how much does marina cost, how to choose a boat, how to drive a boat, marina products, marina supplies, motor boat, power boating magazine, top boat website, used boat reviews best boat, Best boat buying website, best boat marina website, best boat travel website, best place to rent a boat, boat accessories, boat angler, boat boondocking, boat buyers guide, boat camper, boat camping, boat dealers, boat DIY, boat Fishing, boat Fixer, boat Home, boat information, boat insurance, Boat Maintenance, boat marinas, boat marinas in Alberta, boat marinas in BC, boat marinas in Canada, boat marinas in Manitoba, boat marinas in Saskatchewan, boat marinas in the USA, boat marinas near me, boat products, boat rentals, boat repair, boat road test, boat sharing, boat sites near me, boat supplies, boat Tech, boat tips, boat touring, boat trade, boat Travel, boat traveling, boat travelling, boat vacation, boat vacation cost, boat websites Canada, boating Canada, Boating Canada's Boat Lifestyle Magazine, Boating Lifestyle Magazine, boating website, Canadian marina websites, expert boat information, find a boat dealer, how much does a boat cost, how much does marina cost, how to choose a boat, how to drive a boat, marina products, marina supplies, motor boat, power boating magazine, top boat website, used boat reviews