Inspect your gear before the season starts.
By Patrick Campeau
You will soon have the pleasure of getting started with your favourite sport – fishing. You will certainly have a lot of fun, unless you have not inspected your equipment.
There is nothing more frustrating for a fan who has patiently waited for the new season to begin, to find out that he cannot handle his fishing rod as he sees fit, for all sorts of reasons that could easily have been avoided.
Here is a list of things to check over the next few weeks, in the form of "things to do". There are even small checkboxes in front of each step to achieve, in order to make sure they are all done.
Rod and Reel
 If you did not unscrew the brake system last fall, the inner drag washer can be flattened. Apply the maximum brake and pull the wire. If there is little pressure, have it repaired.
Unwind the fishing line stored on your reels and replace it. Make sure to recycle the old line.
Rotate the reel handle quickly to check for proper operation and to identify any suspicious squeaks.
Slide an old nylon stocking into the rod guides. If it rips, it means that it is damaged and eventually it will tear your fishing line.
Moisture and mildew can affect the strength of your fishing net. Apply a simple tension to the net and you will know right away. If necessary, repair the broken mesh with tie wraps or replace the net.
Tackle box and lures
Empty your tackle box and clean each compartment with a little water and baking soda. Take the opportunity to wash all the accessories as well with this product.
Throw away anything that is rusty to slow the spread. Otherwise, isolate the items in sealed containers like used film rolls.

Check the general condition of all your hooks by applying light pressure with the tip of your nails. An incorrectly sharpened hook will slide on the end of your finger. If so, take a file and give it a quick sharpening touch up.
Boat and Engine
Visually inspect the entire inner and outer surface. If your boat had some leakage last year, it's a safe to say that it will do so again in the spring. (Unless it is made of wood.) Seal all areas that may allow water to enter.
Check all electrical connections. Clean them and redo them as needed.

If you have a marine cranking or deep cycle battery, check the internal fluid with an acidic scale to find out the condition. If necessary, add distilled water. Then rub the terminals with a wire brush to remove the verdigris. Tighten the connections firmly and fully charge before going out on the water.

Inspect your outboard engine (lower unit) oil level.
Check the condition of the propeller and tighten it if necessary.
Place your outboard engine (lower unit) in a large container of water, attach a hose and motor flusher muffs and start it up to make sure it works.
Run your electric motor for a few seconds to detect possible faults. If the propeller is frayed, file it to make it smooth and so that it does not get bogged down in the weeds.
Take the time to turn on and check the sonar, the GPS, the livewell, etc., so you won't have any surprises.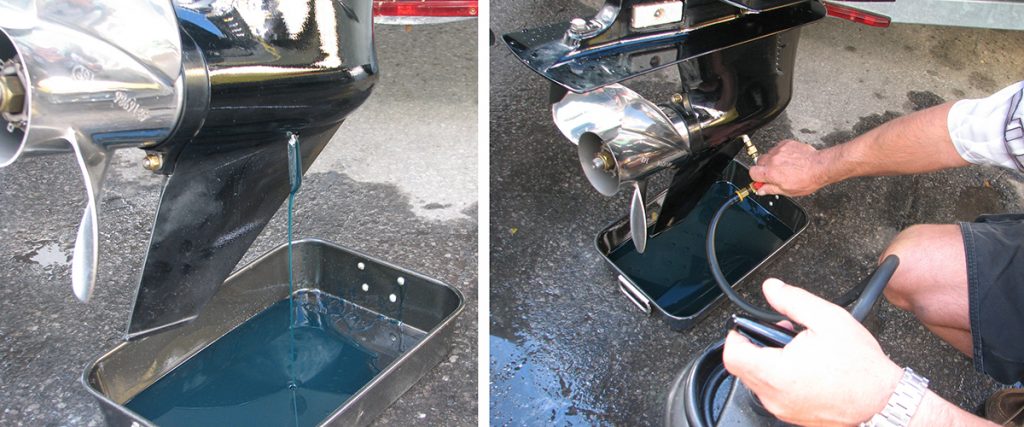 Required Safety Equipment
Refresh yourself about the required safety equipment for your fishing vessel – including canoes and kayaks in the Canadian Safe Boating Guide – download it here: http://www.tc.gc.ca/en/services/marine/documents/TP-511e.pdf Most fishing boats are motor boats up to 6 m (19' 8") in length and those must be equipped with the following:
Personal flotation device (PFD) that properly fits each person aboard
A re-boarding device.
A bailer or a manual water pump.
A buoyant heaving line of at least 15 m (49'3'') long.
Navigation lights.

A sound-signalling device or appliance.

A manual propelling device, or an anchor with at least 15 m (49' 3'') long on a cable, rope or chain.
A working watertight flashlight or three pyrotechnic distress signals.
A fire extinguisher (5BC) if the pleasure craft is equipped with an inboard engine or a fixed fuel tank of any size.
A vessel license if your craft is outfitted, even temporarily, with any motor of 10 hp (7.5 kW) or more. Ensure your vessel is properly marked and you carry a copy of the vessel license.
---
Find out more about Patrick Campeau at www.pcampeau.com or

www.facebook.com/lapassiondepatrickcampeau

best boat, Best boat buying website, best boat marina website, best boat travel website, best place to rent a boat, boat accessories, boat angler, boat boondocking, boat buyers guide, boat camper, boat camping, boat dealers, boat DIY, boat Fishing, boat Fixer, boat Home, boat information, boat insurance, Boat Maintenance, boat marinas, boat marinas in Alberta, boat marinas in BC, boat marinas in Canada, boat marinas in Manitoba, boat marinas in Saskatchewan, boat marinas in the USA, boat marinas near me, boat products, boat rentals, boat repair, boat road test, boat sharing, boat sites near me, boat supplies, boat Tech, boat tips, boat touring, boat trade, boat Travel, boat traveling, boat travelling, boat vacation, boat vacation cost, boat websites Canada, boating Canada, Boating Canada's Boat Lifestyle Magazine, Boating Lifestyle Magazine, boating website, Canadian marina websites, expert boat information, find a boat dealer, fishing, how much does a boat cost, how much does marina cost, how to choose a boat, how to drive a boat, marina products, marina supplies, motor boat, power boating magazine, top boat website, used boat reviews best boat, Best boat buying website, best boat marina website, best boat travel website, best place to rent a boat, boat accessories, boat angler, boat boondocking, boat buyers guide, boat camper, boat camping, boat dealers, boat DIY, boat Fishing, boat Fixer, boat Home, boat information, boat insurance, Boat Maintenance, boat marinas, boat marinas in Alberta, boat marinas in BC, boat marinas in Canada, boat marinas in Manitoba, boat marinas in Saskatchewan, boat marinas in the USA, boat marinas near me, boat products, boat rentals, boat repair, boat road test, boat sharing, boat sites near me, boat supplies, boat Tech, boat tips, boat touring, boat trade, boat Travel, boat traveling, boat travelling, boat vacation, boat vacation cost, boat websites Canada, boating Canada, Boating Canada's Boat Lifestyle Magazine, Boating Lifestyle Magazine, boating website, Canadian marina websites, expert boat information, find a boat dealer, fishing, how much does a boat cost, how much does marina cost, how to choose a boat, how to drive a boat, marina products, marina supplies, motor boat, power boating magazine, top boat website, used boat reviews