Ongoing COVID restrictions will prevent an in-person Seattle Boat Show in January 2021 but will not prevent show organizers from producing an alternative event. Yes, the show will go on – in digital format. This digital show will take place Thursday, January 28 through Sunday, January 31, 2021. Tickets go on sale December 15, 2020.
The Seattle Boat Show promotes itself on a wide selection of boats, marine accessories and services, and seminars . The digital show will be quite similar and will include the ability to "walk" the iconic red carpet using 3D technology. Online attendees can also take advantage of discounts and show specials that would have been offered at the in-person show.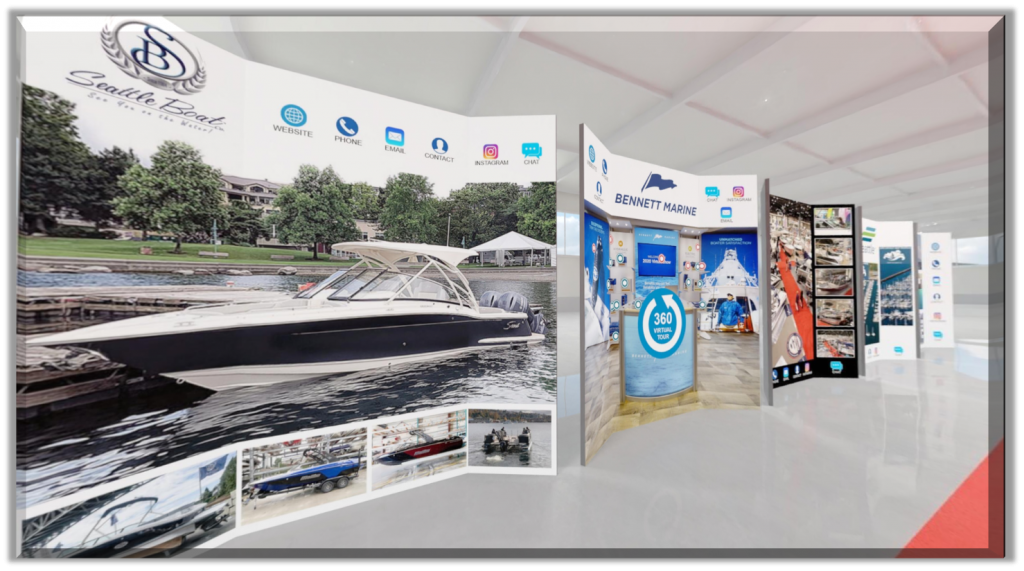 The Seattle Boat Show says that, unlike many virtual boat shows which simply list boats, this event will have a number of digital features that connect attendees with exhibitors. One draw includes an appointment-setting tool that allows users to schedule in-person, Zoom, FaceTime, or phone meetings; another attraction offers boat and product tours as well as live text chat. The three-dimensional show floor, meanwhile, will allow boaters to simulate cruising the aisles. The digital show will work in tandem with satellite in-person special events hosted by dealers and exhibitors around the region.
"Interest and demand for boats and accessories are at an all-time high right now, and many industry experts are predicting an even bigger year in 2021. If people wait until next spring to go boat shopping it may be too late," said George Harris, president, Northwest Marine Trade Association. "That's why we're so pleased to be able to produce a rich digital experience that will allow boaters to easily shop, tour and compare boats and accessories all in one place and make a plan for 2021."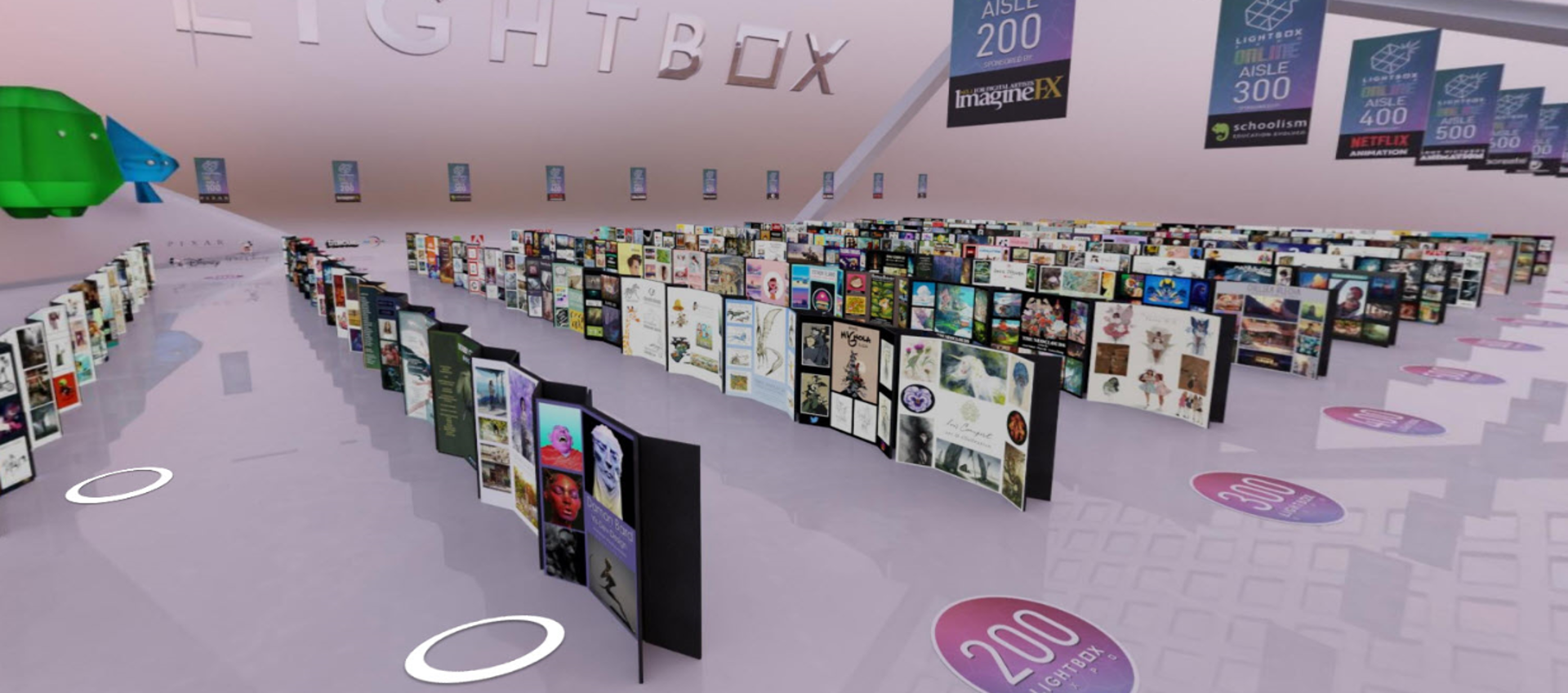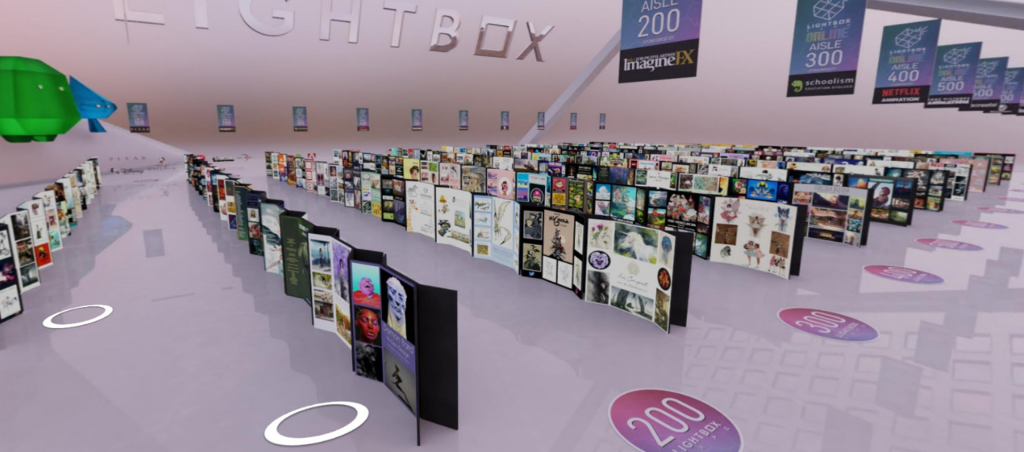 The Seattle Show will feature more than 100 hours of original boating, fishing, boating lifestyle, and Boat Show University seminars, as well as a live video stream during show hours that will feature interviews with special guests, seminar presenters, exhibitors, and sponsors. The seminar schedule will be available to preview online starting December 15. The exhibitor list, boats and products, appointment scheduling, and calendar of events will be available January 1. The 100-plus hours of boating, fishing, and Boat Show University seminars and live streaming will start at 4 PM on January 28 and run through 8 PM, then again Friday, Saturday, and Sunday from 10 AM – 8 PM. Many seminars will also be archived and available on demand.

"Boaters come back to the show year after year after year to sharpen their skills, see their favorite presenters, hear and learn from new ones, daydream in the dark days of January and make plans for a summer of boating fun," said Harris. "They will still be able to do that at the digital show from the comfort of their home or boat. One of the other exciting benefits of the digital format is that seminar presenters from across the country and Mexico who might not otherwise come to Seattle to present will be part of the lineup. People from around the country and the world can also tune in to learn about cruising or fishing in our beautiful Pacific Northwest waters."

best boat, Best boat buying website, best boat marina website, best boat travel website, best place to rent a boat, boat accessories, boat angler, boat boondocking, boat buyers guide, boat camper, boat camping, boat dealers, boat DIY, boat Fishing, boat Fixer, boat Home, boat information, boat insurance, Boat Maintenance, boat marinas, boat marinas in Alberta, boat marinas in BC, boat marinas in Canada, boat marinas in Manitoba, boat marinas in Saskatchewan, boat marinas in the USA, boat marinas near me, boat products, boat rentals, boat repair, boat road test, boat sharing, boat sites near me, boat supplies, boat Tech, boat tips, boat touring, boat trade, boat Travel, boat traveling, boat travelling, boat vacation, boat vacation cost, boat websites Canada, boating Canada, Boating Canada's Boat Lifestyle Magazine, Boating Lifestyle Magazine, boating website, Canadian marina websites, COVID, digital boat show, expert boat information, find a boat dealer, how much does a boat cost, how much does marina cost, how to choose a boat, how to drive a boat, marina products, marina supplies, motor boat, power boating magazine, Seattle Boat Show, top boat website, used boat reviews best boat, Best boat buying website, best boat marina website, best boat travel website, best place to rent a boat, boat accessories, boat angler, boat boondocking, boat buyers guide, boat camper, boat camping, boat dealers, boat DIY, boat Fishing, boat Fixer, boat Home, boat information, boat insurance, Boat Maintenance, boat marinas, boat marinas in Alberta, boat marinas in BC, boat marinas in Canada, boat marinas in Manitoba, boat marinas in Saskatchewan, boat marinas in the USA, boat marinas near me, boat products, boat rentals, boat repair, boat road test, boat sharing, boat sites near me, boat supplies, boat Tech, boat tips, boat touring, boat trade, boat Travel, boat traveling, boat travelling, boat vacation, boat vacation cost, boat websites Canada, boating Canada, Boating Canada's Boat Lifestyle Magazine, Boating Lifestyle Magazine, boating website, Canadian marina websites, COVID, digital boat show, expert boat information, find a boat dealer, how much does a boat cost, how much does marina cost, how to choose a boat, how to drive a boat, marina products, marina supplies, motor boat, power boating magazine, Seattle Boat Show, top boat website, used boat reviews