In September, we had the opportunity to test several new Princecraft boats on Lac William in Saint-Ferdinand, Québec (see the below story for photos). We now report more information on these boats.
Today, Princecraft® Boats announced the global launch of their all-new MAX models. They explain that this is an opportunity for consumers to enjoy maximum value on three of the company's popular fishing boat models: the Sport 172 MAX, the Holiday® 162 DLX SC MAX, and the Holiday® 162 DLX WS MAX. Each of these models will have standard features normally offered as an option.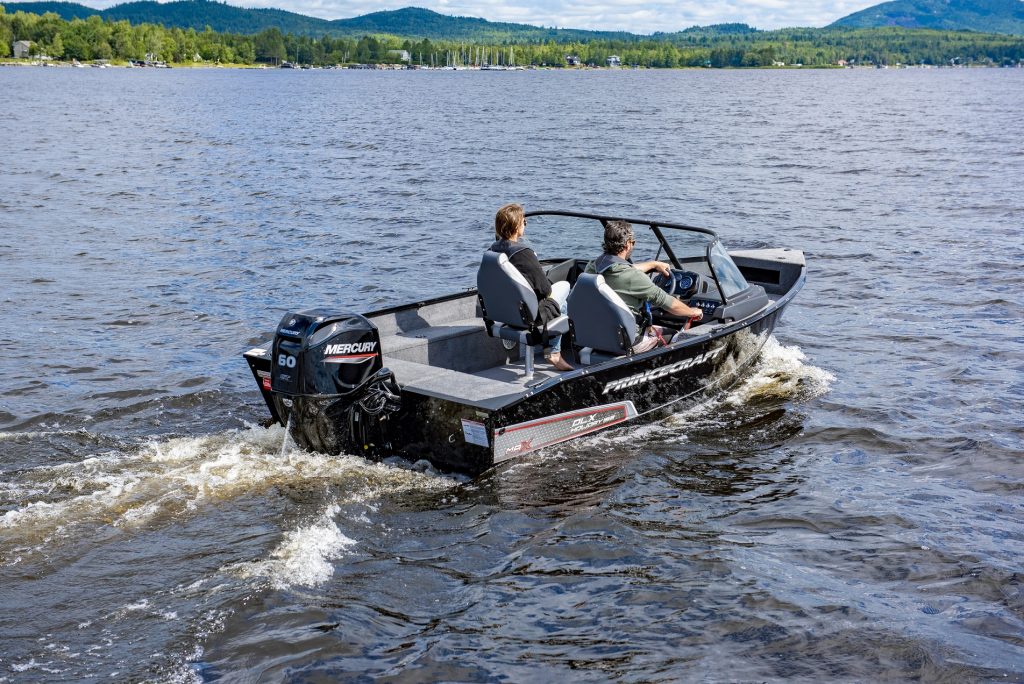 "Our MAX models are going to be really successful for new boaters! A great opportunity for new boaters to experience the MAX value for a smaller price," said Rodier Grondin, Princecraft President. "The MAX concept is introduced to consumer[s] with a unique look and a lot of features. It is pretty simple, you don't need to take long to pick the options, the boat is already loaded with interesting standard features."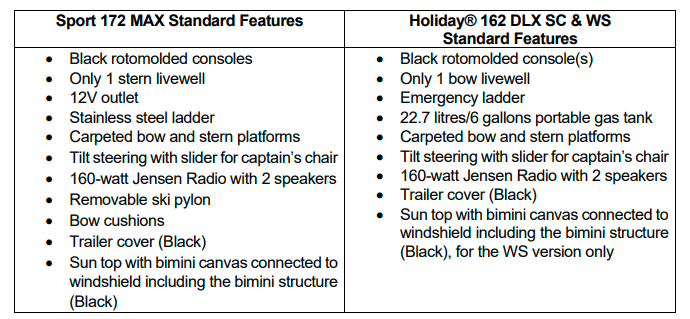 The Sport 172 MAX is equipped with a Mercury® 90 EXLPT and a galvanized trailer.
MSRP: $38,999
Other engine choices are offered for the Sport 172 MAX: the Mercury® 115 EXLPT and 115 EXLPT PRO-XS
The Holiday® 162 DLX SC & WS, meanwhile, are equipped with a Mercury 60 ELPT CT and a galvanized trailer
WS Version – MSRP: $24,999
SC Version – MSRP: $23,999
Stay with Power Boating Canada for test footage from our time with Princecraft!
best boat, Best boat buying website, best boat marina website, best boat travel website, best place to rent a boat, boat accessories, boat angler, boat boondocking, boat buyers guide, boat camper, boat camping, boat dealers, boat DIY, boat Fishing, boat Fixer, boat Home, boat information, boat insurance, Boat Maintenance, boat marinas, boat marinas in Alberta, boat marinas in BC, boat marinas in Canada, boat marinas in Manitoba, boat marinas in Saskatchewan, boat marinas in the USA, boat marinas near me, boat products, boat rentals, boat repair, boat road test, boat sharing, boat sites near me, boat supplies, boat Tech, boat tips, boat touring, boat trade, boat Travel, boat traveling, boat travelling, boat vacation, boat vacation cost, boat websites Canada, boating Canada, Boating Canada's Boat Lifestyle Magazine, Boating Lifestyle Magazine, boating website, Canadian marina websites, expert boat information, find a boat dealer, Holiday 162 DLX, Holiday 162 DLX SC MAX, Holiday 162 DLX WS, how much does a boat cost, how much does marina cost, how to choose a boat, how to drive a boat, marina products, marina supplies, MAX Models, Mercury, motor boat, power boating magazine, Princecraft, Princecraft MAX Models, Sport 172 MAX, top boat website, used boat reviews best boat, Best boat buying website, best boat marina website, best boat travel website, best place to rent a boat, boat accessories, boat angler, boat boondocking, boat buyers guide, boat camper, boat camping, boat dealers, boat DIY, boat Fishing, boat Fixer, boat Home, boat information, boat insurance, Boat Maintenance, boat marinas, boat marinas in Alberta, boat marinas in BC, boat marinas in Canada, boat marinas in Manitoba, boat marinas in Saskatchewan, boat marinas in the USA, boat marinas near me, boat products, boat rentals, boat repair, boat road test, boat sharing, boat sites near me, boat supplies, boat Tech, boat tips, boat touring, boat trade, boat Travel, boat traveling, boat travelling, boat vacation, boat vacation cost, boat websites Canada, boating Canada, Boating Canada's Boat Lifestyle Magazine, Boating Lifestyle Magazine, boating website, Canadian marina websites, expert boat information, find a boat dealer, Holiday 162 DLX, Holiday 162 DLX SC MAX, Holiday 162 DLX WS, how much does a boat cost, how much does marina cost, how to choose a boat, how to drive a boat, marina products, marina supplies, MAX Models, Mercury, motor boat, power boating magazine, Princecraft, Princecraft MAX Models, Sport 172 MAX, top boat website, used boat reviews