Boat Test #1380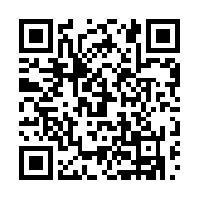 Two decks of fun
Premier has been in the boat making business for over 20 years now, and they strive hard to continue to design and build boats that are at the forefront of the industry. For 2016 they have come up with a whole new line of luxury pontoon boats, taking things to the next level in a very literal way.  The Premier Escalante is one of a trio of designs at the very pinnacle of Premier's product line, known as the Level 5 designs.
The Escalante is a true double-decker, sporting an entire second deck with a seating area, and a water slide. This slide feature ensures that the Escalante is the pontoon boat of choice for those with young children and the young at heart.
While the double deck and water slide are obviously the main selling features of the Escalante, the boat is far from a one-trick pony. It is set up to entertain at the very highest levels of comfort for you and your guests. Starting with the captain's comfort standard features that include, a Liberty helm with  Zenith tilt steering wheel,  refrigerated cup holder and 10 Star helm chair. The spotting camera, which also comes standard, assists in docking and maneuvering, as there are a few blind spots due to the many incredible features onboard.
SPECIFICATIONS
(With PTX 36" Option)
---
Length Overall:  31' 5"/ 9.6 M
---
Width:  10' 2" / 3.1 M
---
Weight:  3900 lbs. / 1769 Kg.
---
Capacity:   24 (20 Lower, 4 Upper)
---
Max HP:  350 HP

Manufactured by:

Premier Marine Inc.

612 Fallingbrook Ave. ,

Wyoming, MN   55092, USA

1800-815-6392

www.pontoons.com

Along with the slide, the Escalante has a changeroom (with a vanity mirror), a washroom and a galley (complete with a very important crystal caddy). All told, you are ready for any group, large or small. The maximum capacity of 24 people (20 on the lower deck, 4 on the upper) with the PTX Tubes, means that you could even take your kid's whole baseball team for a ride (don't forget the lifejackets!). More likely you'll want to relax with a few less people, but with that much space you can be sure that there are plenty of seating options around for everyone. The bow enclosure even comes with a playpen cover to keep the young ones out of the sun during a long day on the water.
The Escalante only comes with one engine standard, which isn't a lot of power for a boat of this size, but most likely you aren't buying this one for the speed. Though if you do want a little more horsepower you can upgrade to the two or even three engine options (depending on which tubes you get), giving you up to 700 horsepower on the stern. So if you need a waterslide and a high speed craft, this is probably the boat for you.
All of this comes built on Premier's renowned platform. The 16" spacing on cross members creates a stiff and strong platform and the thick walled tubes and nosecones offers durability and a comfortable ride. Even the furniture has been subjected to the excellent design process. There is no wood in any of the furniture to eliminate sources of rot, and the drainage is designed to prevent any standing water on or in the seats, all of this is complemented by stain-resistant fabric.
The Escalante by Premier is not a small boat, nor is it going to be inexpensive, but if having fun on the water is your aim, then it is definitely a boat for you. The features, com-fort, quality and design all come together to create an excellent package that is great for entertaining any group, from two on up.
By Rhys Weed

best boat, best boat models, best boat trailer, best center console, best centre console, best performance boats, best pontoon, best runabout, Best Used boat, boat accessories, boat parts, boat reviews, boat tests, boat touring, BOATING Buyer's Guide, boating guide, BOATING in-water Tests, boating lifestyle, Boating Lifestyle Magazine, BOATING rentals, BOATING rentals near me, BOATING traveller, boating vacation, go boating, go boating Canada, how to choose a boat, https://v1.gdapis.com/api/groovepages/pages/preview, marine accessories, New Boating Products, new boats for 2023, performance boats, Power Boating Canada, Tender boat, top boat models, top boats, top cottage boat, top cruiser, top power boat best boat, best boat models, best boat trailer, best center console, best centre console, best performance boats, best pontoon, best runabout, Best Used boat, boat accessories, boat parts, boat reviews, boat tests, boat touring, BOATING Buyer's Guide, boating guide, BOATING in-water Tests, boating lifestyle, Boating Lifestyle Magazine, BOATING rentals, BOATING rentals near me, BOATING traveller, boating vacation, go boating, go boating Canada, how to choose a boat, https://v1.gdapis.com/api/groovepages/pages/preview, marine accessories, New Boating Products, new boats for 2023, performance boats, Power Boating Canada, Tender boat, top boat models, top boats, top cottage boat, top cruiser, top power boat